When you're modernizing a muscle car, it's important not to throw the baby out with the bathwater.
---
We love restomod muscle cars, especially ones that have been upgraded to handle and stop like a modern car. Modern upgrades like fuel injection, air conditioning, and Bluetooth stereos are welcome and encouraged.
One thing we don't like, however, is the tendency to LS swap everything under the sun. In the 1960s and 1970s, every division of General Motors had their own family of engines, and those different engines give each different car its own unique character.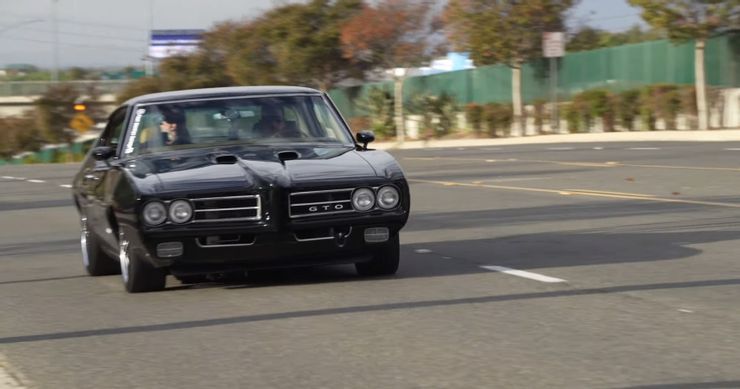 Ask any Pontiac fan about the 400, and they'll tell you what a great powerplant it is, filled with high performance potential. As far as we're concerned, Pontiacs should remain Pontiac-powered.
The 1969 Pontiac GTO seen here is a subtle Pro Touring build, powered by a Pontiac 400, the way God intended.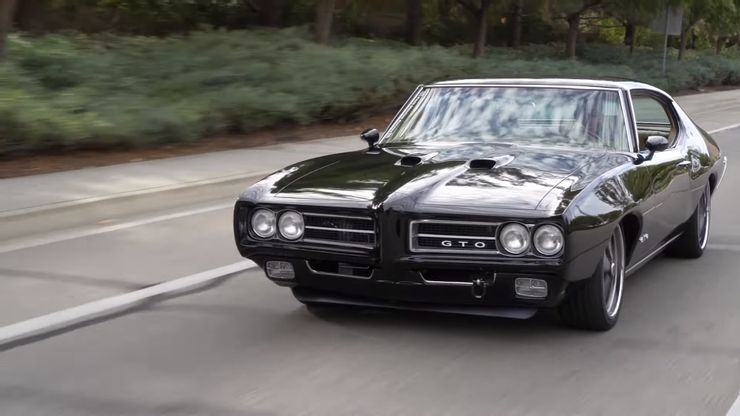 Of course, it still has air conditioning, big brakes, an upgraded suspension, and everything else you'd expect from a modernized muscle car. However, the owner, Mike, knew when to leave well enough alone.
The staggered, large-diameter wheels mimic the original style, and it's even painted the original color, Midnight Green. You thought it was black, didn't you?
There's a good reason why so much of this GTO's original character has been preserved. Mike's father bought this car new, and passed it down to him.
During US Navy training, Mike's father and his best friend bought matching GTOs. We're not sure if the other guy still has his, but we bet that Mike's dad is pretty proud of his car and his son.