This was no simple design effort by the German automaker…
---
It's easy to look at the new Porsche 911 Targa 4S Heritage Design Edition and think, "wow, that looks really cool." You might pick out a design element you remember from Targa models of yesteryear, then go on to another subject. However, if you're a classic vehicle appraiser like Laura Kukuk, everything is about the details. Porsche recently had her look over the limited edition model and provide her insights which might include some designs you missed at first glance.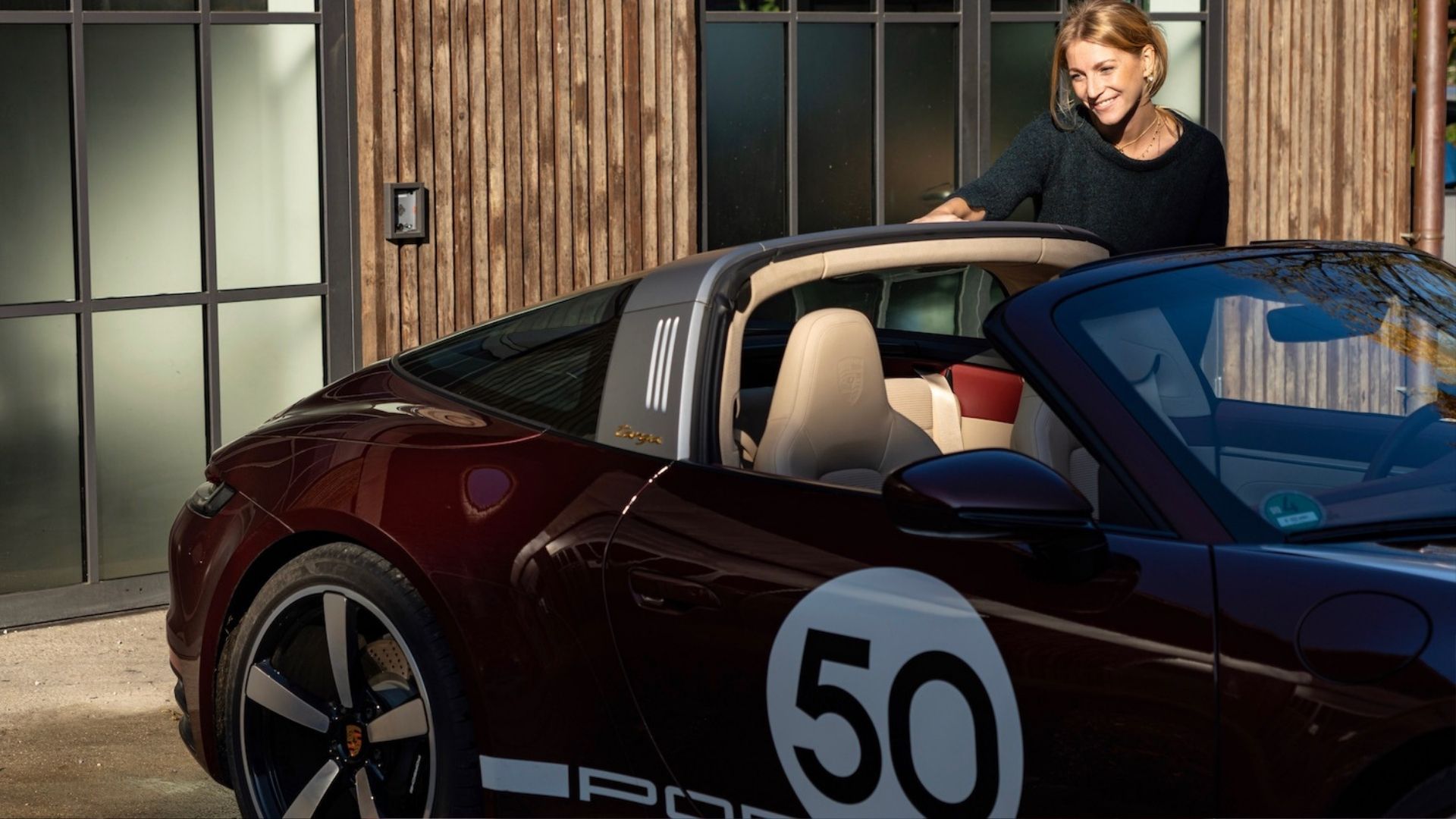 To examine the new Porsche, Kukuk brought along a 1971 Porsche 911 Targa and put the cars next to each other. She immediately pointed out that wheels, something you probably did notice. On the new car they're done as a homage to the classic Fuchs rim design, but with an updated twist. What you might have missed is that in the hub is the Porsche logo from 1963.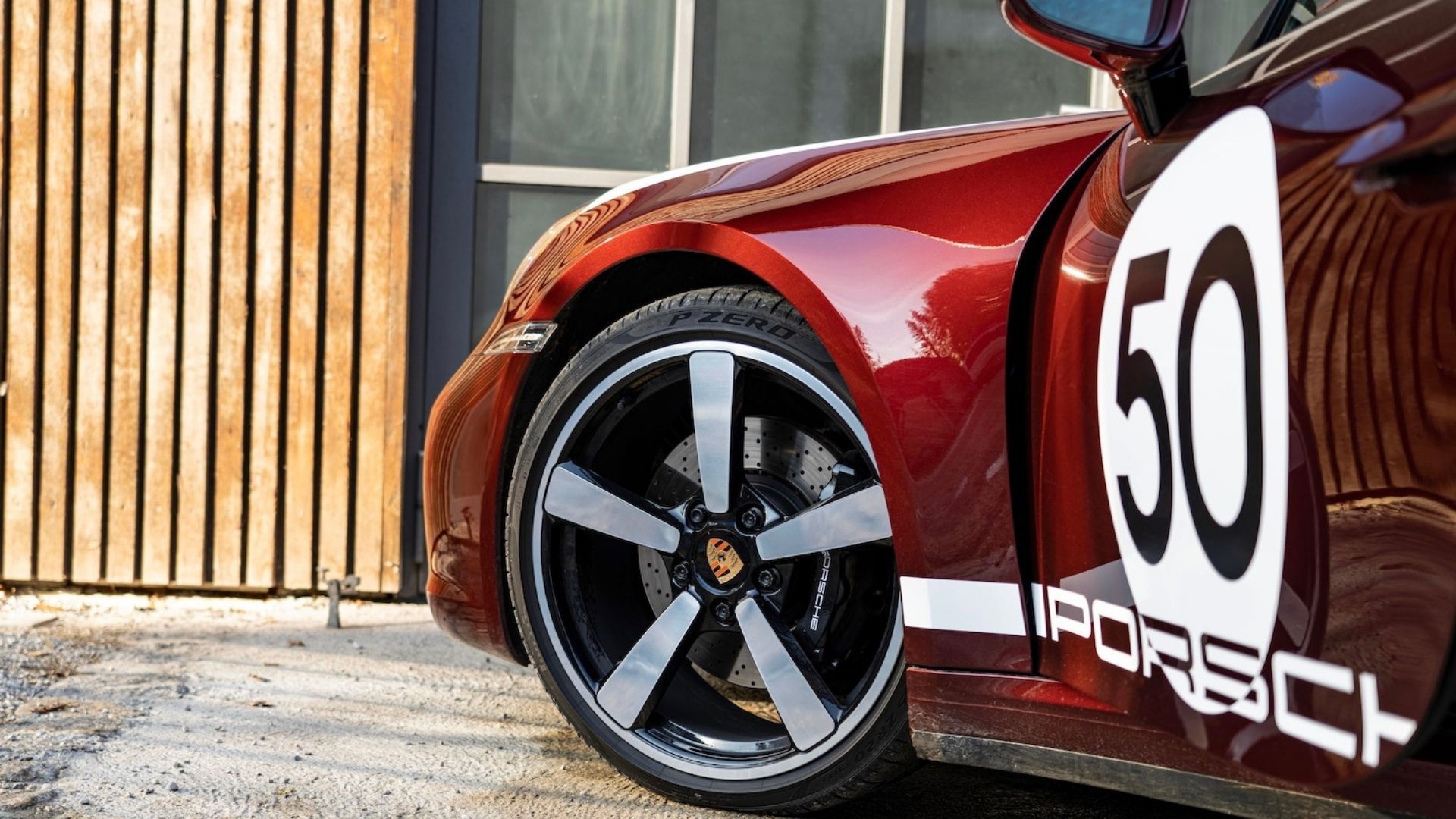 That same original Porsche crest is featured in three places throughout the interior: steering wheel, headrests, and center armrest. Kukuk points out there's a traditional analog rev counter in the car, complete with green digits like what was used by the company in the 1950s.
Those white stripes extending from behind the headlights might just seem like a cool feature, but as Kukuk points out, there's history behind them. In the early days of Motorsports "eyelashes" were applied to cars in the national color of the team, making them easier to identify from a distance.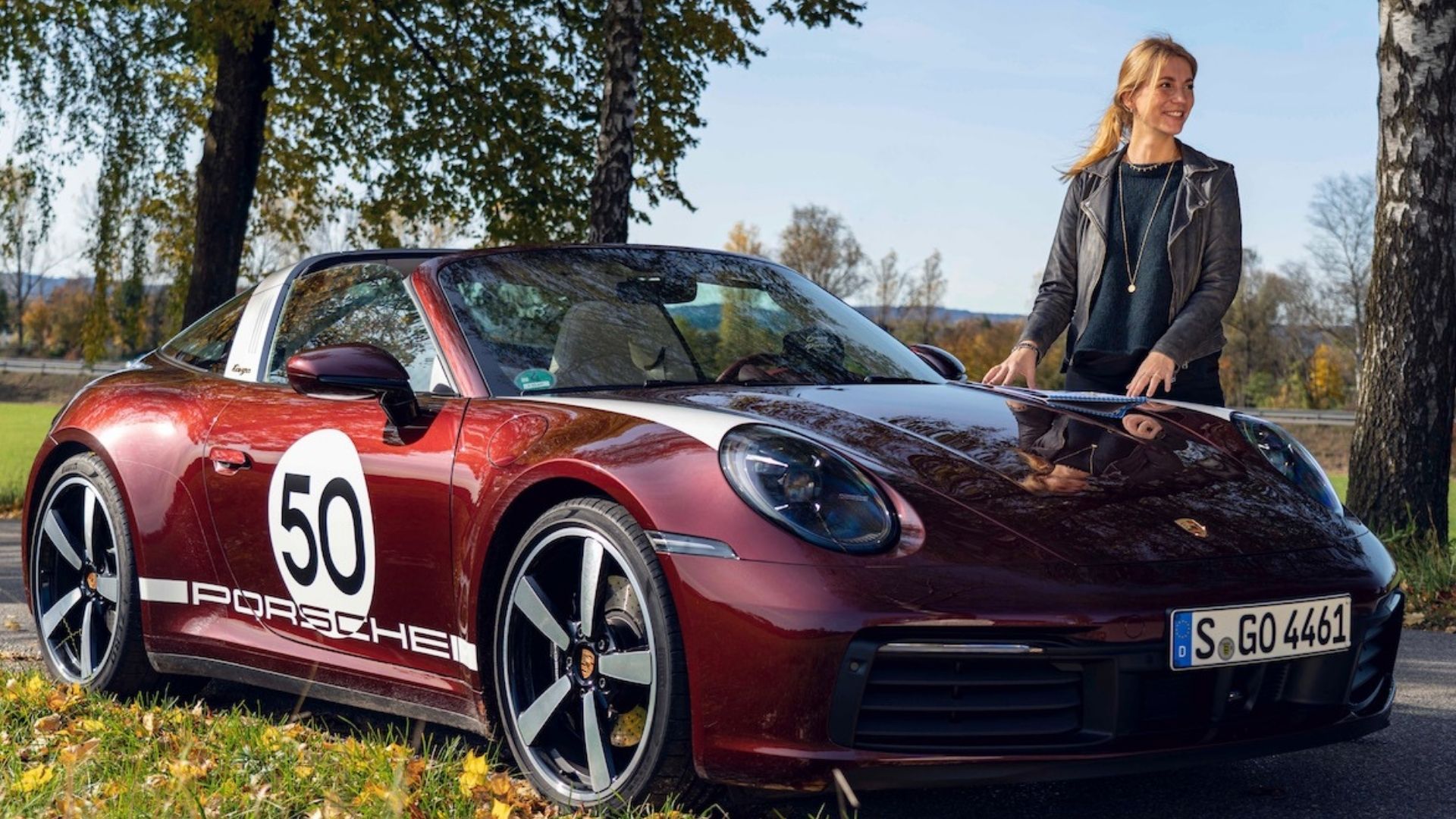 Around back, there's a "Heritage" badge affixed to the engine grille that has a strong tie to Porsche's past. Early owners of the 356 were given an identical badge once their car reached 100,000 kilometers. The heritage of this limited edition car goes beyond just the Targa line. Another rear heritage element is the gold Targa logo, a callback to early Targa cars.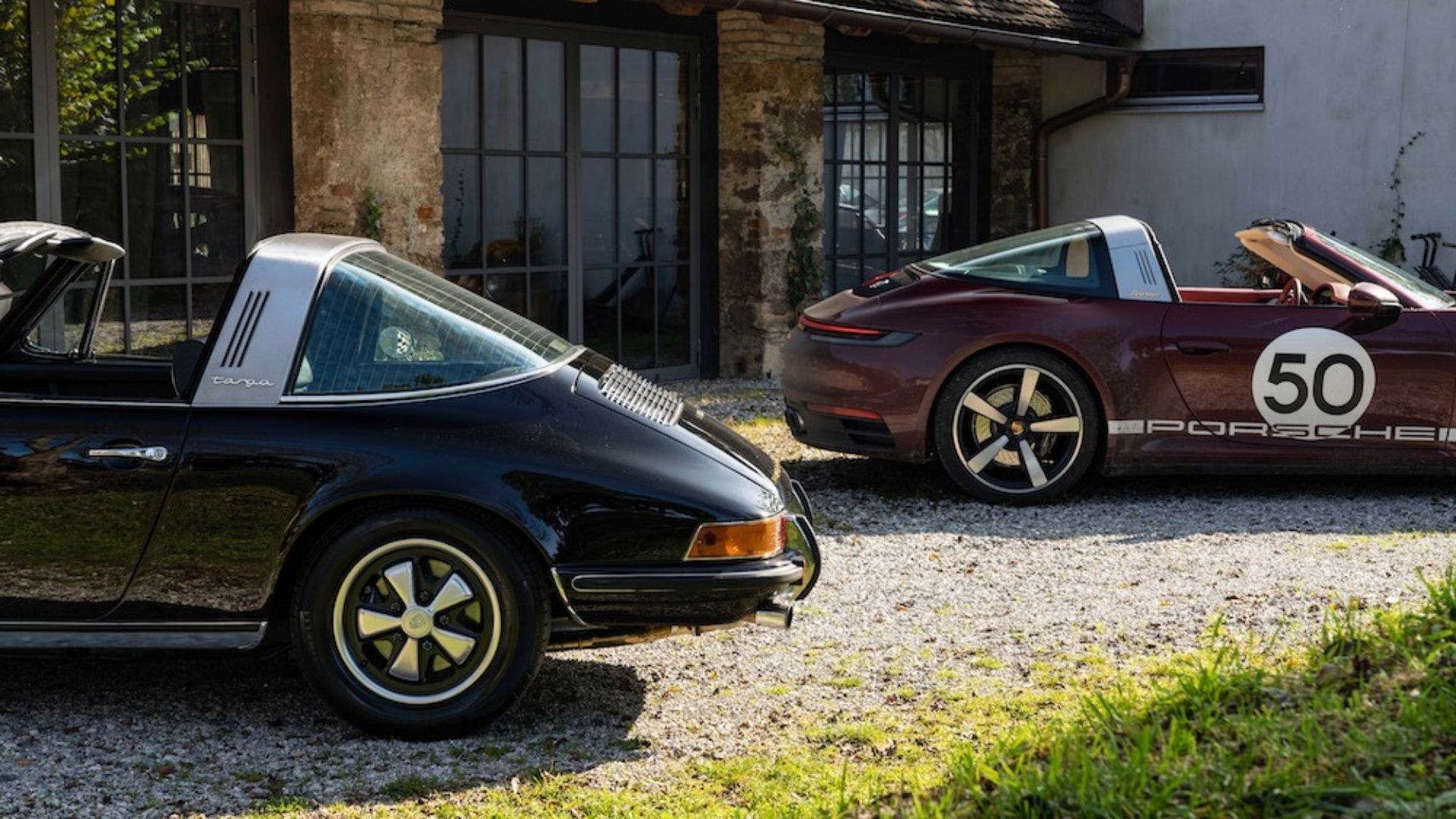 Just as Kukuk illustrates, the new Porsche 911 Targa 4S Heritage Design Edition not only has clear connections to the early history of the Targa line, it also has ties to other Porsches from the 1950s and 1960s. These clever callbacks make this 992 something classic car lovers can truly appreciate.