One unique feature has made 1972 Porsche 911s like this one into treasured collectibles. This is a particularly nice example of the breed.
---
A lot of folks refer to classic Porsches as being air-cooled – this author included – but it's actually somewhat of a misnomer. The engines in these cars are technically oil-cooled.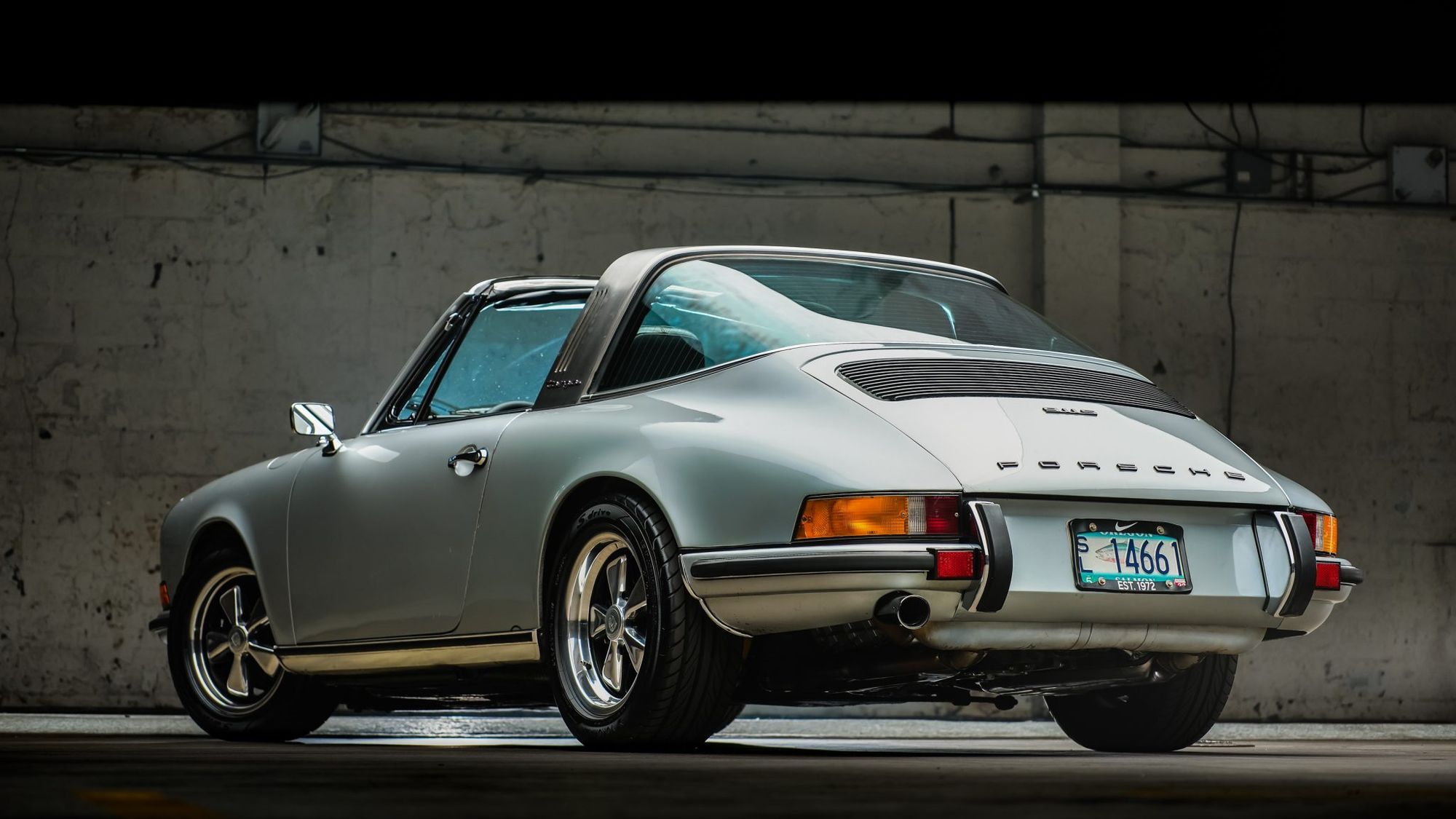 It's a good thing, then, that the dry-sump system employed by this 1972 Porsche 911T holds an impressive nine quarts of oil. The oil tank takes up a lot of space, and it's tucked deep inside the right rear quarter panel. It's not easy to reach – you need a flexible funnel at the very least.
For the 1972 model year, Porsche engineers had the bright idea to place an external oil filler door on the passenger side rear quarter panel. Since the fuel filler door was on the left front fender, it must have been assumed that there would be little room for confusion. They were wrong.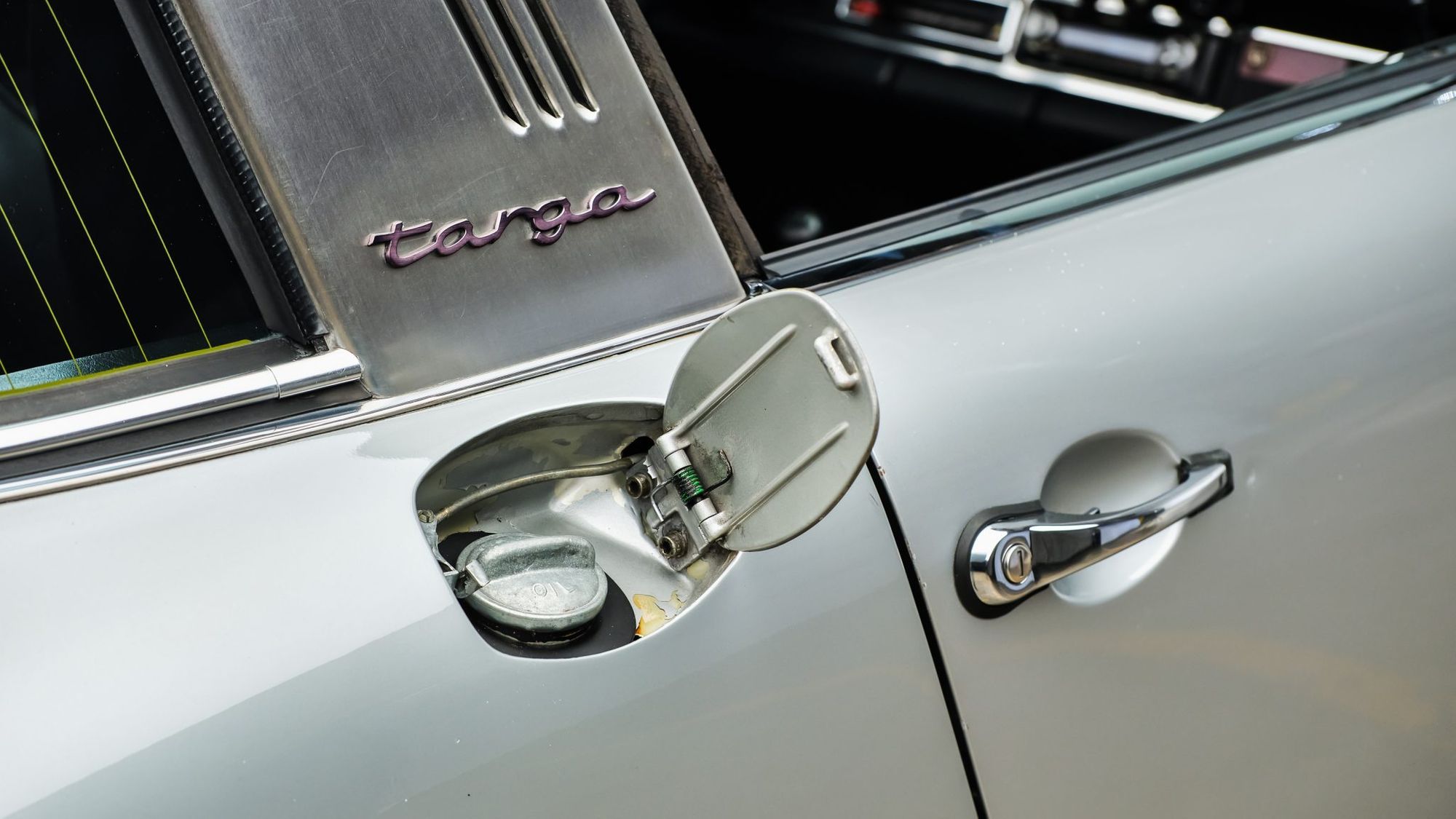 After countless Porsche customers accidentally pumped gasoline into the sump, the change was reversed. The external oil filler door would be removed from 1973, never to return.
The beautiful silver 1972 Porsche 911T Targa seen here is being offered for sale on Bring A Trailer by Avant Garde of Portland, Oregon. It's a beautiful example of the breed, with all of the right options and a few tasteful upgrades.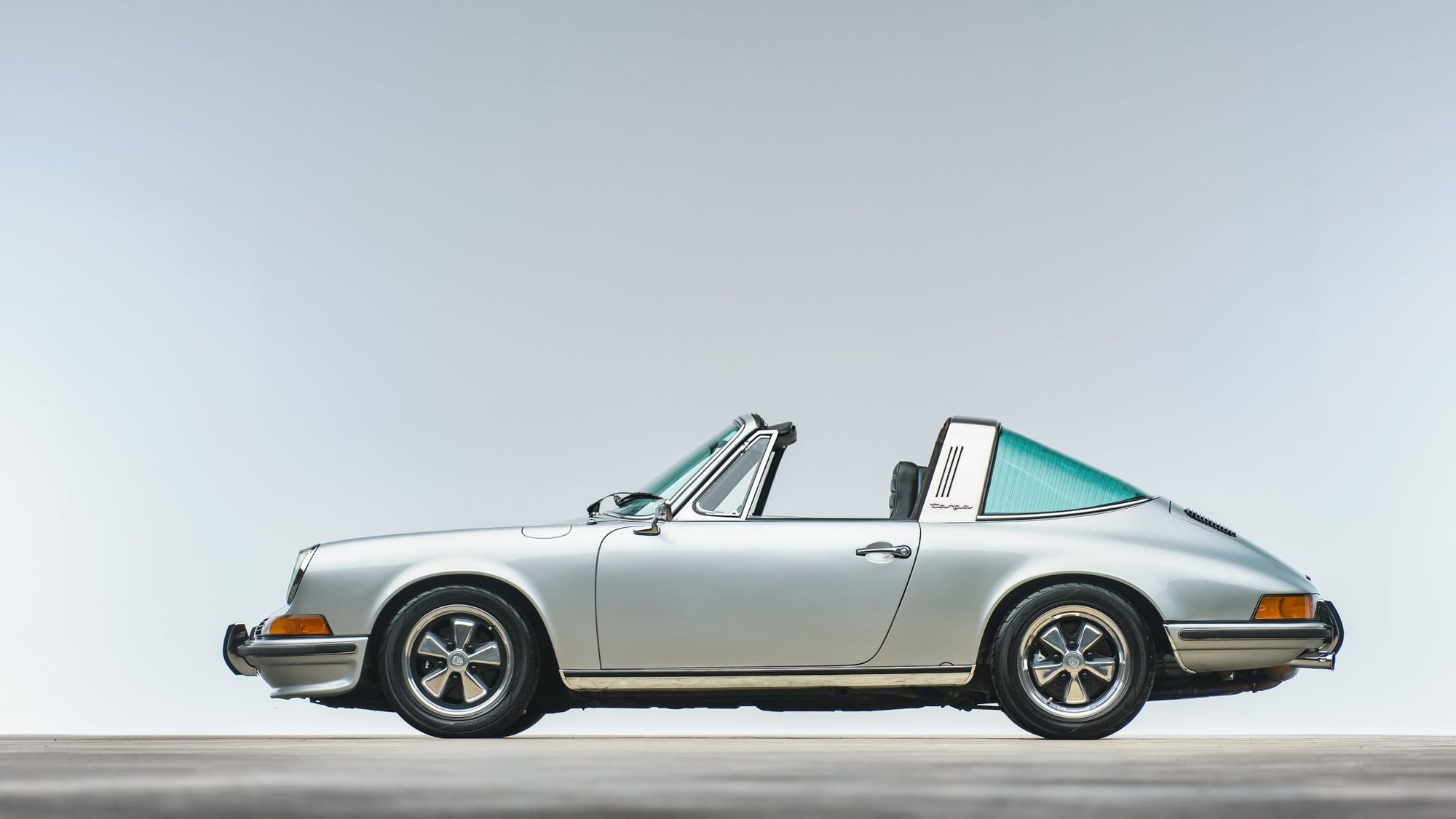 To us, Momo steering wheels and classic Porsches go together like chocolate and peanut butter. We also like the polished Fuchs wheels, and we'd certainly be installing the included ducktail if we were lucky enough to bring this one home.
The interior and exterior show a little wear, but the car is in great shape overall and would make a wonderful driver. These cars are meant to be driven – so if you're reading this, buyer, put some miles on this thing!