The only way this muscle car could be more in your face is if it crashed into your face.
---
It doesn't take a genius to figure out right away this 1979 Chevrolet Camaro is far from stock. That bulging hood with the scoop and protruding chromed intake just screams aggression, indicating quite clearly this thing is packing a 454 for plenty of tire-shredding power. That matte black paint, flat black racing stripes, and thin red stripes really keep this muscle car looking rather menacing, causing lesser vehicles to dribble oil while backing away.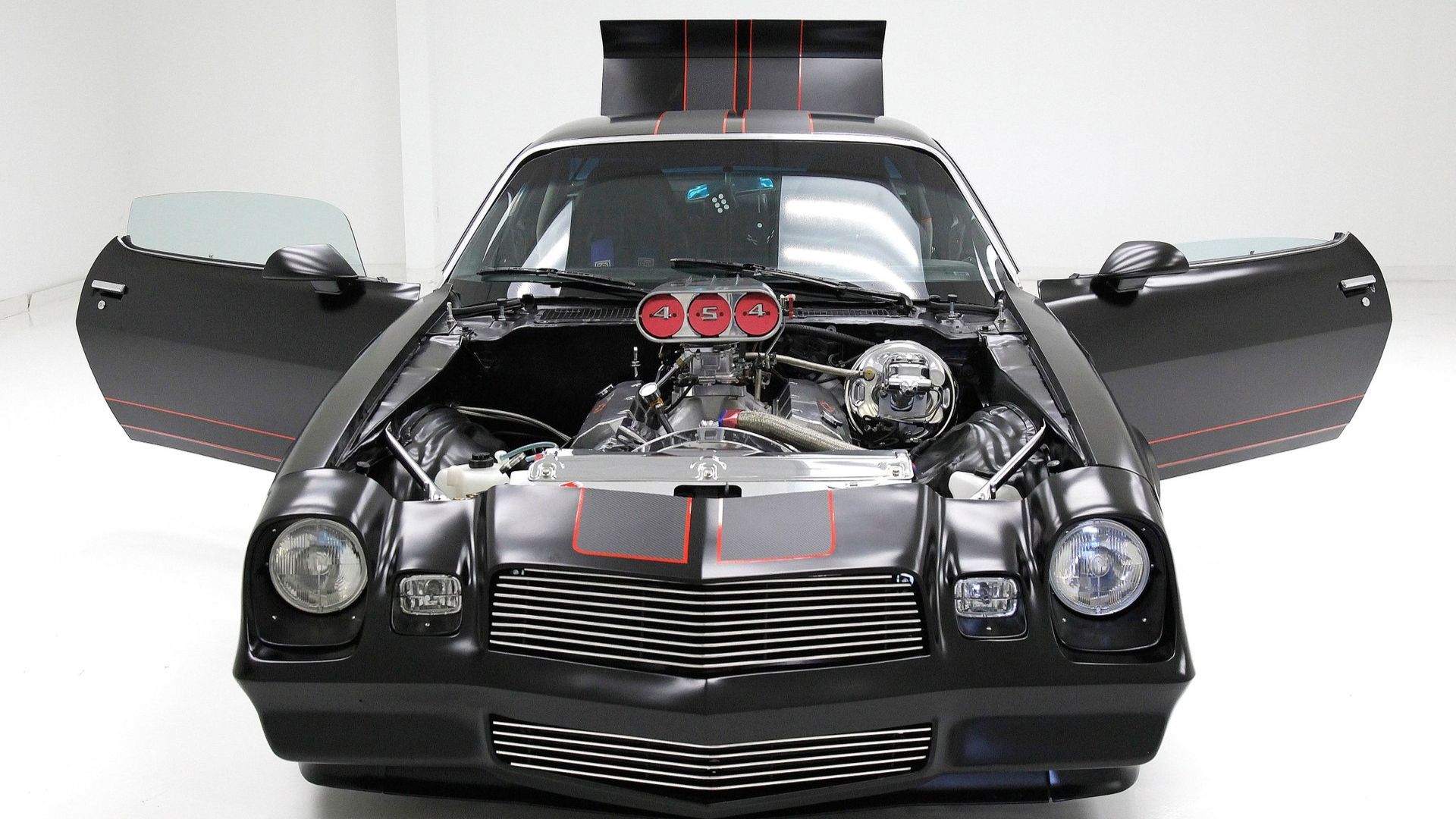 Not only is that 454 V8 a hard-hitting powerplant, it's been dressed up so you're happy to show it off. Among the nice upgrades are polished valve covers with a red bowtie on each, the only place on the car with a Chevy logo. You'll also notice the Holley intake, which feeds a 4bbl carburetor. The driver uses an automatic transmission with a B&M shifter.
This build goes far deeper and is wild enough that it will automatically make you feel like doing a burnout is the most urgent of things. After all, the taillights are smoked, something which works surprising well on this Camaro. Striking the perfect balance are deep dish Ridler wheels, which have low-profile Argus UHP radials wrapped around them.
Showing this car was built for serious driving, there's a full roll cage and racing seats with G-Force harnesses installed. That hood has cowl inducting is made of fiberglass, plus it's held in place by four pins. A front spoiler adds further to that aggressive edge. Even the dash is trimmed in real carbon fiber to shed some unnecessary weight.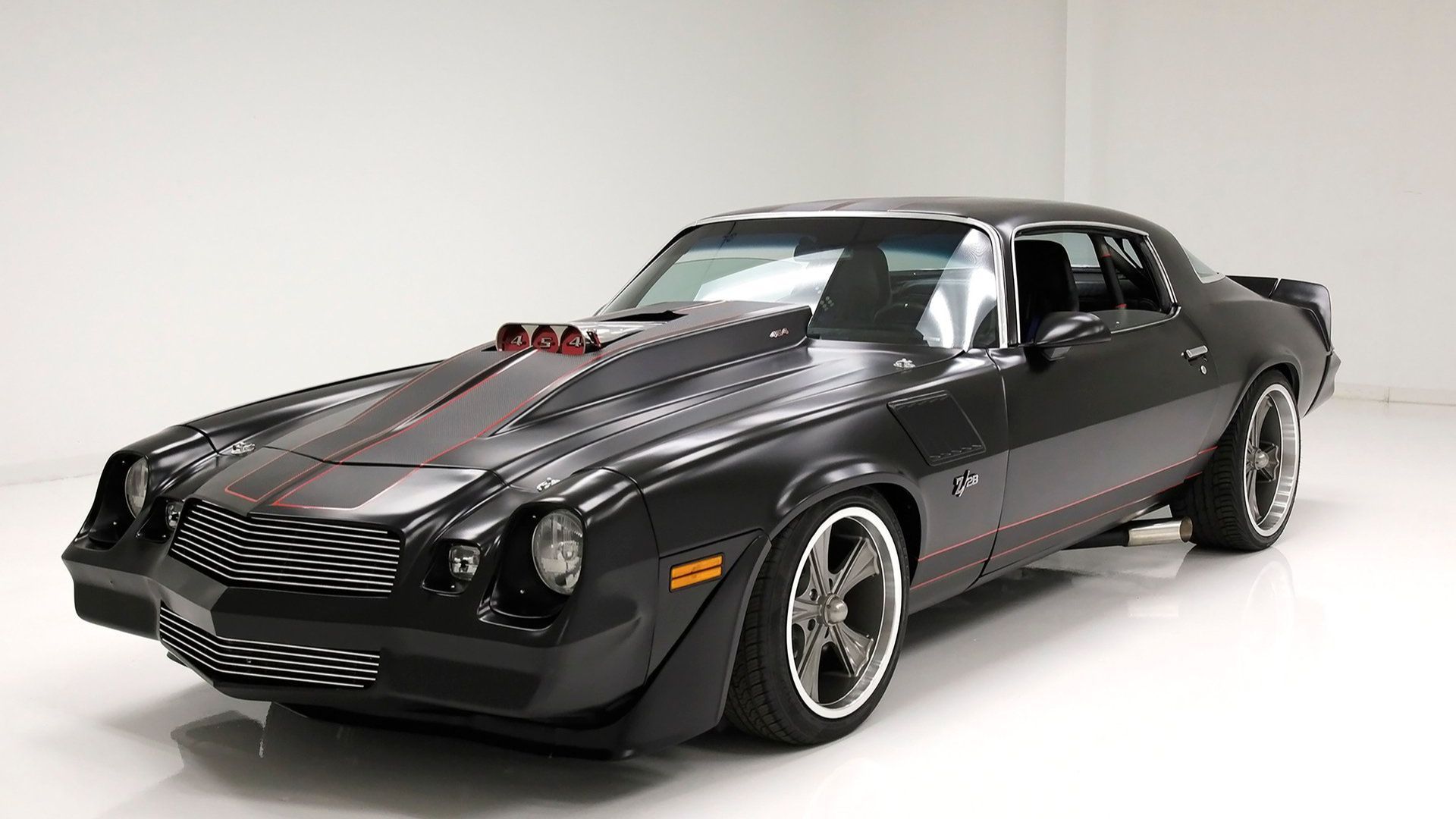 Obviously, this 1979 Chevrolet Camaro restomod isn't for the faint of heart, but if you want something which will put more hair on your chest and a bounce in your stride, this could be exactly what the doctor ordered. It's available right now through Classic Auto Mall.