What could possibly go wrong?
---
Lifting a modern muscle car, or even a classic, is a thing of total lunacy. That's what we like about this Dodge Challenger build from YouTuber Build It With Boose. Not only did the guy create such a masterpiece, he decided to take it for a real mudding adventure instead of just driving it on some mild hills or across the creek on a friend's farm. That takes some guts because if you go off-roading hard enough, you're definitely going to break something, especially on a build like this.
Check out the latest Motorious Podcast episode here.
The funny thing is in the video it's the full-size trucks that start having problems before the Dodge Challenger. That's right: a Ford F-150 gets stuck, a Chevy Silverado starts misfiring, and the lifted Mopar muscle car is still taking things in stride.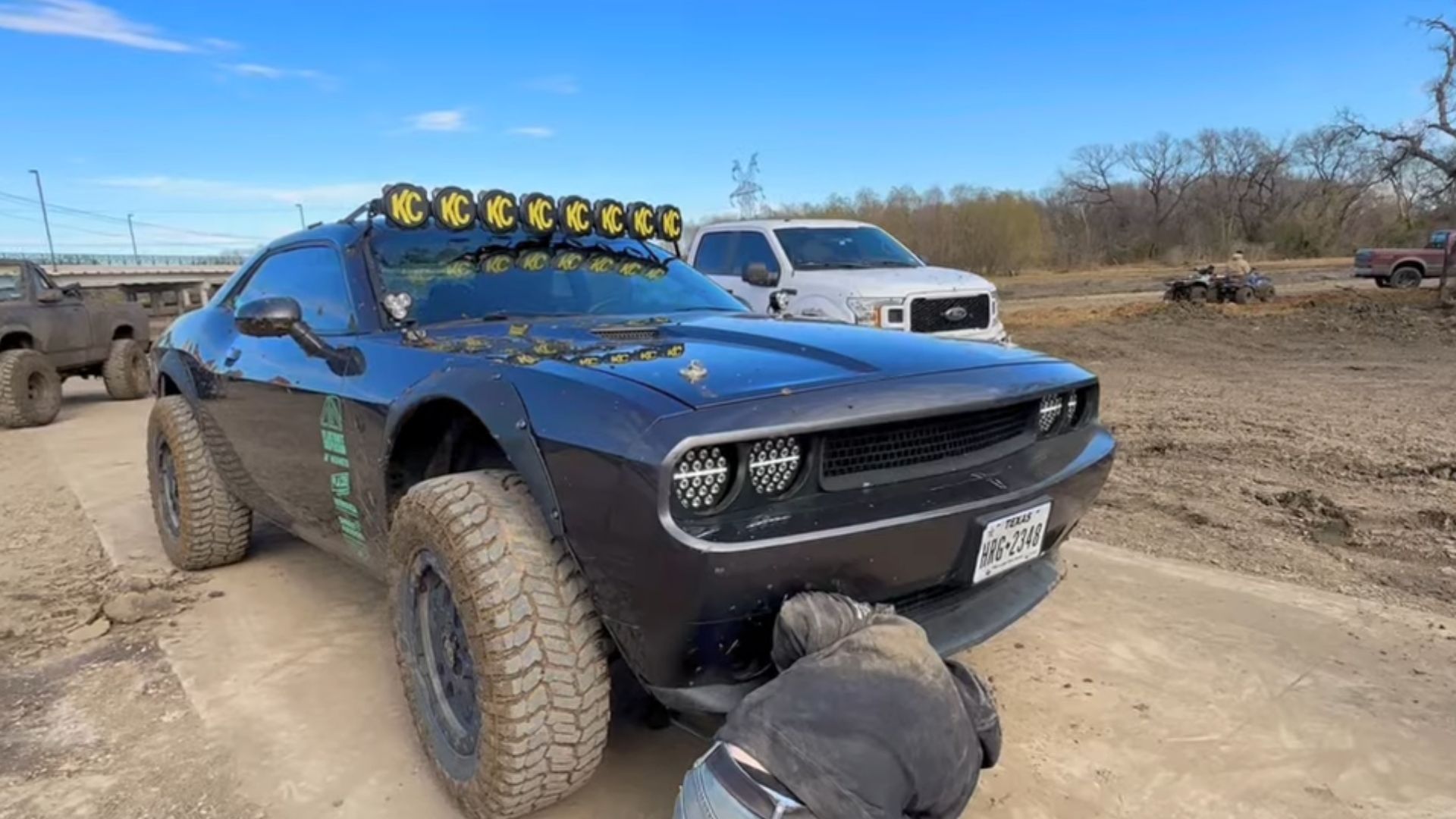 Of course, that problem-free run for the Dodge didn't last forever. After all, pushing a unibody like that so hard was bound to end badly. Hey, knowing something was going to go wrong was half the fun – the other half was betting what on the muscle car would crap out first.
For those who are familiar with off-roading, one of the big problems you know something like this Challenger presents is lack of headroom. If you don't know, you're thinking that sounds idiotic. When you're powering through deep ruts and hitting bumps in the trail, you'll hop around in your seat like some sort of rabbit. That's one of the reasons off-roaders have plenty of headroom. A Challenger, on the other hand, doesn't.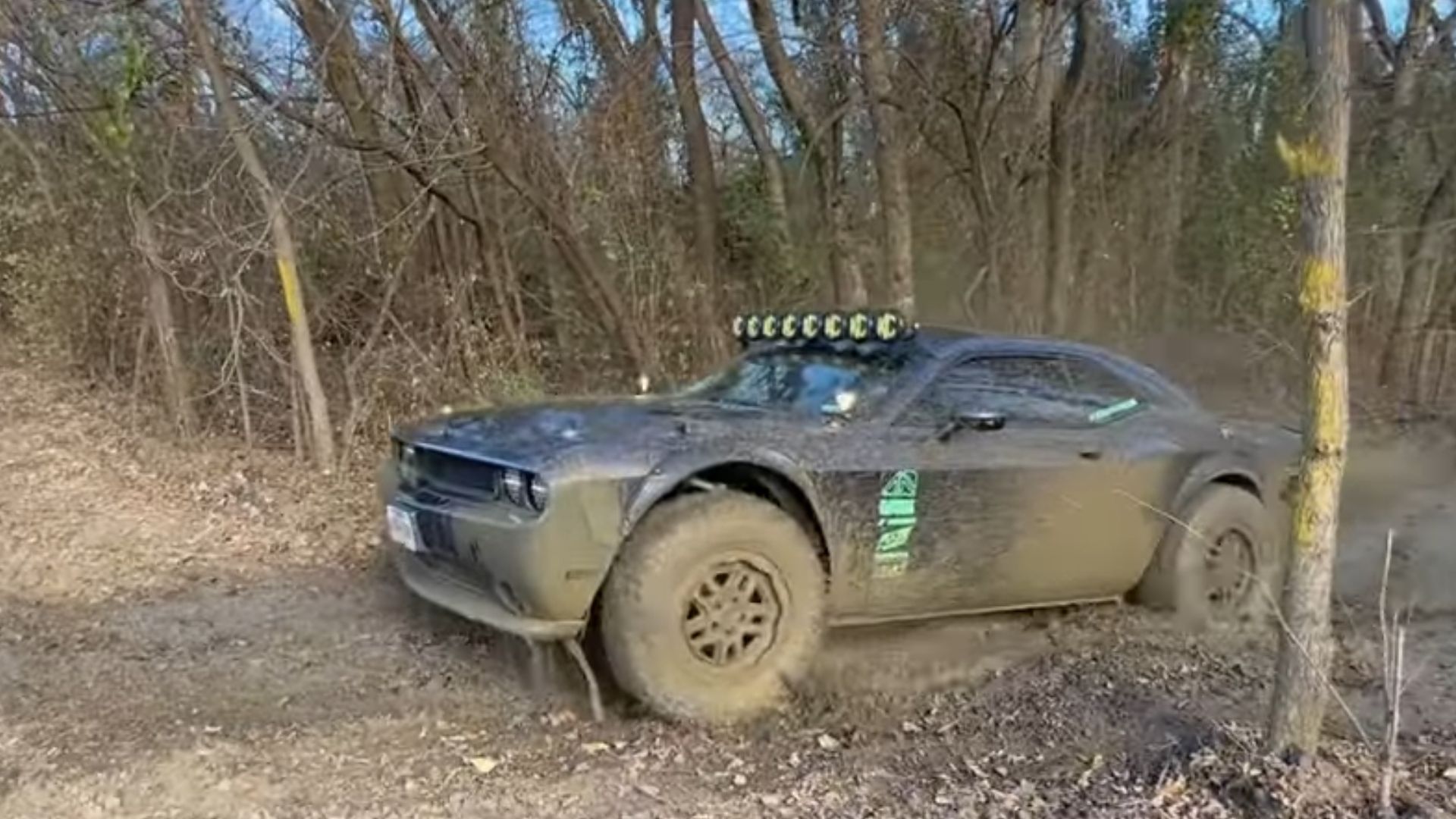 Instead of going out in the middle of the wilderness, the owner of this off-road Mopar muscle car took his ride to Lone Star Off Road Park. If you don't know, the park is located in the Dallas Ft. Worth metropolitan sprawl, allowing people who normally would have to drive far away a much closer option for getting their Jeep or whatever rig they have nice and dirty. It sounds like a nice place to check out, so if you live in the area you might want to look into it.
Check out the video for yourself to see what all goes wrong with this off-roading excursion (warning: language).