Let's just say the Mopar didn't win…
---
Speeding can come with consequences, although most of us only think of getting pulled over and ticketed for it. Sadly, back on January 27 the driver and passenger in a Dodge Challenger seem to have learned the hard way what speeding can do. Police in Bristol Township, Pennsylvania believe the pair were going too fast to react when a Fed-Ex semi-truck turned left from a side road.
Learn why Paris, France is moving to ban motorcycles here.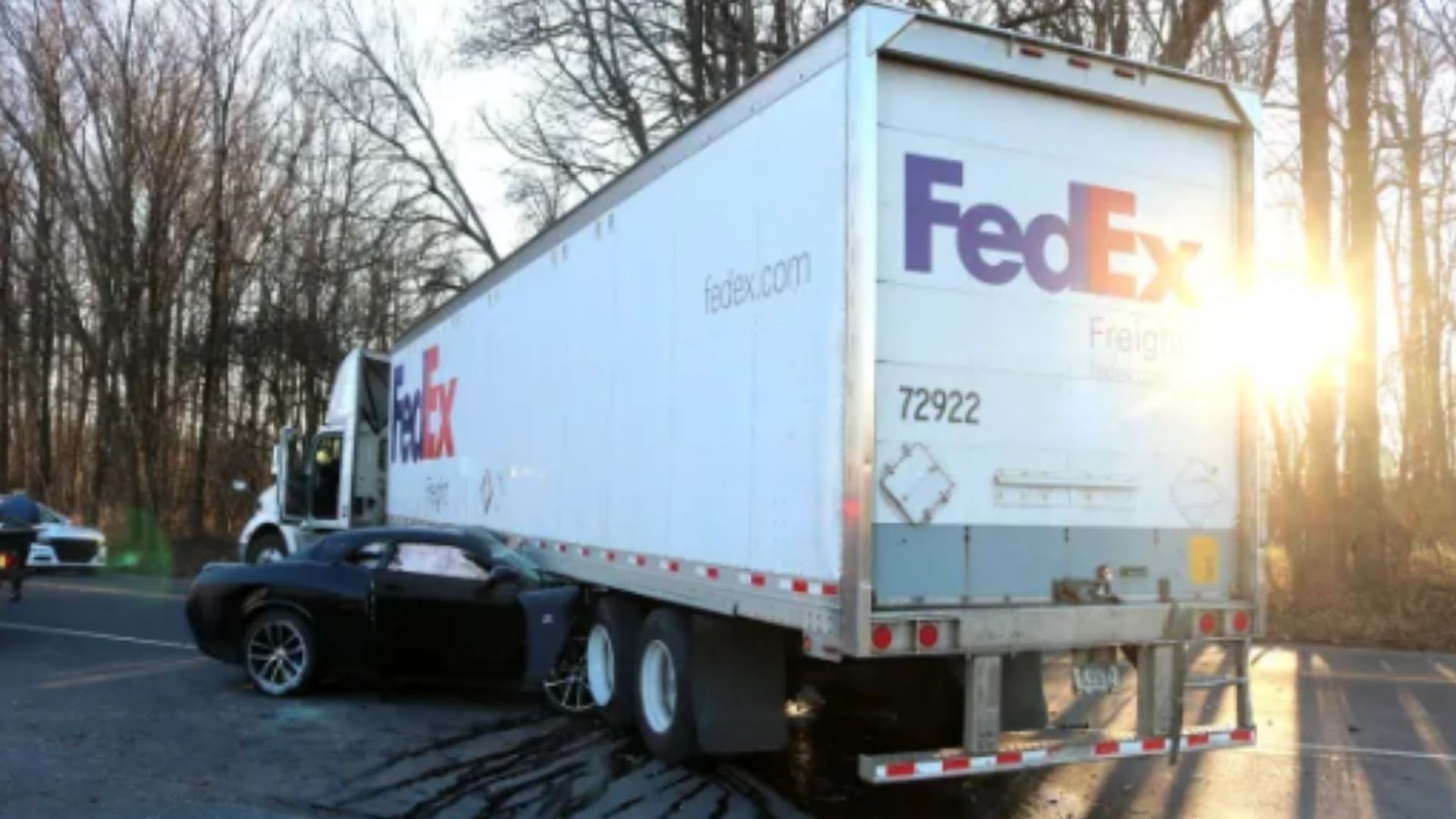 As you can see from the photos of the accident, the Mopar muscle car partially submarined under the trailer. A bystander told local journalists it looked like the two people inside were badly injured. Bristol Township Fire Rescue said one had to be extricated by firefighters, with several departments responding to the scene. We're guessing it was the driver who was worse off, by the looks of the aftermath.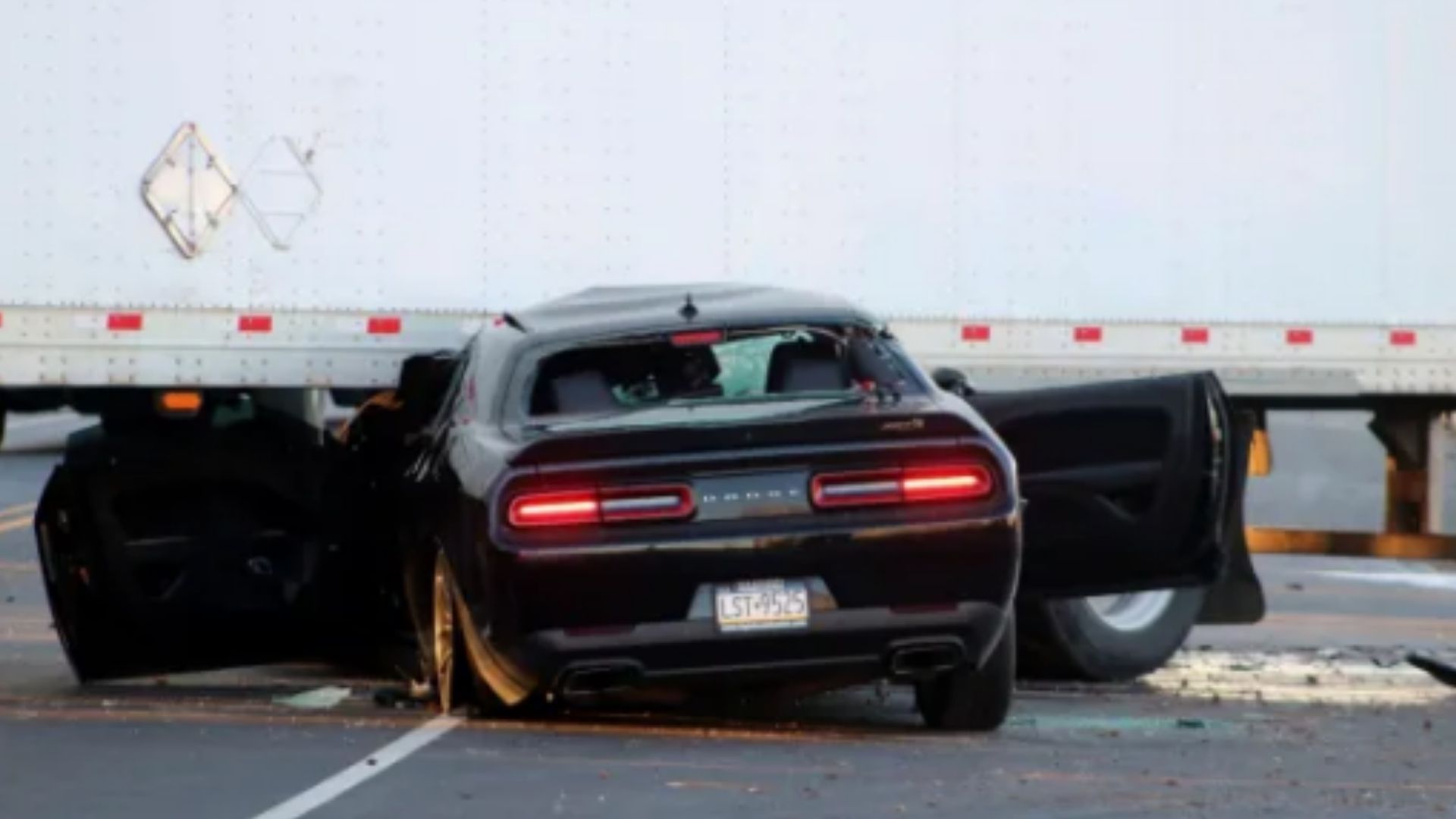 Hopefully the driver and passenger both pull through and get back to normal life soon. The Challenger looks like it's going to be a total loss. Meanwhile, the trailer appears to have sustained little to no damage. It's an unfortunate situation we hate to see.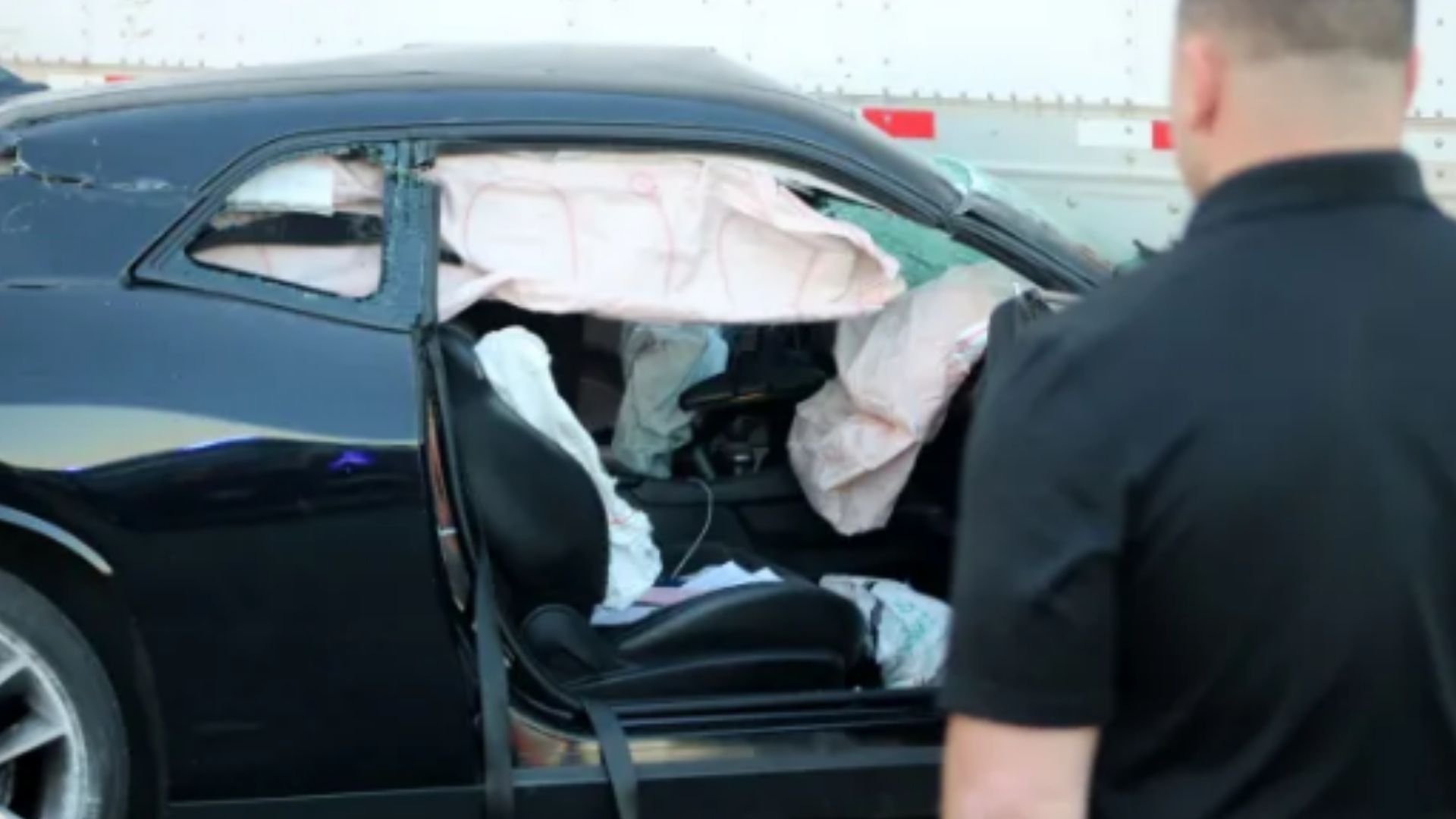 Thankfully, the Dodge Challenger didn't completely submarine under the Fed-Ex semi-truck, otherwise this would've been a double fatality. Still, this illustrates that the faster you're going the less reaction time you have when a much larger vehicle suddenly appears turning in front of you. Even if you're in the right, you won't win that fight. We're not assigning legal blame in this accident, the police will be doing that, but we are warning you to keep this in mind the next time you think the road ahead is wide open for you to really enjoy your car.
Source and photos: LevittownNow.com