This thing is ridiculously cool…
---
We've seen at least one diesel-powered Ford Mustang, so it was only a matter of time before a cool diesel-powered Camaro surfaced. However, this car created by the mad scientists at Hoonigan isn't just someone slapping a truck engine under the hood (which is admittedly impressive). Instead, this thing has been built to push a monstrous 1,500 lb.-ft. of torque, which is more than enough to absolutely destroy the rear tires in no time.
Check out a diesel Ford Mustang here.
If you aren't aware, Hoonigan already has a thing for sick burnouts and smokey donuts. It's Compton, California facility contains an area where the graffiti on the walls is thick, just like the tire smoke in the air once the cameras are flipped on. Unsurprisingly, that's where they decided to unveil this diesel Chevy Camaro, because revealing a car like that has to involve murdering a pair of tires immediately.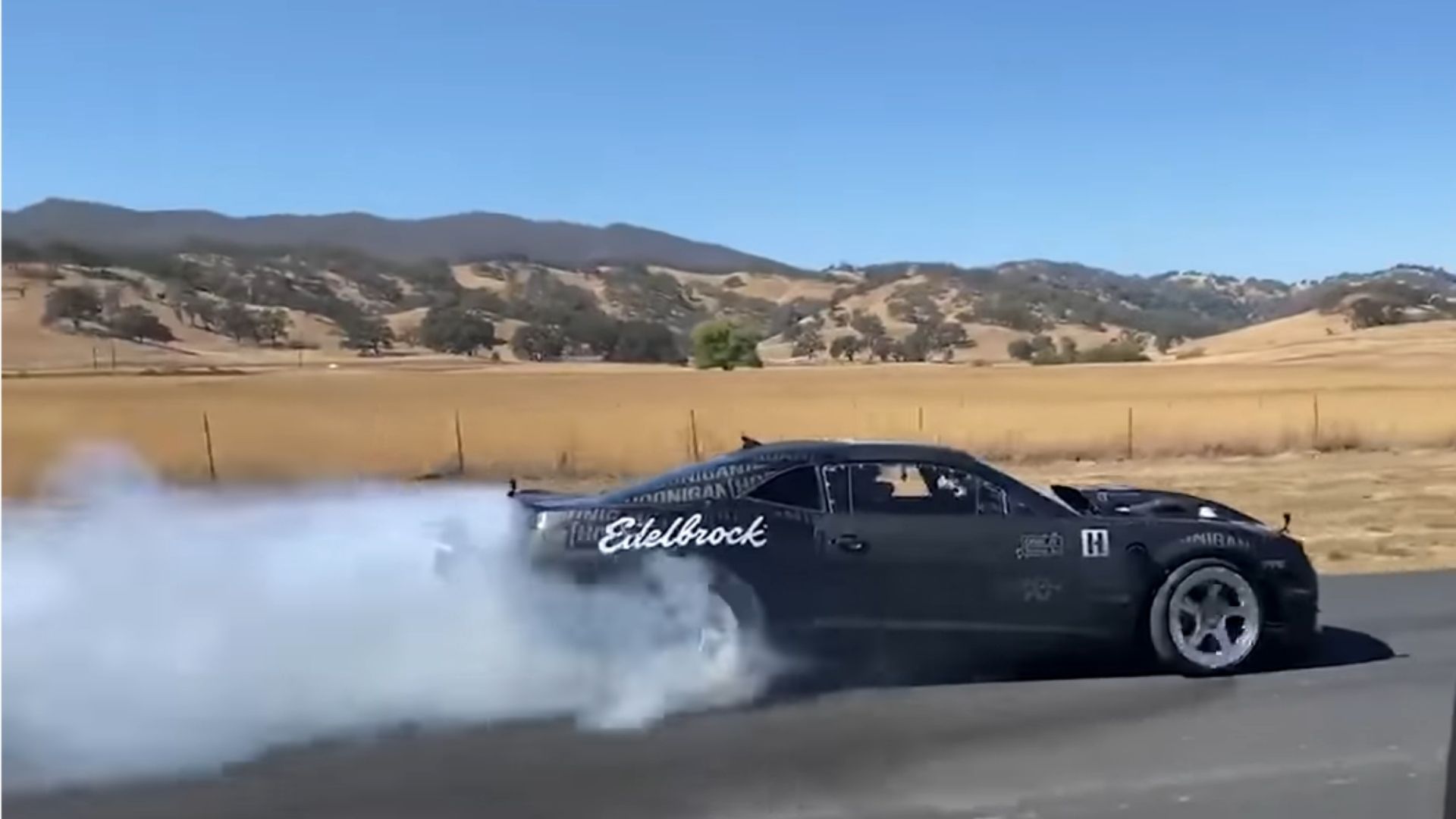 They call this car the "Coalmaro" because it rolls some serious coal. We're pretty sure they can't legally take it on the roads in California since that would likely cause the lovely regulatory bureaucrats at CARB to go into convulsions or something else dramatic.
The car has a nice livery, too, with plenty of Hoonigan callouts but also the Edelbrock logo over the rear fenders. Since Edelbrock has already fled California, they don't have much fear of angering the wrong government officials there by sponsoring this Chevy.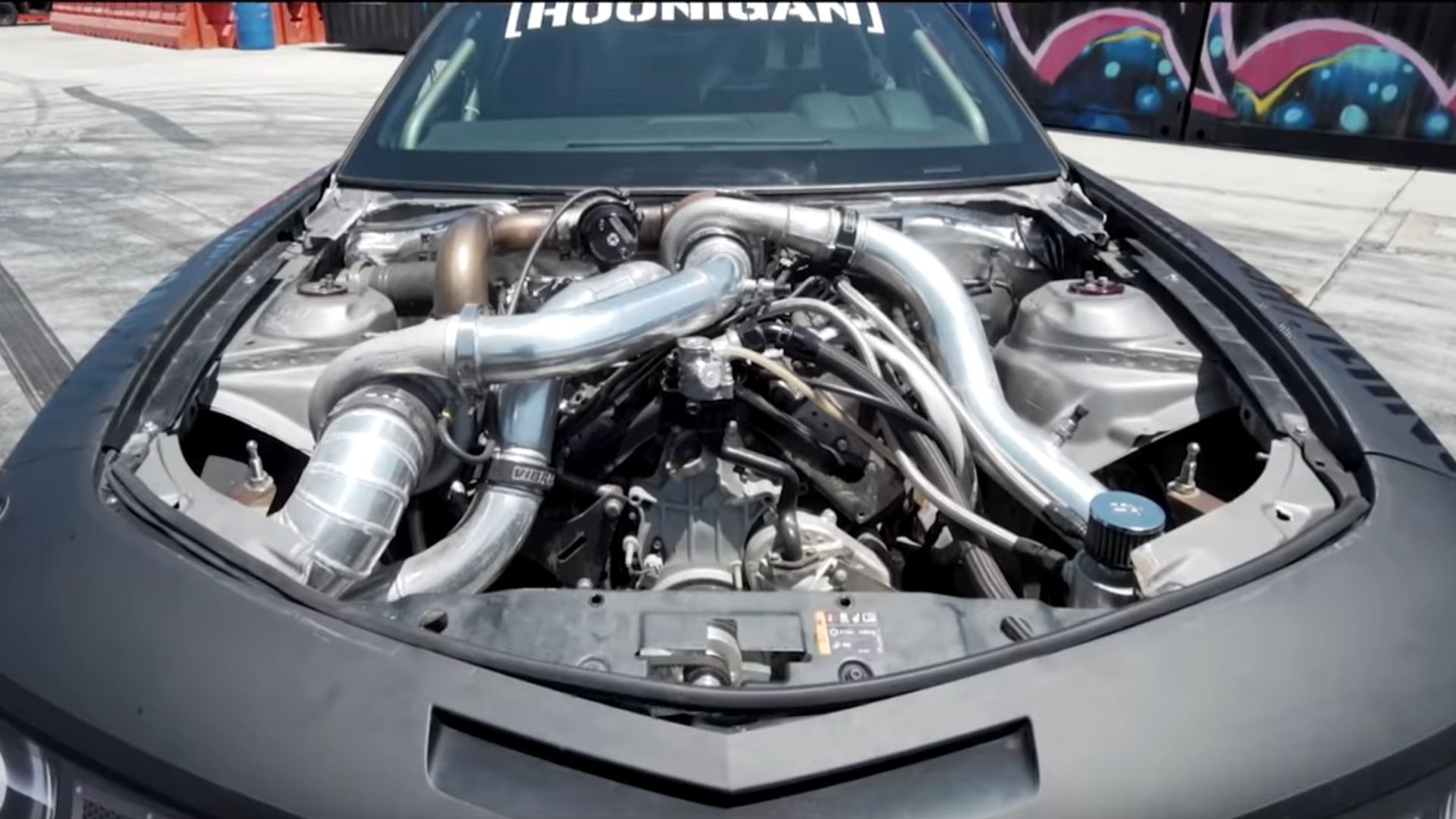 You'll note the diesel Camaro has a stripped-down interior, plexiglass windows, and other treatments you'd expect to see on a track car. It's destined for track use and that's a good thing, because we doubt it would behave tamely enough to deal with stop-and-go traffic on Interstate 5 during rush hour. After all, it does some impressive rolling burnouts.
With the hood off you can see massive pipes to feed that hungry diesel engine. And if you watch the video, you get to behold how quickly a set of tires can be destroyed by massive amounts of torque.