It may not be the Corvette he came for but it's the perfect classic in his eyes.
---
Very few people get the chance to experience what a 1968 Chevrolet Camaro feels like without the extensive work you might expect from a resto mod or full rotisserie job. Either the cars were wrecked and abandoned or they were completely revived to better than brand new condition. So when Dennis Collins came across a 32 vehicle collection one particular car caught pretty much everyone's eye. That was a fully un-restored Z28 sitting in the sunlight.
See what else Dennis Collins found here.
It's hard to boil down exactly what makes a car great or interesting, especially when there's 90 minutes worth of footage split between two videos covering the collection. In this collection there is a myriad of different cool classics such as the 1970 LS6 Chevelle. Amazingly, this car only has 24,000 miles which is pretty insane when you think about how funniest cars are to drive and how long ago this one was built. However, that vehicle wasn't the one Dennis Collins was looking for.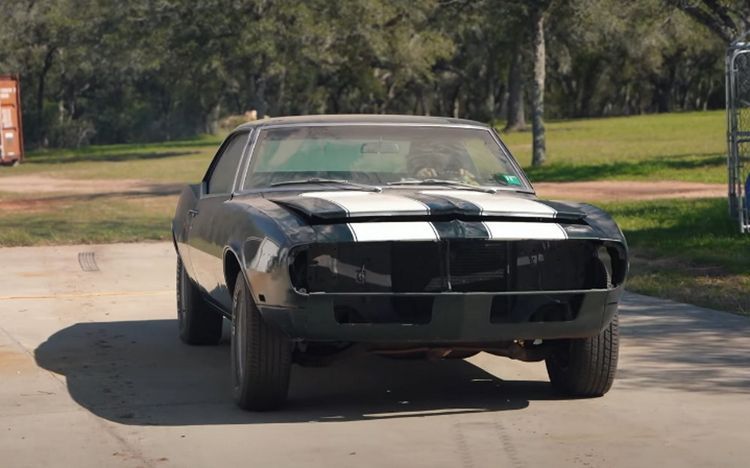 In fact there was a 1967 Chevrolet Corvette with a busted V8. With only 11,000 miles on the odometer, this was something that Dennis really hoped to purchase but inevitably was not able to. However, it was the 1968 Chevrolet Camaro Z 28 that cheered him up. He certainly didn't let the Corvette bring his hopes down when he inevitably couldn't purchase it and found a new joy in this classic. With its numbers-matching 302 in.³ V-8 engine, the team should have a lot of fun restoring this beauty taking it to all kinds of shows and races.