Can this old 'Stang be saved?
---
Dennis Collins is a man known mostly for his passion for classic automobiles, especially when it comes to Mustangs. Knowing pretty much every code in the book for the older generations of Mustang, Mr. Collins has become a very highly respected member of the car community. Recently, the man found himself a GT500KR Mustang which features more than enough performance from the Shelby factory. That distinction makes the Mustang one of the coolest classic collector cars with a fastback style and big V8 engine under the hood.
Watch the latest Motorious Podcast here.
Under the hood is an engine that you might not have expected from just any old ford pony car with dust and dirt throughout the body. Well, actually there wasn't really anything under the hood when Dennis got there but originally it had a true Shelby racing engine. That motor's name was the 428 Cobra-Jet which made more power than almost anything on the market in its day. Incredibly, the engine is still available so Dennis went ahead and scooped that up too in hopes of restoring it for future use.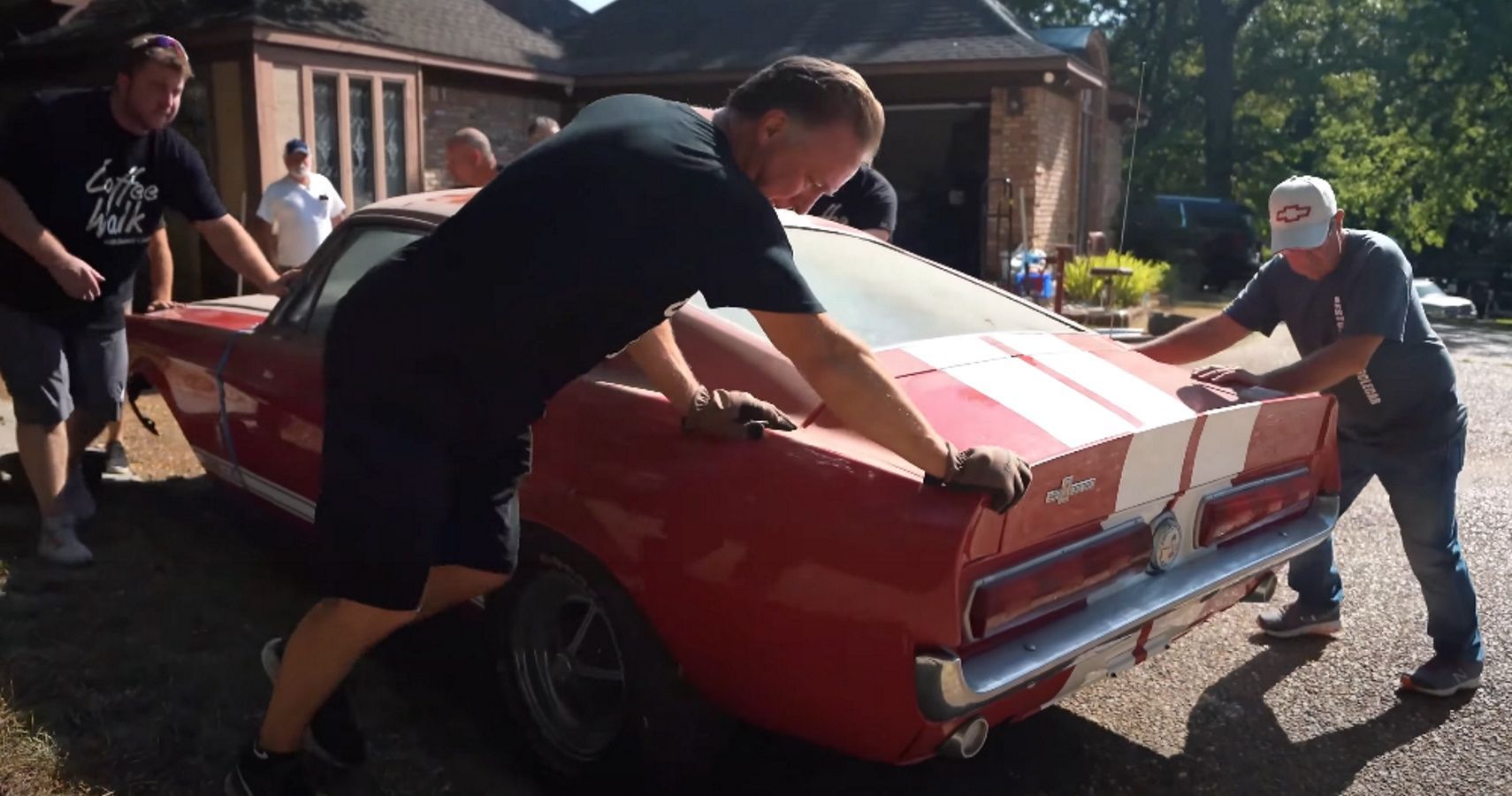 Overall, it seems like this is the perfect opportunity to fire up a full restoration to get the car back to its original running and driving condition. However, it's not exactly like bringing the old 'Stang back to life will be easy despite its pretty good looking Red paint job. Over the years, Dennis Collins has been known to regularly find himself in possession of a GT500 with that very same platform backing up its performance. Perhaps this will transfer to the new build with an exceptional range of knowledge, experience, and extra parts, so that we may see the car back on the road once again.