The driver has quite the collection, but what's his favorite car?
---
Reliability is not always a determining factor for car enthusiasts when purchasing a new vehicle or modifying our beloved automobiles. This is especially true for classic cars, beyond the beautiful styling and high performance we don't think much about the reliability because they are usually 25+ years old. However, one of NASCAR's most legendary drivers has recently stated that, although it has many other admirable attributes, Dale Earnhardt Jr.'s favorite thing about his classic Camaro is its willingness to start up every time he gets behind the wheel. After having explained why this Mustang eating machine was his favorite car, he then went on to talk about his extensive collection of vintage vehicles while remembering one of his dad's old cars that he wished was still there.
See more of Dale Earnhardt Jr.'s car collection here.
The infamous driver in question is the son of the legendary Dale Earnhardt. Dale Earnhardt Jr. has amassed a large collection of classic cars over a long career stretching over 20 years. These cars include a 1976 Laguna, 1977 Oldsmobile 442, and a 1948 track, however, he says that his favorite of all is his prized 1967 Chevy Camaro.
This is due to the car's apparent good reliability. According to Earnhardt "That car is reliable. Every time I get in it, it's ready to go." In a 2014 interview, the NASCAR icon stated that another reason for his admiration toward the car was its ability to pack a big punch for such a small car. This allows it to be quite fast and while it may not be able to compete with the NASCAR standards of today, it's enough to put a smile on anyone's face.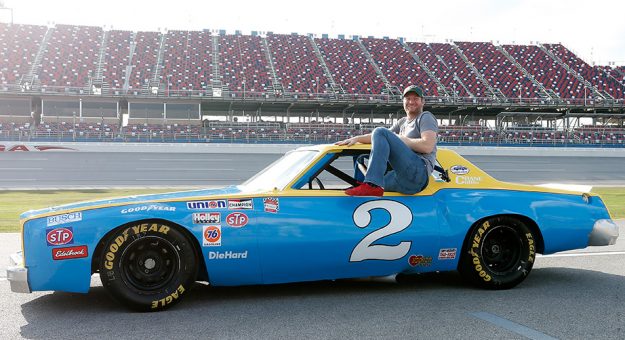 Although we don't typically associate cool cars with reliability, it is still a big part of what makes some cars great. When your car is as iconic and fun to drive, you want it to start up whenever you care to take it for a spin. That's why the 1967 Camaro sits at the top of the list for Dale's favorite cars.