He found out he's not above the law…
---
Back on July 18 of this year, police in La Crosse, Wisconsin received a call about two cars which reportedly were street racing. Before too long, a patrol unit came across one of those vehicles, a yellow Ford Mustang, because a ride like that doesn't stick out at all. Instead of doing the smart thing and just pulling over to talk to the cops, the driver decided to make a run for it.
See what a Ford Mustang did when it invited itself into a house recently here.
We see this sort of thing all too often lately. Even though the guy was in a hotter car than what police were driving, they didn't need to catch up with him. In fact, in the newly released dashcam footage of the incident, you can hear a police sergeant order his officer to not pursue. This is a pretty common tactic when dealing with a non-violent offender in many jurisdictions since they know sooner or later they'll have their man.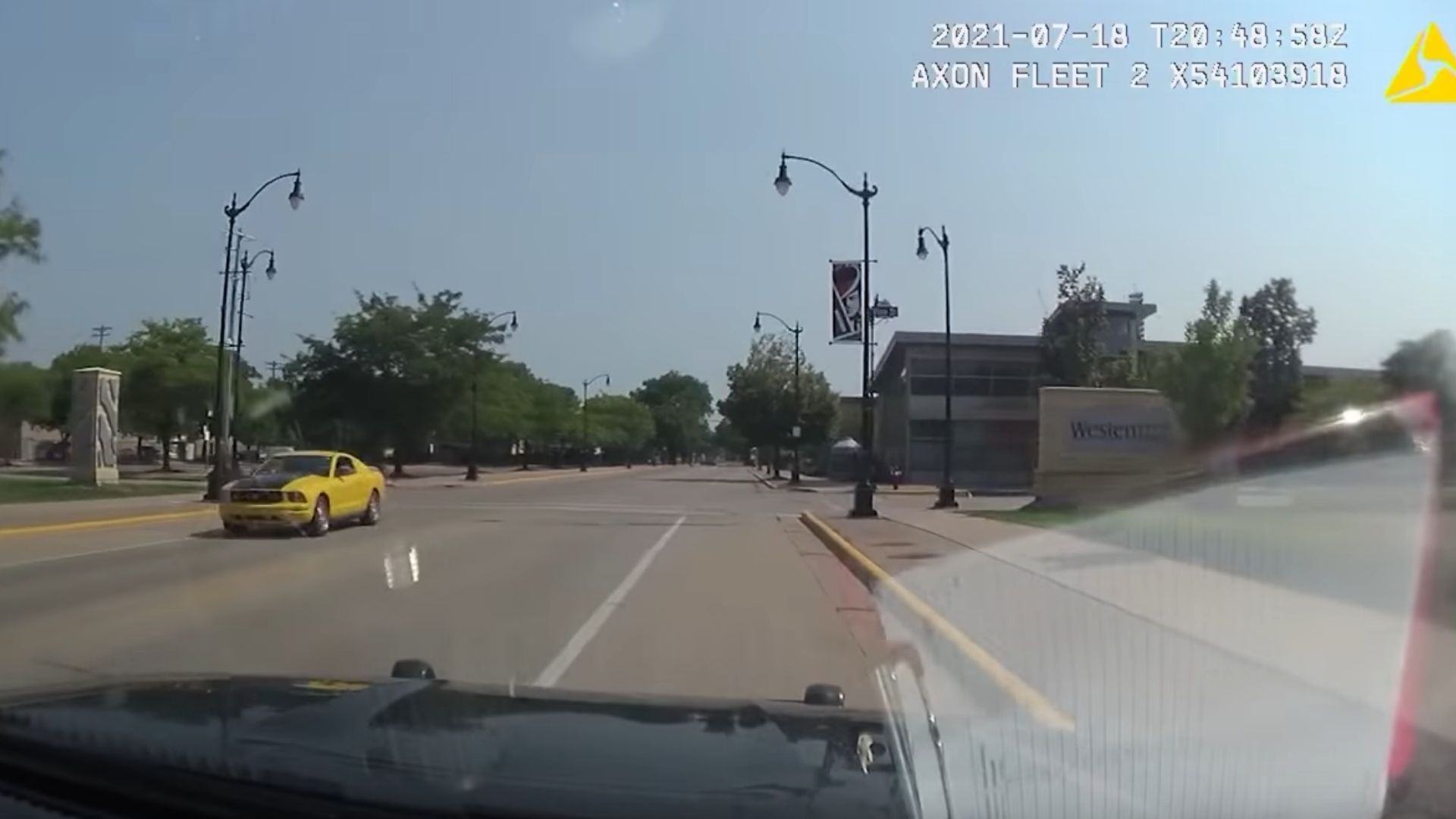 In the video, you see this guy give the slip to City of La Crosse Police three different times. He was probably laughing about how slow the cops were since they didn't have a nice, shiny, and very distinct car like his. The catch was the police obtained a solid description of him as the driver as well as the license plate.
According to the video, police believed the driver was 23-year-old Commodore Cornelius. They observed the guy pulling a neck gaiter over the bottom half of his face when passing officers one of the times, supposedly to hide this identity.
Police say Cornelius had just purchased the Mustang from a woman on Facebook Marketplace a month before the incident. He hadn't registered the car, which no doubt was partly why he didn't want to stop. Also, he probably thought he could get away for the same reason. The woman didn't know his name, but she of course had his Facebook info. That was enough for police to figure out who he is.
It's gets even better: Cornelius was on probation, plus he had a warrant. Also, his driver's license was suspended. Naturally, the best thing to do when that's your life situation is to buy a Mustang and race other drivers. Armed with that information, police showed up at Cornelius' apartment and arrested him. Then he threw a hissy fit in the back of the car.
Check it out for yourself (warning: language).