Nobody's surprised by that.
---
When you're a world-famous NASCAR star and the son of a world-famous NASCAR star, you certainly shouldn't be hurting for money. Not only do you likely sleep on piles of cash like Scrooge McDuck, you have access to all kinds of cars the rest of us only dream of even touching, let alone driving.
At least that's what you'd expect, and fortunately Dale Earnhardt Jr. doesn't disappoint in this respect. While we've covered a lot of celebrity car collections, from movie stars to rappers and more, we have to say that Jr. has one of the most impressive ones out there. We're not surprised but we sure are entertained to bring you a selection of some of the more interesting vehicles in his collection.
1948 Chevy TK Pickup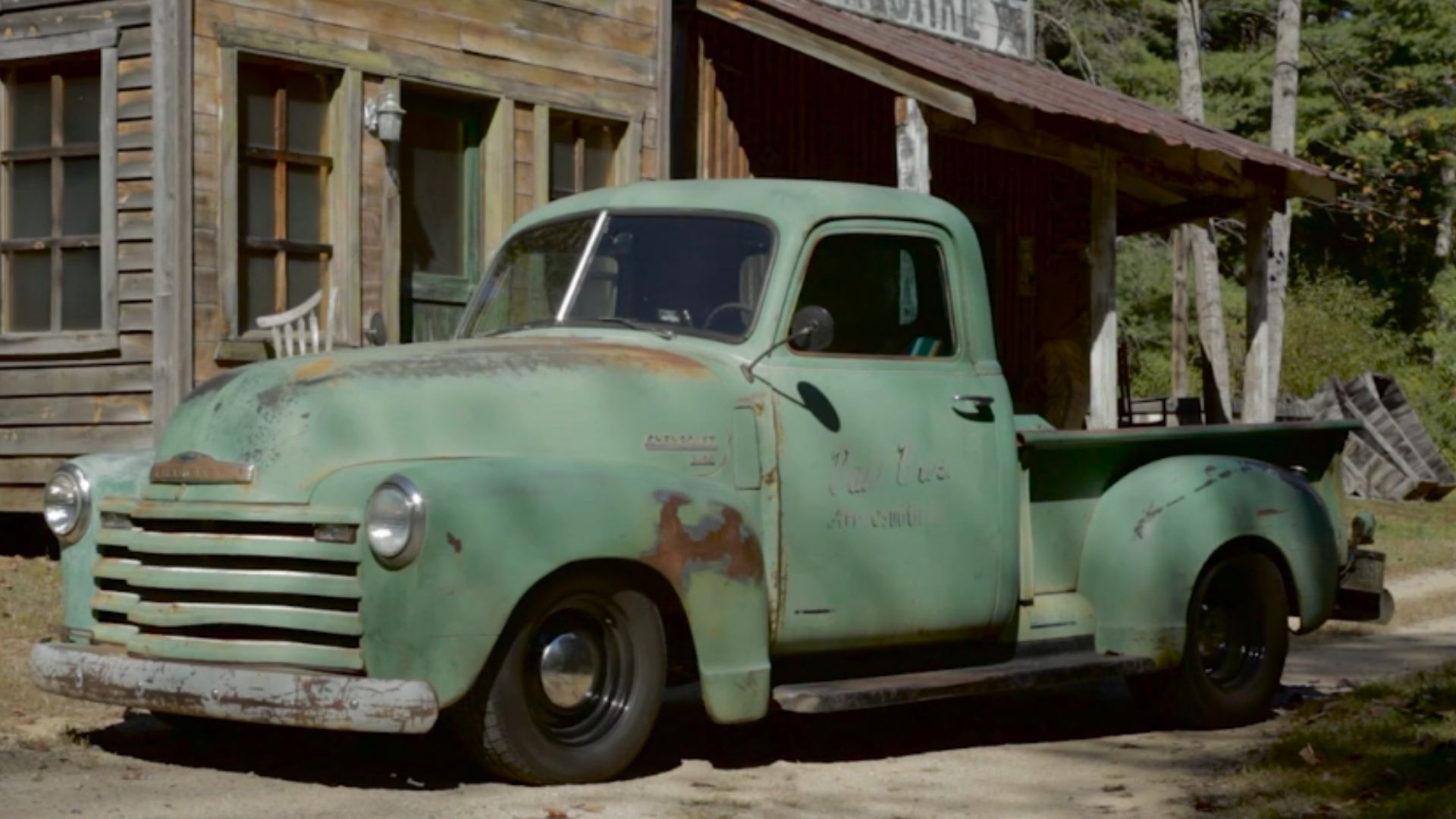 Earnhardt said in an interview once that the cars he likes to collect are "drivers" or in other words he doesn't like the trailer queens. It makes sense since the man obviously likes to really drive, but you might be surprised to see his beat-up 1948 Chevy pickup. It has a healthy patina, many scratches, and other imperfections. However, the mechanicals are all modern, so this isn't just some wheezing hunk of scrap.
1972 Chevy Camaro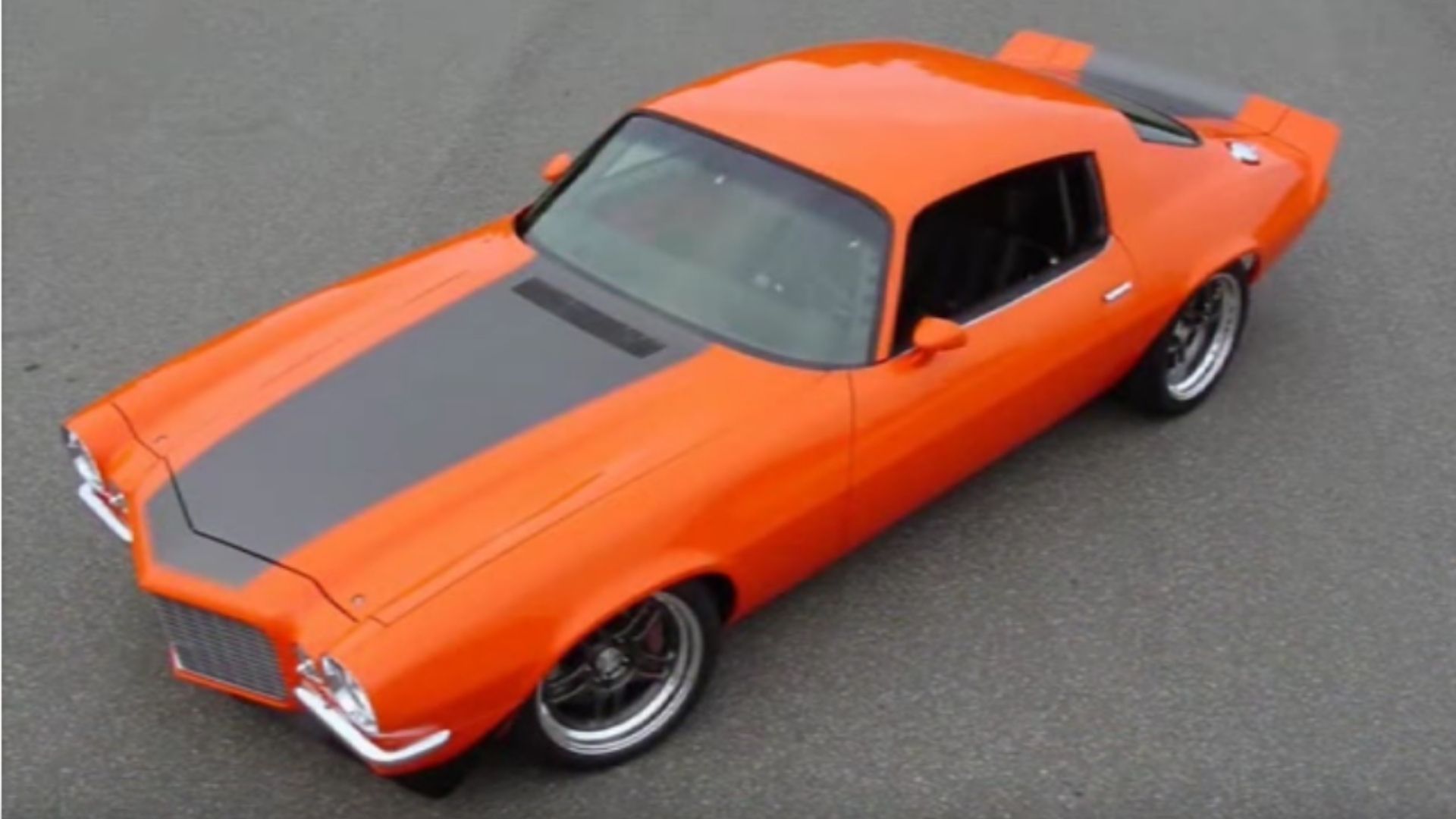 When you're a professional racecar driver, you can be pretty picky about how a car performs, so it's no surprise Dale Earnhardt Jr. is into custom builds. For this 1972 Camaro he wanted something which borrowed from the design of the 1970s Trans Am road race cars and the result is pretty cool. Among the many modifications is an LS2 and a 6-speed transmission. We've heard it's only driven once a week, to and from church, at speeds under 35 mph (that's a joke, in case you're a fact checker or don't understand the concept of sarcasm).
1965 Chevrolet Impala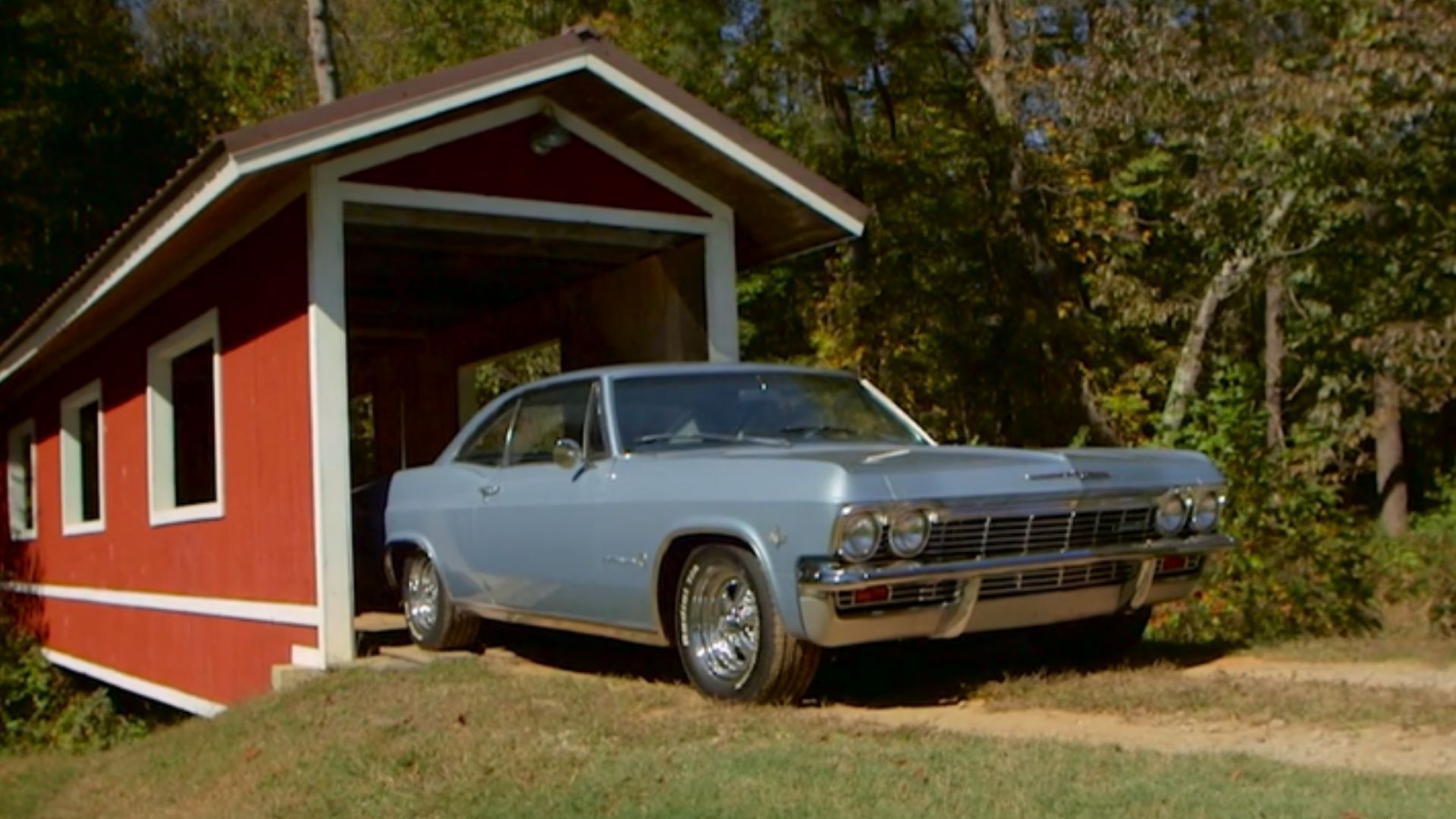 While the supply of Chevy Impalas has been high, making it a popular car to snatch up and customize in a number of ways, but this is one car in the Earnhardt garage which has been kept fairly original, although it has a few upgrades like disc brakes. He said it was purchased brand new by a family member and has stayed in the family since, so that's probably why he hasn't lowered it and air brushed stampeding wild horses down the sides.
1976 Chevrolet Laguna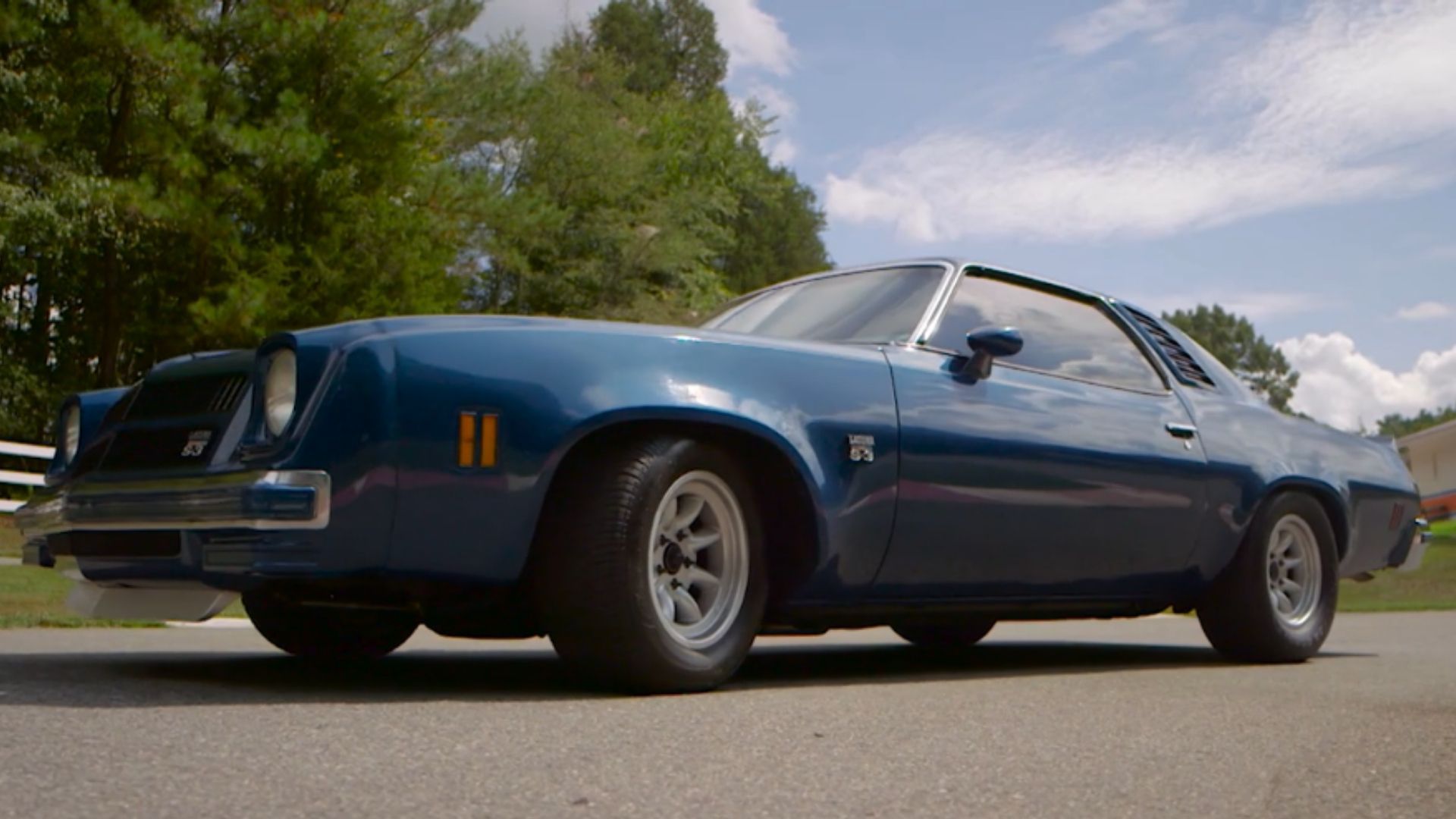 At least back in the day, Jr. said his Chevy Laguna is the car he drives the most. Does that surprise you? For many, Lagunas are kind of the forgotten classic in the Chevy lineup. He says the real charm of the car is its connection to NASCAR, and when you think about it that makes sense. Of course, this Chevy has been customized some with a trimmed rear bumper, unique front/rear spoilers,
Chevrolet Silverado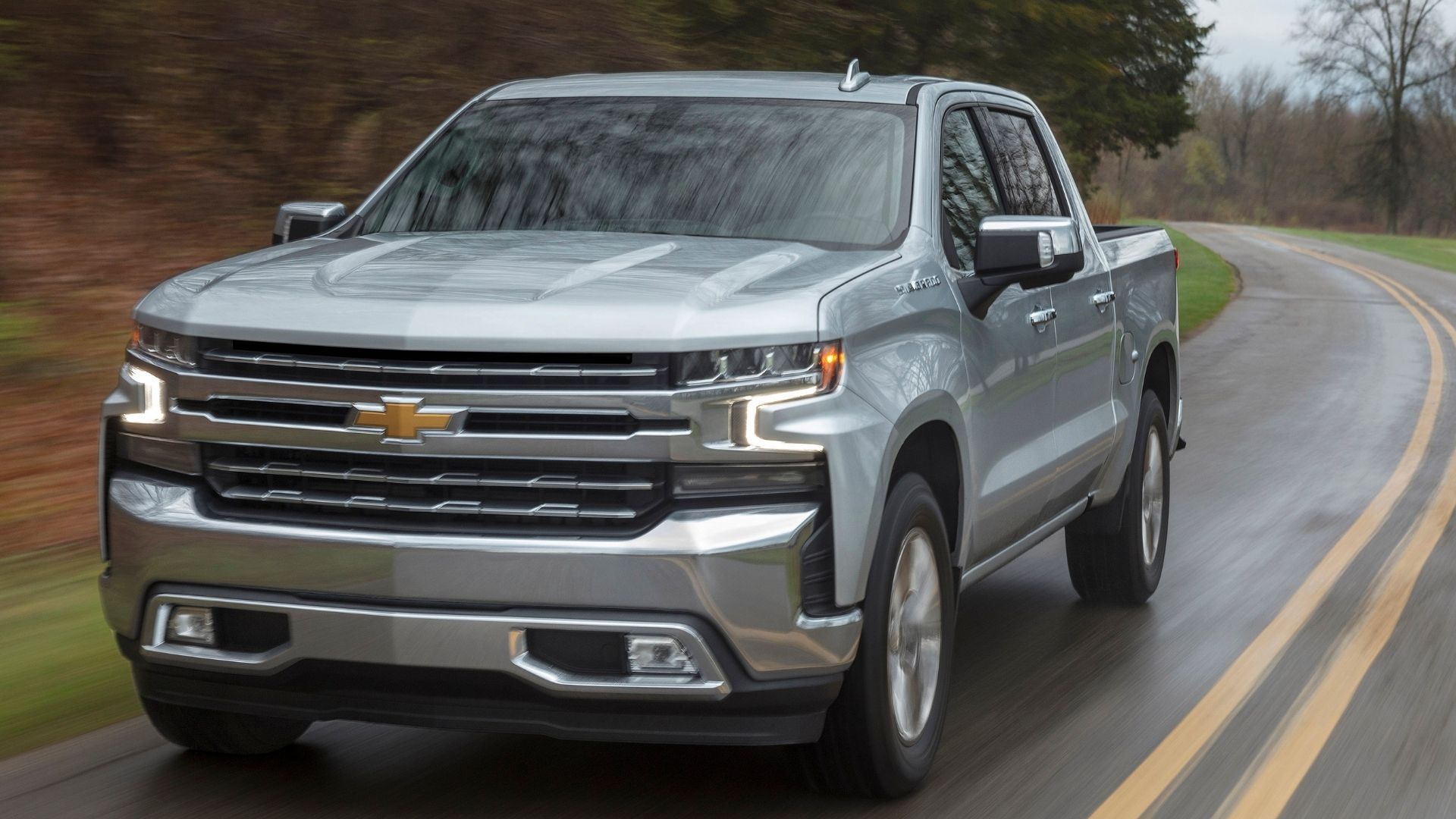 Earnhardt is unsurprisingly a real Chevy man, but he admitted on the Joe Rogan experience that he didn't like his 2004 Silverado because it looked "kind of basic." Hey, not everyone wants their trucks to be simple and he's of that mindset. However, Jr. revealed he had just purchased a 2019 Silverado that he actually loves because of how it looks. We don't know what color or trim he has, but it's probably safe to say it's a High Country, but that's just an educated guess.
Racecar Graveyard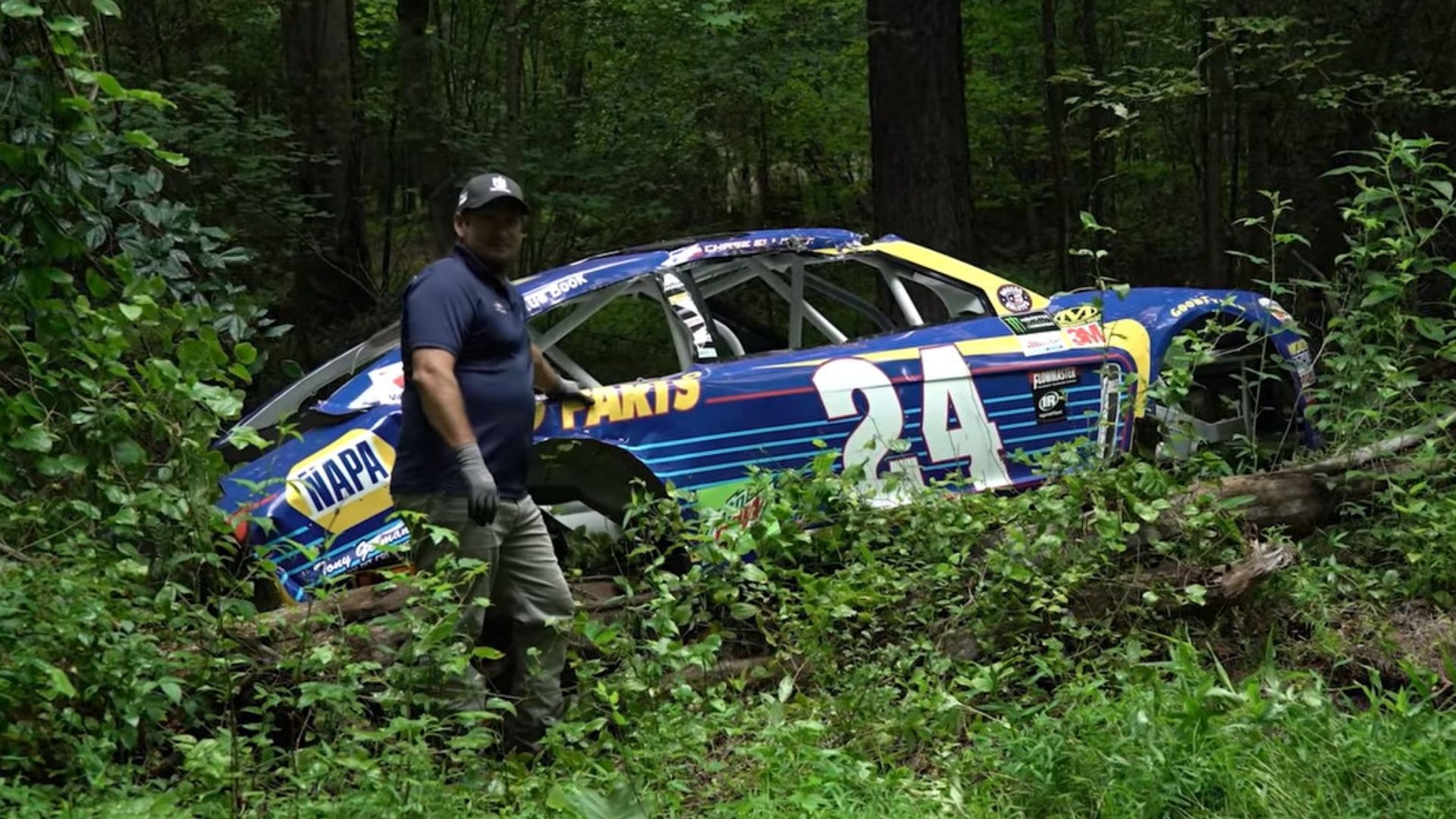 One of the most interesting aspects of Jr.'s car collection is his famous racecar graveyard. The man has collected all kinds of stock cars which were wrecked, both by him and other drivers, the empty husks laid to rest in the woods at Dirty Mo Acres. It's quite the display of racecars surrounded by nature, plants growing through those which have been sitting the longest. However, not just anyone can just go check out the collection since it's on private property and you can bet there's tight security, but all the cars are chronicled on the Dale Jr. website. If you have some time to burn, there are plenty of great pictures and a story for each and every car in the graveyard, including some incredibly famous cars like Montoya's 42 car which spewed sparks at the Daytona 500 back in 2012.