A digital creation based off a modern Camaro ZL1.
---
When it comes to modern muscle, one can easily spot cues from its 1960s and '70s predecessors. While the newer cars are usually more powerful, there's nothing quite like the body lines of a classic muscle car. Unfortunately, there isn't a modern Firebird considering that the Pontiac name was killed off in 2010. Lucky for us, the internet has plenty of talented digital artists that can whip up an incredibly lifelike version at the touch of their fingertips. That's what digital artist @Tuningcar_ps has done with his vision for a new Firebird that has been posted on his Instagram account.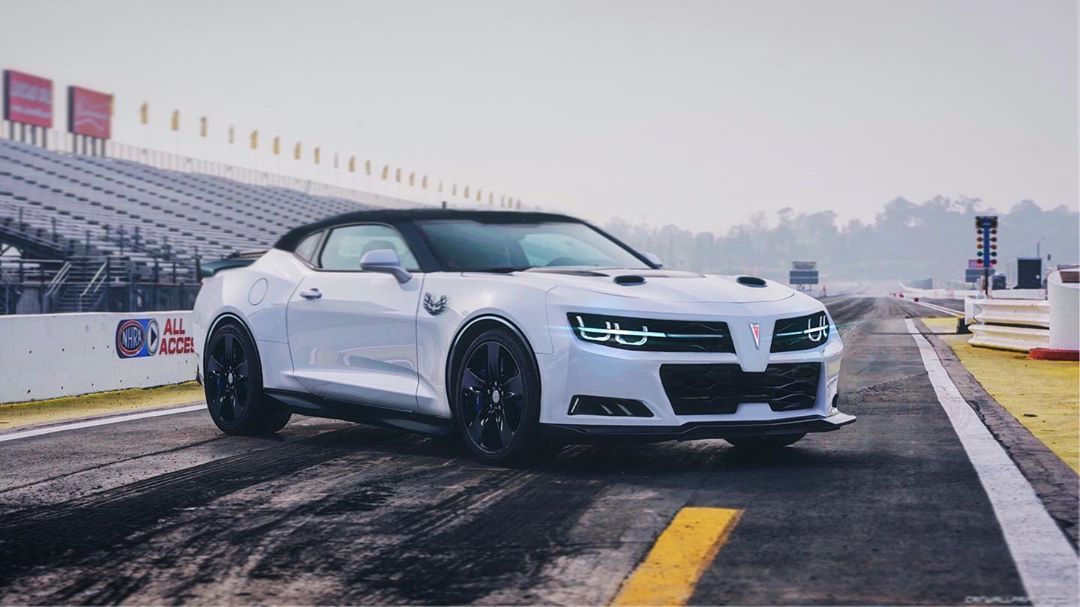 Based on a modern Chevrolet Çamaro ZL1, here we have a digital rendering that shows us what a modern Pontiac Firebird might look like if it were to exist today. While the car has been drawn up to be completely modernized, there's no denying its vintage vibe. The artist used a 1979 Pontiac Firebird Trans Am for his inspiration.
First born in 1967, the original Firebird was introduced at the same time as the Camaro with both sharing the same platform. The two models were created to compete against the Ford Mustang and Mercury Cougar, but Pontiac was also looking for bigger fish to fry. The automaker had created a Banshee concept car and thought about releasing it into the lineup. That never happened due to the fact that General Motors wanted to protect the Corvette from an untimely demise, so the Firebird was offered in both convertible and coupe form where it became a popular muscle car, especially after the premier of the film Smokey and the Bandit.
Digital renderings look incredibly lifelike and almost make us wonder if we are staring at an actual car build. What do you think of this modernized Pontiac Firebird?