This is painful to watch…
---
People all over have reacted with horror at a video of a 1962 Chevrolet Corvette falling off a car transport. Shared on Instagram, it shows the classic American sports car roll back onto the ramp, then pick up speed as it rolls right off it and plummets to the pavement below. We would love to say we're shocked by this, but we're not.
Check out more car transport carnage here.
Incidents with car transport services do happen, including this exact scenario. This is why we always encourage people to do their homework before hiring a car transport service. If you know people who have used them before, that's a nice reassurance.
You should also look into whether the company is insured and bonded. Even with the best services and a driver who's experienced and careful, accidents can happen. Another driver can cause an accident which absolutely trashes your vehicle, acts of nature might cause damage, or something else unforeseen might come up.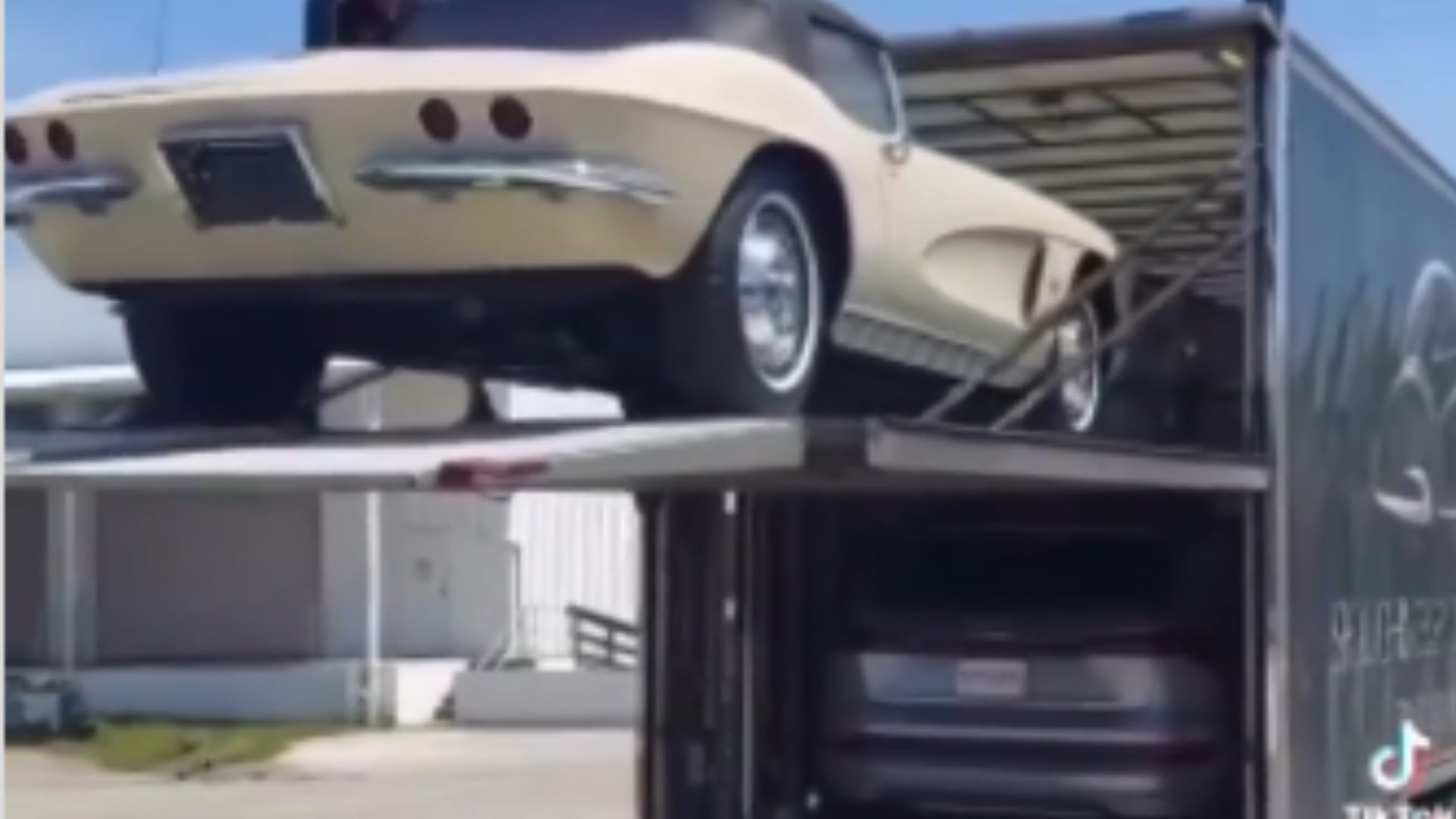 It's also a good idea to check out the transport service's Department of Transportation registration. A legitimate company won't be offended if you ask for their DOT number, which you can look up to verify. While you're at it, get their Motor Carrier Number and check out their record on the Federal Motor Carrier Safety Administration's website. That should help you ferret out any companies with a history of carelessness.
Everyone's looking to save a buck, but if you're looking to transport a valuable vehicle don't be a cheapskate. You don't have to select the most expensive transport service out there, but the cheapest ones might not provide as much protection as something a little bit spendy.
A lot of people are weighing in on what happened with this '62 Corvette and what the transport driver did wrong. We'll let you watch the video and judge for yourself (warning: language).
Images via Instagram