If you thought your year was going bad, this neighborhood in South Dakota might have you beat.
---
Twelve houses in a South Dakota neighborhood are unlivable after a sinkhole started to open up back in April, and while many questions remain about how and why this abandoned mine collapsed, the biggest mystery is how a classic car got in there. After the collapse caused the evacuation of a dozen homes in the Hideaway Hills neighborhood, a team of six cave explorers from Paha Sapa Grotto were sent in to map out the massive underground labyrinth.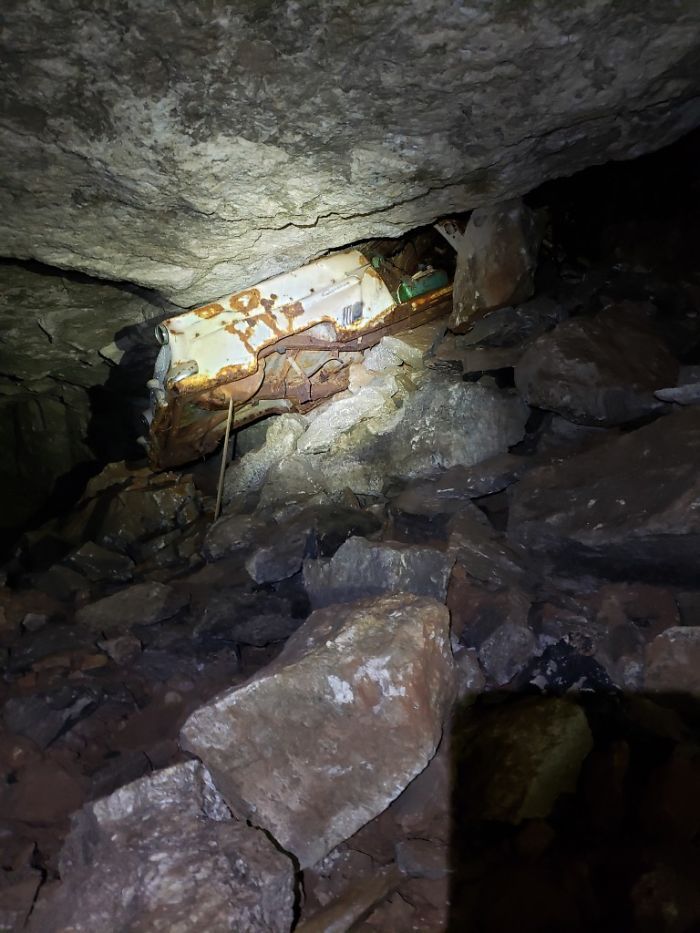 That's when what appears to be a Ford Crestline Sunliner was discovered wedged between large boulders and the roof of the former mine. If it is in fact a Ford Crestline, these cars were only built for three model years (1952 through 1954) before being replaced by the Fairlane.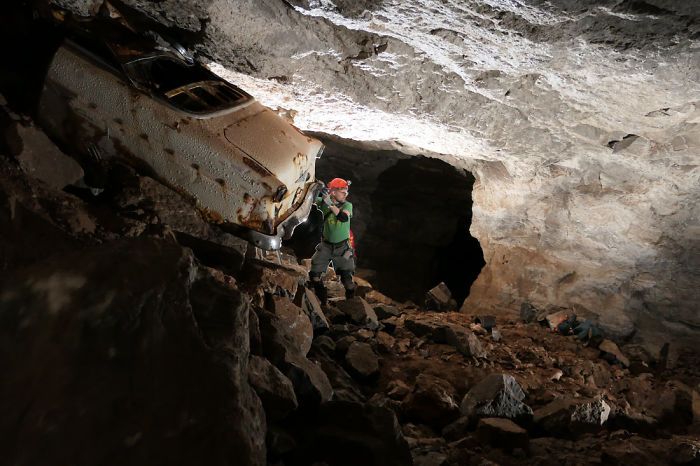 With water flowing through the mine, it's likely the car was carried into the mine shafts along with other debris during a flood including what appears to be some other car parts. Due its condition and location within the mine's complex, though, it doesn't appear likely that the classic Ford is restorable (or possibly even recoverable, for that matter), but it does show the tremendous forces of nature.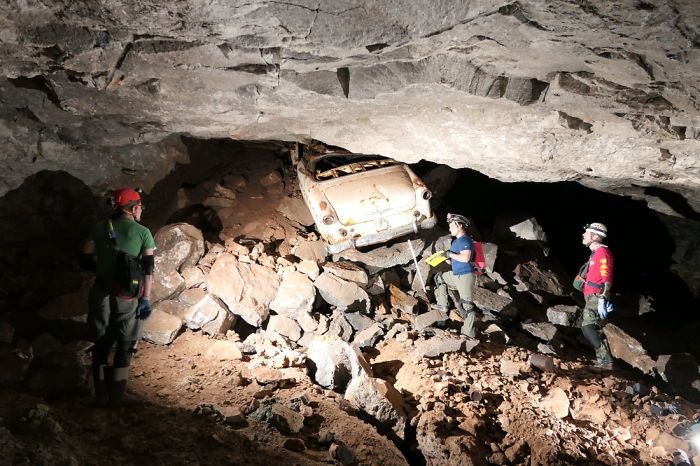 The Hideaway Hills neighborhood is located just north of Rapid City, South Dakota, and in the 1920s, a gypsum mine ran under the area. Sadly, this ordeal is ongoing for Hideaway Hills residents as it appears they aren't getting emergency relief since the sinkhole was from the abandoned mine and not natural causes. As a result, 117 of the neighborhood's residents have filed a $75.5 million lawsuit against the neighborhood's developers.
Source: Paha Sapa Grotto