The weather is right for taking this car out on the road.
---
If you're interested in owning a cool classic car that doesn't cost your firstborn child and a few limbs, this 1957 Pontiac Star Chief could be the ticket. This good-looking ride is on the virtual auction block right now through Proxibid, but you better act quickly before it's gone.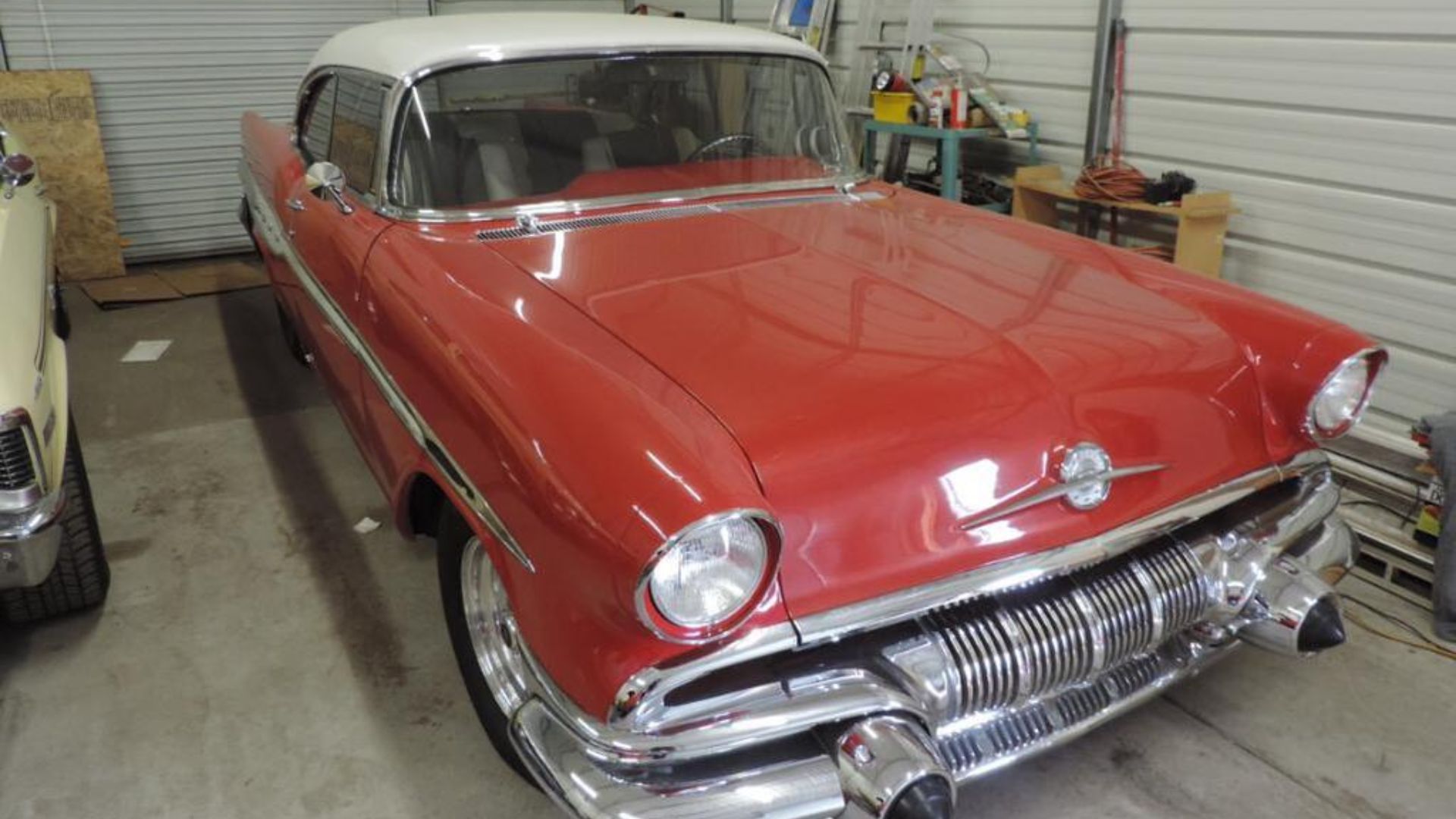 As stated in the listing, this is a two-door model. It has a nice red body with white roof, white accents down both sides, tailfins, and rocket taillights. This car really wows with all that chrome up front, down the sides, and in the rear fascia. In fact, a lot of people like the flashier nature of the '57 Pontiac Star Chief because of all that brightwork.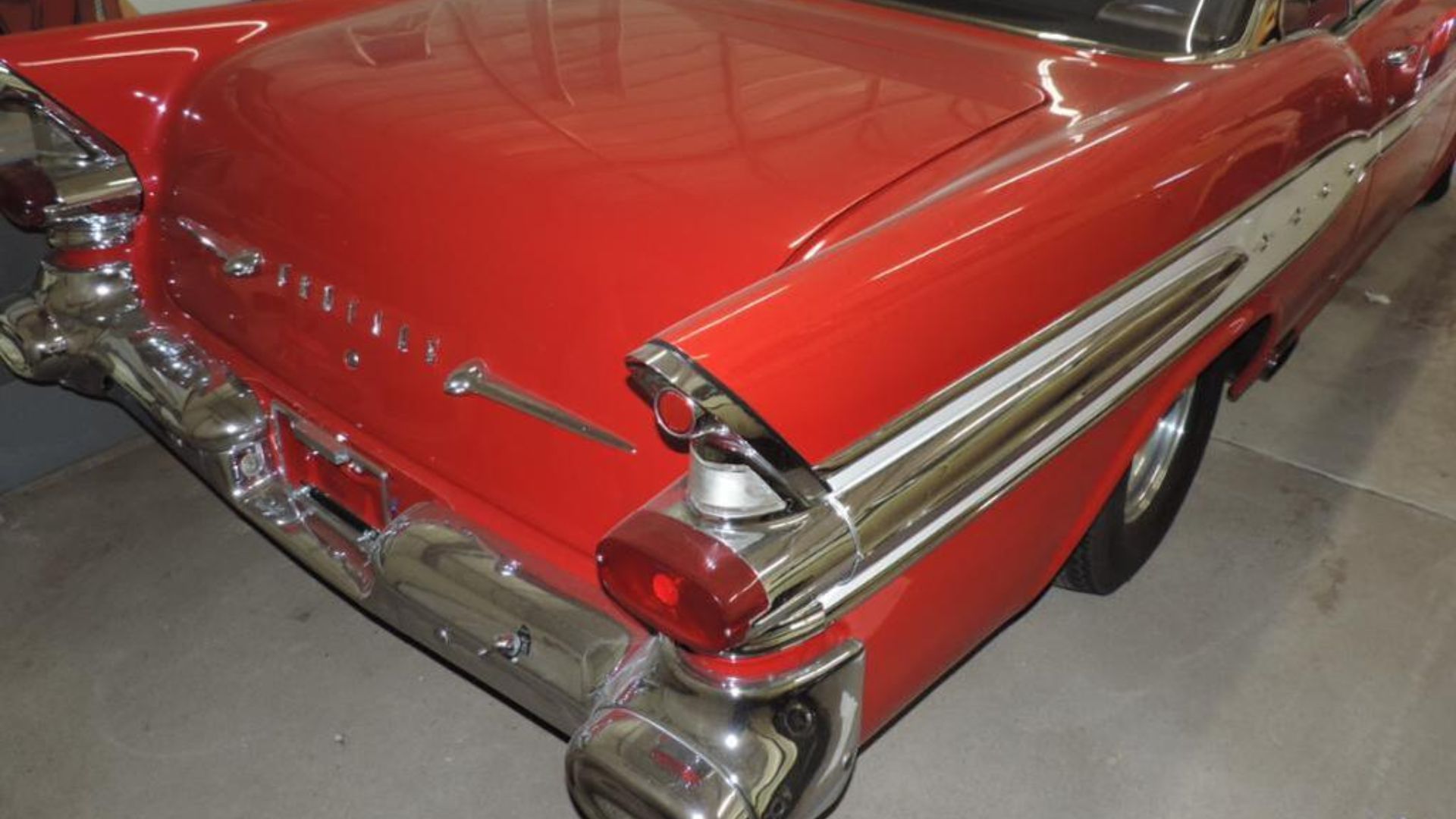 The seller says a 502ci Chevy V8 with 600-horsepower on tap has been installed, so while a purely stock Star Chief isn't slow this one will scoot something furious. Keep in mind the most powerful engine Pontiac offered for this car was a 347ci V8 with 317-hp. An R-700 transmission has been installed to handle all that power. This car has been tubbed and is running a 9-inch Ford rear end.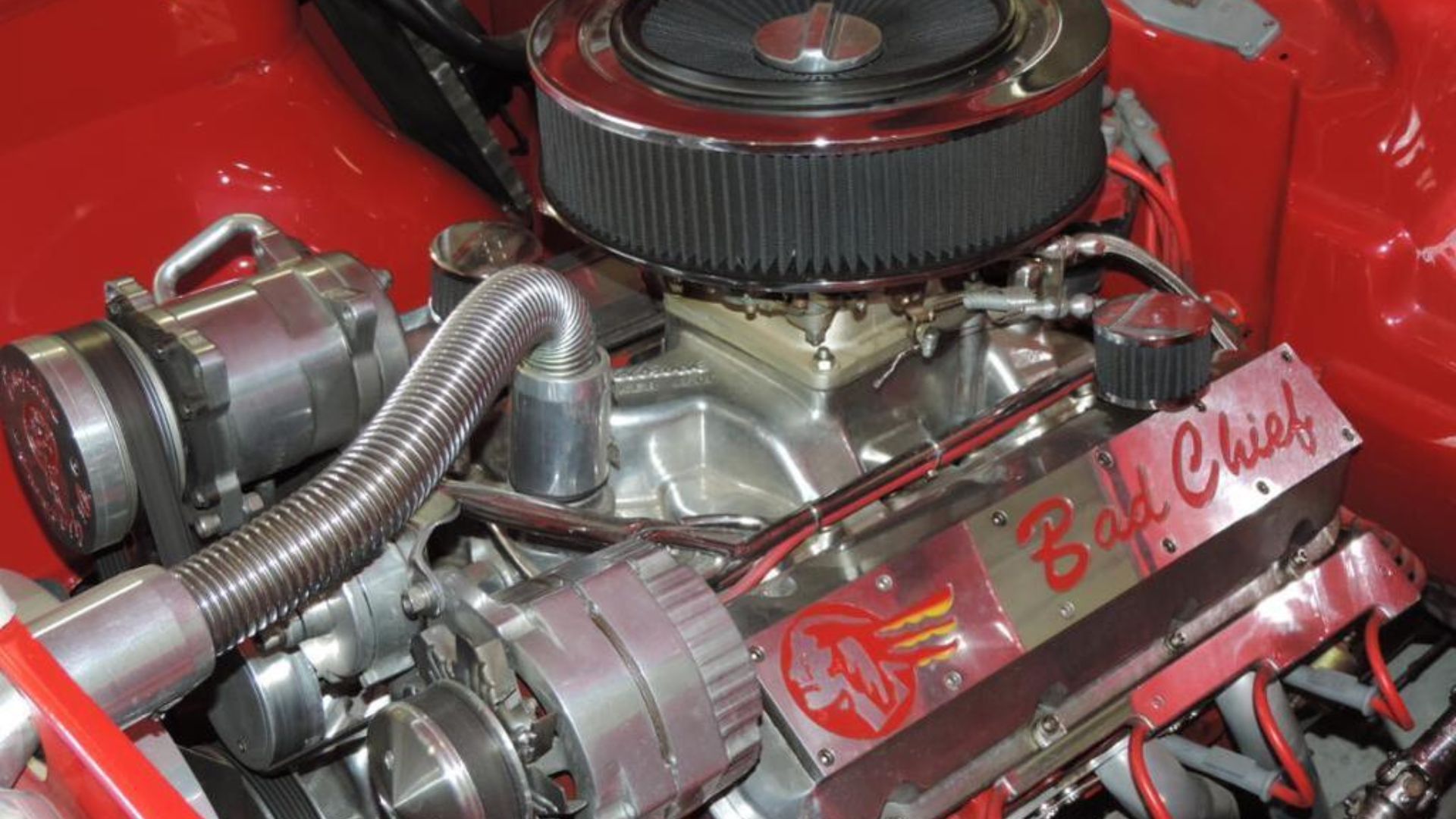 While the interior has retained a lot of its retro charm, there are some updates installed. The biggest one is a 1000-watt sound system, enabling you to jam out in modern ways to your favorite tunes while cruising in this Pontiac.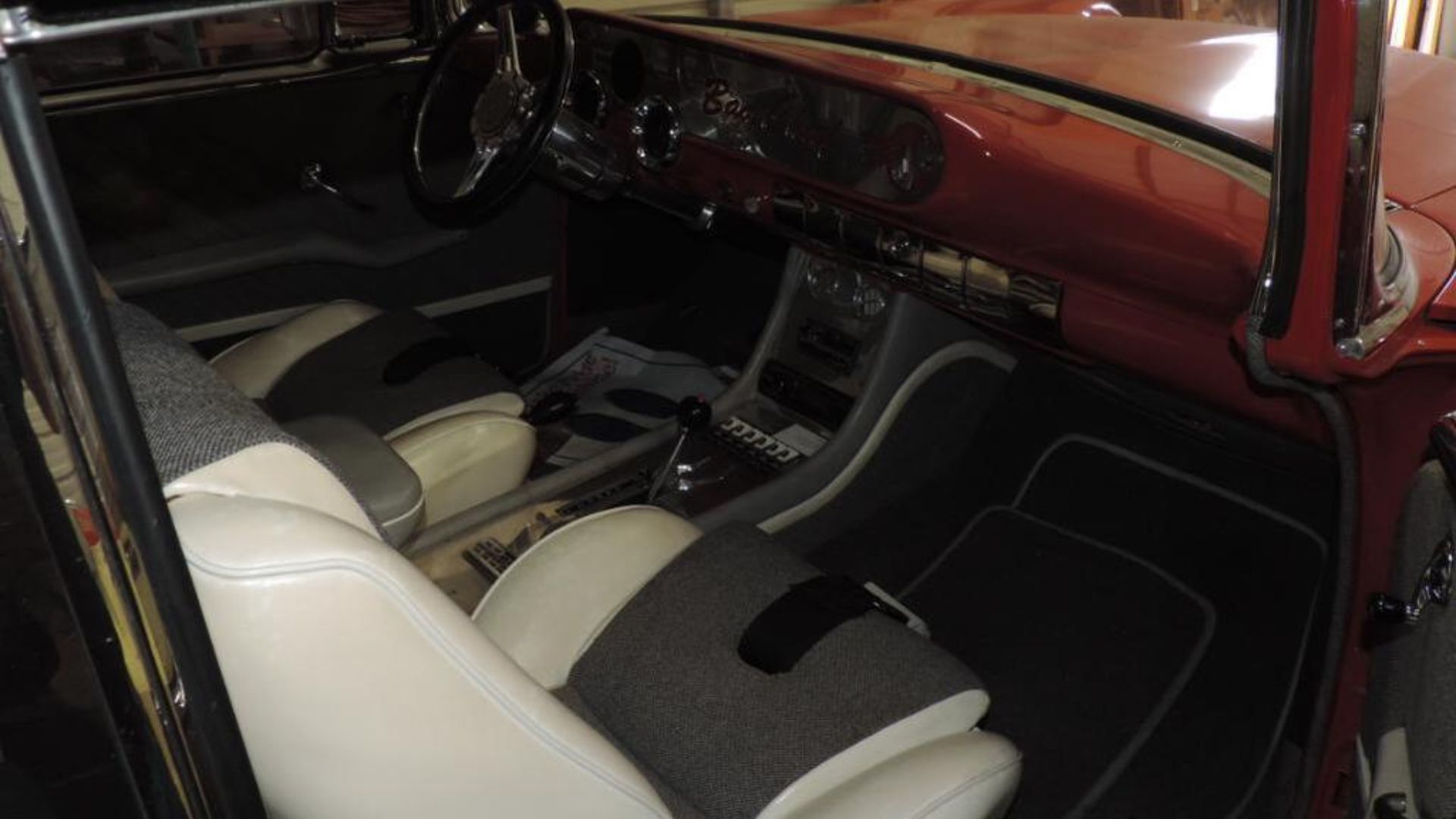 Considered highly collectible today, these Pontiac Star Chiefs have a loyal following and have seen good value appreciation recently.
This 1957 Pontiac Star Chief is part of the Sam's Auto – A Lifetime Collection. That means this car and many others which were owned by Sam Menkin in Cheyenne, Wyoming are now available to the public through Proxibid. Don't hesitate to check out this Pontiac and the other rides being auctioned before your opportunity to place a bid slips away.