Apparently it's not just Teslas and Chevy Bolts that do this…
---
A dramatic scene unfolded in Washington, D.C. recently that had nothing to do with screeching Congressmen or protestors, we think. At about 7:35 pm on December 7, a Chevy Camaro parked in front of One Washington Circle Hotel mysteriously caught fire. By the time fire crews responded to the blaze, the Camaro was engulfed and two other cars were also catching fire.
Learn how the discovery of a Ford Pinto might help solve a cold case here.
A video was posted of the blaze, which we've embedded with this article. One shows several flareups sending fireballs shooting out from the Camaro. It's a good thing there was no nitrous oxide onboard since everyone knows from watching the first Fast and Furious that will result in an explosion so fierce, the car will be sent 10 feet up in the air. If there are any independent social media fact checkers reading this, that was a joke.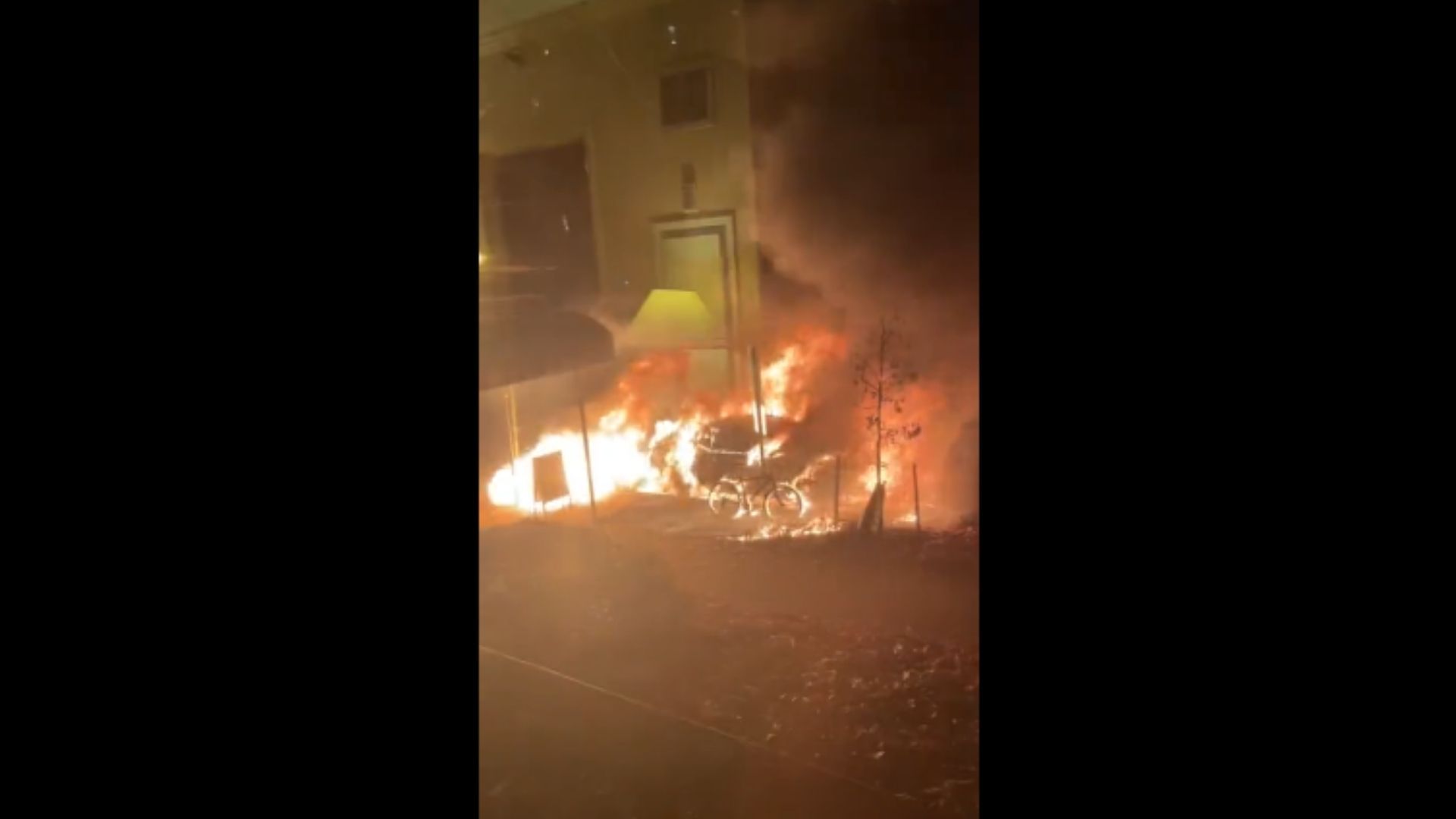 One report stated the scene after the fire was put out smelled of gasoline. That doesn't necessarily mean the fire began with a faulty fuel system, since the fire could have resulted in ruptured lines, etc., but that's certainly a possibility. Or someone could have doused the Camaro with gasoline, then thrown a match on it.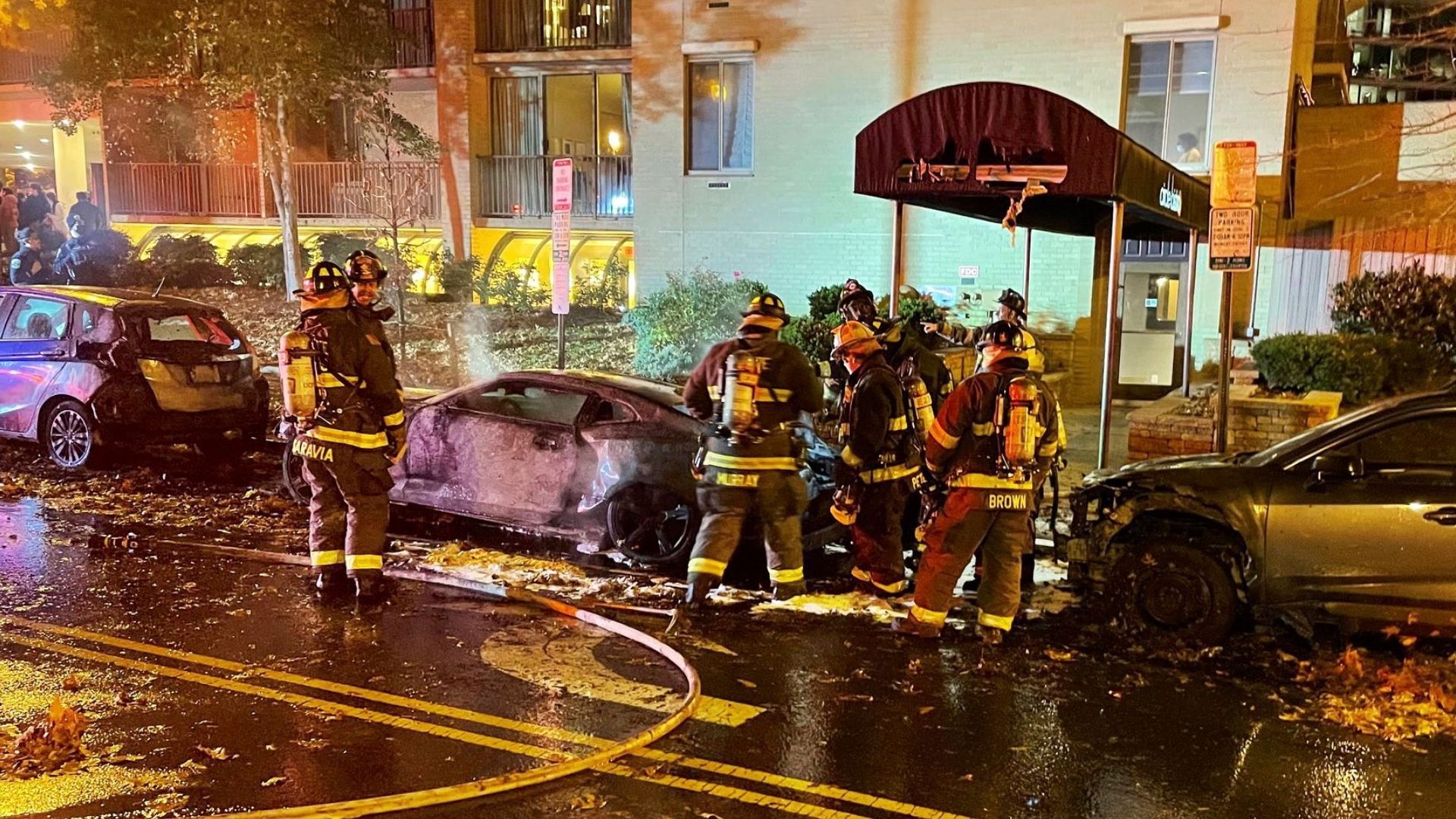 DC Fires and EMS reminded people on Twitter to not park on large piles of dry leaves since a catalytic converter can spark a fire. So that's another possible explanation of how this blaze started.
One report noted about 5 hours later fire crews responded to a fire involving 2 sedans. That was at 15th and D Streets SE in the Hill East neighborhood. Were the fires somehow connected, indicating possible arson? There's no evidence released by authorities or disclosed by witnesses to local media, so it seems doubtful. But it is possible those piles of leaves are bigger hazards than you might have suspected.
Metropolitan Police Department said there's no investigation of either fire.
Check out the videos of both car fires for yourself (warning: language).
Sources: WUSA9, The GW Hatchet
Images via Twitter and Rumble