The college junior has been missing for 45 years.
---
Whether it's experienced through an episode of a famous American crime drama, seen in the newspapers, or witnessed, long-running cases involving possible homicide or disappearances can be highly suspenseful. But, unfortunately, as often as we may see it on TV or at the movies, these cases are typically sporadic and result in less than favorable results for all parties involved. To put it simply, you may end up with an issue that goes on for decades or sometimes centuries unsolved with no closure for victims' families. This particular case is an excellent example of that struggle to do what is right before it is too late, as the owner of this vehicle has been missing for over 45 years.
Having been pulled from its watery grave in an Alabama creek, this Ford Pinto was once owned by a young college student named Kyle Clinkscales. During a 45 mile trip home from his school in Lagrange, GA, he mysteriously disappeared in 1976 and has yet to be found to this day. Or has he? Recently, investigators uncovered the disheveled vehicle abandoned about one mile from County Road 388. This is a very peculiar case involving a missing person from over 45 years ago, and the investigators had assumed that they had already covered all possible options.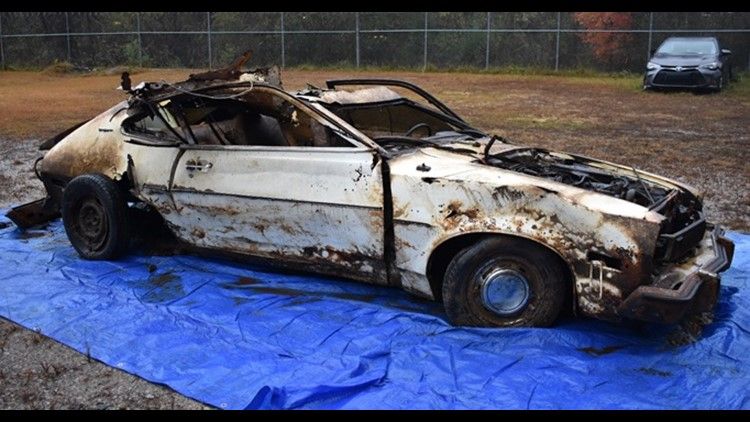 However, the most intriguing part of this story is not the odd location of the discovery nor the lengthy period that it took to recover it. Instead, what was found inside the vehicle gives hope to the Georgia Bureau of Investigation. Not only was the wallet and ID of Clinkscale found in the car, a set of bones that are believed to be of human origin were also uncovered along with the items mentioned above. Even though this may mean that Clinkscale is dead and has been for many years, the police say that it is a bit of a relief to find his remains as it helps to bring closure to the investigative team. Unfortunately, the parents of this young man are both deceased, with his mother dying in 2021 and his father in 2007. This discovery is a breakthrough for the case as it may bring the 45-year-old investigation to a close at last.