This fiery red Trans Am is a raunchy racer with a passion for speed.
---
We all know the Burt Reynolds Trans Am from the Smokey And The Bandit movie from the late 1970s. However, there was another second-generation Firebird whose striking appearance stunned the audience everywhere. That vehicle was from a film called Hooper, a tribute to stuntmen and women around the time with a heavy focus on wild automotive antics. Instead of a sleek black Trans Am, this film featured a bright and boastful Firebird with a red paint job and a massive jet afterburner sticking out of the back bumper.
Check out the Trans Am stolen in Michigan here.
Nowadays, the car has all but faded in the minds of most moviegoers as the Smokey, And The Bandit took precedence over the Hooper model. As such, it's hard to say where some of the vehicles used in the movie are, but recently it was rediscovered by one fun-loving enthusiast who remembers the tale quite well. Apparently having spent most of its life in storage after the film, this bright red Trans Am has been well-kept and preserved in excellent condition over 45 years later. Instead of featuring a 1977 and modified 1976 model as in Smokey And The Bandit, this car was built in 1978, which means it likely looked just like it does now from the factory, minus all of the movie modifications.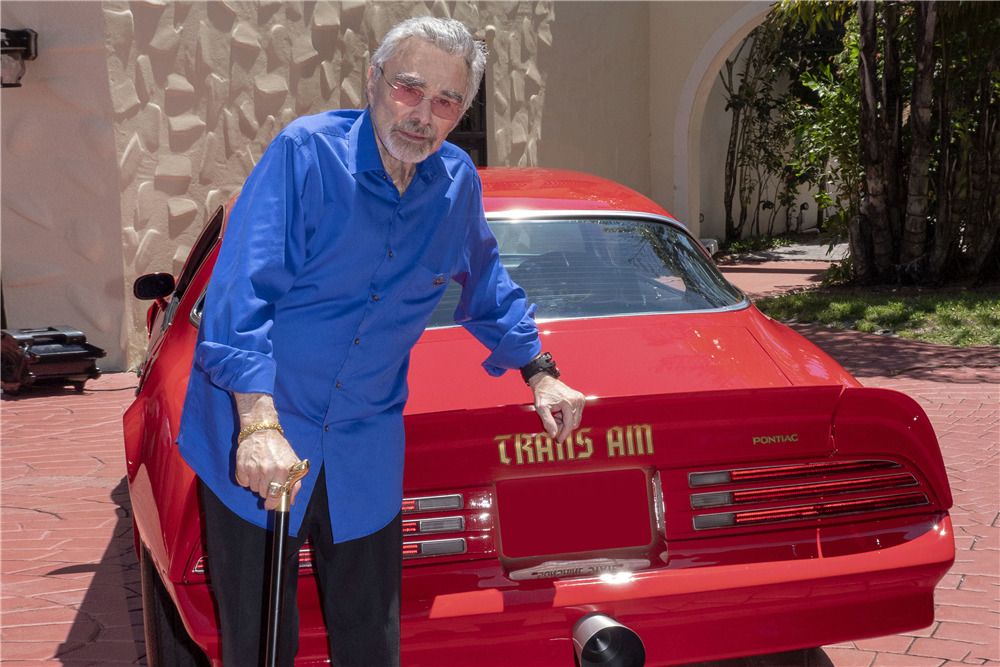 This is a fantastic feature because some cars in the aforementioned cross-country car chase franchise had to have their front bumpers swapped due to budgetary concerns. You'll also notice a plethora of upgrades done in preparation for Hooper, which proved helpful in cementing the car as an icon to those who enjoy the film. Finally, on the dash, a clear signature can be seen written by the legendary Burt Reynolds, making the car a big deal to fans of the Actor. Additionally, this vehicle sits next to a stunning Hudson Hornet, synonymous with speed back in its day, along with some other classic cars with a claim to fame. Overall, this is an excellent piece of filmmaking and automotive history, and we are glad to see it preserved and maintained for enthusiasts.