These were two of the hottest muscle cars available back in 1970. Let's settle the score once and for all: which is fastest?
---
If you were to write up a top ten list of the best muscle cars of the original era – between 1964 and 1974 – you had better make sure these two are on that list. The 1970 Plymouth Hemi 'Cuda and the 1971 Buick GS 455 are two of the most potent machines of that era, hands down.
This video by Cars and Zebras on YouTube shows the two muscle machines of a bygone era squaring off against each other in the modern age. Both cars are stock, but obviously restored.
While the '71 Buck GS 455 isn't the legendary Stage 1 model, its engine has been rebuilt to exacting standards and it is running as well or better than a factory Stage 1 car would have back in 1971.
The rules of F.A.S.T. Factory Stock drag racing prohibit almost all deviations from stock. However, the engines car be rebuilt to much better standards than the factory used back in the day.
In 1970, Plymouth rated the 426 Hemi 'Cuda at an earth-shattering 425 horsepower and 490 lb/ft of torque. It's one of the fastest machines of the muscle car era, and magazines of the era were able to get deep into the 13s despite difficulty in obtaining traction.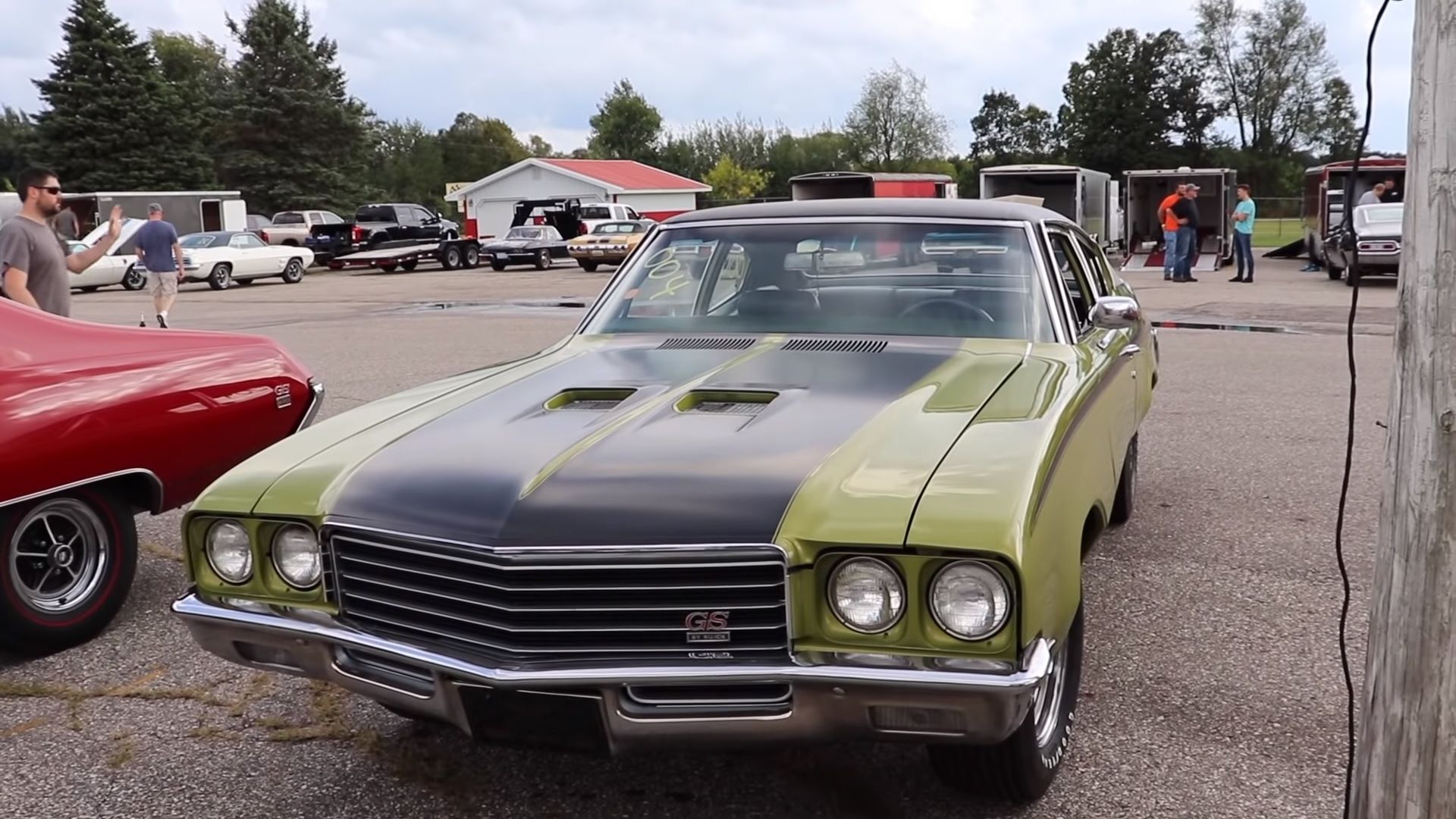 Few cars were this quick, but one was even faster: the Buick GS Stage 1. Few folks expected a Buick to be that fast, especially rated at just 315 horsepower. However, torque tells the real story. We're talking 450 lb/ft here – that's certainly nothing to sneeze at.
The Buick accomplished this with a downright pedestrian 8.5:1 compression ratio. Pure Stock rules allow for a bump in compression, which would put this Buick very close to the Hemi 'Cuda numbers-wise.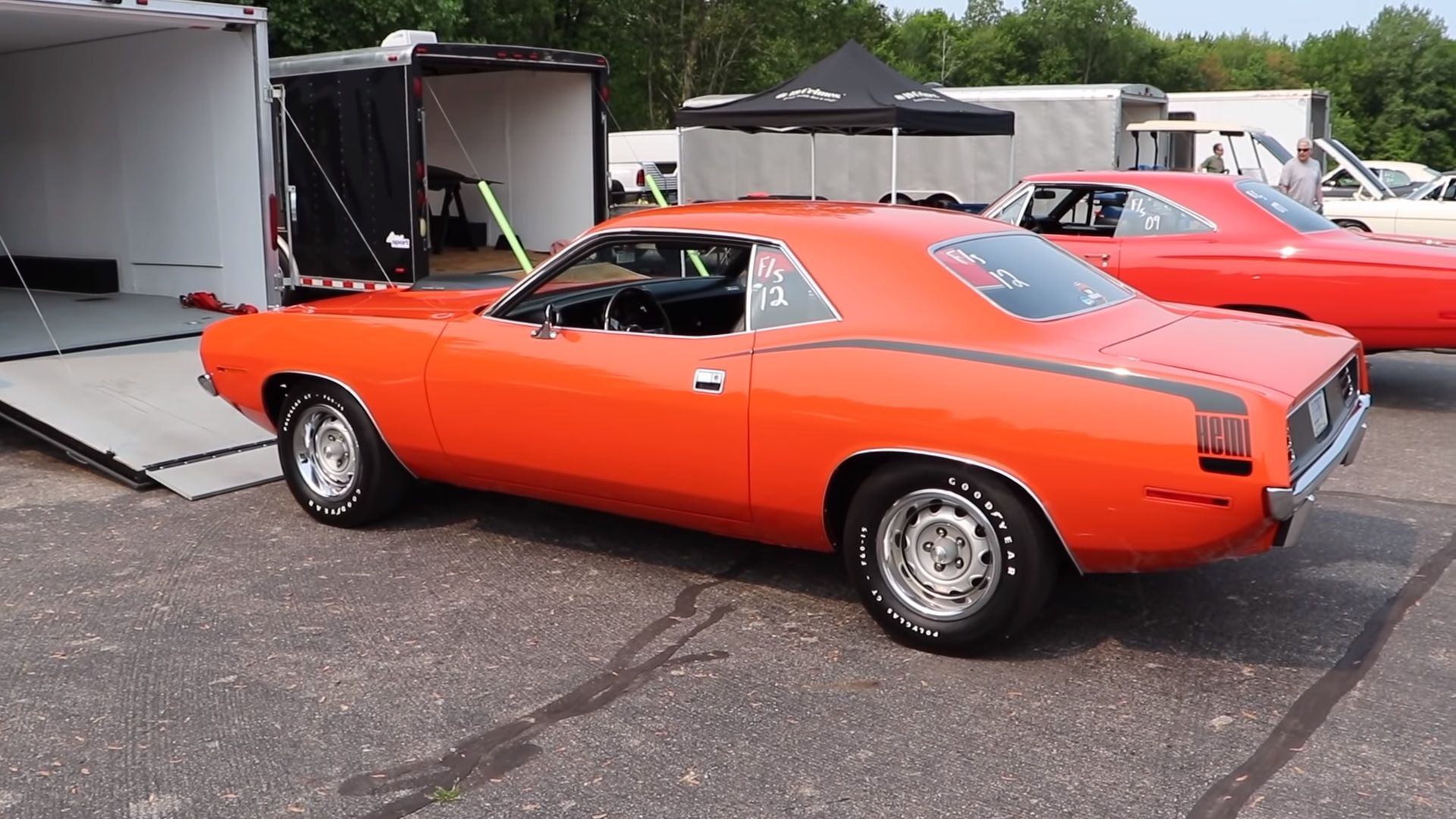 So what happens on the track? The 'Cuda gets its nose out right at the start, and while the Buick never lets go, it never catches up, either. They're a car length of each other the whole way down the track.
The 'Cuda runs an amazing 12.39, with the Buick a full four tenths of a second behind at 12.89. Those are some impressive times any way you look at it.