Yep, it's got a 440 Six Pack.
---
The 1969 Plymouth Road Runner will forever go down as a Mopar legend. Yes, the cartoon decals and Warner Brothers-inspired horn are great, but the real reason is the muscle car achieved the honor of being Motor Trend's Car of the Year when it debuted. This was when the horsepower wars were in full swing and everyone had American muscle fever, so that's a huge accomplishment. What better way to celebrate that than by snagging this 1969 Plymouth Road Runner with the 440 Six Pack, the ultimate version of the car.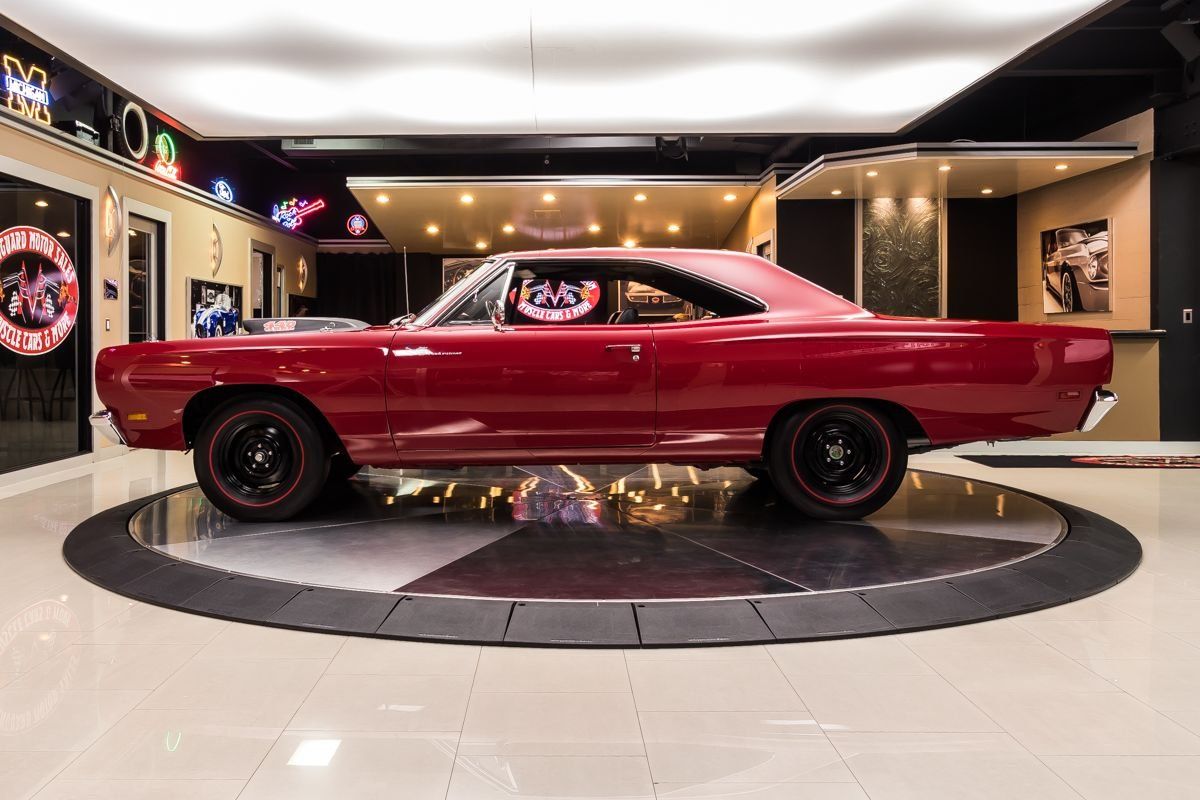 This particular car is absolutely drop-dead gorgeous, thanks to luscious red paint that has real depth and shine to it. You're forgiven for wanting to stare at it for long periods of time, because other people will as well once you take it to a show. Just imagine the stir this Plymouth would cause!
Keeping things looking proper is a matte black hood with pins, black painted wheels, and red line tires. These Plymouth Road Runners didn't have a lot of chrome on them, an aesthetic this one sticks to, but the chrome that is there has a mirror finish you could use to part your hair.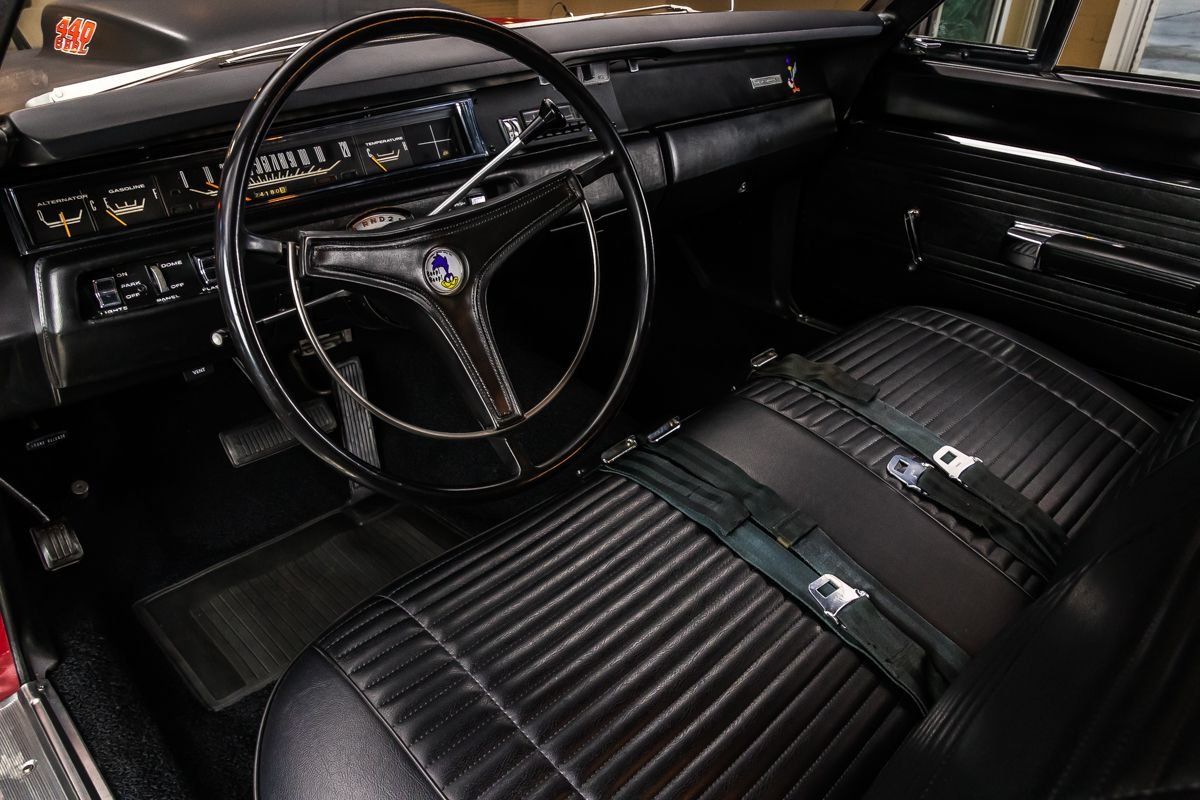 That same kind of immaculate care has been applied to the black interior. Factory gauges and controls, plus that iconic steering wheel with the Road Runner featured on the hub combine to create a decidedly authentic experience. Black upholstery on the seats and door panels feature all the details you remember, transporting anyone who climbs inside back to the late 1960s when muscle cars ruled the roads.
Being a true show car, you'll find everything under the hood literally shining. The entire engine compartment has been painted to match the body, while the air cleaner cover, engine block, and valve covers all wear a striking coat of orange. Even the hoses have a deep rich sheen to them. Eating off these surfaces is tempting, but it's still probably not a good idea.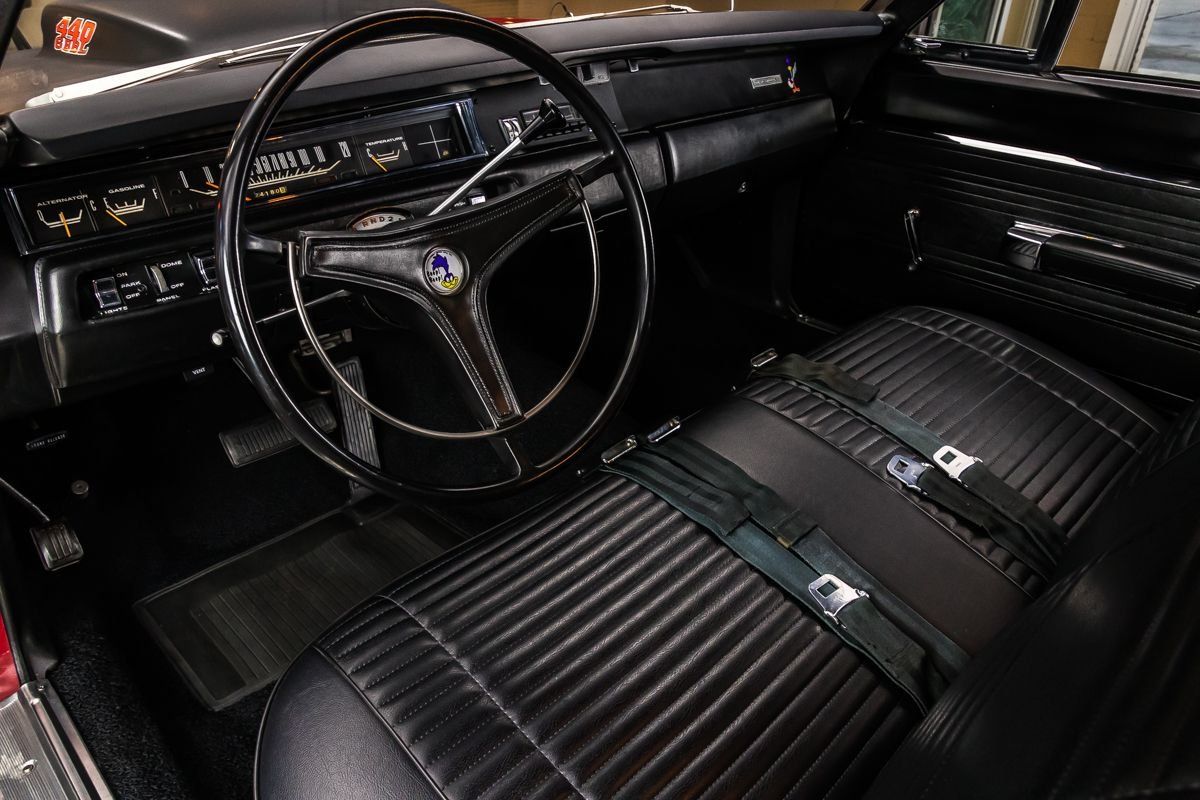 There's much to love about this Plymouth Road Runner, and surely many other people are admiring it at the moment. If you want to ask the seller questions or get more information, get in touch with Vanguard Motor Sales.
More Mopar, More Power