They call it the "chicken coupe."
---
Call it the ultimate barn find car from the land Down Under, a 1973 Ford Falcon XA GT RPO 83 which was abandoned in a chicken coop auctioned for $300,909 recently. Having sat unused and uncared for in rural Queensland for 32 years, the Ford has all the coveted barn dust one could possibly want, as well as quite a few beverage cans surrounding it before it flew the coop. The Ford wasn't even cleaned up before being posted on Aussie auction site GraysOnline.com, meaning the buyer gets the privilege of cleaning it in addition to paying top dollar.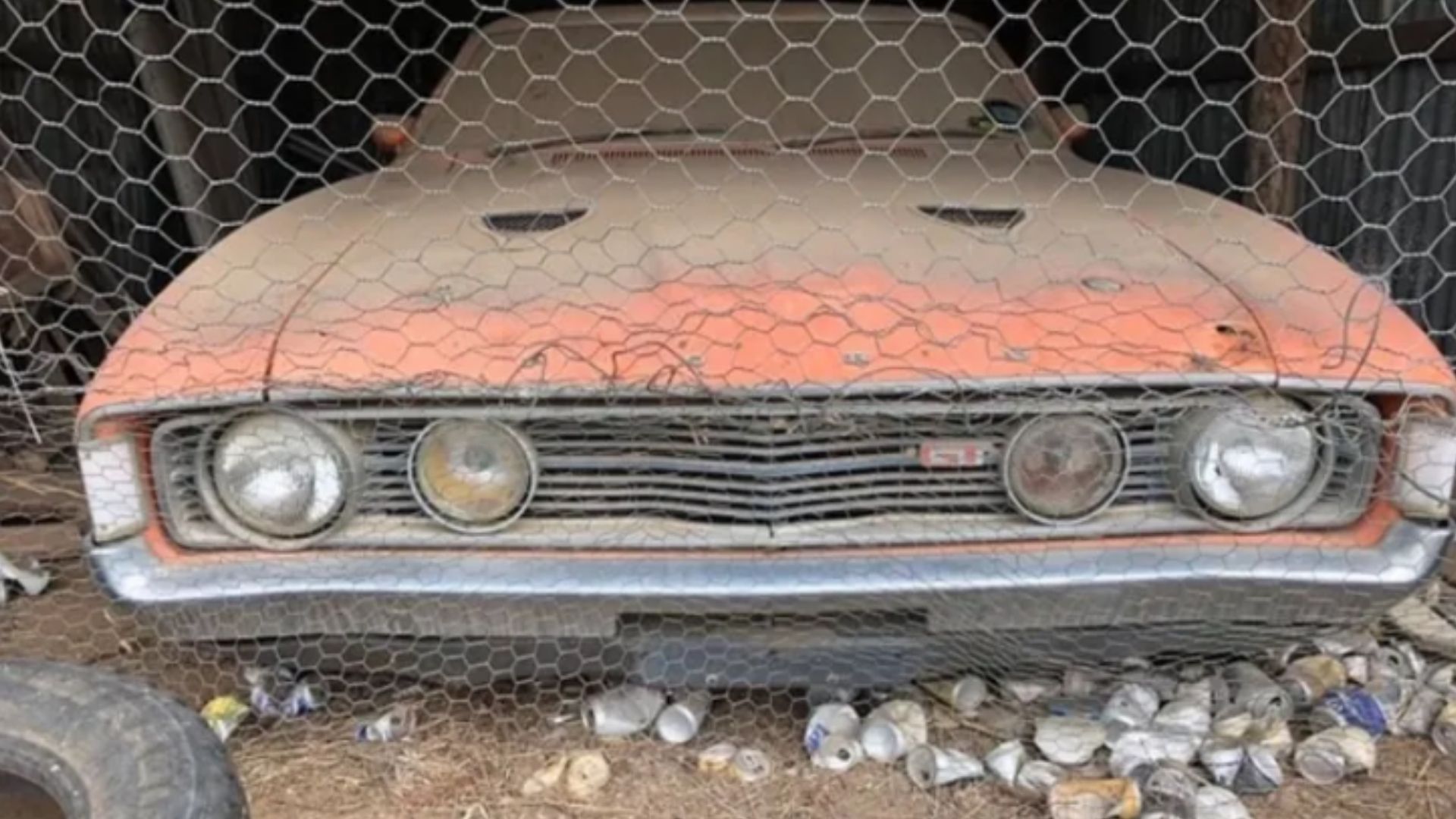 For those not familiar with the 1973 Ford Falcon XA GT RPO 83, it comes with a 5.8-liter V8 and a manual four-speed transmission. Even though you can't really tell, this car is orange with a white leather interior. The odometer reads just 46,386 kilometers or just under 29,000 miles.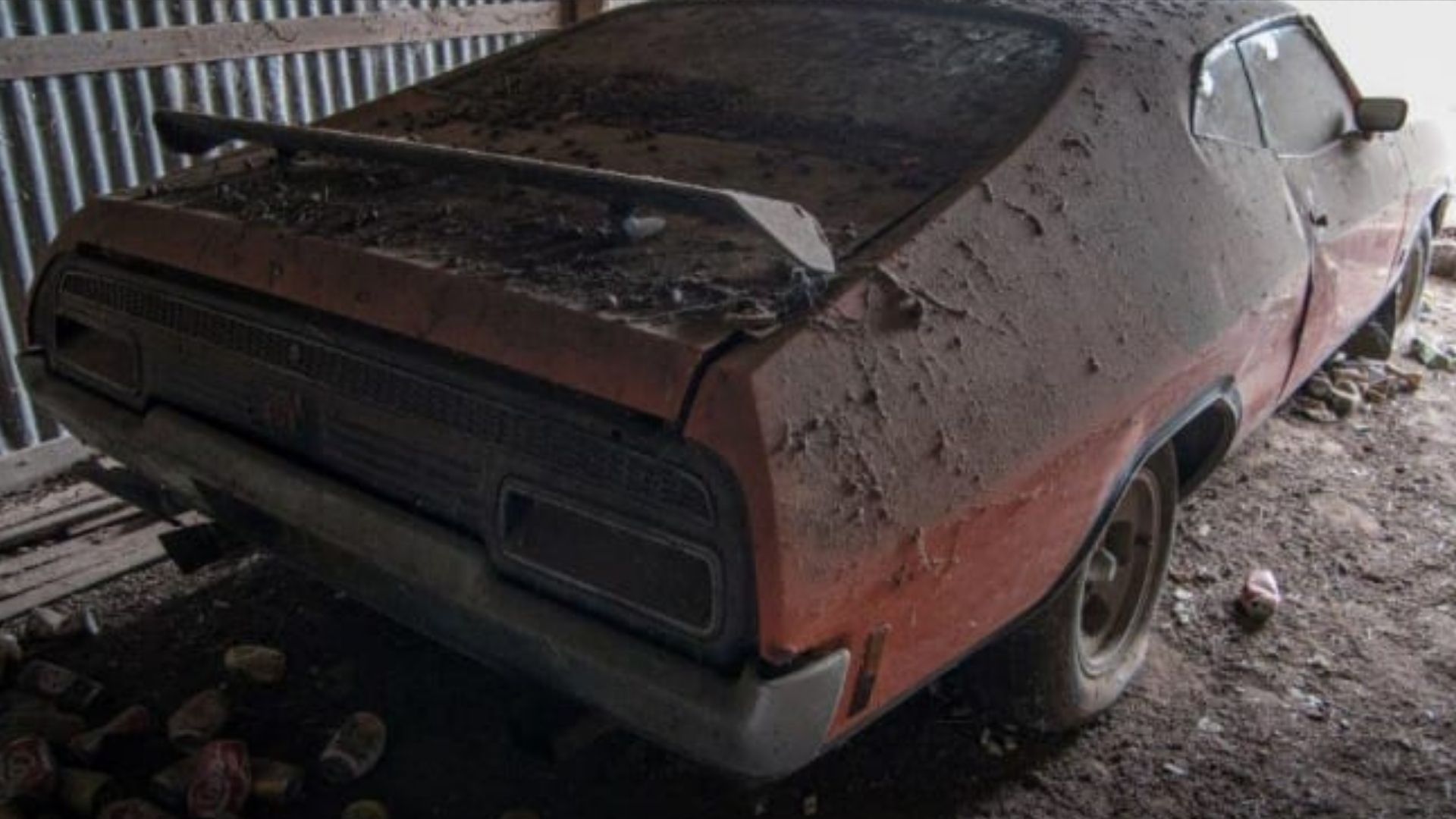 It didn't take long for bidding to get furious for this Falcon. Within the first 10 minutes the high bid hit $160,000 and $250,000 within 12 hours of going live. The following day the high bid hit $300,000 where the price held steady for about three days until a final rally.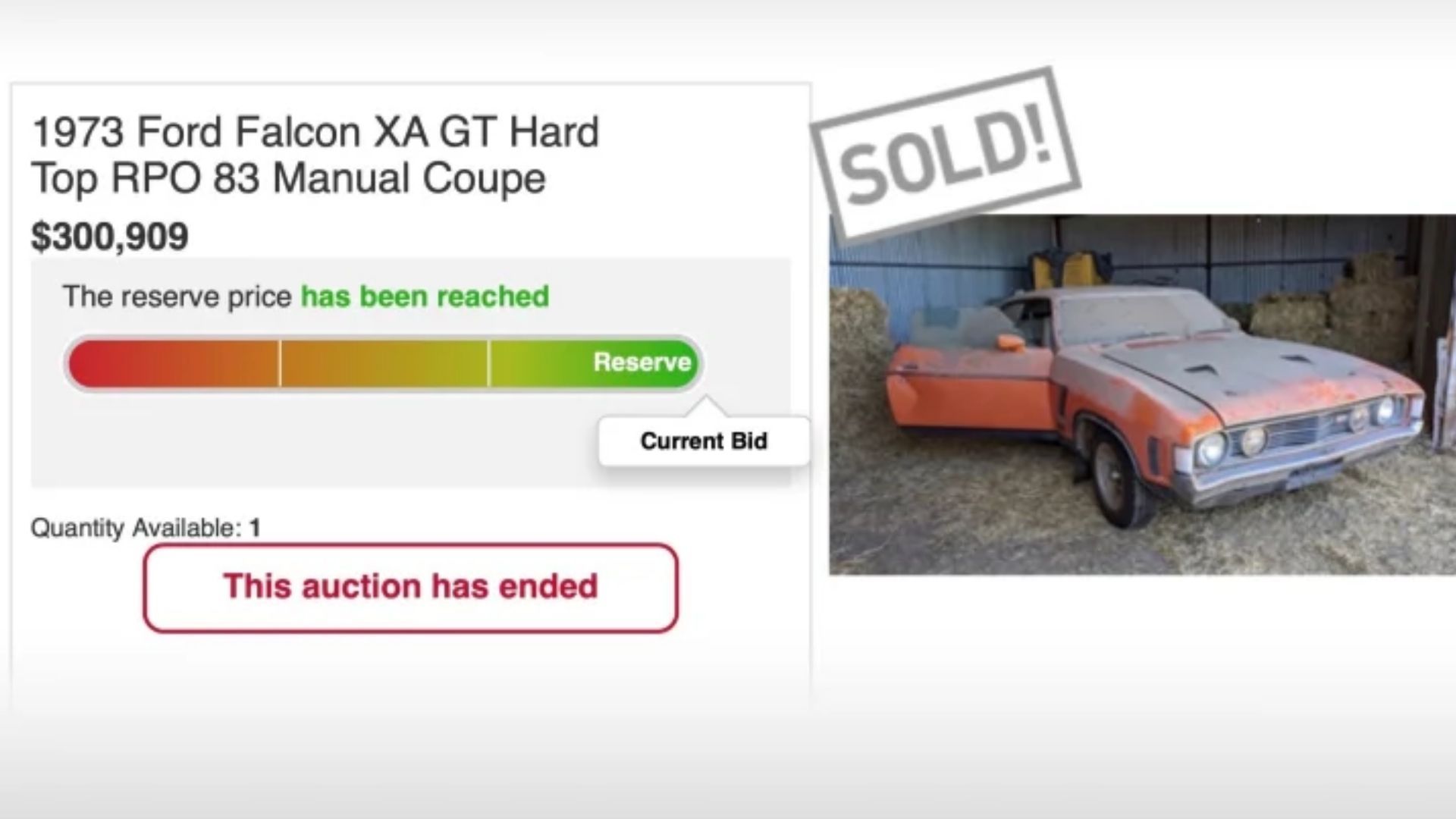 At the very end, bidding was fierce among four bidders, causing the site to extend the bidding window for an additional 40 minutes. That practice follows the auction site's rules that rival bidders have up to 10 minutes to respond to a new offer, so each of those individuals put in their final bids before one pushed it beyond the comfort level of the other three. The winning bidder has remained anonymous but is from South Australia.
Industry experts had estimated this Ford would easily auction for over $150,000 while GraysOnline.com estimated it might hit $200,000. To say the final amount well exceeded expectations is obvious.
What truly makes this scenario wild is if the winning bidder wants to fully restore the car, they're looking at spending even more cash. Experts believe it will require about $100,000 to get the ride back in factory condition.
You can see the original listing here.