This thing destroys tires and the quarter mile…
---
We're big fans of American muscle cars, sports cars, exotics, etc. and while something like a 1970 JaguarXJ6 certainly has its charm, there's nothing performance-wise to really get our hearts racing. Well, that's the case with all except one, because this XJ6 could commit murder on the drag strip. YouTube channel AutotopiaLA recently profiled it, showing that taking an unusual approach to performance builds can pay off big.
Check out a murderous Dodge Charger on the drag strip here.
The owner decided to go big with this Jag, dropping a Dart 540ci big block V8 under the hood. There are custom heads and a custom cam, plus a 4-speed automatic transmission. That's impressive, but he wasn't finished, building the powerplant to push 1,000-horsepower with the help of nitrous oxide. Even more impressive, it runs on 91 octane fuel, so the guy can fill up at any station.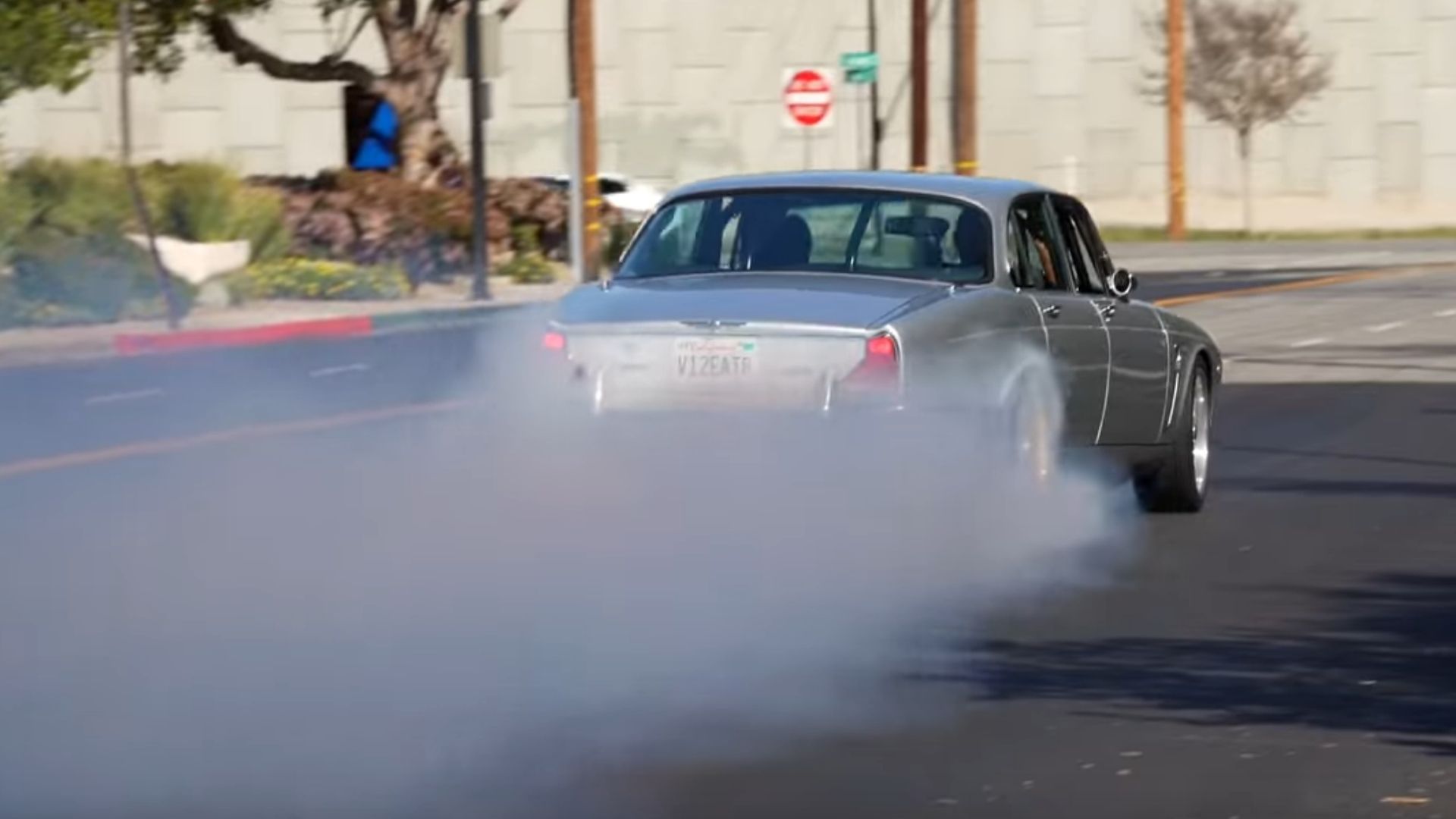 As the old saying goes, the proof is in the pudding and this Jaguar sure makes a good pudding. Rather, the owner says its best quarter mile is 9.85 at 140 mph, which isn't too shabby for a luxury sedan.
What's more, this car was built to handle well and run reliably. To aid with this, the front end was donated by a first-gen Camaro, while in the rear is a 9-inch Positraction, plus there's a TCI suspension.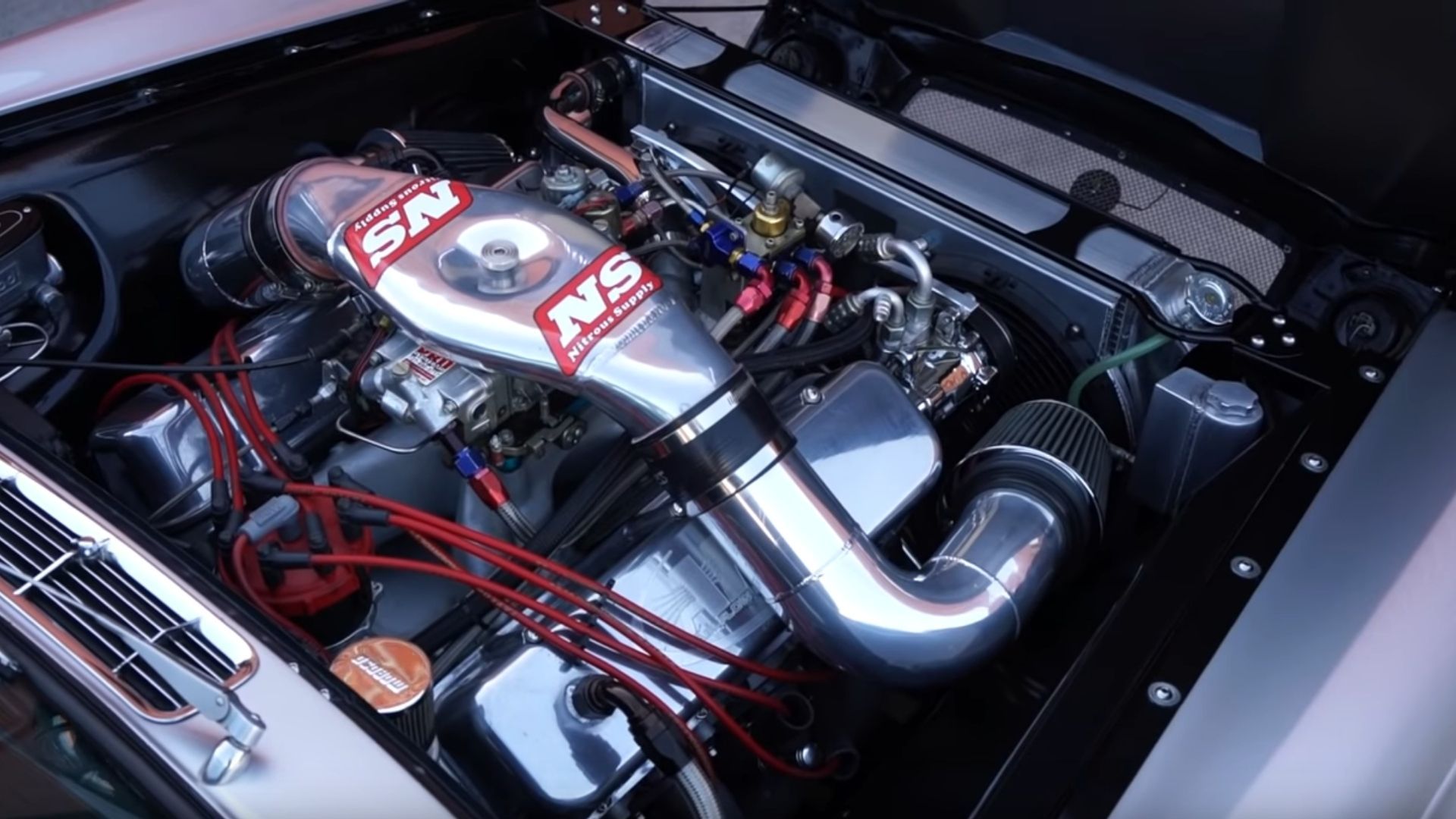 This isn't a sleeper car, since there are many aesthetic hints of something serious going on with this classic Jaguar. The hood is stock but obviously modified, the center bump shaped on an English wheel before it was welded in place.
Instead of a stripped-down interior, this build has a more luxurious cabin, which is appropriate for an English luxury car. Leather seats, a custom dash, Billet Specialties steering wheel, digital gauges, etc. all come together for a really nice look. This is the kind of drag car you could take on a road trip, although that might lead to a few tickets.
You really need to see this Jag XJ6 in action, so check out the video.