The show must go on, even in 2020…
---
While the SEMA Show in Las Vegas has been called off for 2020 thanks to COVID-19 concerns, not everything is over. After all, there's the SEMA 360 virtual event to help give everyone their yearly fix. Also, the Builder Challenge is back and features a broad array of vehicles. However, a 1969 Dodge Charger restomod build really caught our eye and not just because we're a sucker for a classic American muscle car.
Built by Tony Arme of American Legends, this ride looks amazing at first glance. Most people would just guess it's been given a high-end restoration since the paint, trim, and even the emblems all look up to factory spec. That's great because trying to improve on the looks of the '69 Charger is difficult to do. Also, the customer paying for this build wanted it to look original, a call we absolutely endorse.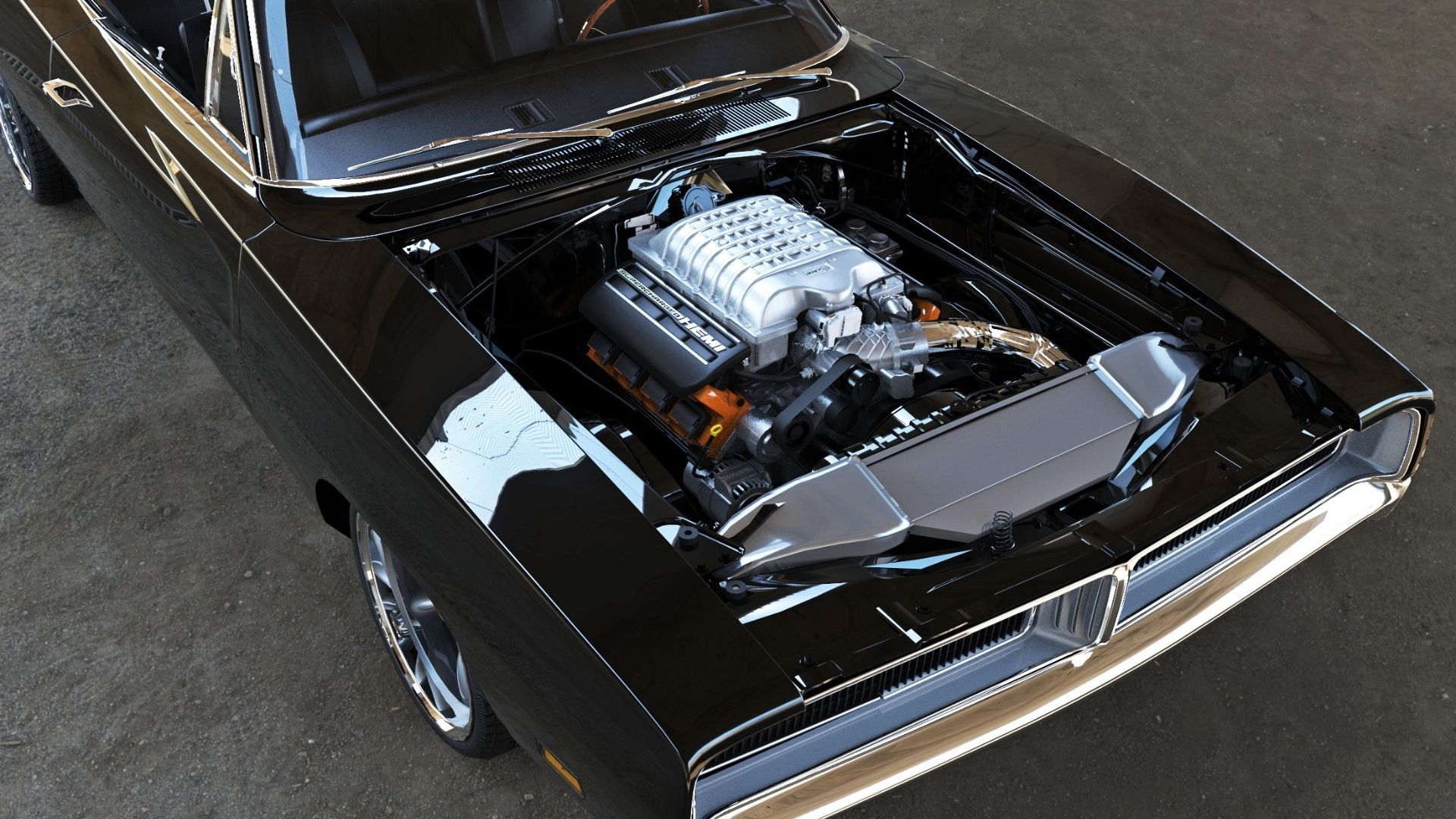 However, once you open the doors it becomes obvious not everything was kept looking original. The interior is loaded with modern tech, including Bluetooth. You can't see them, but the additional sound deadeners installed in the cabin make the muscle car more comfortable while cruising down the highway so you might even have a conversation or enjoy your music without having to blast it (but you'll still blast it).
Where this build really shines is the Hellcat V8 tuned for 850-horsepower. A rebuilt chassis with upgraded brakes helps to keep all that additional power in check. Instead of being too wild, this muscle car was built to be driven on public roads.
Arme says American Legends focuses on making each build unique. "We could do a dozen '69 Chargers and none of them would be the same." We're definitely fans of how this one turned out.
Through November 6 members of the public will be able to vote for their favorite car in the Builder Challenge by following this link.