This is a wild build…
---
While AMG became infamous for building wolves in sheep's clothing, someone has decided to put a modern spin on that with a 1968 Mercedes 250S W108. Gutting the sedan's factory powertrain, the owner has replaced that with one out of a 2017 Mercedes-AMG C63 S. It's what you might consider the ultimate sleeper, because nobody is going to expect tire-shredding performance from such a buttoned-up classic.
Check out a restomod Mercedes 300SL here.
The owner, who lives in Australia, has been posting photos and videos of this jaw-dropping build on Instagram. You can see from them the W108 can drift like mad, not to mention rip some respectable burnouts.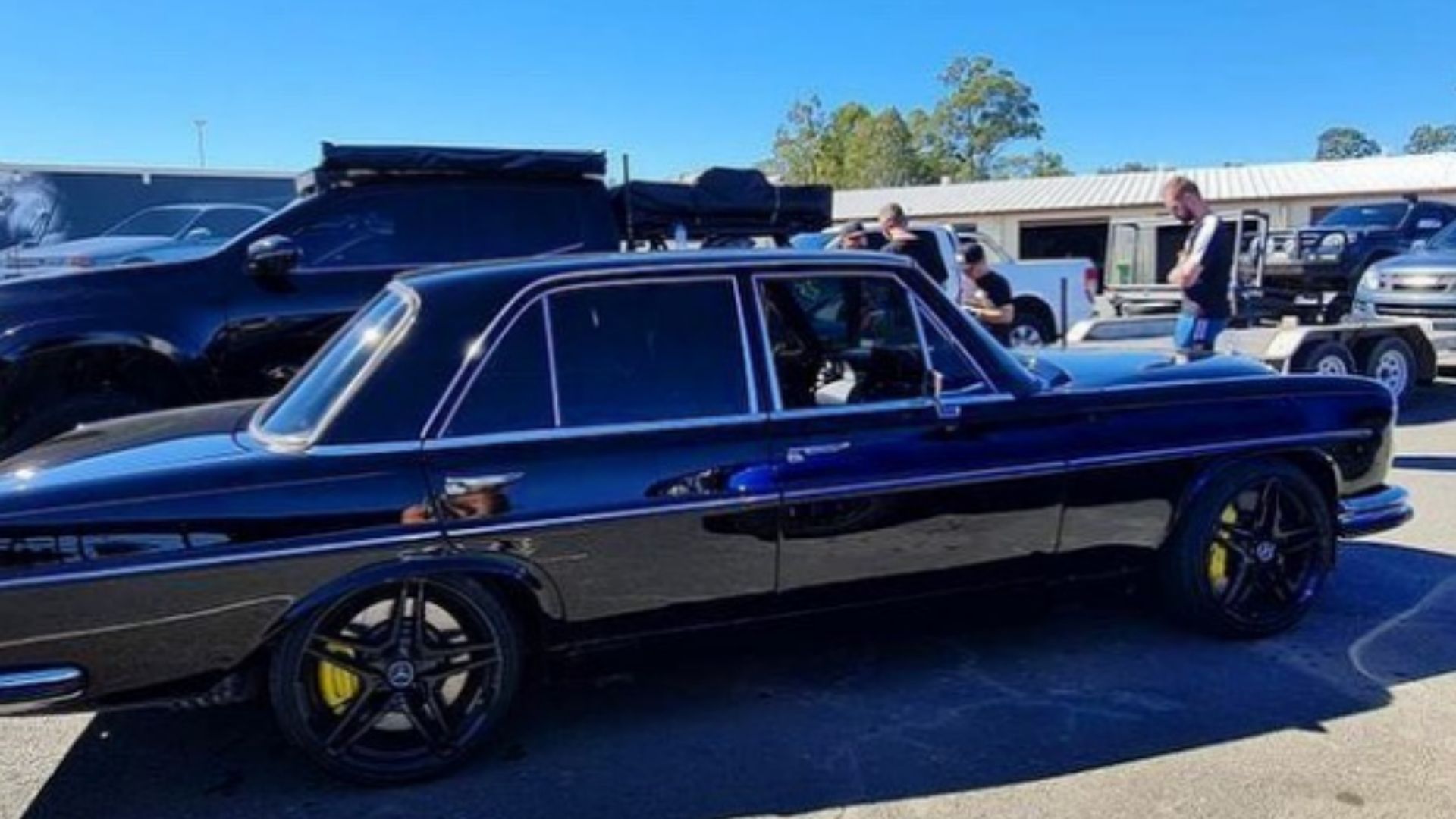 The 4.0-liter twin-turbo V8 with aftermarket downpipes churns out 514-horsepower. That's a huge bump up from the 200-hp made by the factory 4.5-lliter V8.
While Mercedes and AMG are "pushing ahead" and looking to abandon internal combustion engines in favor or electrification in an unspecified timeframe, this guy has continued the spirit of what put AMG on the map. This just shows enthusiasts, not automotive executives sitting in board rooms pouring over charts, are the ones who truly drive exciting innovation in the auto industry.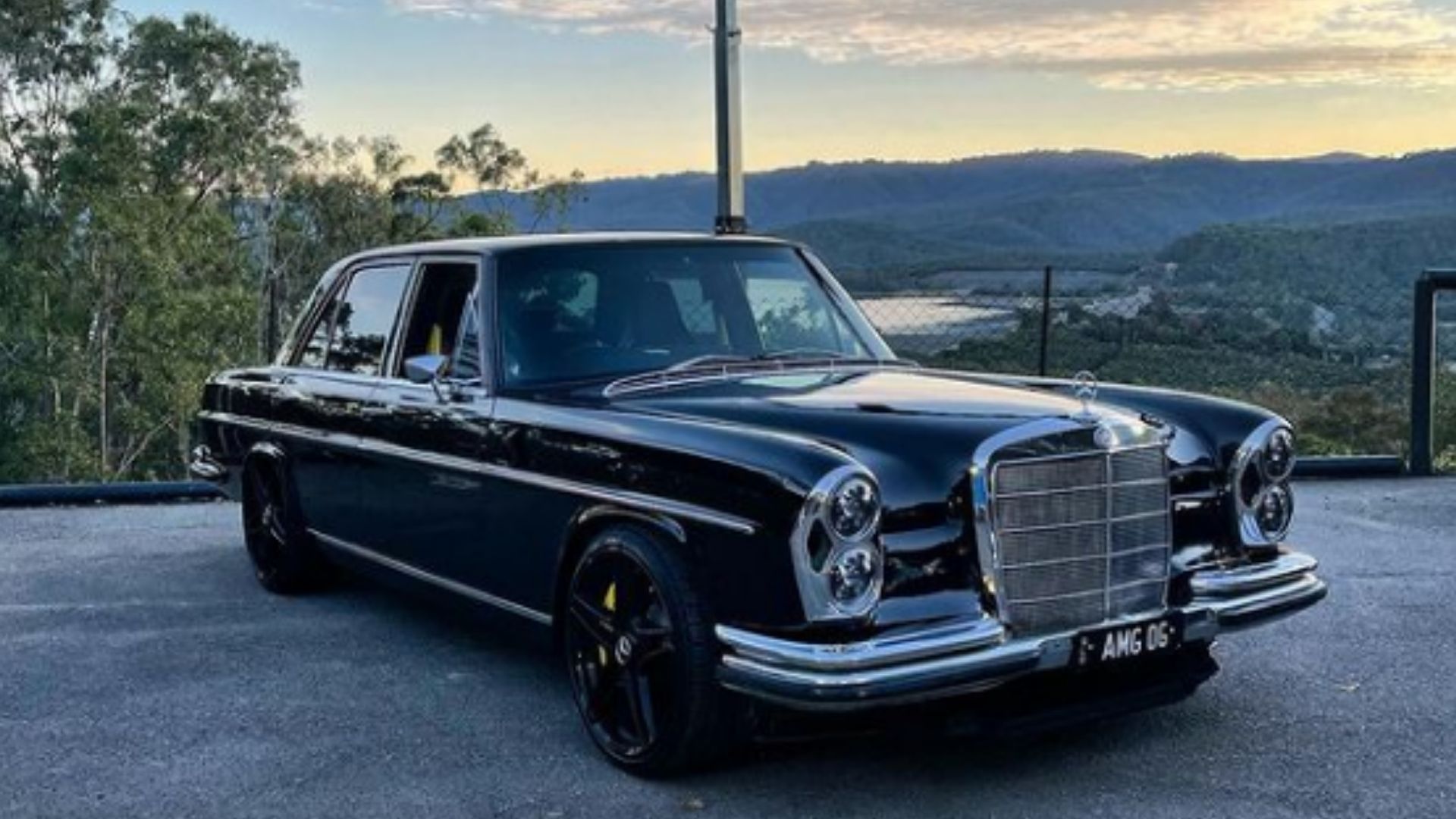 While the exterior looks pretty demure, there are a few giveaways that something odd is going on with this W108. The most obvious are the bright yellow calipers peeking out from behind the black, modern AMG wheels, not to mention the telltale discs to complete the setup. There's also an "S" badge on the trunklid, something you might not even note. That's a hint for anyone observant about what's under the long, stately hood right before the driver drops the hammer and this thing starts roasting rubber.
What's more, this guy has taken the C63 S interior and dropped it into the classic Mercedes W108. That means a modern infotainment touchscreen, Alcantara steering wheel, bucket seats with big bolsters, and all the other modern conveniences you could possibly want.
Check out the Instagram videos to see this monster in action.