This vehicle is about a lot more than just luxury.
---
The Mercedes G-Wagon symbolizes the German and European automotive market of power, status, fame, and wealth. Whether that is because of their incredible build quality, customization options, or brand name recognition is up to the eye of the beholder. The simple truth is that people want these cars, and now you have the opportunity to be one of the special few who can make it happen. This particular vehicle is an example of a car built for a purpose as it takes the JEEP approach of using a removable top to a whole other level. Along with the class and style this car carries on its own, the builders were clearly aiming to make a performance offroader that could handle the heat of heavy use. So how does it hold up to these challenges?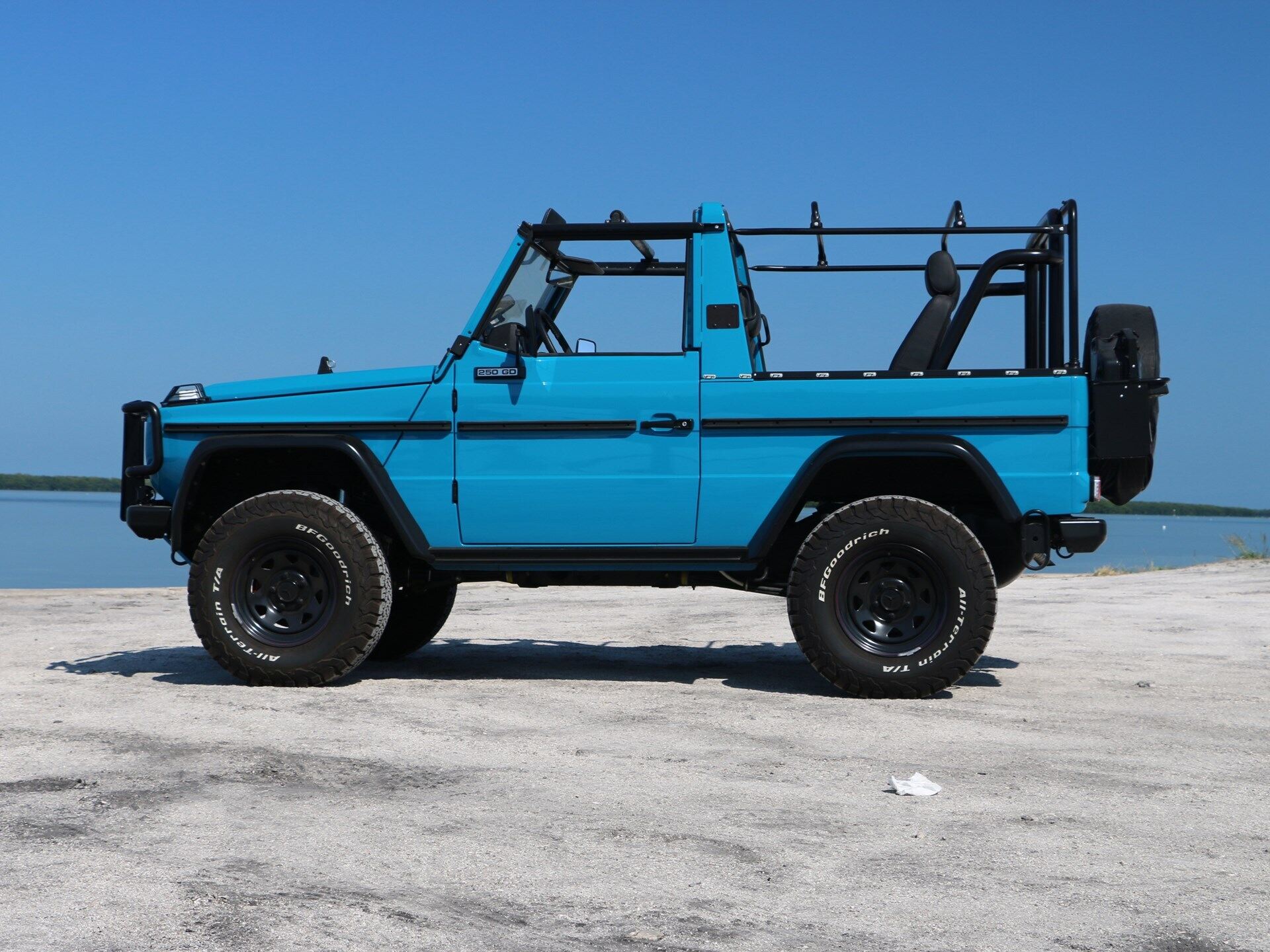 First of all, this vehicle is a 1990 Mercedes-Benz 250 GD "Wolf" which has been resto-modded to fit the SUV's true potential. Like the Ford Bronco, this G-Wagon has two doors and uses a body that looks like it is based on a pickup truck. However, in place of a bed, there are two-bucket seats in the back, making the rear of the vehicle pop when seen from afar. Adding to the fun factor is a set of offroading tires that should be useful on a diverse terrain selection. SUVs like this were originally made for people to flaunt their status and wealth, but now this one has people's attention as it can actually handle itself off-road.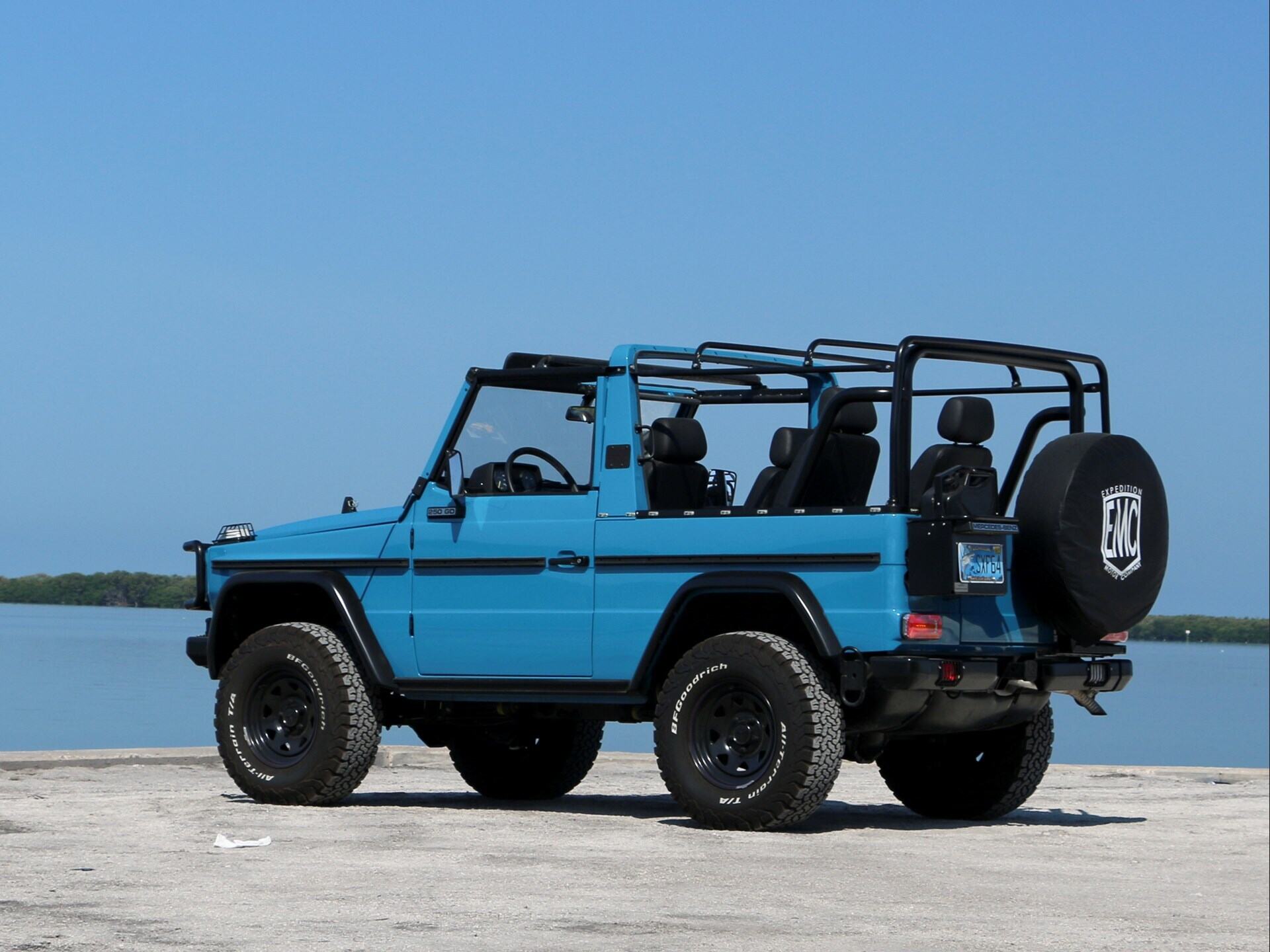 Driving that point home is a 2.5-liter five-cylinder diesel engine with substantial torque and horsepower figures, especially in the lower rpm range. This allows you to haul and venture off-road as the original designers likely intended making for the perfect German SUV. Another benefit of this car's restored status is the increased reliability and excellent condition, which you don't typically see on an older vehicle. With the lifted suspension, big tires, and diesel engine on its side, this vehicle may even give some American trucks a run for their money. SO if you want to get your hands on this special G-Wagon, you had better hurry before someone else steals the opportunity, and the car begins its new life as the best offroader to ever come out of Germany.