This '56 Nomad is just a Ctrl+P away... and you don't even need a color cartridge!
---
As COVID continues to kill car shows from Detroit to Las Vegas, there are still plenty of ways that enthusiasts – young and old – to indulge our passion and creativity from the safety of our living room. Chevrolet Performance's blog, The Block, is mourning the cancellation of the 2020 Tri-Five Nationals by providing a cool 1956 Chevrolet Nomad coloring page for Chevy lovers to download and customize.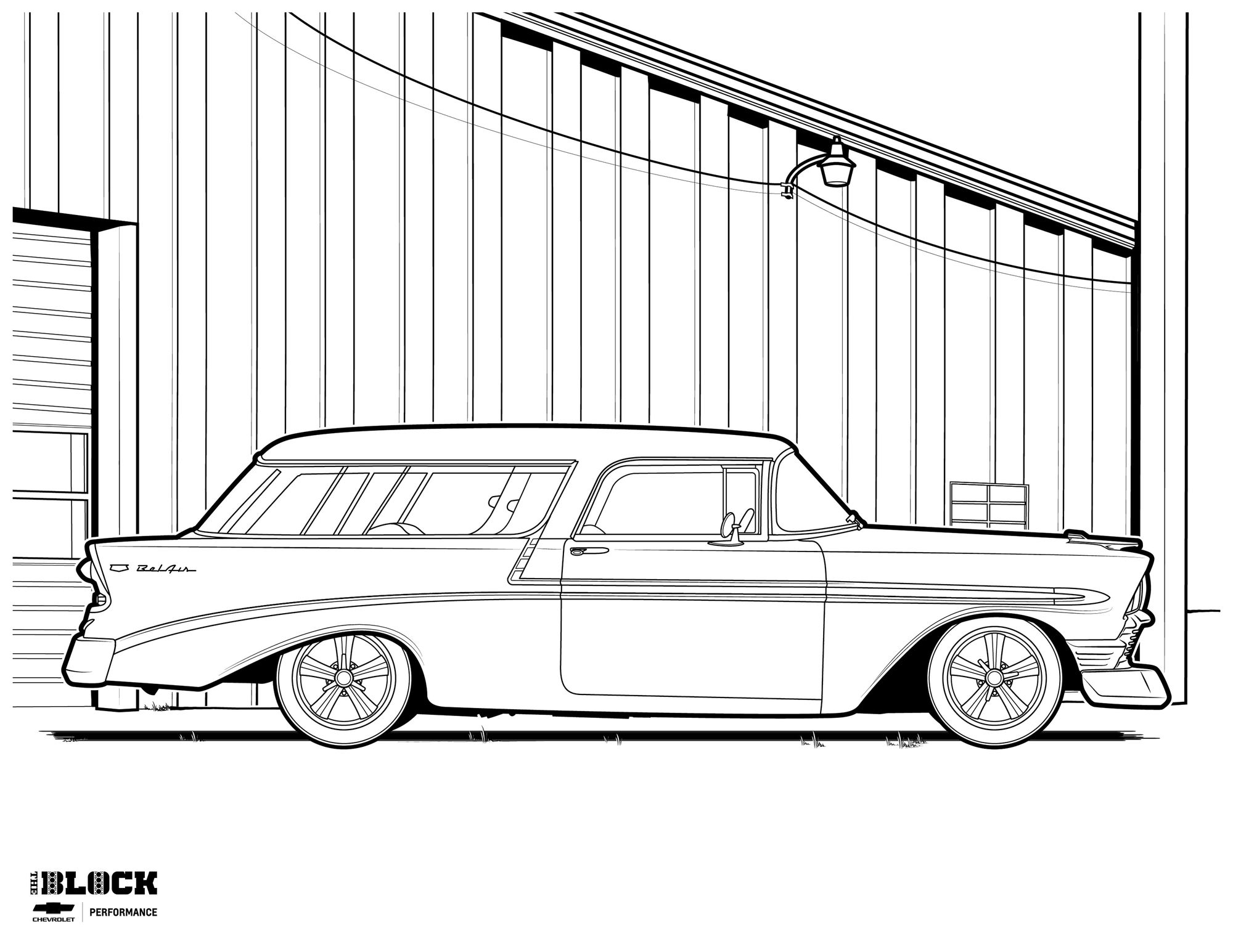 Now, this isn't just any classic Nomad. It's one that Chevy's performance division spotted at the 2019 event, and it's a modified '56 Nomad packing an LS3 crate engine under the hood producing 430 horsepower and 425 lb-ft of torque. We don't get to see a picture of the car in real life, but through August of last year (when The Block first spotted the car), this 1956 Chevy Nomad has taken home three best-in-class show awards.
In real life, this Nomad is painted in a classic '50s two-tone treatment with a blue and gray exterior, but this black-and-white picture to create your own custom look. Throughout the Spring and Summer, we've seen several car-related coloring pages released by automakers (such as Ford) and other entities (including Ian Callum). These are helpful for parents looking to give their learning-from-home kids some extra art work or adults a little something to doodle on.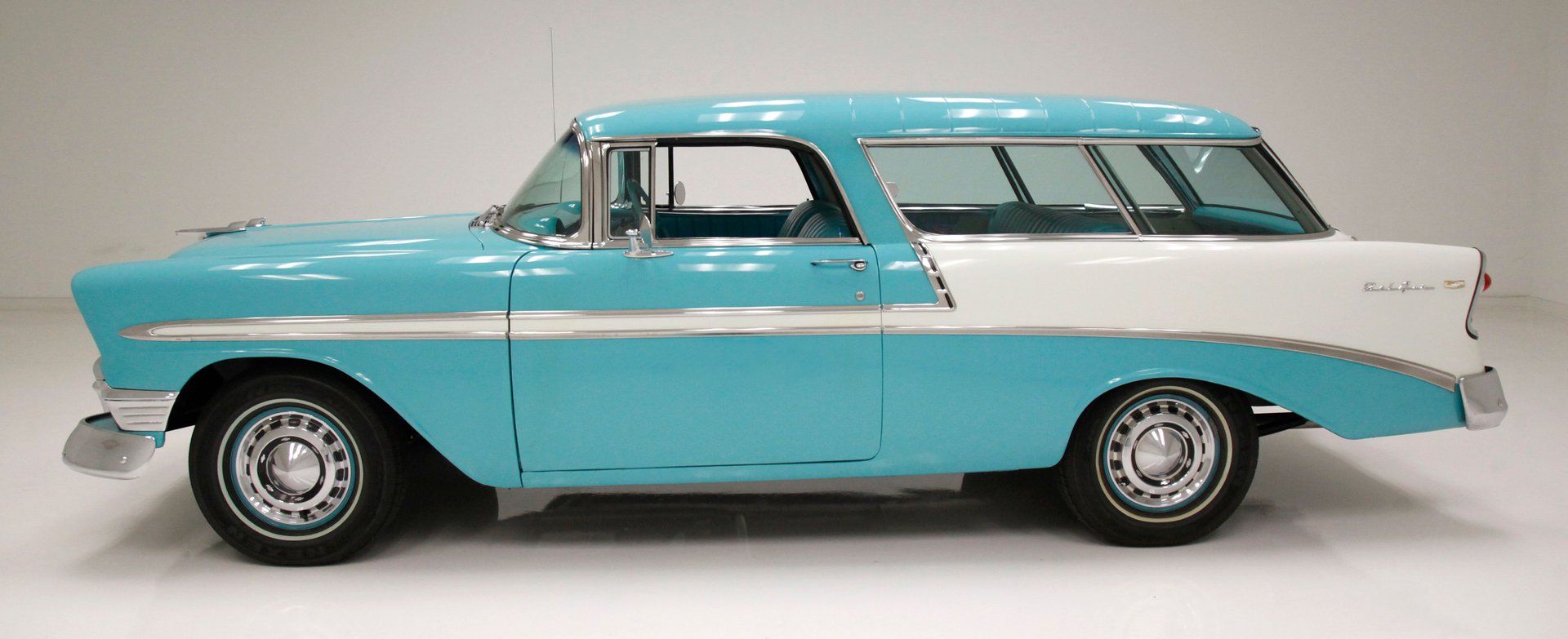 Of course, if you need to get a '56 Nomad parked in your garage, just check out this one that's up for sale through Classic Auto Mall, and you can bring it to next year's Tri-Five Nationals currently planned for August 12-14, 2021.
Source: The Block