This modern classic is ultra-rare with low miles and a factory hard top option.
---
Introduced in 1999 and killed off 10 years later, the Honda S2000 has now been dead longer than it was alive. Demand for these two-seat roadsters continues to sky rocket, but the problem is that most of these cars been modified and/or abused. That definitely isn't the case with the 2001 Honda S2000 that is up for sale through Crown Concepts.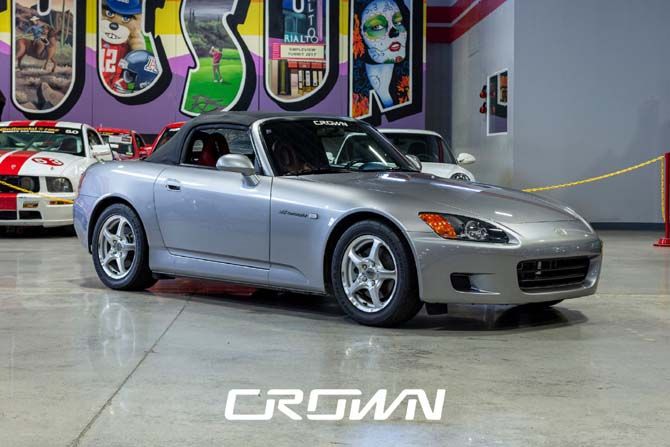 Combining its Silverstone Metallic exterior with a red interior, this 2001 Honda S2000 is already a sporty looking car, but factor in the rare hardtop option and now you're talking about a car that is sure to get looks wherever it goes. The removable hardtop is great for extreme cold- or hot-weather driving, while the power-retractable soft top allows for quick and easy open-air driving. What really makes this S2000 so special, though, is the fact that it survives in factory-original condition with just 30,000 actual miles showing on the odometer.
Sure, this Honda S2000 looks good, but it's best enjoyed while being driven. That's because it's powered by a 2.0-liter DOHC VTEC four-cylinder that sends 240 horsepower to the rear tires through a close-ratio six-speed manual transmission and limited-slip differential. With a curb weight of right around 2,800 pounds, the Honda S2000 drives and handles like a go-kart.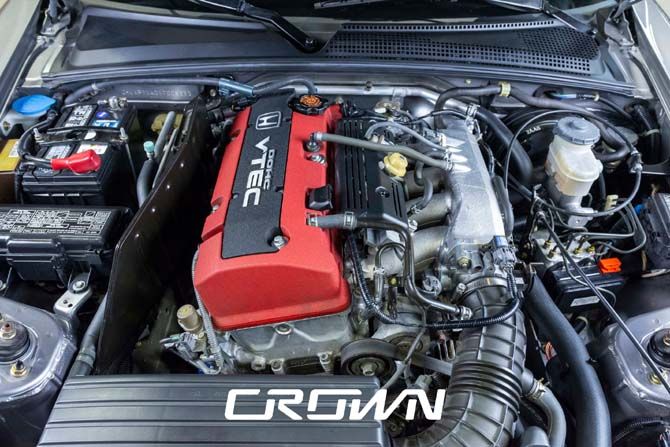 As the market continues to favor late-model cars from the '80s, '90s and early '00s, this 2001 Honda S2000 survivor is a rare find. If you're in the market for one of the cleanest and most original versions of the S2000, look no further than Crown Concepts where this Honda is listed for $32,929.