This ratty but complete early T/A has some great patina and a great vibe.
---
Last week, we looked over a classic Porsche 911 that, underneath the funky mix of updated body panels, was likely a solid restoration candidate. This week, we're back with a Pontiac Trans Am.
Pontiac Trans Ams have always seemed like the classiest pony cars to us. A Trans Am may still be a mullet-mobile to some, but it's a well-coiffed mullet in a tux.  The Trans Am is the thinking man's pony car.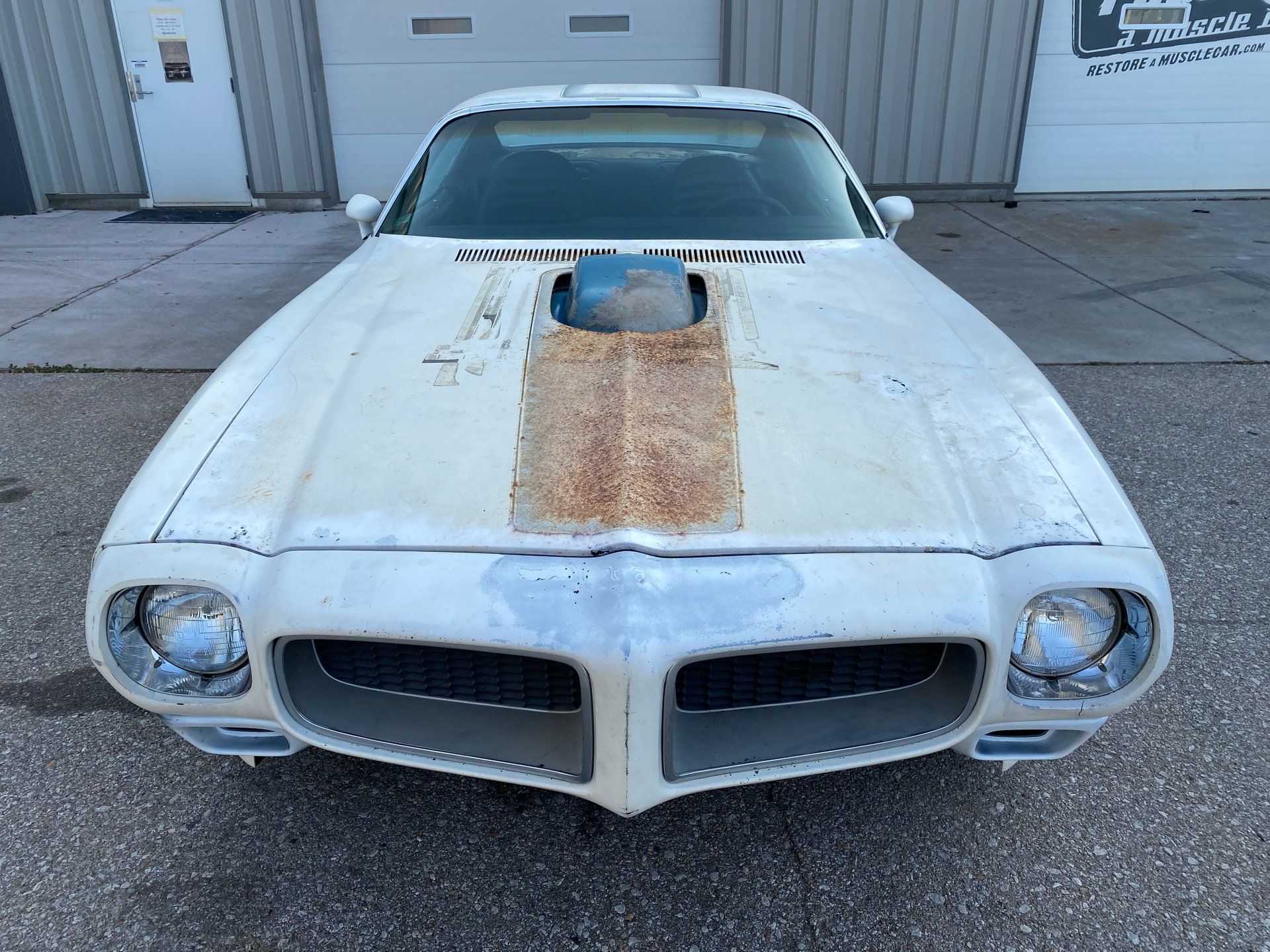 No matter what generation you're talking, Trans Ams offer an ideal blend of performance, luxury, and tech compared to their contemporaries.  That, along with some prominent film roles, have made them desirable to a group of enthusiasts.
Typically, Trans Ams tend to me more exclusive as well, adding to the mystique. That's especially true for the 1972 Trans Am seen here. Due to a labor strike that lasted 174 days, just 1,286 Trans Ams were produced in 1972. 828 of them were automatics, like the car seen here.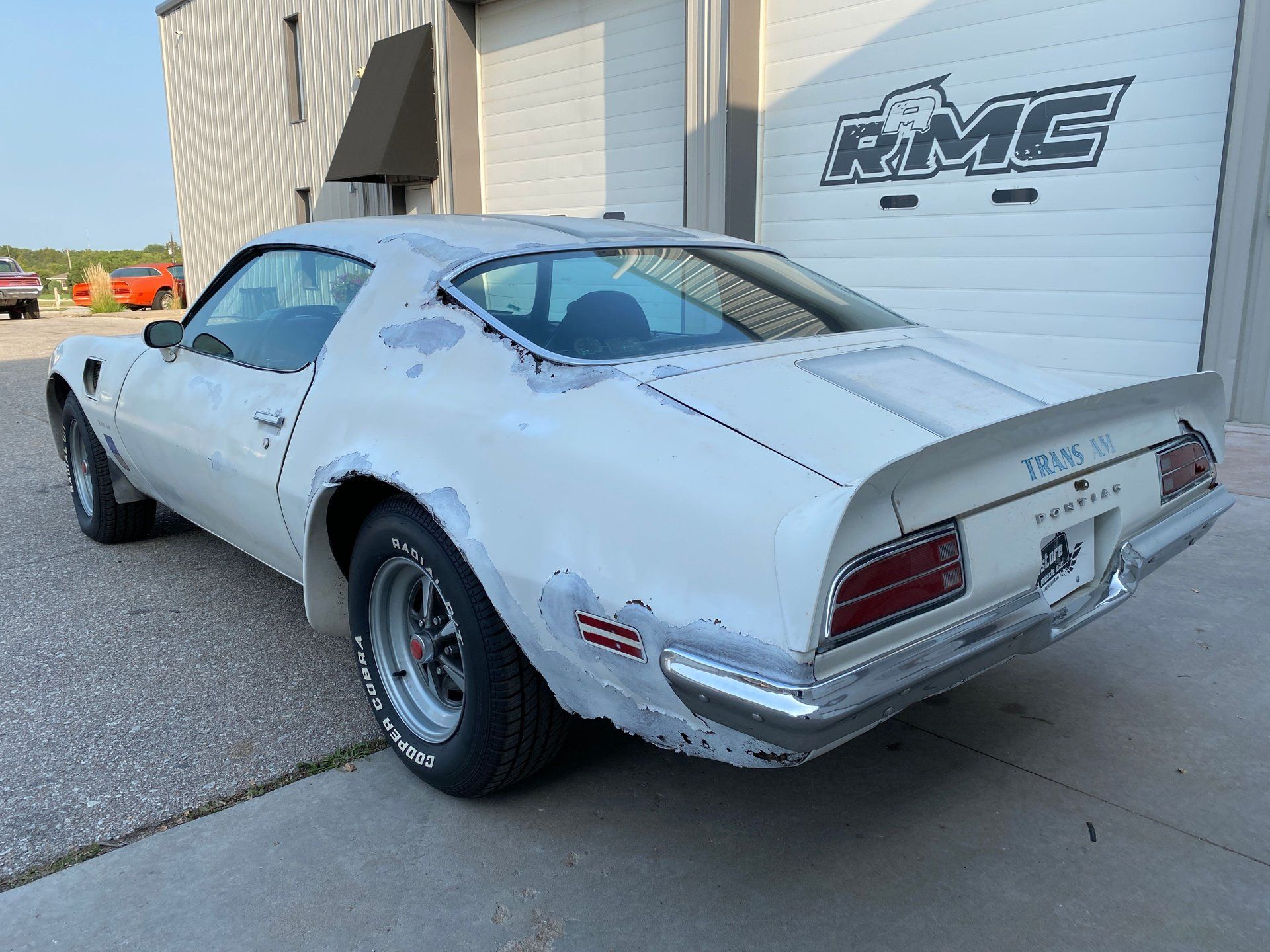 Like all 1972 Trans Ams, this one's powered by a 455 HO rated at 300 horsepower. According to the ad, this is the numbers matching engine for the car, and the original window sticker and Protect-O-Plate is included with the sale.
The engine has been freshly rebuilt, and "runs fantastic" per the listing. It will need some work to be safe to drive, but overall, it's a highly original, remarkably complete example of a rare and desirable muscle car.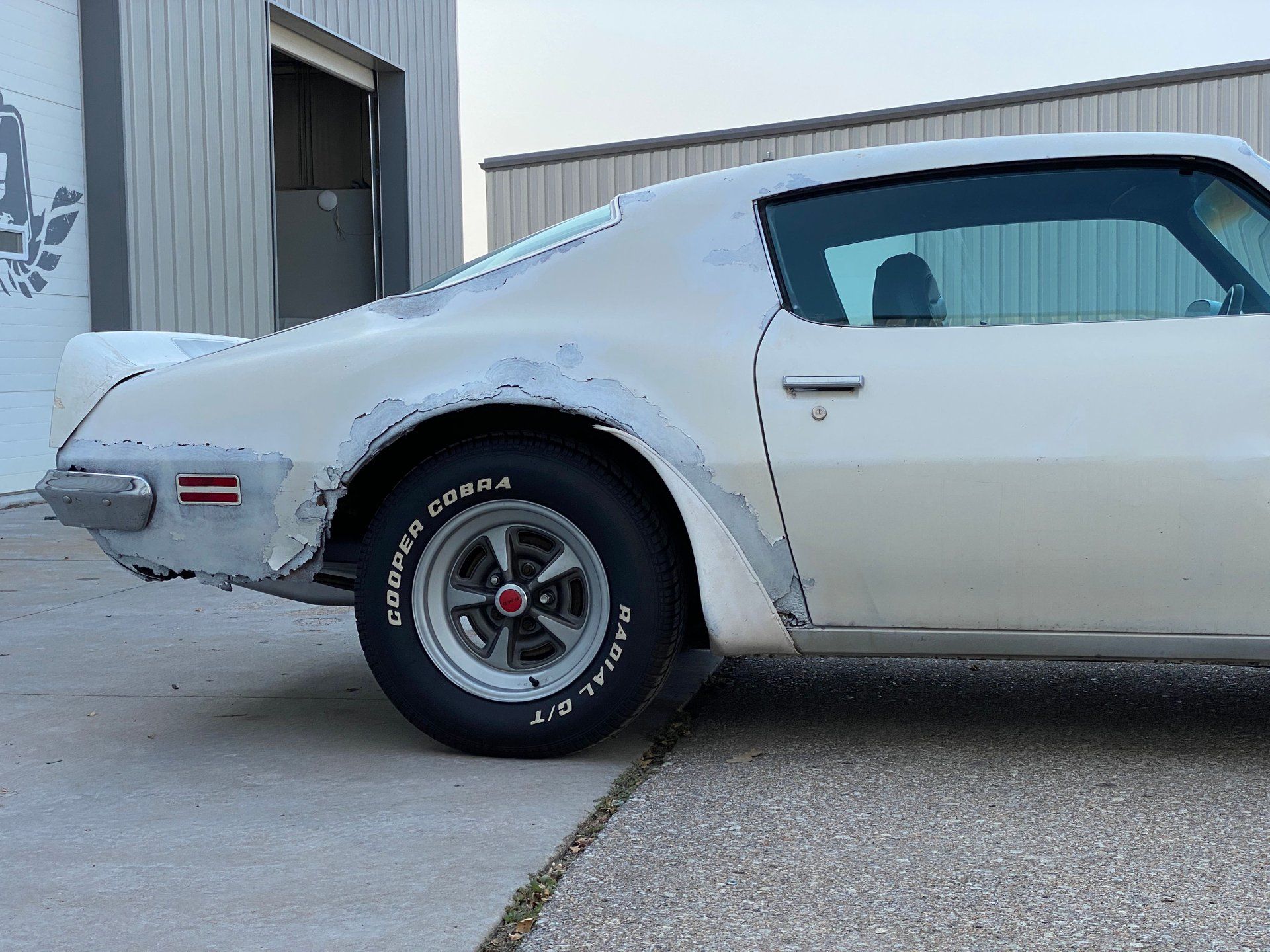 From the photos, it's clear that this Trans Am will need some body work, particular around the rear quarter panels. There, the Cameo White paint has flaked off, revealing rust underneath.
The blue striping that runs down the center of the hood, roof, and trunk of the Trans Am is all but gone, bleached out by decades of exposure to the sun. The interior is in surprisingly good shape. It shows a little wear, but for a car that's almost a half century old, it looks pretty good from the photos.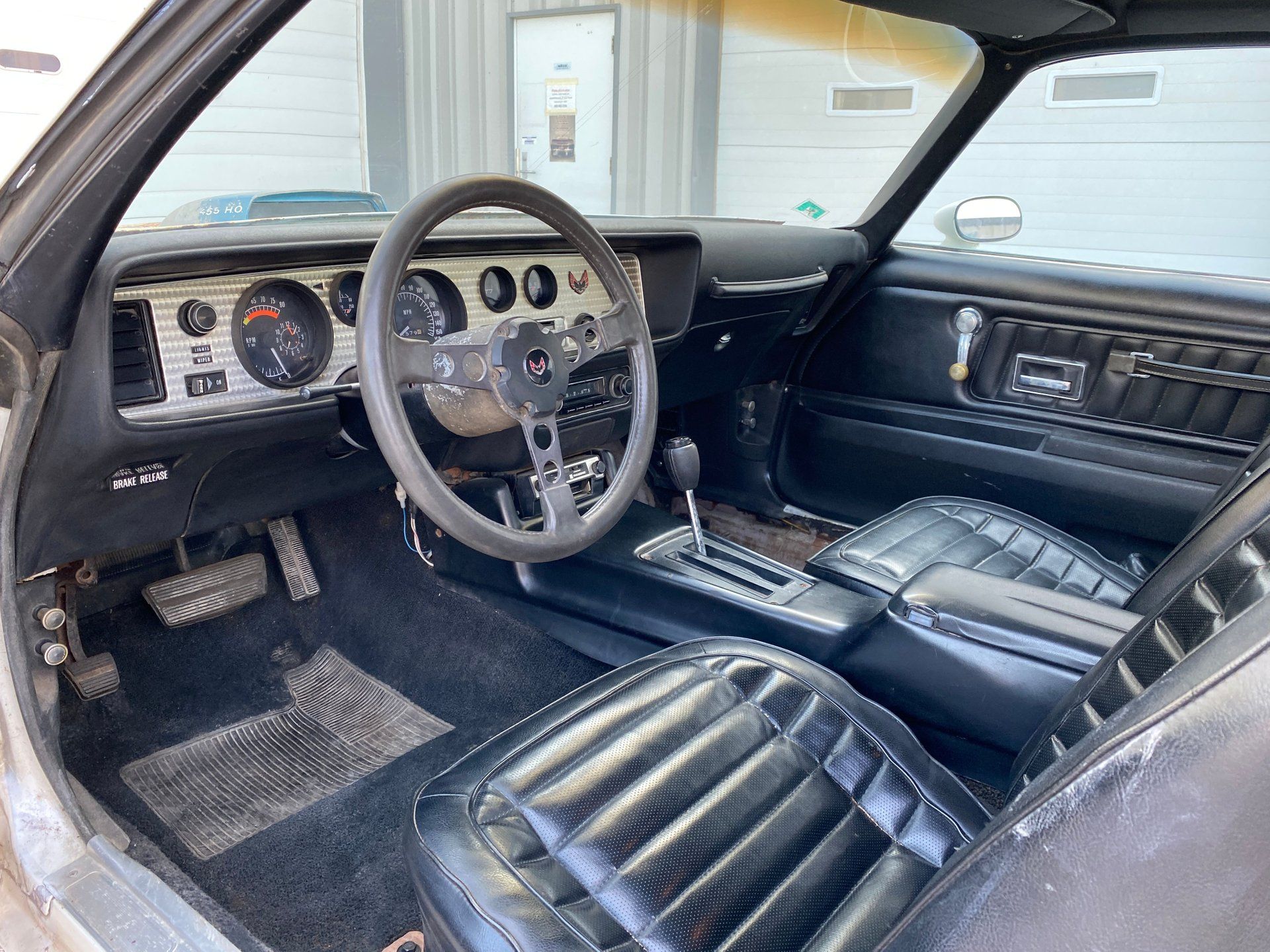 You might expect an exorbitant price for a rare, mostly original, numbers-matching muscle car with documentation – even one that needs work, like this one. The muscle car market has softened a bit, though, and you might be surprised that this Trans Am can be had for just under $35,000.
It's offered for sale right here on Motorious by the appropriately-named Restore a Muscle Car of Lincoln, Nebraska. They specialize in this kind of thing, and their inventory alone could keep the "Rock or Restore" column going for months.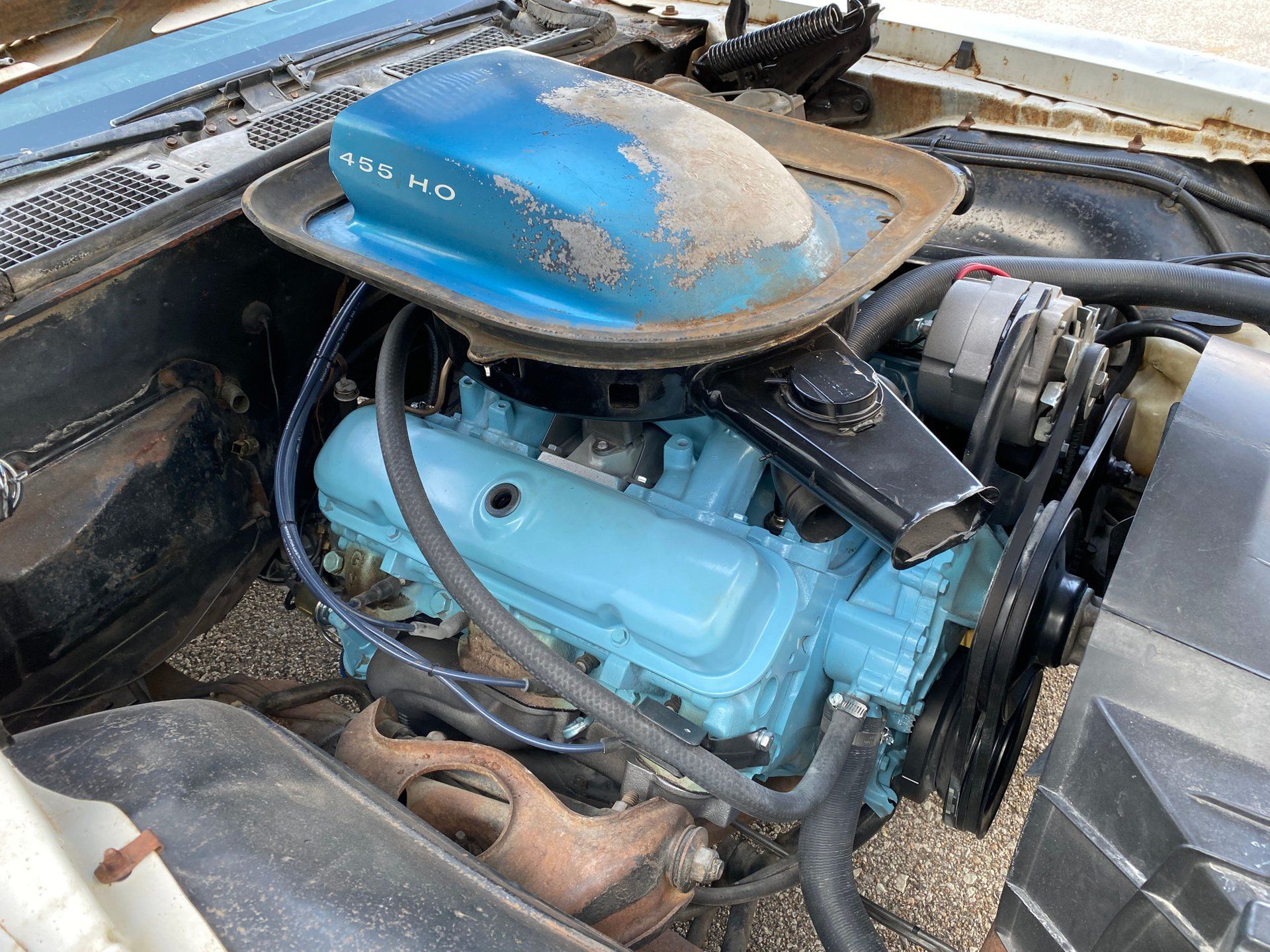 If we were lucky enough to take this one home, we'd address the rest of this Trans Am's mechanical issues and then drive it as-is for quite a while.  As rare as it is, we actually think it might attract more attention in its current state. It's got a story to tell.
What say you? Would you restore this Trans Am back to its former glory right away? Or, would you rather enjoy its well-earned patina for a while first?