Nearly every iteration of BMW's ultimate high performance sedan has been great. Some are more special than others, though.
---
The E60 generation 5 Series debuted for the 2004 model year, replaced the beloved E39. The E39 is widely considered one of the best looking BMWs ever made, while the E60 showcases stylist Chris Bangle's controversial styling.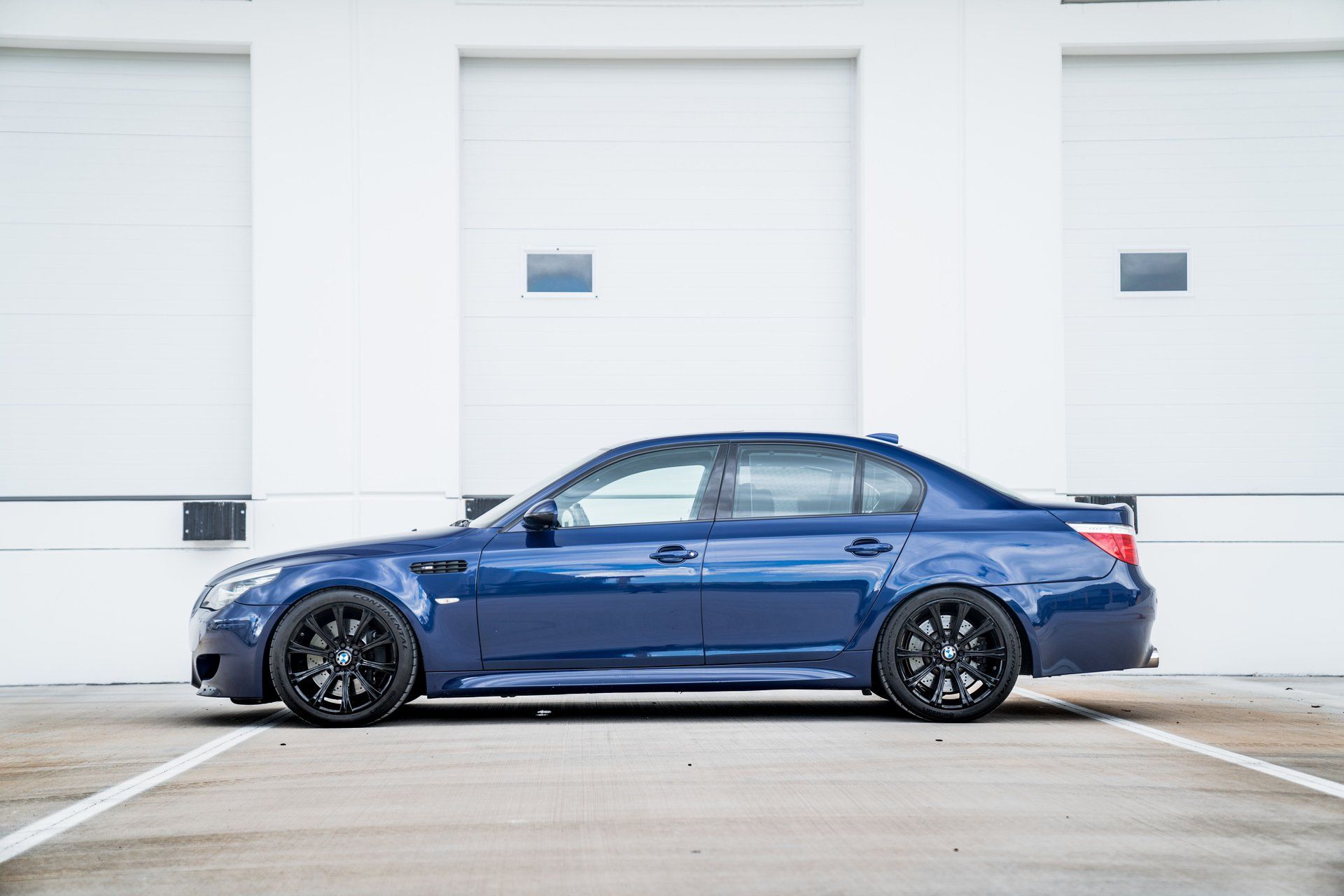 It was a tough act to follow, and over 15 years later, many BMW fans still haven't warmed to the E60's styling. The M5 would have an equally tough act to follow, as many owners consider the S62 V8-powered M5 to be one of the best cars ever made.
BMW went all in with the E60, leveraging lessons learned in their Formula 1 program to develop the might S85. The S85 is a 5.0 liter V10 was good for 500 horsepower, which propelled the M5 t0 60 miles per hour in just 4.7 seconds. At the time, it was the fastest sedan in the world.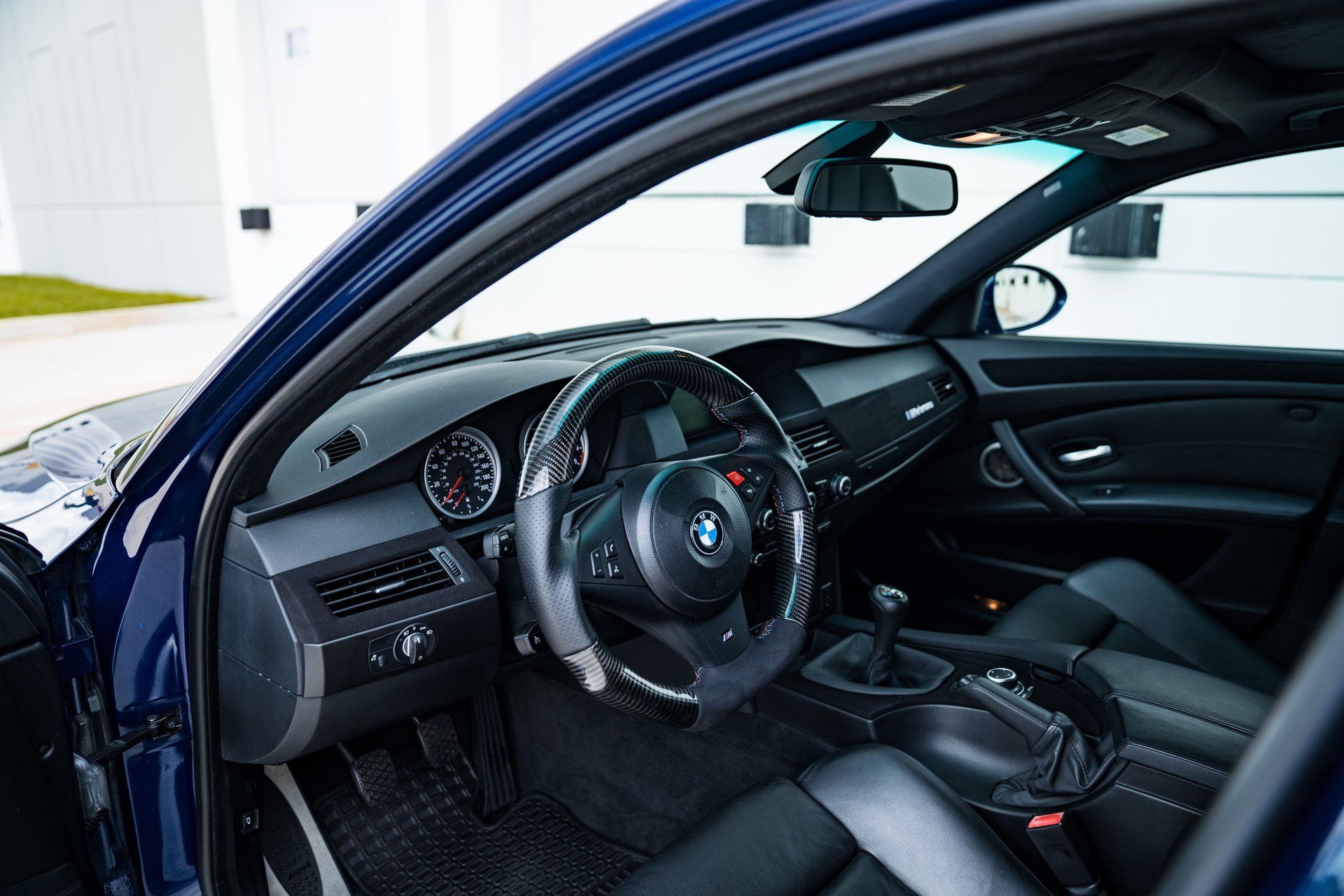 Initially, there was to be just one transmission option, the seven-speed SMG III. This sequential manual gearbox produced some very fast acceleration times, but BMW loyalists demanded a three-pedal option.
BMW granted the wishes of North American Bimmerphiles and produced a six-speed manual version that Europe didn't get. Just 1,366 were produced between 2004 and 2010.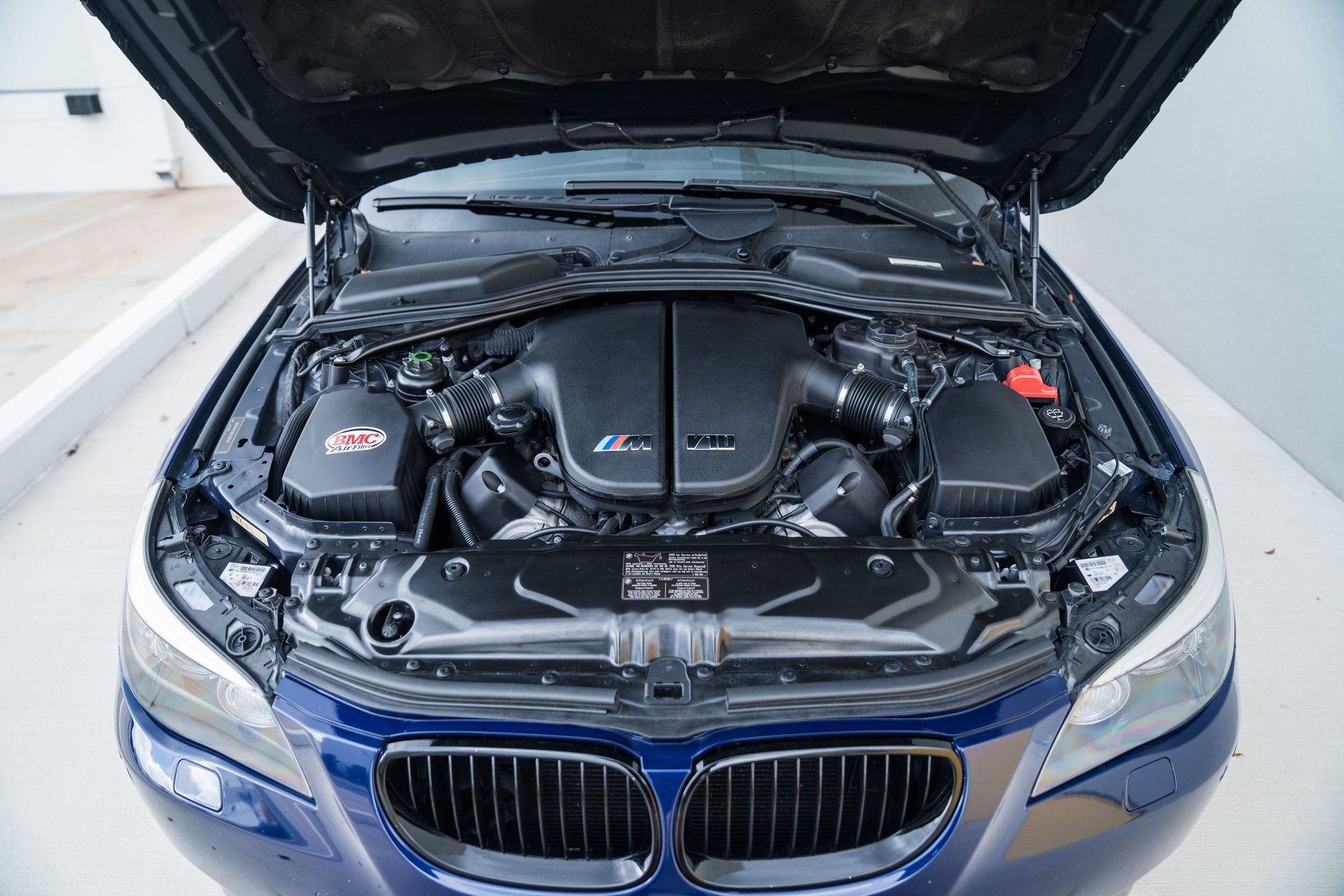 This beautiful Interlagos Blue 2010 M5 is one of them. Like many German luxury cars, E60 M5s were inexpensive on the used market for a brief period of time. Now, nice examples like this one are beginning to appreciate.
You can find this one right here on Motorious at Auto Source Group LLC in Doral, Florida for $40,000. That gets you a well cared-for, low-mileage car with recent service and some desirable upgrades that further enhance the breathtaking experience of this ten-cylinder sports sedan.