Check out the 2004 Shelby Cobra Concept you've never heard of before...
---
After signing a new contract with Ford, Carroll Shelby planned to continue his longest-running project, the Cobra, with the auto manufacturing giant. The Ford Shelby Cobra concept was unveiled at the 2004 North American International Auto Show in Detroit, Michigan. It was built using a modified Ford GT chassis that was reconfigured to fit a massive 605-horsepower 6.4-liter V10 engine under the hood. The bodywork, though relatively unique, was obviously inspired by the original AC Cobra. Keeping with Cobra tradition, the interior, though modern in appearance omits nearly all modern amenities.
Learn more about the Shelby Cobra here.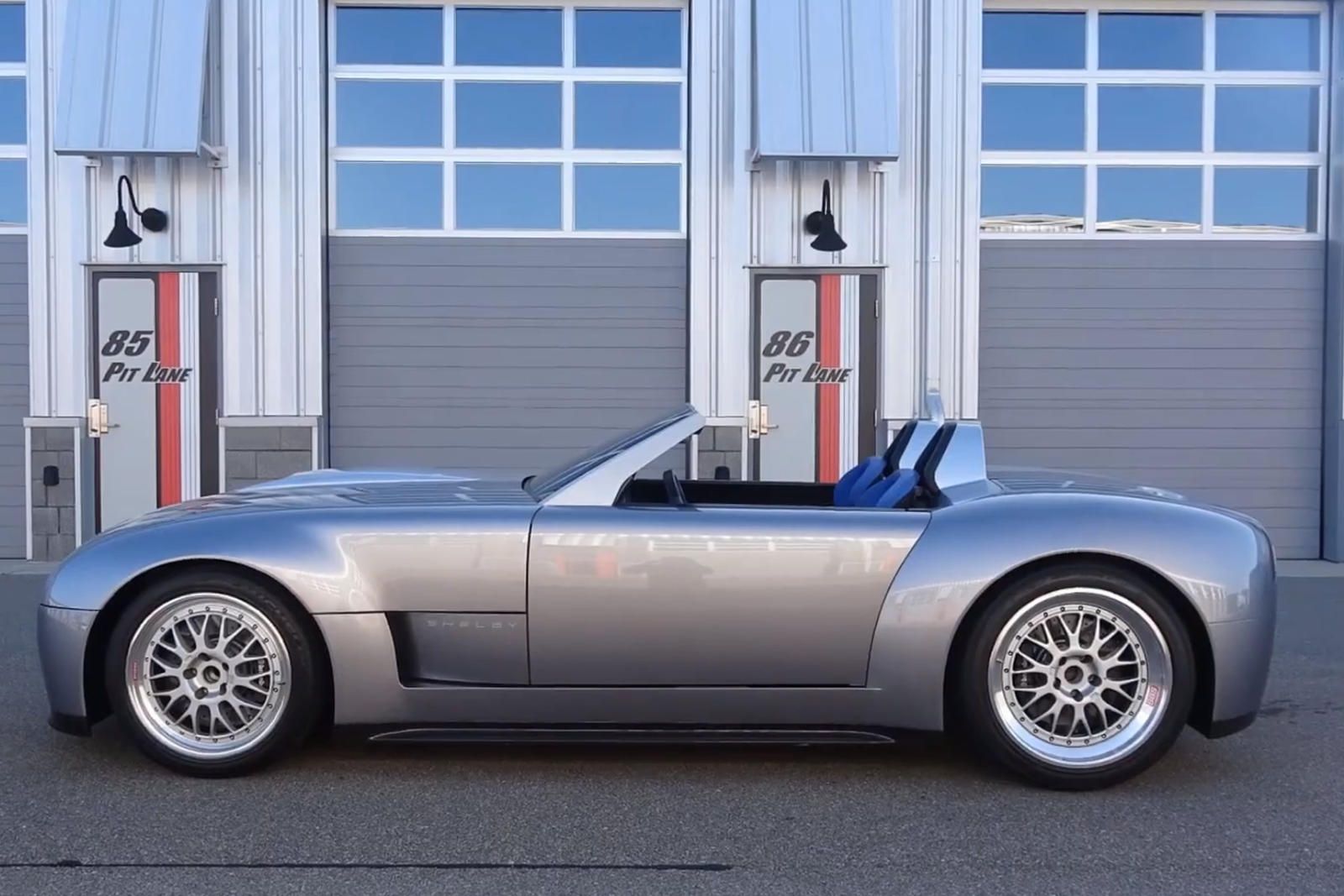 Despite winning Best In Show at the Detroit International Auto Show and garnering overwhelmingly good press, the new Ford Shelby Cobra Concept would stay just that, a concept, as Ford and Shelby decided to bring back the Shelby GT500 instead. While the decision to kill a well-received concept before it reaches production is one that auto manufacturers often make in a seemingly indiscriminate way, the decision is one that usually pushes the concept to the side to make room for the next unbelievably cool project that will be irresistible to commentators and consumers alike. However, that is not exactly how it all went down for the 2004 Ford Shelby Cobra.
Instead of being shipped off to a museum or parked in a garage and forgotten about, this masterpiece found a good home with one of its creators. Chris Theodore, an engineer that worked on many of the same projects as Shelby, currently owns the car and can be seen giving YouTuber DtRockstar1 a ride around the M1 Concourse race track outside of Detroit, Michigan in this video. Even though he is clearly not pushing the car anywhere near its limits, it is still fascinating to see the torquey beast jolting up to speed with a remarkable and unfamiliar exhaust note.