It's a battle between the Big Three this week as we settle the question of SUV supremacy.
---
Last time on Own/Drive/Crush, we looked at a trio of gullwing sports cars that could be had for under $30,000. This time, we're taking a look at three two-door, body-on-frame sport utility vehicles from a time when an SUV was actually expected to earn its keep off-road.
Like the muscle car variation of Own/Drive/Crush from earlier this month, there's one each from Ford, Chevy, and Dodge. We'll look at Ford first this time.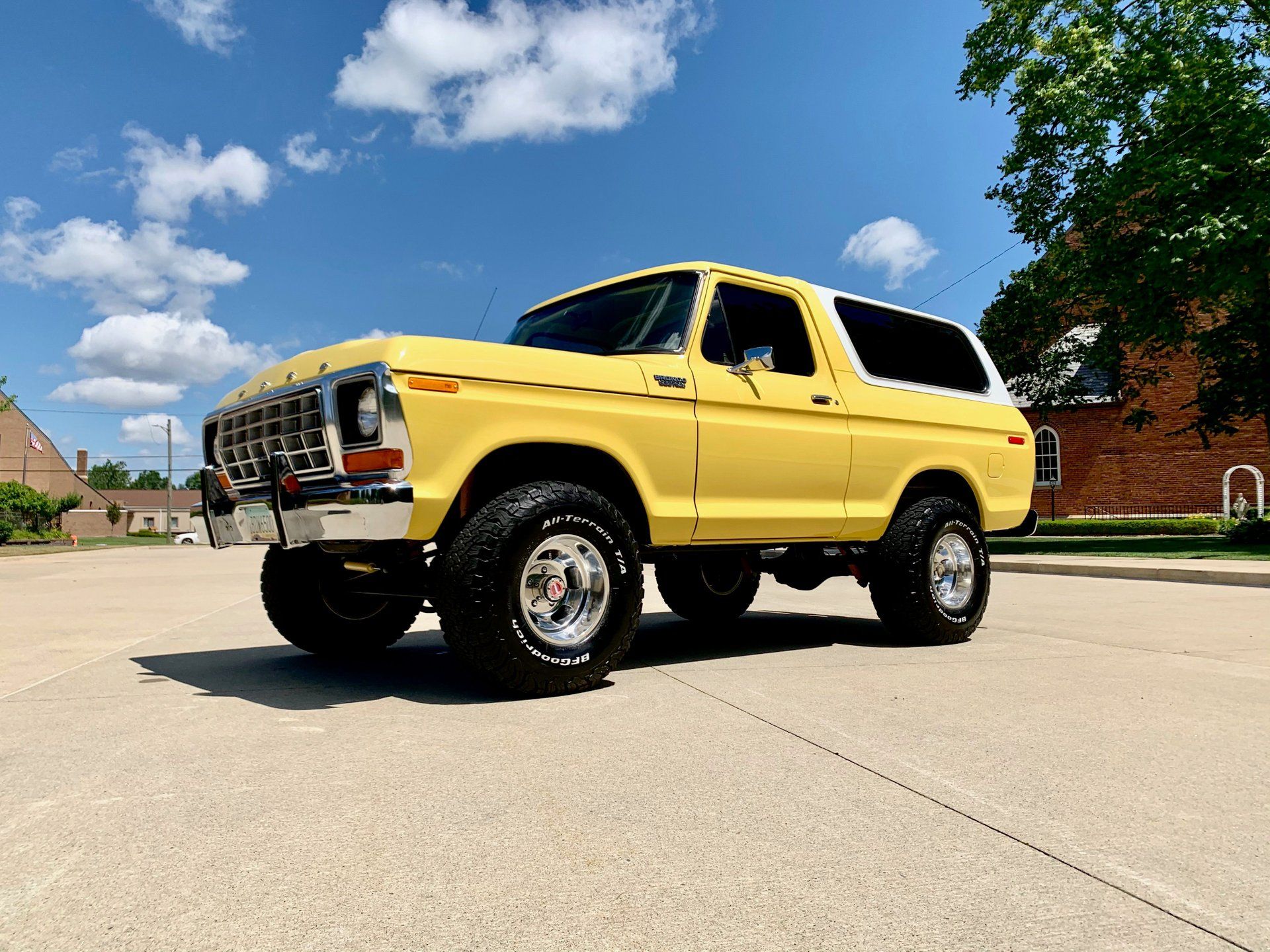 Even though the second generation Ford Bronco only stuck around for two model years (1979 and 1979), it could be our favorite. We found this one right here on Motorious. It's being auctioned off right here on GAA Classic Car Auctions, and our best guess is that it will probably sell for somewhere around $30,000.
It's got 33" tires, a cammed 400 cubic inch V8, a four speed manual, power disc brakes, and dual exhaust. It's got air conditioning too, but we'd rather just pop the cap off, or lower the power rear window. Best of all, it's yellow. We love yellow cars and trucks.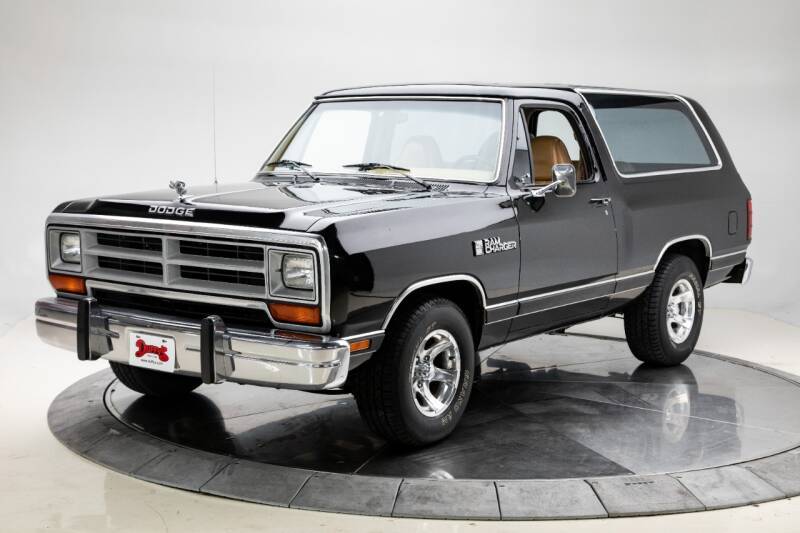 Next up, we're going to take a look at the Dodge Ramcharger. For whatever reason, Ramchargers don't seem to draw as much demand as Blazers and Broncos. This one is both the cheapest truck here and the newest as well.
Ramchargers had a surprisingly long production run, from 1974 to 1993. This one is a 1989 model. It's got a beautiful black paint job, polished to near perfection, and an equally gorgeous tan interior.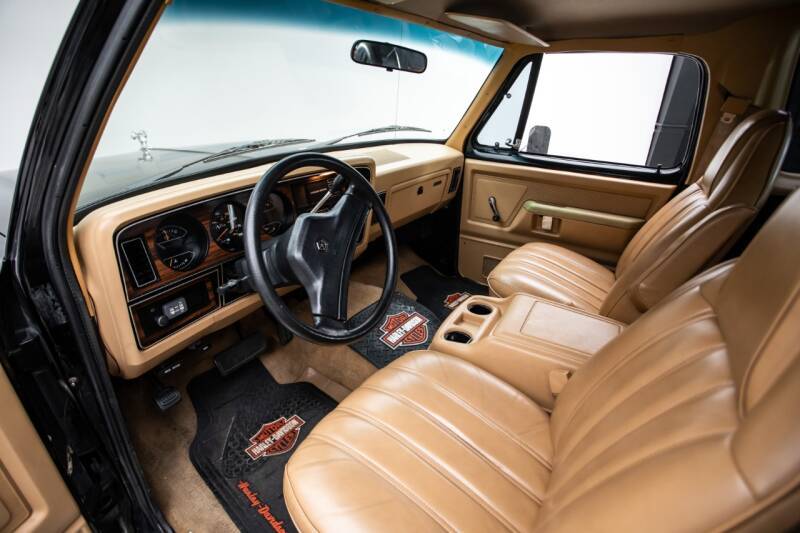 This mostly original truck has just 61,000 miles on it, and it spent most of its life in Arizona. Under the hood (and its corresponding ram's head hood ornament), you'll find a 360 cubic inch V8 and a three speed automatic, but no front driveshaft. While 4x4 Ramchargers exist, this one happens to be a 2WD model.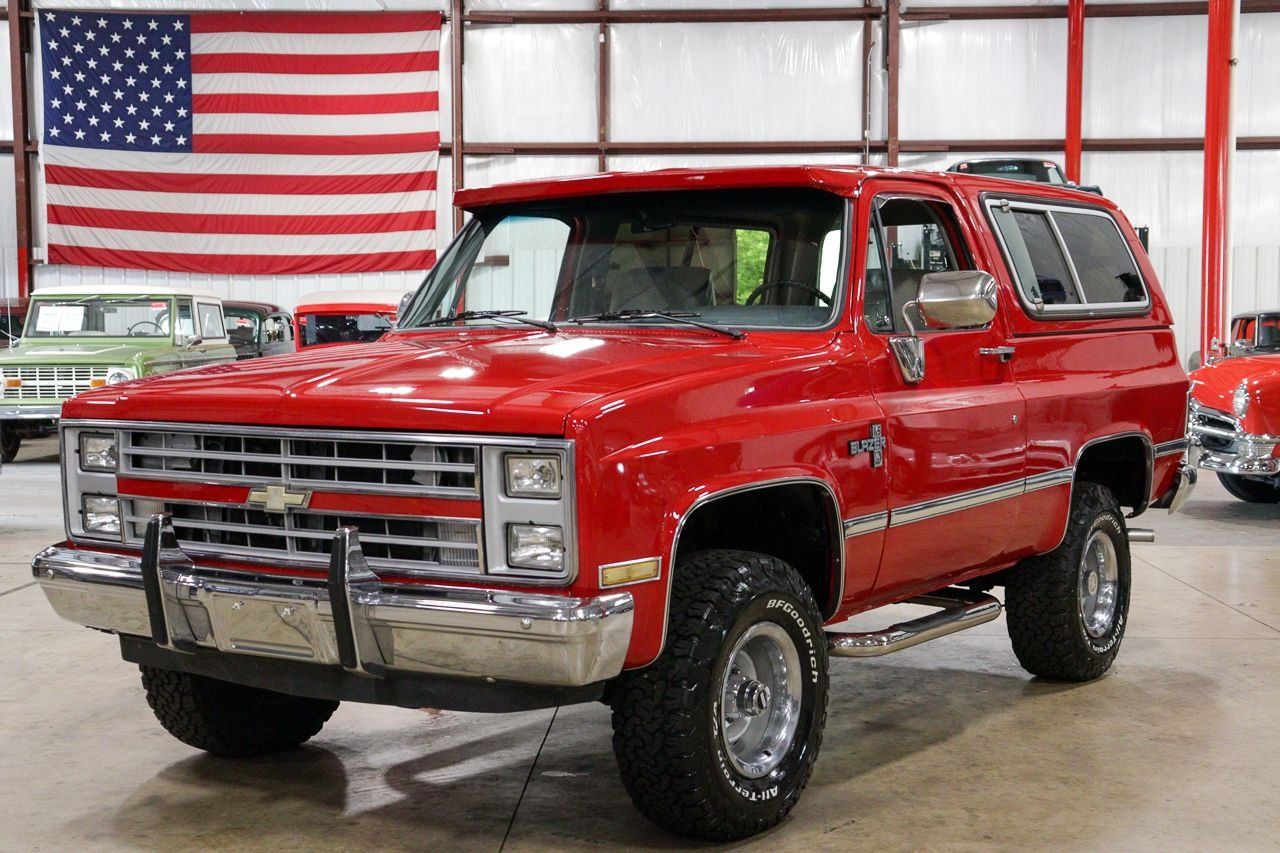 We aren't going to say that we saved the best for last, but many Chevy fans reading this will. This 1985 Chevrolet K5 Blazer is one of the most desirable 4x4s of all time. The classic square-body styling has endeared the K5 to generations of truck fans. One look at this truck, and it's easy to see why.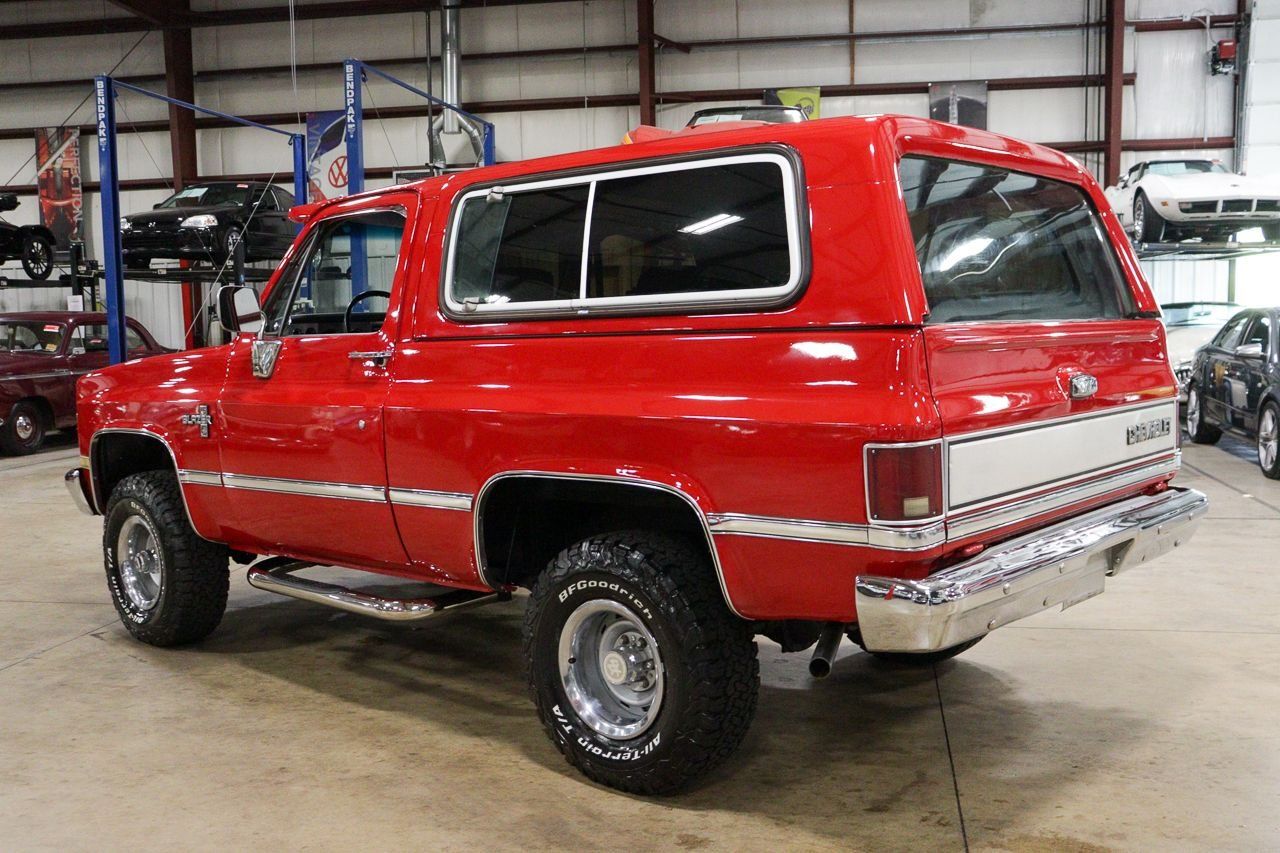 This one is powered by a massive 454 cubic inch V8 and rides on 31" tall tires. It's said to be in original condition, and with under 80,000 miles on the odometer, we're inclined to believe them. K5 Blazers were pretty much instantly beloved when they were released in 1973, and it's easy to see why. K5 Blazer production actually ran just as long as Ramcharger production, both starting and ending two years earlier.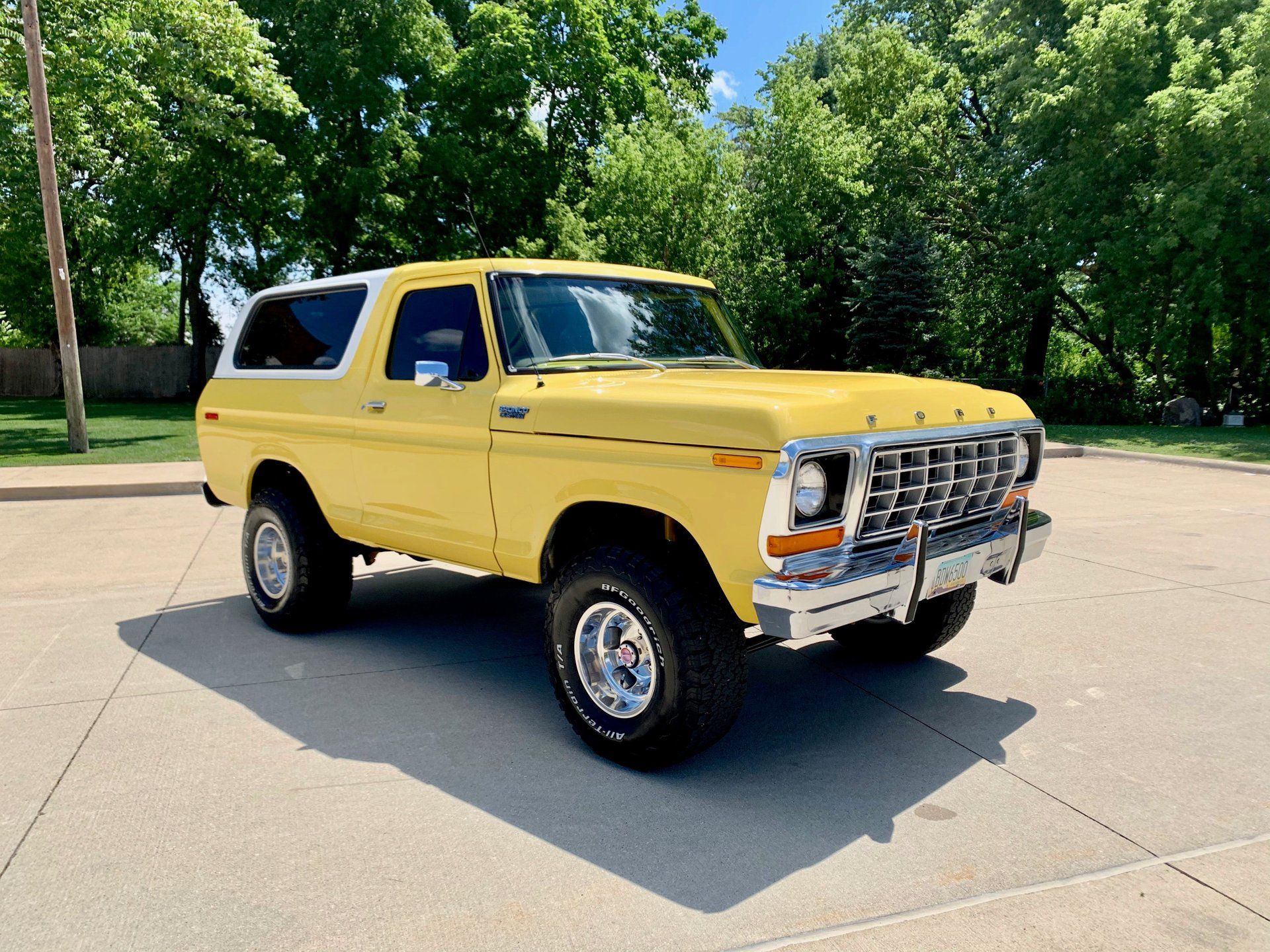 This was a hard choice, but we chose the Ramcharger for the "crush" category. As beautiful as that truck is, it's not a 4x4, it had the smallest engine, and it was the least desirable truck in this week's selection. Outside of the confines of this article, though, we're still jealous of whoever gets to bring this one home.
We'd drive the Blazer, but the one we really want to own is the Bronco. Of the three, the Bronco is the rarest, had the biggest tires, and, best of all, had a manual transmission. Which one of these trucks would you pick, given the choice?