Some of the water cooled Porsches are beginning to appreciate in value, slowly but surely. The 996 Turbo was the first one that got Porsche collectors to pay attention and start taking them seriously.
---
Several years ago, when the market for air cooled Porsche 911s was just starting to go crazy, the 996 Turbo represented a tremendous value. If you knew where to look, you could find a two owner, dealer serviced car with low mileage for around $40,000 or less.
At the time, the 996 Turbo was among the best-kept secrets in the Porsche world. Now, the secret is out, and prices have gone up (thankfully, not too high). We still think that the 996 Turbo is worth every penny, though.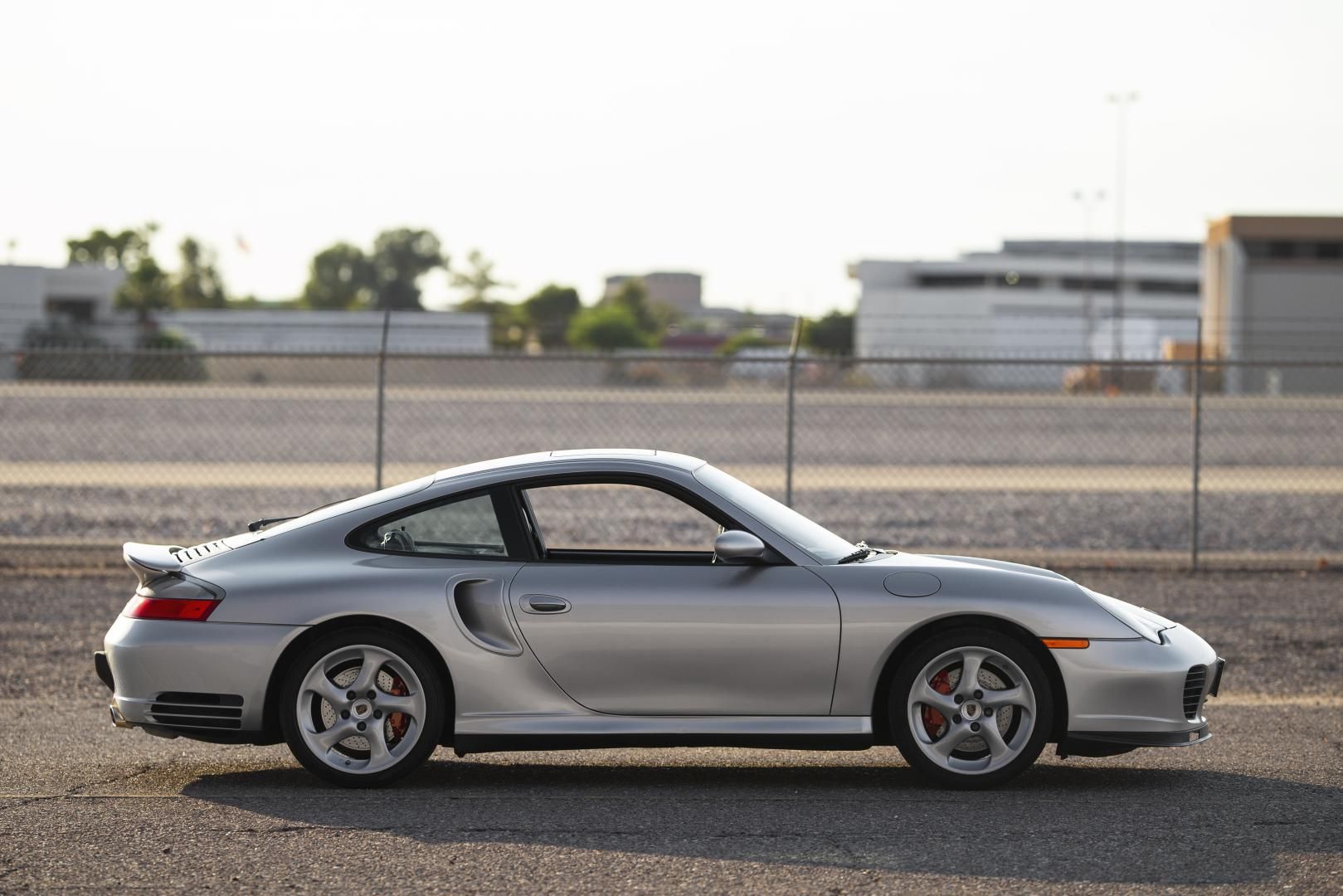 This 2003 model is an excellent example of the breed. It's had three owners, and has just over 50,000 miles on the odometer.
According to the ad, it's in great condition, and the photos would lead us to agree. It presents very well.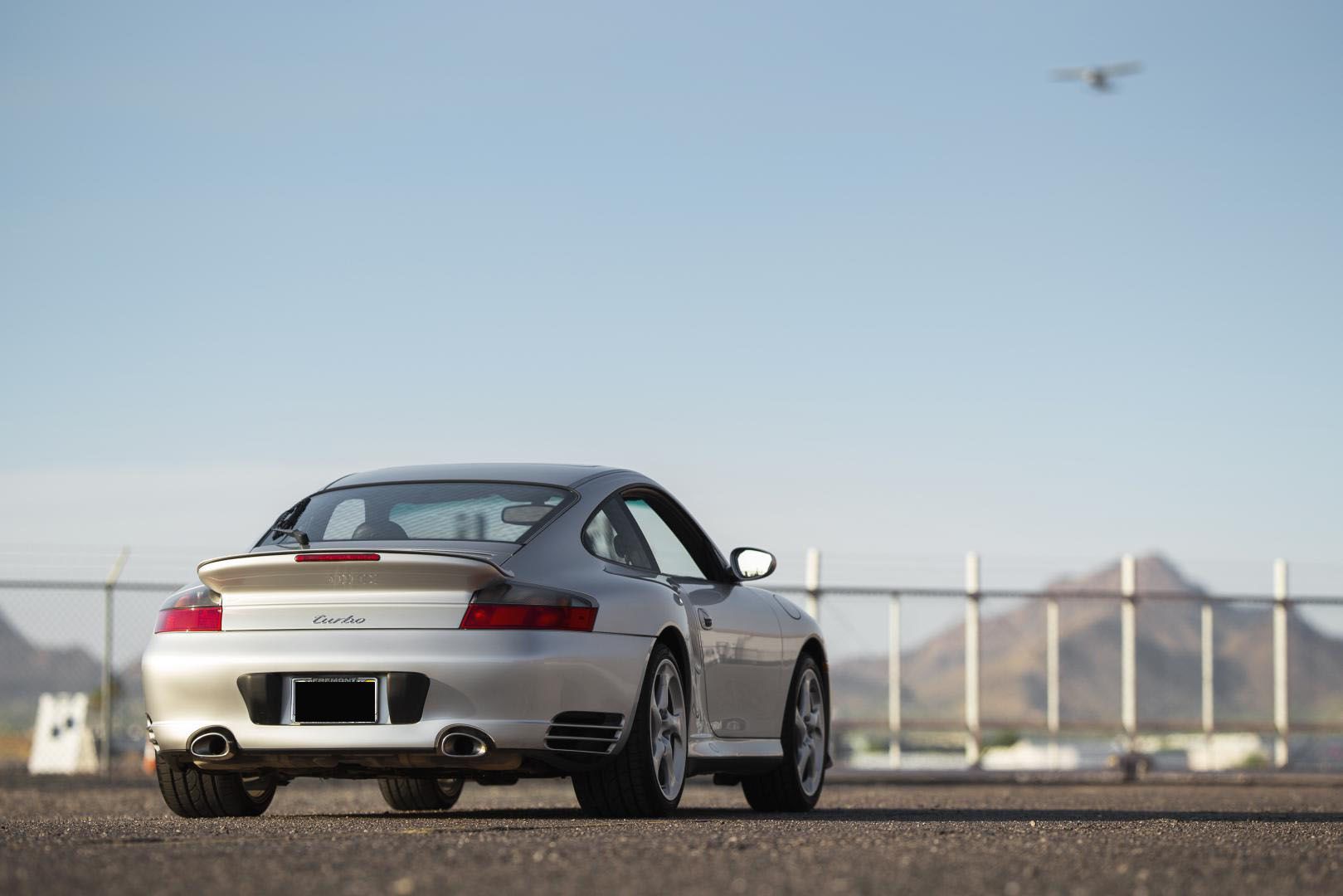 The silver paint and black interior both look terrific. This car has clearly been treated well and has lived a pampered life.
Despite its age, the Porsche 996 Turbo still offers impressive performance even today. Its turbocharged, 3.6 liter flat six produces over 400 horsepower, propelling the all wheel drive 996 Turbo to 60 miles per hour is just over four seconds.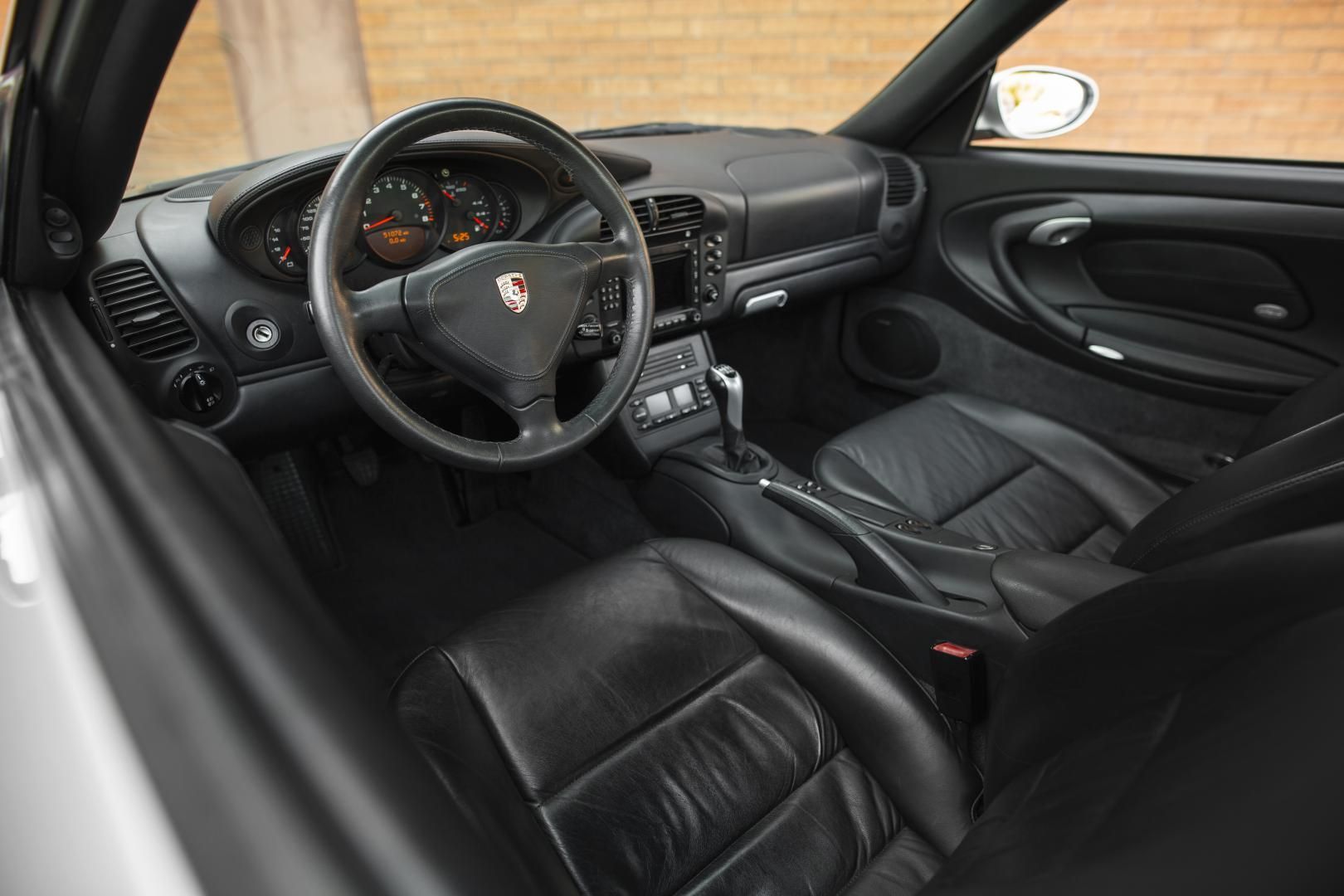 These cars can't be had for pennies anymore, but they still offer incredible value and breathtaking performance. Russo and Steele is offering this car at $62,250, a fair price for this exceptionally well cared for 996 Turbo.
It won't be many years before the Porsche 996 Turbo is justifiably acknowledged as a true classic. The best time to buy one was yesterday; the second best time to buy one is right now.