This car is one of 141 imported to the U.S.
---
In an era dominated by digital transition, there's still something inherently enthralling about the analog allure of yesteryears. Enter the 1988 Porsche 911 Turbo Targa: a pristine epitome of timeless Porsche craftsmanship, boasting a history as rich as its engine purr.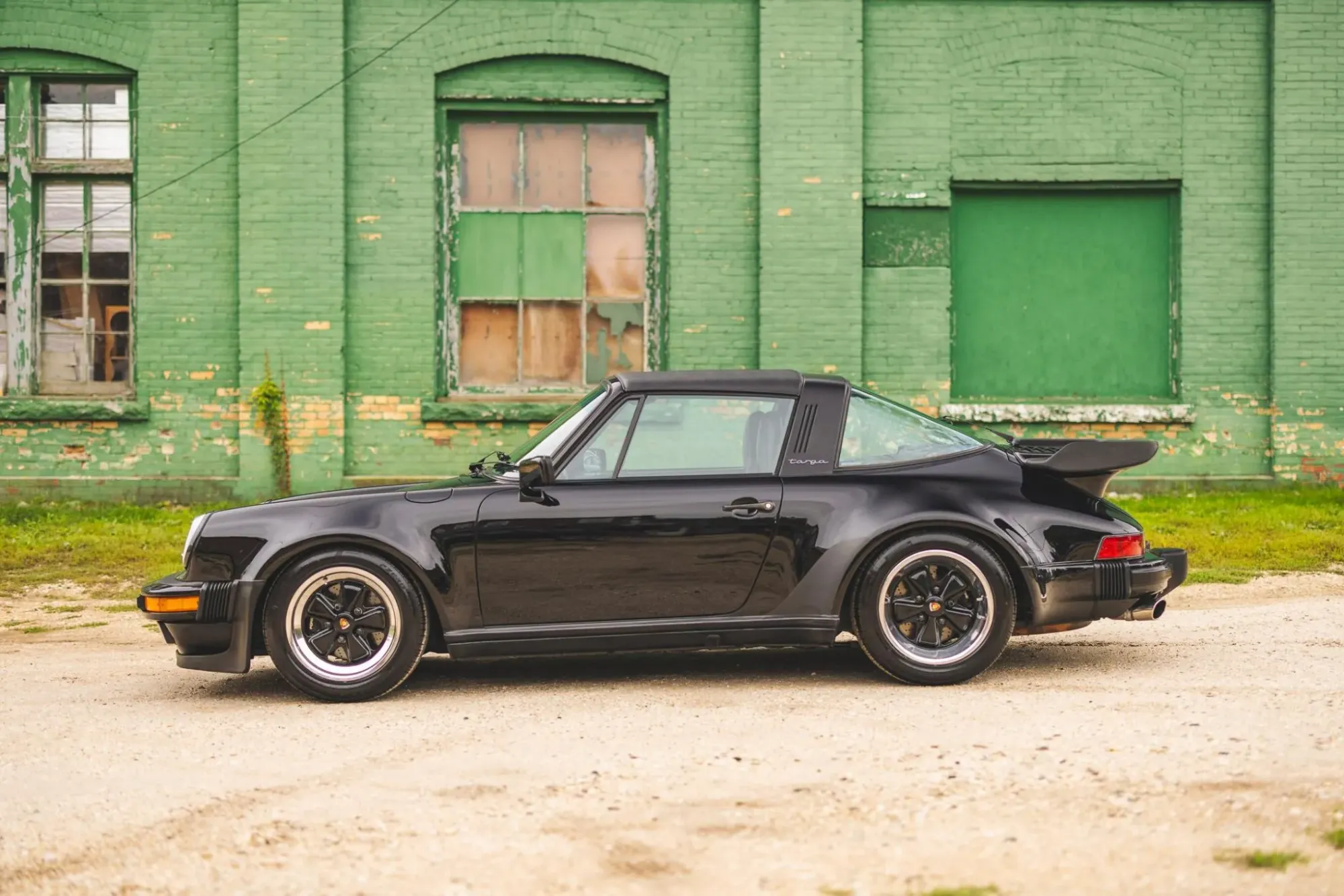 One of the limited North American-market models, with just 141 produced in 1988, this automobile gem tells tales of luxury, with pit stops from Nevada's Sierra Auto Center to the sun-kissed lanes of California and Florida. Its current guardian has cherished it since 2013, with a journey that has seen the odometer tick to a commendable 49k miles.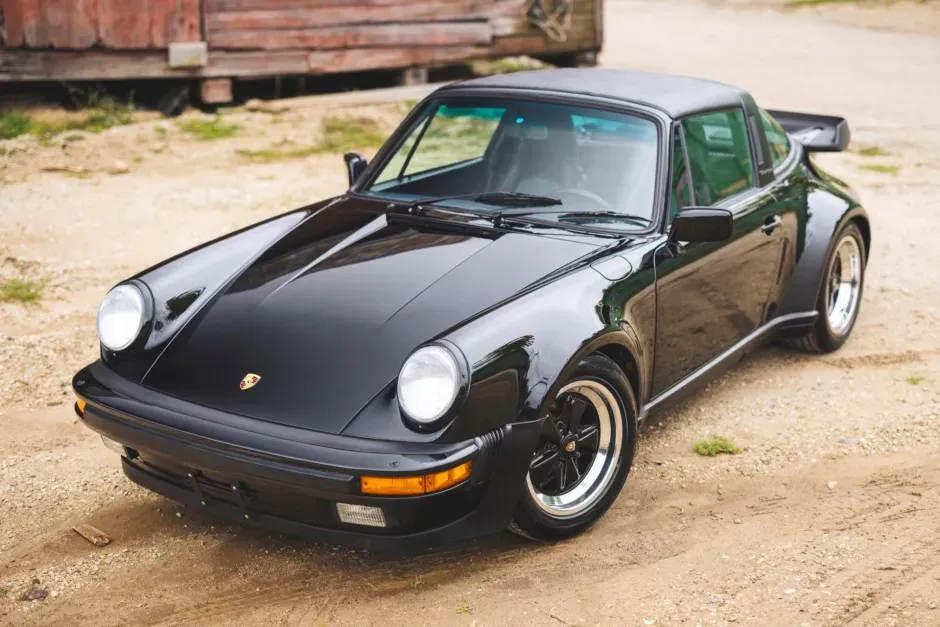 But don't let its age fool you. Beneath the sleek black exterior lies a heart that throbs with modern upgrades. The beast is powered by a turbocharged 3.3-liter flat-six, which has been jazzed up with a Fabspeed intercooler, a robust BorgWarner K27 turbocharger, and a Fabspeed Maxflo muffler. It's not just about raw power, but also the symphony of its revs that promises to be music to any purist's ears.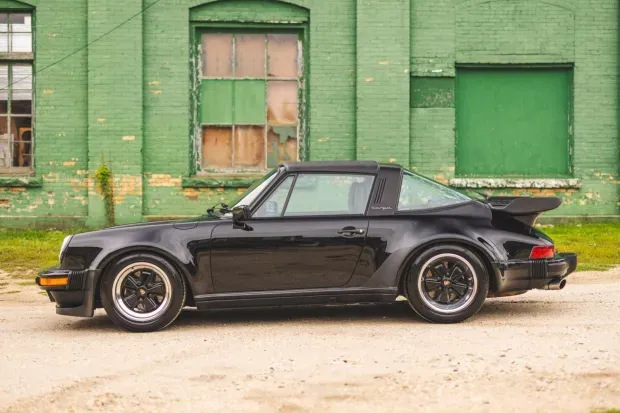 Strolling around the car, one can't help but admire the classic targa top, integrated fog lights, the "tea tray" rear spoiler - an homage to the car's Turbo lineage, and the dapper 16″ Fuchs alloy wheels that hold the road with Pirelli P Zero Rosso tires.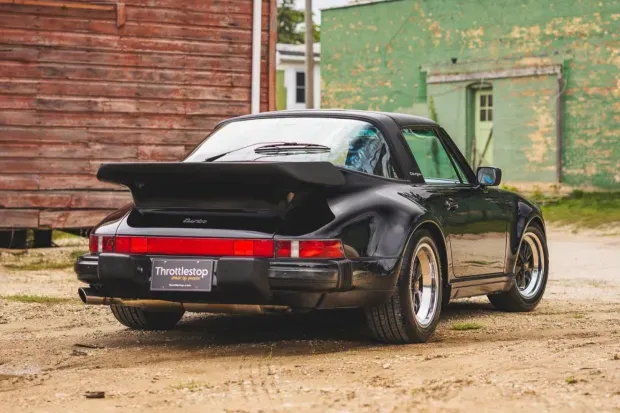 Its interiors? Pure luxury. Enveloped in black leather, every inch screams of comfort, from power-adjustable sport seats to the Turbo-branded floor mats. And for the old souls, the Blaupunkt cassette stereo provides a melodic trip down memory lane.
Recent overhauls ensure that this classic doesn't just rest in a garage but roams the roads with pride. CS Motorsports took it under their expert wing in 2019, sprucing up essential components, ensuring its legacy for years to come.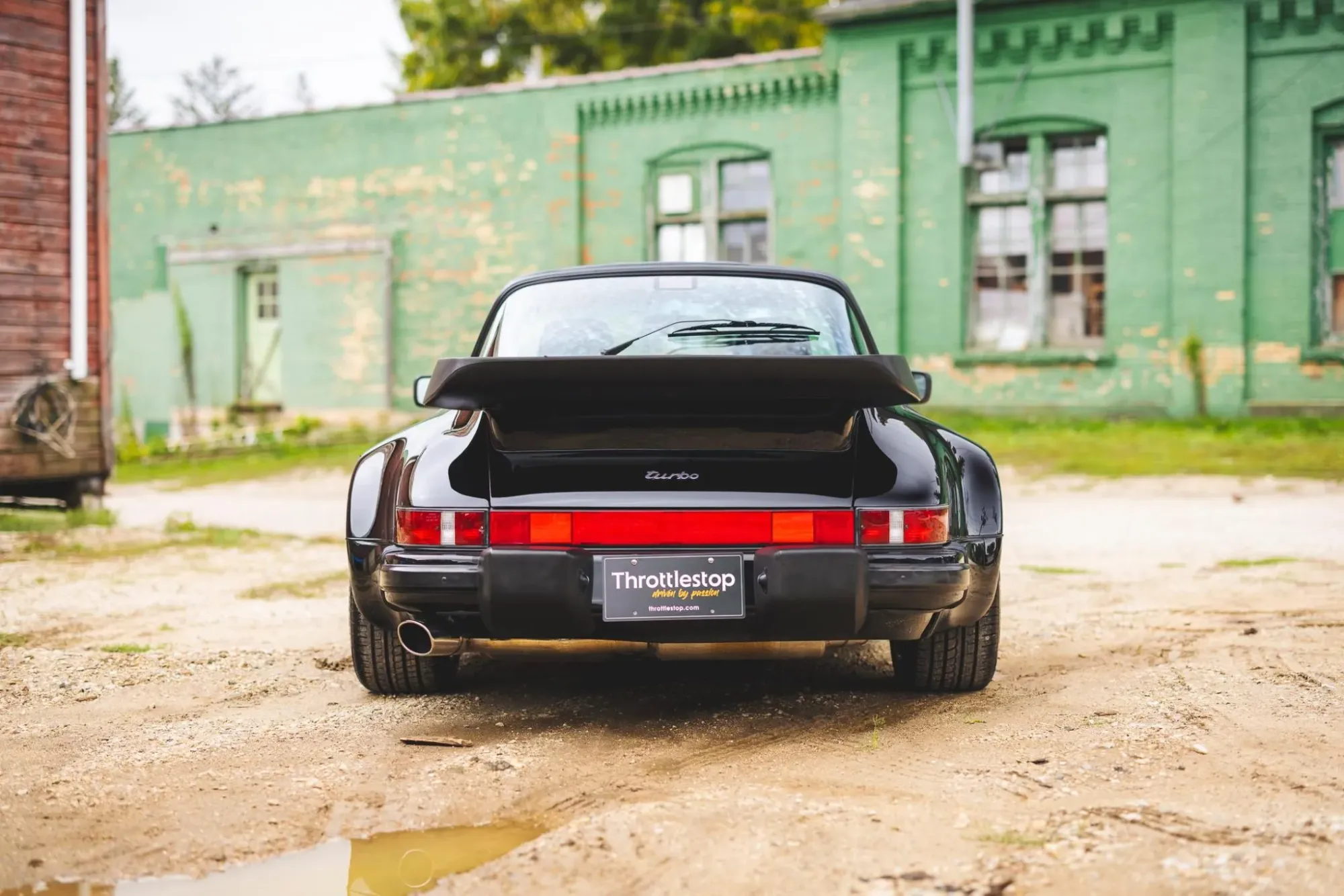 In a world racing to the future, this 1988 Porsche 911 Turbo Targa is a nostalgic reminder of the golden era of automobiles. And with its mix of retro charm and modern modifications, it's not just a car, but an experience awaiting its next adventure. This Targa tale is currently unfolding in Wisconsin, waiting for its next curator to pen its chapters.
This amazing Porsche is being sold by the Throttlestop a dealer and museum featuring a carefully curated collection of rare cars and motorcycles. Next time you are near Road America make sure to visit.