Own this amazing Porsche for a small amount.
---
Every once in a while, an opportunity too good to be true presents itself. This is one of those times. Get ready to have the ride of your life with the chance to win the 2022 Porsche 718 Cayman GT4, our most impressive sweepstakes prize to date!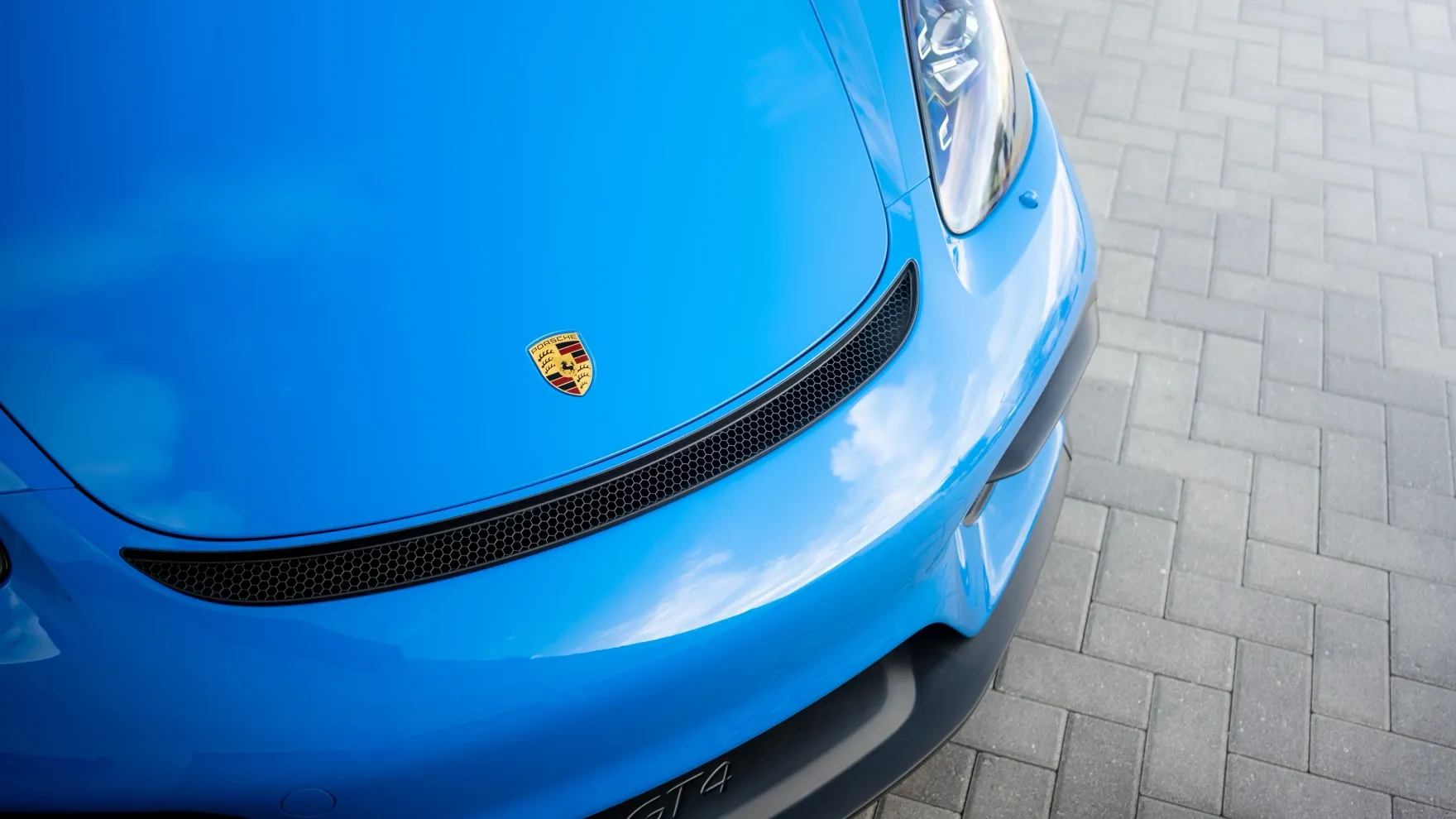 Picture this: you, on the open road, feeling the unparalleled power of the 4.0 Liter Naturally Aspirated Boxer 6 engine, as it effortlessly accelerates from 0-60 mph in a mere 4.2 seconds. With an astounding 414 horsepower seamlessly controlled by the 7-speed Porsche Doppelkupplung (PDK) automatic transmission, this GT4 is not just a car; it's a beast that's ready to dominate the track and yet is equally suited for your everyday commute.
And it's not just about power. The Porsche 718 Cayman GT4 is a symphony of precision engineering and luxury. Dressed in an eye-catching Shark Blue, its appearance is as thrilling as its performance. The GT4 stands apart, boasting nearly $30,000 in factory options. Further elevating its allure, an additional $5,000 has been invested in a premium ceramic coating and full paint protection film, ensuring its beauty remains untarnished by the elements.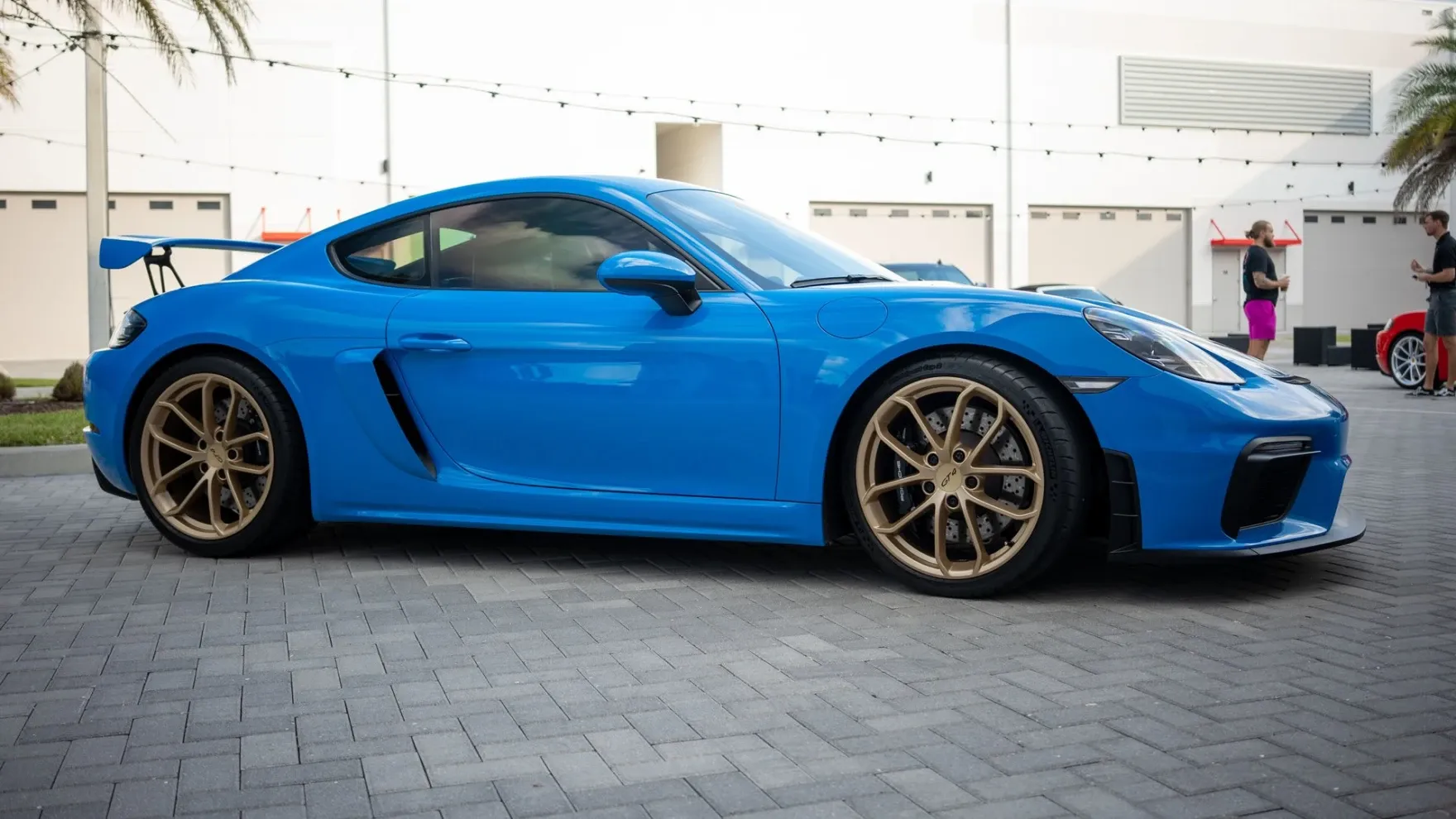 Dive deeper into the interior and immerse yourself in luxury with the Leather/Race-Tex interior, adorned in black and highlighted with vibrant yellow stitching. Every drive will feel special with state-of-the-art LED headlights complemented with the Porsche Dynamic Light System Plus (PDLS+), and the Light Design Package setting the mood.
To ensure the GT4 remains pristine, protection extends beyond the ceramic coating. The car comes equipped with Full PPF—covering the full nose, hood, bumper, fenders, A-pillar, and rockers. This GT4 isn't just about short-term thrills. With the Quantum Pro Stage 3 Ceramic, it promises a decade-long assurance with its 10-year warranty. And to top it all off, a brand-new Porsche car cover is included to ensure its brilliance remains concealed from the elements when not in use.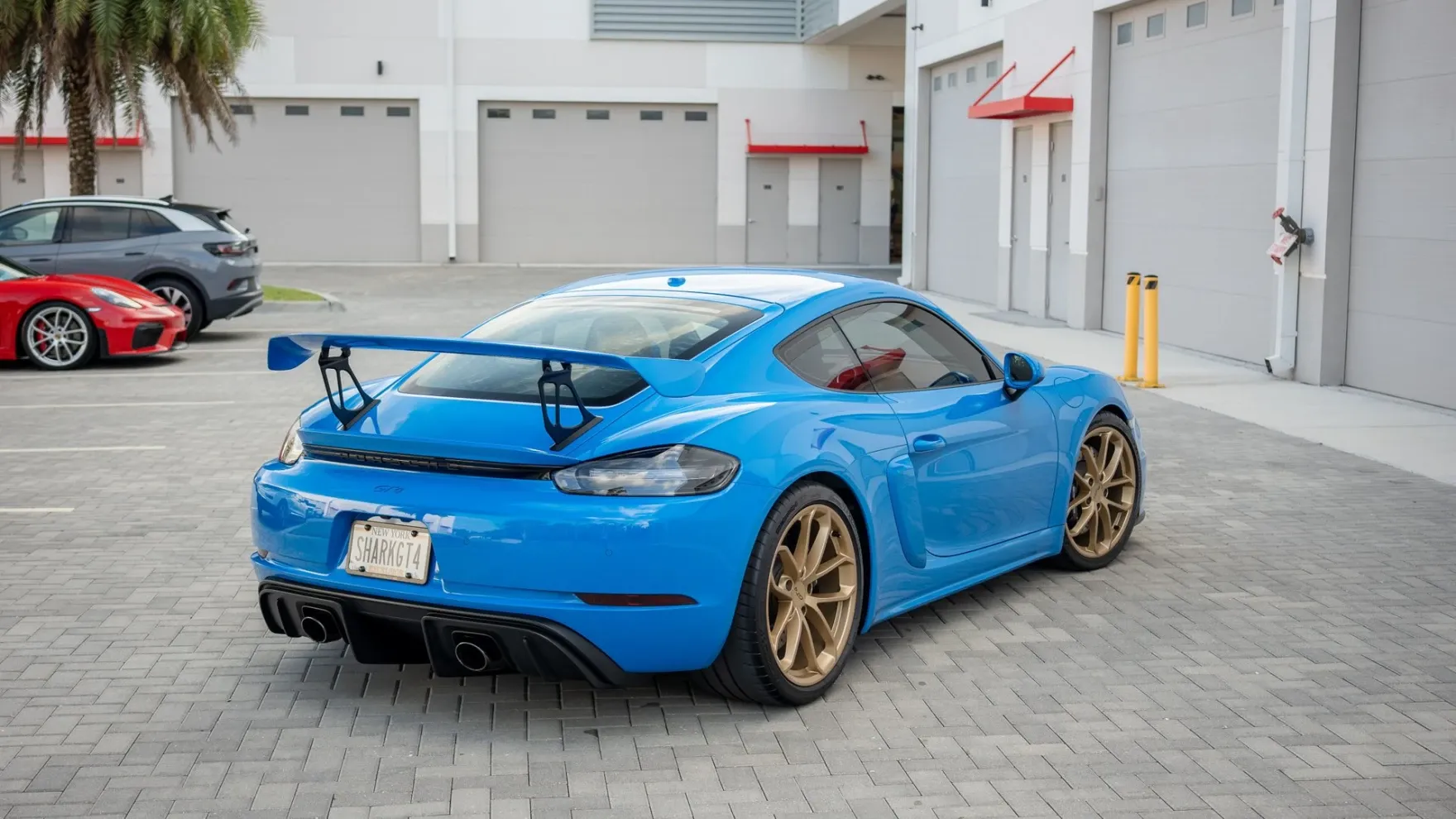 Don't miss your golden chance to experience unrivaled luxury, power, and precision. Enter our sweepstakes today, and you might just drive away with the unforgettable Porsche 718 Cayman GT4!