This first-year ZR-1 is one of the finest you'll find!
---
Without a doubt, Corvette Mike sells some of the finest and rarest Corvettes ever made, but the 1990 Chevrolet Corvette ZR-1 the dealership has listed on Bring A Trailer is one of the most impressive. With just under 450 original miles, this first-year ZR-1 is an absolute gem, and as C4 Corvette prices continue to rise, this could definitely become an investment-grade classic!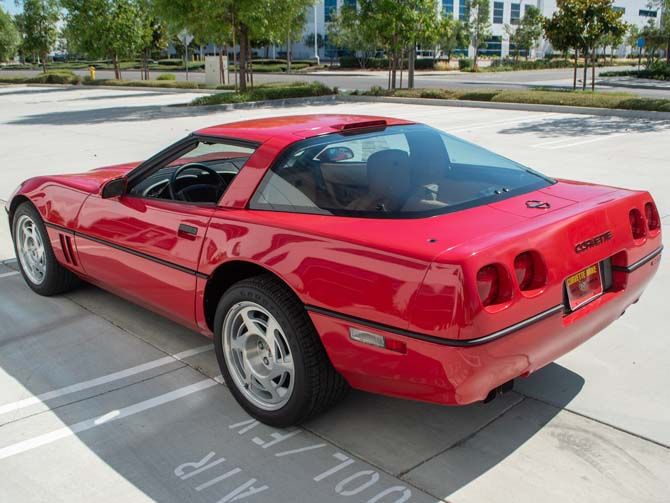 If, for some reason, a 450-mile, first-year ZR-1 isn't cool enough, this Corvette comes with a well-documented history. According to Corvette Mike, this car was originally purchased by 1950s child actor Johnny Crawford, and it even has Crawford's name engraved on the ZR-1's "pizza box" along with the VIN. The second owner was a California car collector, and Corvette Mike recently acquired this ZR-1 from the collector's family.
Of course, what really makes all C4 ZR-1s so special is the world-class performance capabilities. The heart of this beast is a Lotus-developed 5.7-liter LT5 V8 that was rated at 375 horsepower, which was far superior to the 245-horsepower rating of a base 1990 Corvette. A six-speed manual gearbox sends this power to the rear tires that are so wide that the ZR-1 received exclusive body to widen the rear haunches.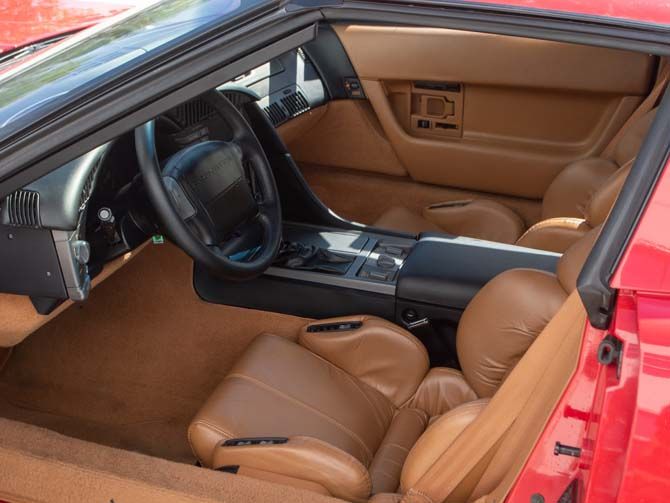 This 1990 Chevrolet Corvette ZR-1 is 100 percent original from the Bright Red paint and Saddle Tan interior down to the Goodyear Eagle VR tires, and you won't find many that are nicer than this one. The auction concludes on July 21st, so be sure you're registered to bid for a shot at buying this incredibly well preserved King Of The Hill from Corvette Mike.