Is there anything better than an Ermine White C1 Corvette with a red interior?
---
Up there with Ferraris and retired racecars, any serious car collection needs a C1 Corvette, and they don't get much nicer than this 1962 Chevrolet Corvette that will be crossing the auction block later this month through Pacific Auction Companies. A full restoration and dual top make this '62 'Vette the perfect addition for any collection, but this car is equipped with one of the rarest options available for the C1's final model year making it even more collectible.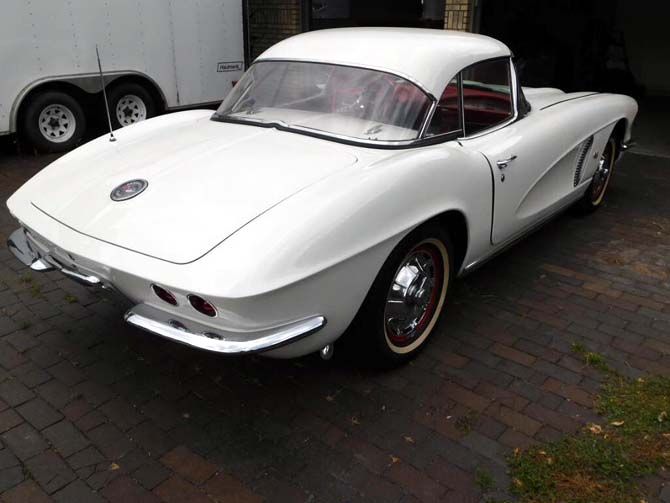 Of the 14,531 Corvettes built in 1962, only 1,532 were equipped with the Powerglide two-speed automatic transmission like this one is, and while all '62 Corvettes used a 327 cubic-inch V8 (with four different levels of tune), this one features the 300-horsepower output. In addition to having the rare transmission option, this 300-hp V8 had the second lowest production number for the 1962 model year after the 360-hp fuel-injected V8.
Not only does having the dual top add value, the hard top gives this C1 better style, too. This car was completely restored back to its original spec, which includes the Ermine White paint job with a red interior – an iconic Corvette color combination. This is an iconic color combination for the Corvette, this one would be an incredible show car.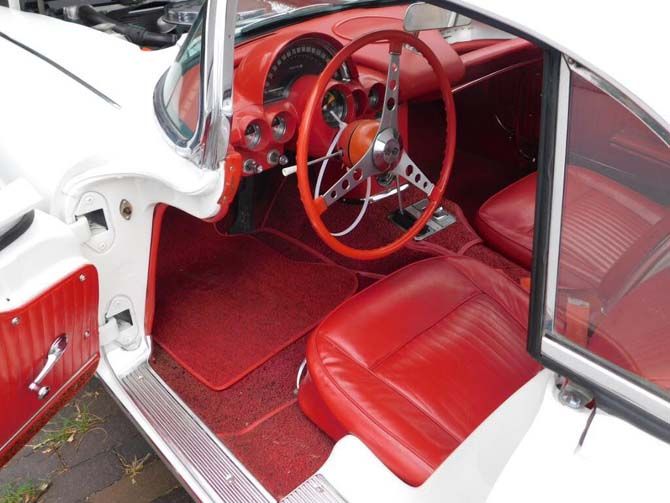 This rare, dual-top 1962 Chevrolet Corvette is among many classic vehicles that had been collected by the founder of the Wyoming Auto Auction in Cheyenne, Wyoming over the last 80 years. The Sam's Auto – A Lifetime Collection auction will take place on Saturday, August 29th where it will be among more than two dozen classic and collectible cars and trucks up for grabs ranging from show-ready classics to restoration-ready projects.