There aren't very many urethane bumper Corvette convertibles around, but we managed to find one.
---
The Chevrolet Corvette's third generation ran for an impressive fifteen years. In that time, the Corvette transformed from a hard-edged sports car to a luxury grand tourer.
This change was necessitated by many external factors, from government regulations to a fuel crisis to changing consumer demand. As a result, we're most fascinated by the early urethane bumper cars.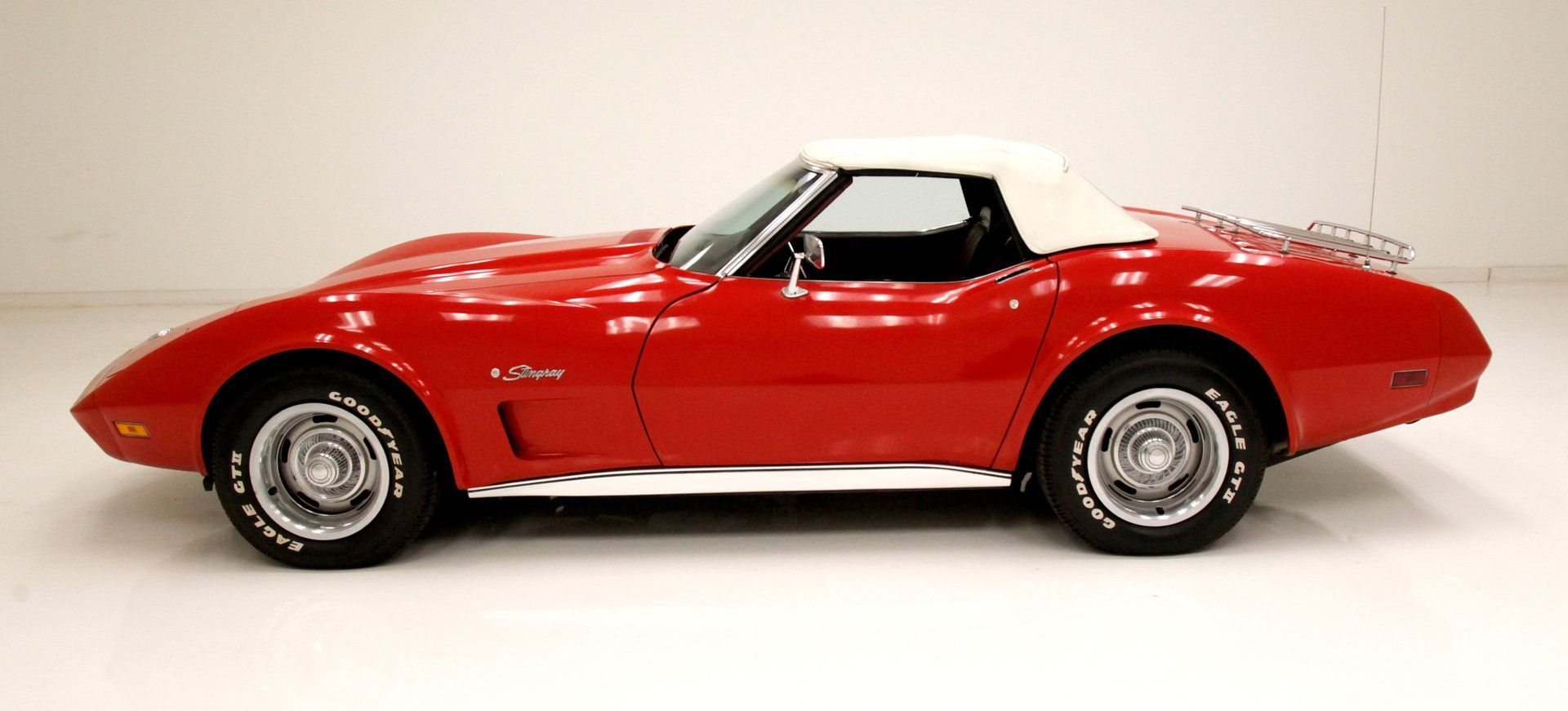 From 1973 to 1976, we saw the Corvette lose its chrome bumpers, its big block, and even its convertible body style. While late impact-bumper C3 Corvettes are relatively common, stumbling upon 1974 and 1975 convertibles is a rare treat.
At the time, there was a real concern that the US government would outlaw convertibles due to safety concerns. As a result, most domestic manufacturers stopped building them.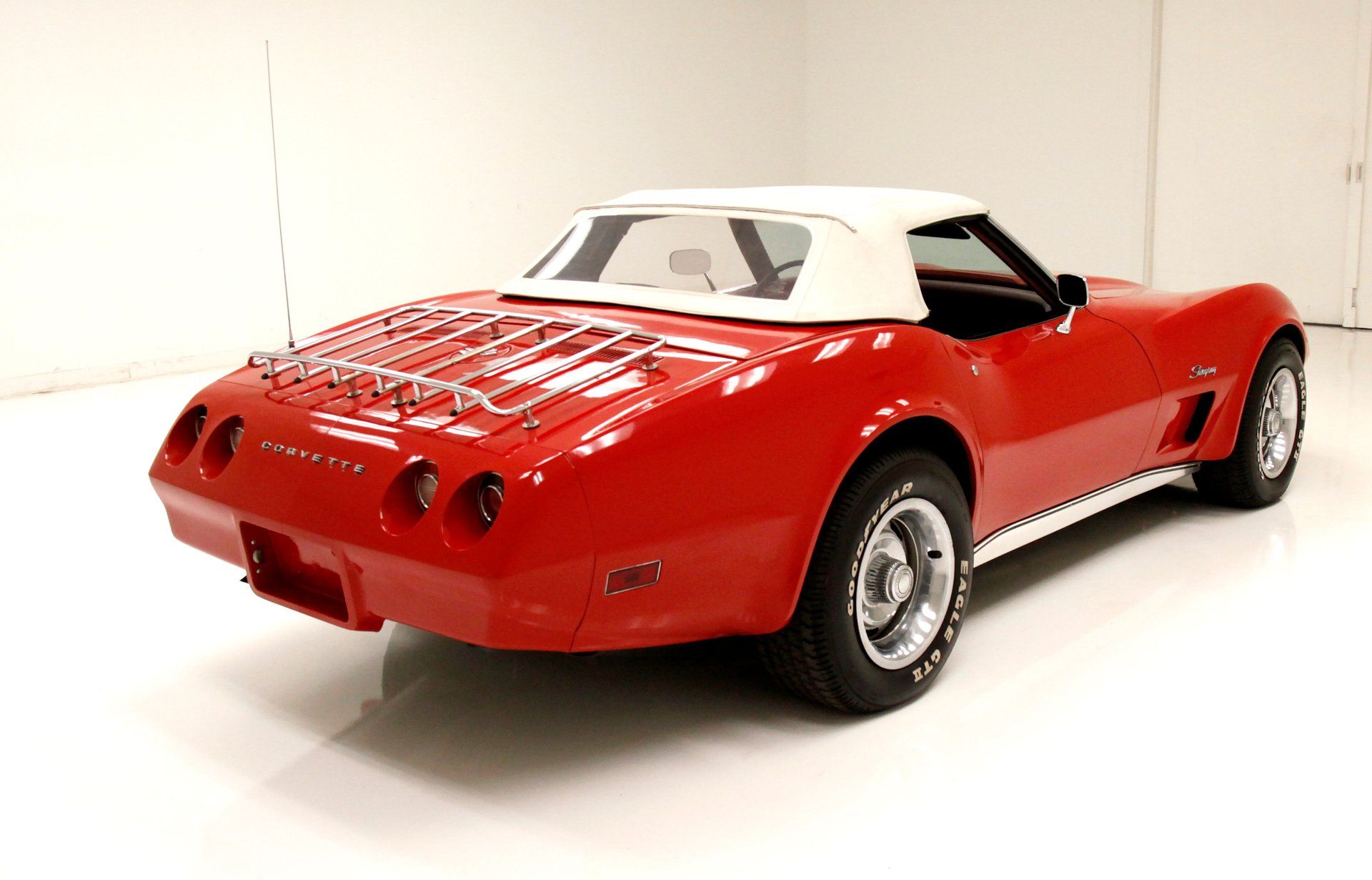 Just 5,474 Corvette convertibles were built in 1974, which was also the final year of the 454 big block and the first year for a urethane rear bumper. 1973 Corvettes already had a urethane front bumper, but 1974 completed the look with a new rear end treatment.
1974 Corvette rear bumpers are unique in that they're a two-piece affair, with a visible seam running vertically through the center. The following year would see this setup replaced with the one-piece unit that would last until the end of C3 production in 1982.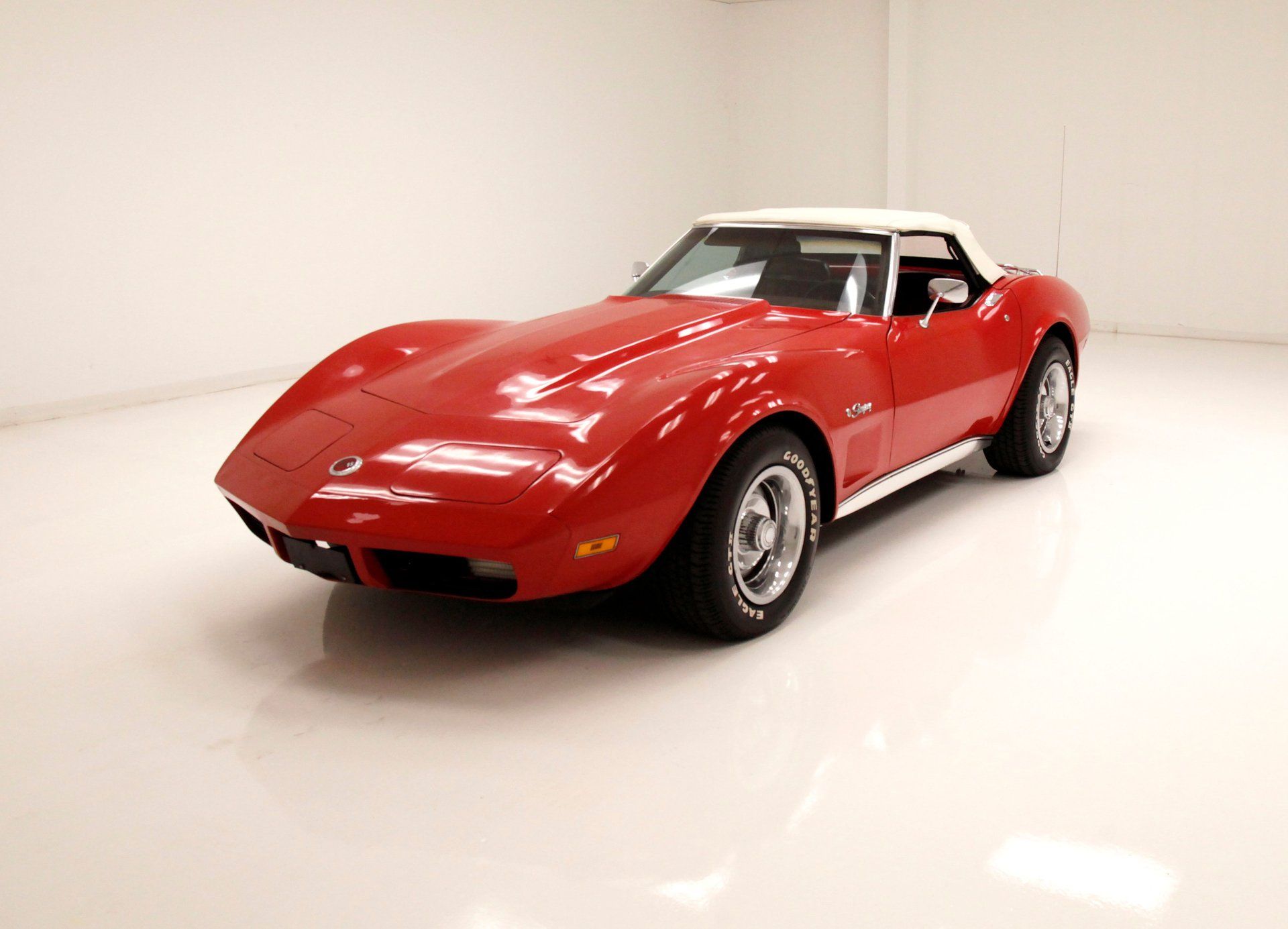 The example seen here is powered by the base L48 350 cubic inch V8 and backed up by a three-speed automatic transmission. It looks simply terrific in red on red with a white top. Rallye wheels wrapped with white letter tires complete the look.
You can find it for sale right here on Motorious. It's offered by Classic Auto Mall in Morgantown, Pennsylvania. This Corvette's condition and rarity definitely justify its $22,900 price tag.