WWSR – What Would Steve Ride? We think it'd look a lot like this.
---
We don't write about motorcycles very often here on Motorious. We're primarily a car site, and while we love motorcycles, there are other sites that cover bikes better than we ever could.
That means that on those rare occasions when we do write about motorcycles, you should pay attention, because it's bound to be something special. Take, for example, this customized Triumph Bonneville, inspired by none other than Steve McQueen.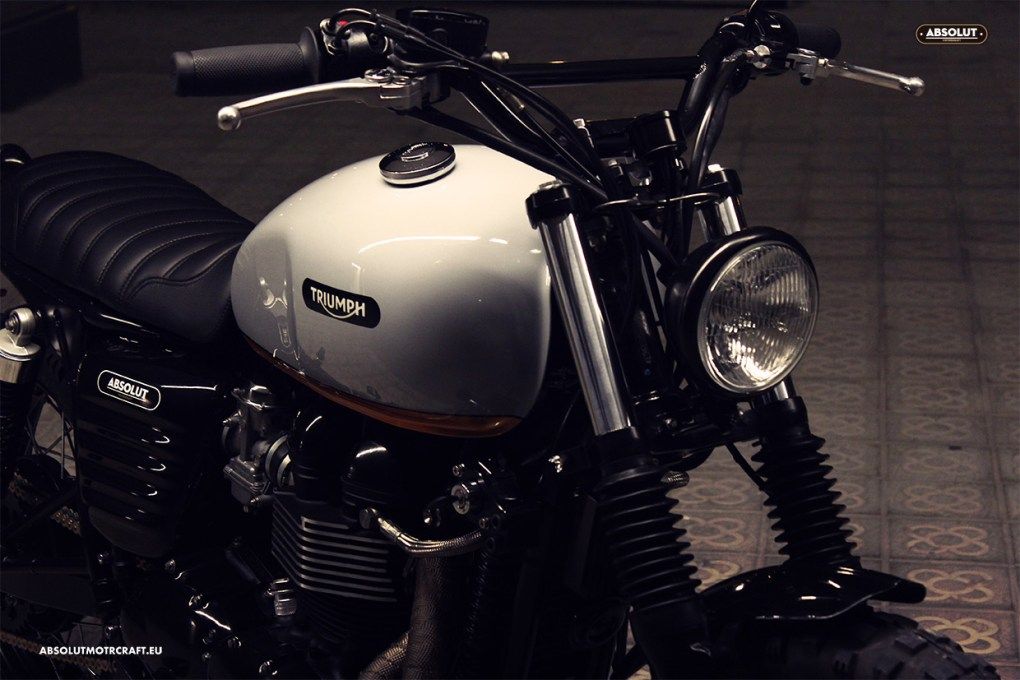 According to Auto Evolution, the bike seen here was built by the Spanish custom cycle shop Absolut Motorcraft. Founded by Federico Cerdá in Bercelona, the firm has a knack for making just about anything with wheels and an engine faster, prettier, and altogether cooler.
As a result, they were particularly well-equipped to build a bike inspired by the King of Cool himself. Triumph themselves actually produced a Steve McQueen edition of the Bonneville, but Absolut Motorcraft took it to the next level.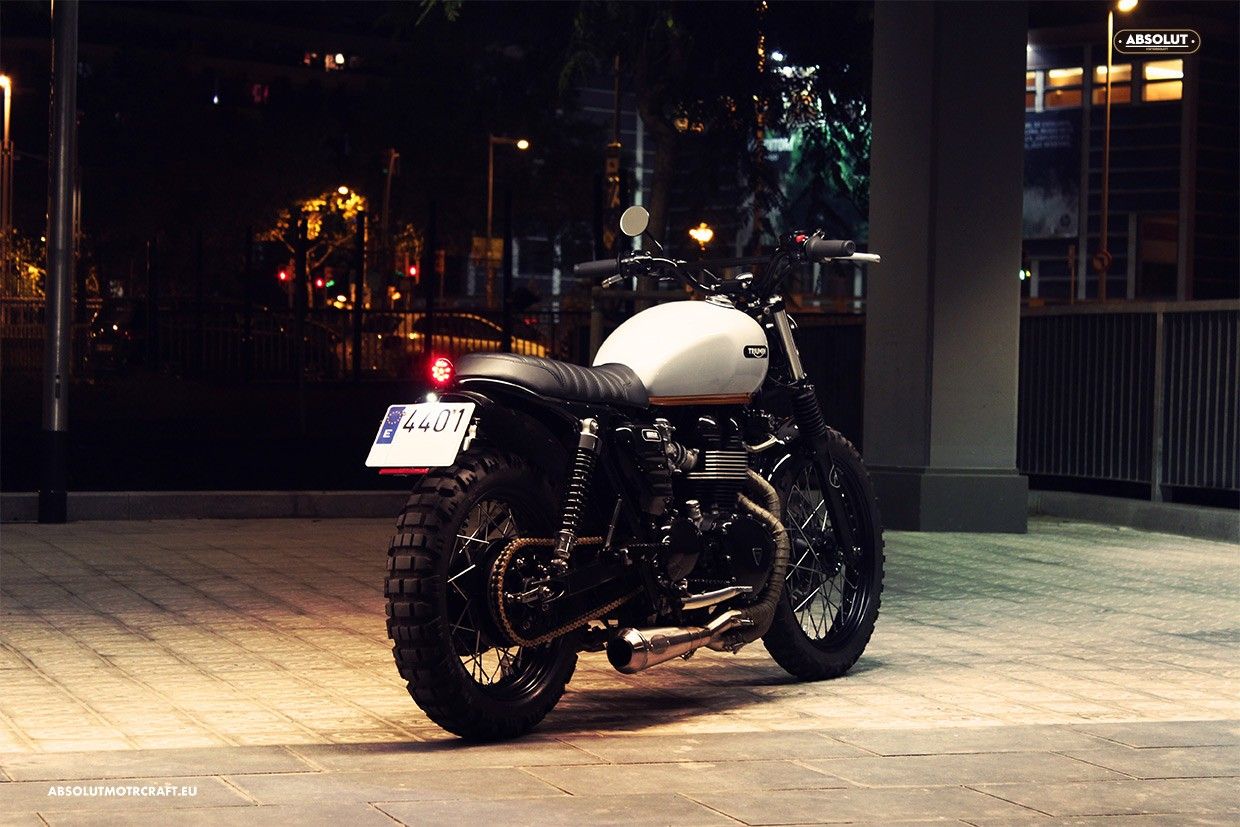 It's well known that McQueen liked off-road motorcycling. Scrambler-type bikes were popular in his day, and they've enjoyed a renaissance over these past few years.
Absolut Motorcraft took the roadgoing Bonneville and transformed it into a dual-purpose machine that would be equally at home on the dunes or parked in front of a dive bar.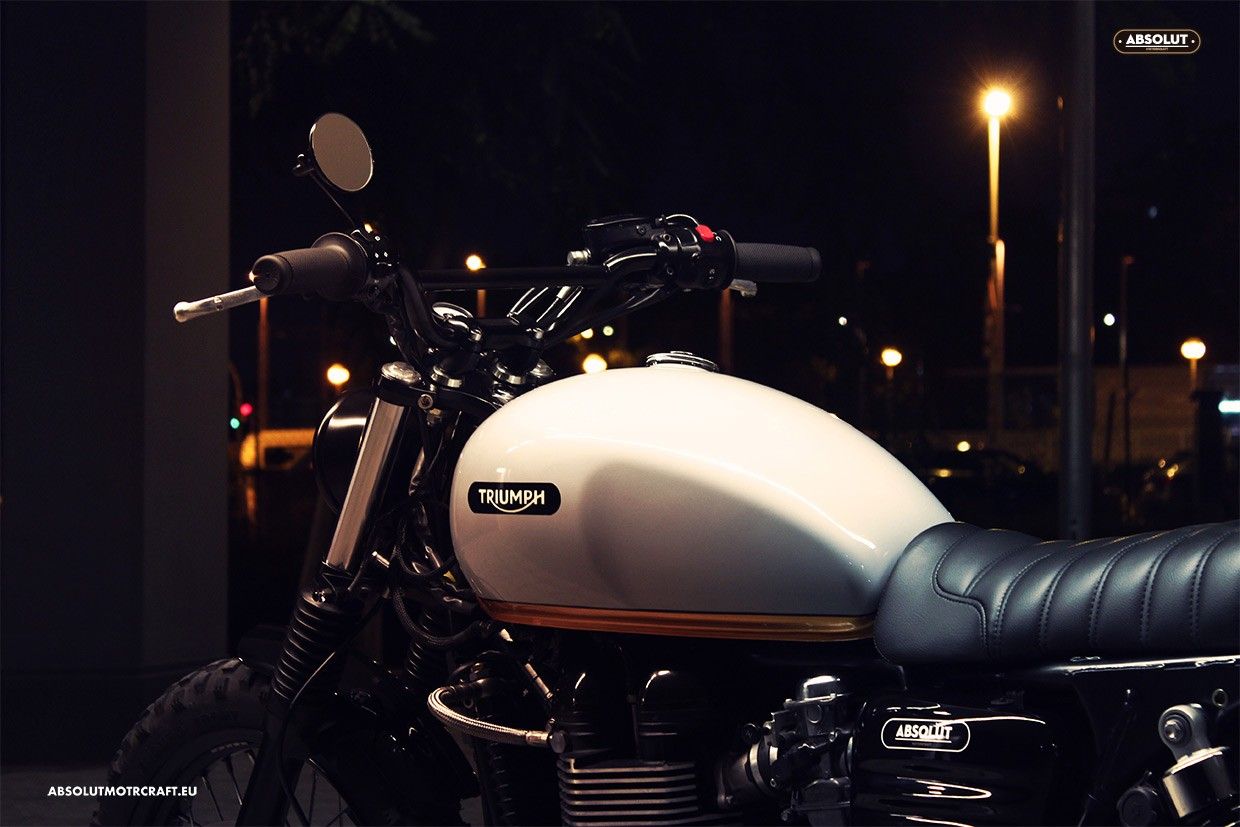 Big, knobby tires, abbreviated fenders, and a custom exhaust are the most easily identifiable deviations from the stock bike. All of them combine to make for a bike that looks far more aggressive than it was in its previous iteration.
In true custom bike style, everything unnecessary was chopped down or removed altogether. The bike has a lean, purposeful look, much like McQueen himself. We think he would have liked this one.