You don't see many Jalpas, but at least one made it into one of the greatest movies of the '80s.
---
We spend a lot of time looking at cars for sale online. Thankfully, we don't have to venture to far to find cool stuff – we found this rare Lamborghini for sale right here on Motorious.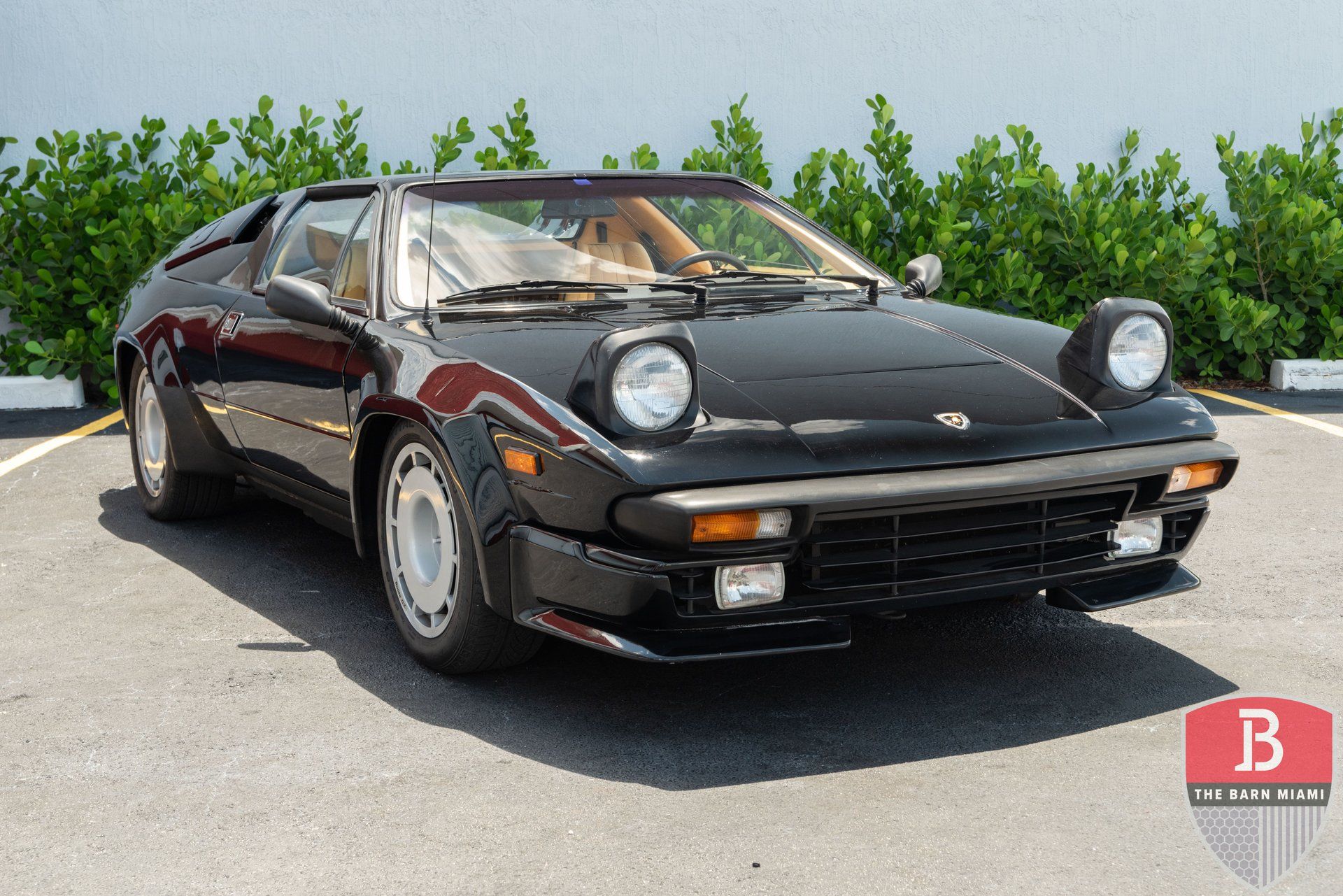 What you're looking at is a 1988 Lamborghini Jalpa – that's pronounced hal-pah – that was built towards the end of the model's eight year, extremely limited run. In total, just 410 Jalpas were produced between 1981 and 1988 at Lamborghini's factory in Sant'Agata Bolognese.
The Jalpa was intended to be something of an "entry-level" Lamborghini, and would compete against the Ferrari 308/328 and the Porsche 911 SC/Carrera 3.2. It would become famous on the big screen during the "No Easy Way Out" montage in Rocky IV. Come to think of it, that Jalpa was black, too.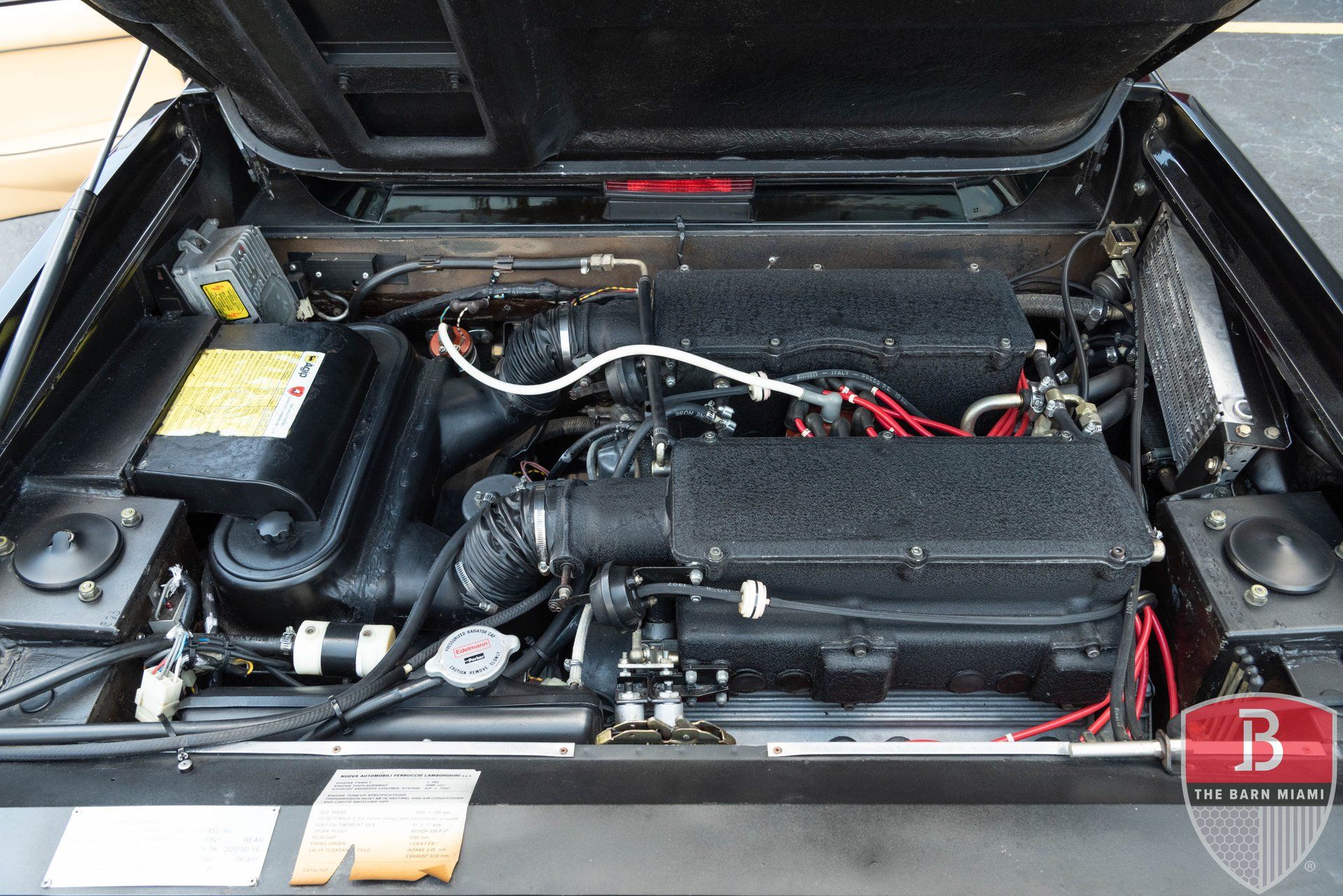 Balboa had good taste. The Jalpa was powered by a mid-mounted, 3.5 liter DOHC V8 fed by four two-barrel downdraft Weber carburetors. Interestingly enough, the engine and transmission is mounted transversely behind the driver, instead of longitudinally, as in the Jalpa's big brother, the Countach.
This engine was good enough for 250 horsepower, which Lamborghini claimed was good enough for a six second zero to 60 time. That put it on par with the Ferrari 328, although it would never sell quite as well.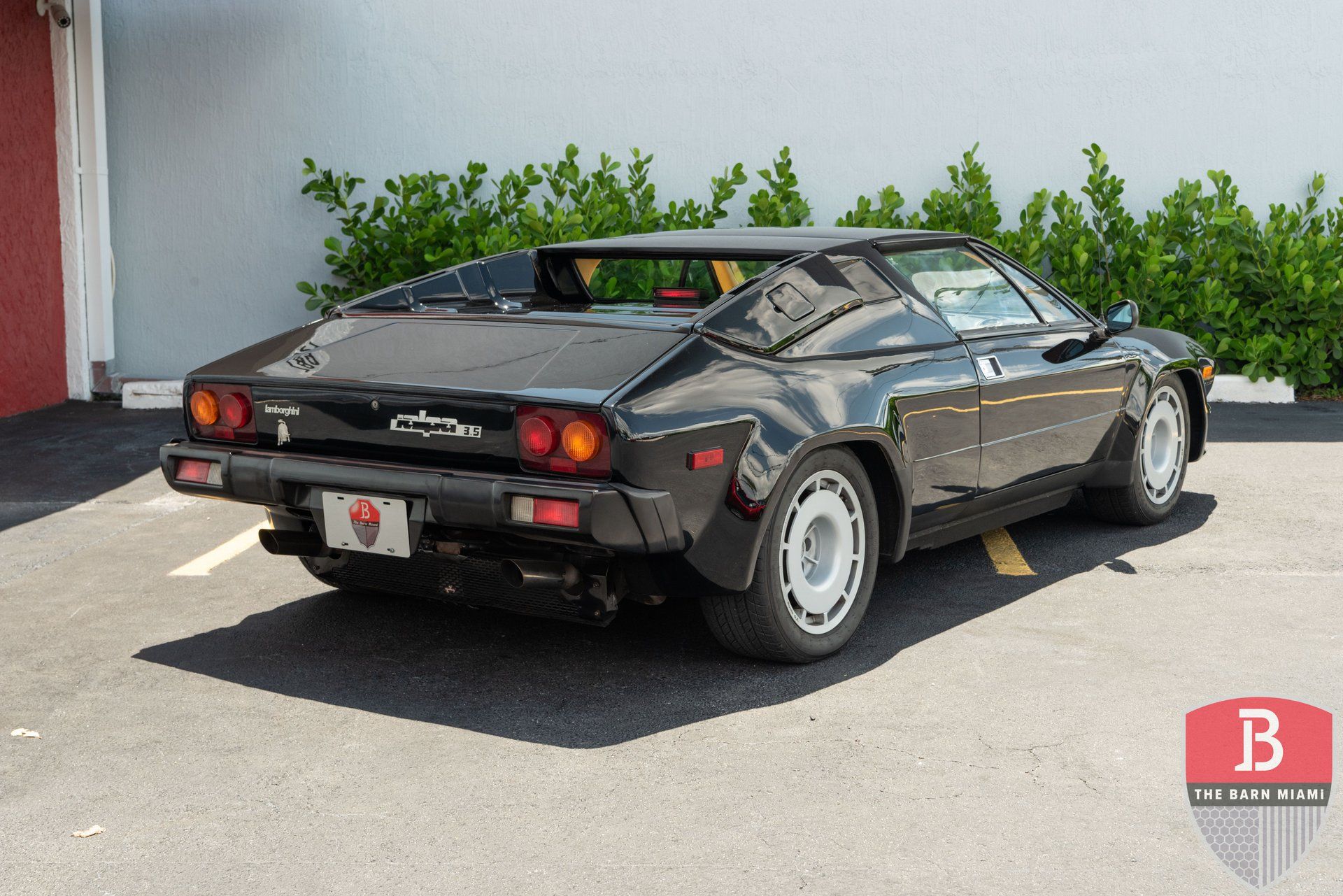 This is a rare opportunity to own one. With just 410 produced over its eight year run, they don't come up for sale often. You can find this one at The Barn in Miami, Florida. We can't think of a more appropriate city for this car – the first thing we'd do is pop the targa top off and cruise from Miami Beach down to Key Biscayne.