Where would you take this Porsche?
---
The general idea behind Porsche was to create a fun driving experience by making a light car with a strong engine. Winning its first race in Innsbruck in 1948, the first 356 proved that Porsche was on to something but this was just the beginning. From there, the car was refined with an emphasis on performance. A 1951 class win at Le Mans really got people's attention and orders for the car skyrocketed. Racers couldn't get enough of the lightweight, well built, aerodynamic, and powerful car, and the 356 proved versatile enough to get them to the track, around it, and back home in comfort. In fact, the 356 all but ended the need to have a street car and then a track car and it became common to see highly qualified race 356 cars on the streets. The next step in evolution for the 356 came in 1955 with the 356A.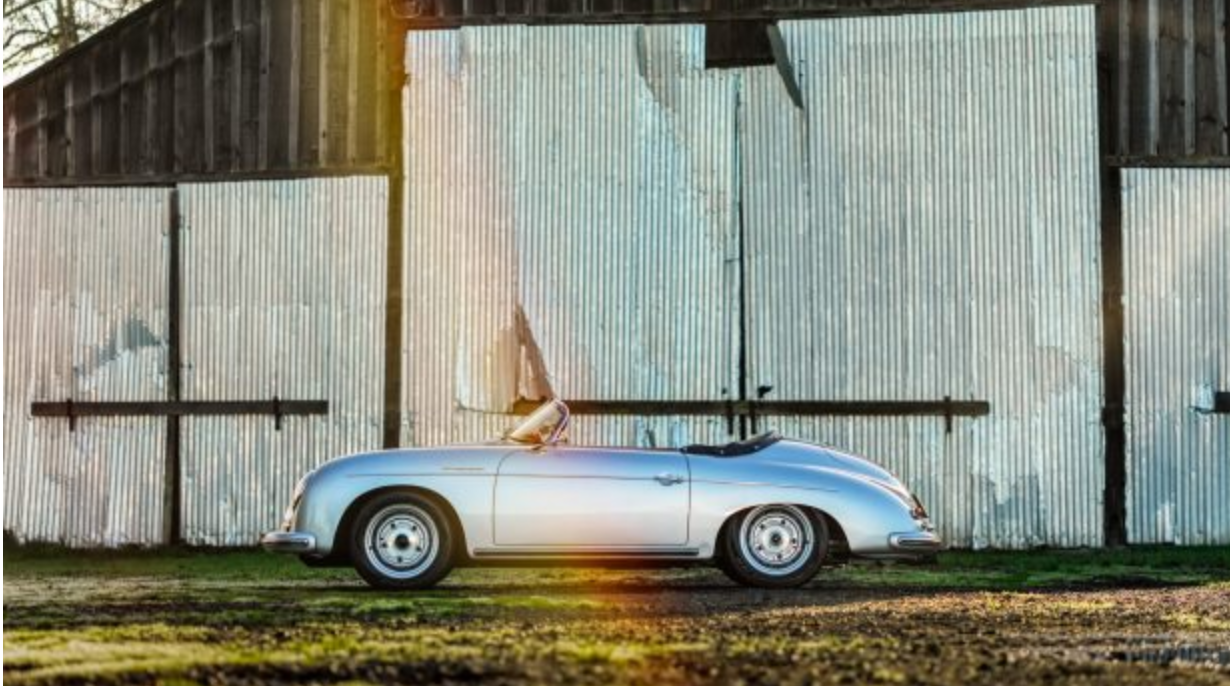 Bring a Trailer is offering Porsche enthusiasts the chance to bid on an excellent example with an intriguing background. This 1957 Porsche 356A Speedster was originally sold to its first owner by Competition Motors of Hollywood, California. At some point, the car was modified for race use but was returned to the street in 1967. Two years later, the Speedster would find a long term home with an enthusiast that would commission a rotisserie restoration in the mid-2000's. Originally finished in Elfenbein white over a black interior, the car now wears a silver metallic coating with a red interior upholstered by Guy's Interior Restorations of Portland, Oregon. Framed by a Nardi steering wheel, green-letter VDO instrumentation features an odometer that reads 15k-miles but this is not believed to be the actual mileage.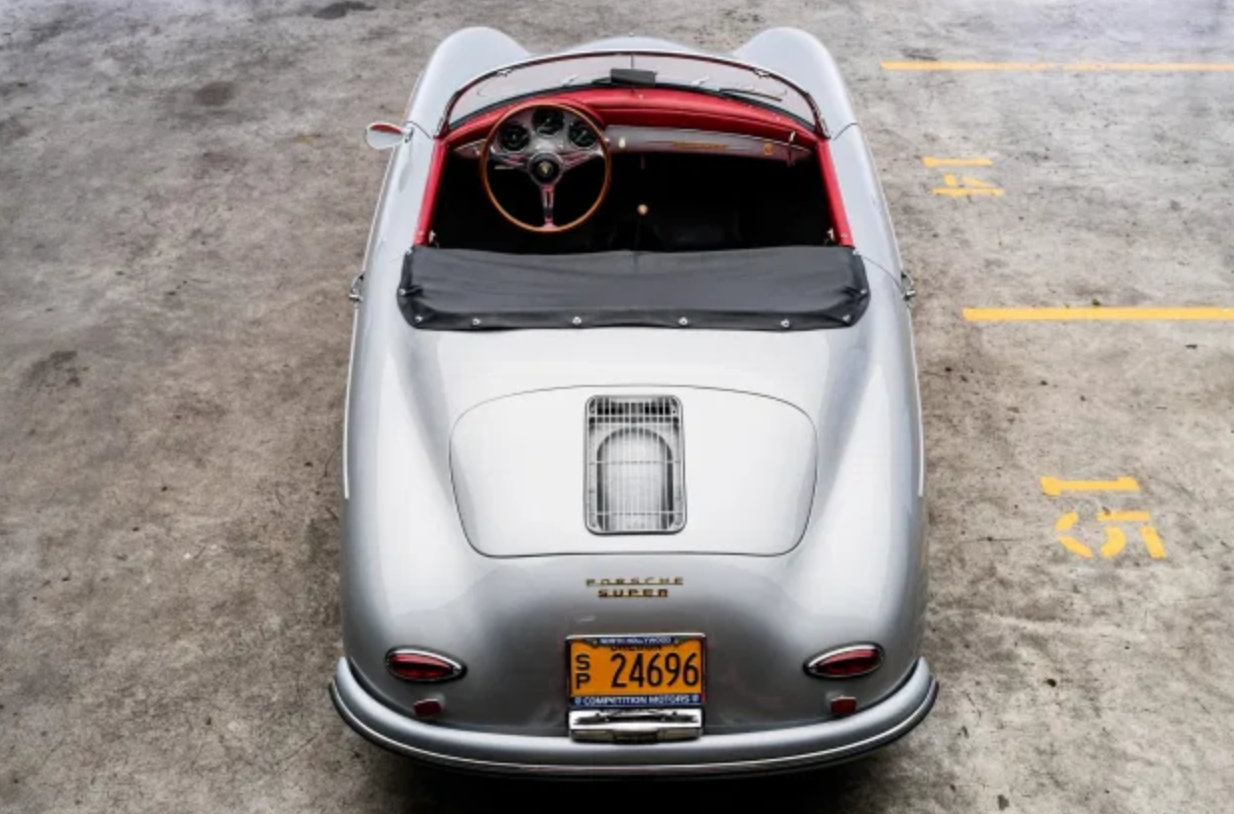 Included in the sale is all of the documentation that makes a collectible car even more so valuable. This includes a full documentation of the car's restoration, the Kardex, and copies of publications that had featured the car. If you are a Porsche enthusiast, this is too good of an opportunity to pass up. This car is available through Bring a Trailer. Click here to learn more about their process.