This is an early production model as well.
---
1963 was an incredible year for the American automotive industry, especially for the sports car market. The Corvette had first debuted ten years prior and had used that time to build a reputation for dominating the autocross track. Because of this wise use of time, the Vette' was essentially untouchable. Until the creation of the Shelby Cobra. Designed to destroy the top dog Vettes of the SCCA, the Cobra brought out the best of Shelby's creative engineering. Sporting big V8s lightweight chassis and that classic British roadster turned American road warrior style turned the car into an instant icon.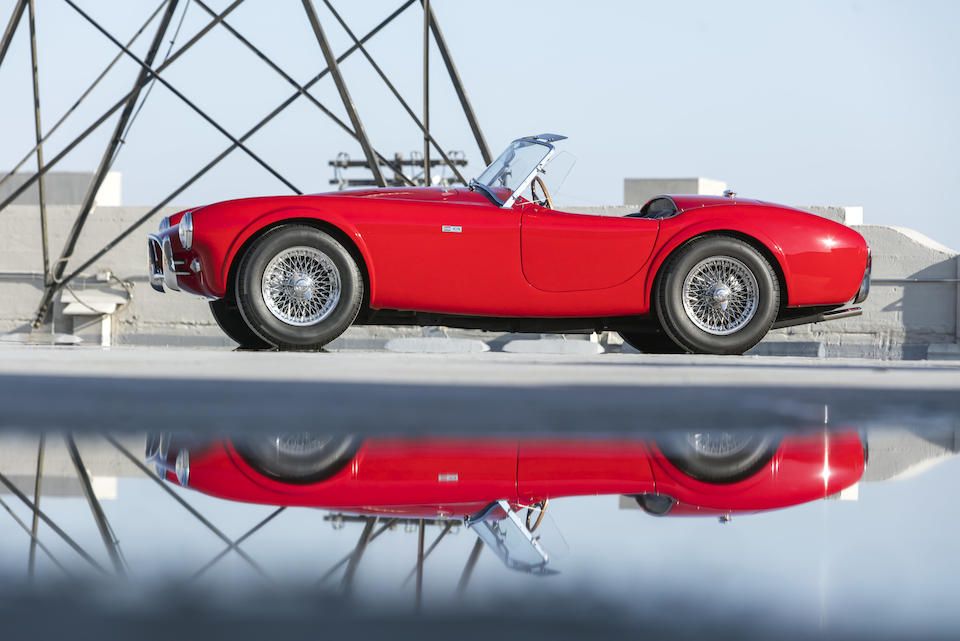 This car epitomizes that same focus on being the best with a 260 ci V8 under the hood, which pushes 260 bhp through the four-speed manual transmission. Stopping power was handled by the four-wheel solid disc brake setup, and corner-carving was accessible by the fully independent suspension. These high-performance upgrades made the perfect track car in the early 1960s, which blew away the brand new performance focus of the second generation of the Corvette. Nevertheless, this little red roadster was just what the American racer scene needed to reach the next level of competition.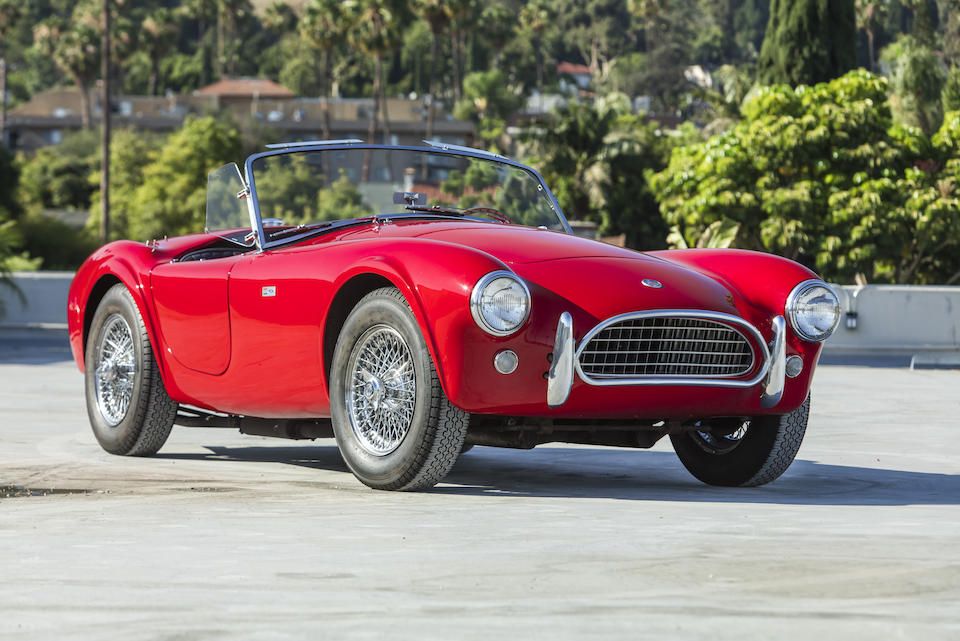 Shelby produced just 62, 260 ci V8 Cobras in the early 1960s, and this is number 47, making it a scarce American sports car. Everything from the mighty V8 roaring from the dual exhaust to the bright cherry red paint. That intense color scheme is made complete by the chrome wire wheels, which are small enough not to bog down the engine but still allow enough space for the high-performance brakes. For any enthusiast looking to hold a piece of American automotive history, you won't find a car better matched for you. However, having enough history and legend behind the name to hold its value for the foreseeable future, coupled with the excellent features and classic styling, make this a tough find in today's market. So if you want this car, you had better hurry before someone else snatches this incredible car up.