Teal paint with gold wire wheels is as early '90s as it gets.
---
We're big fans of third gen F-Bodies here on Motorious. We found this one while browsing through entries in our Digital Concours, and it had our attention immediately.
We're old enough now to be nostalgic for the early '90s. Vanilla Ice on the radio, The Fresh Prince of Bel-Air on TV, and cool machines like this Camaro Z28 roaming the streets. It was a great time, all things considered.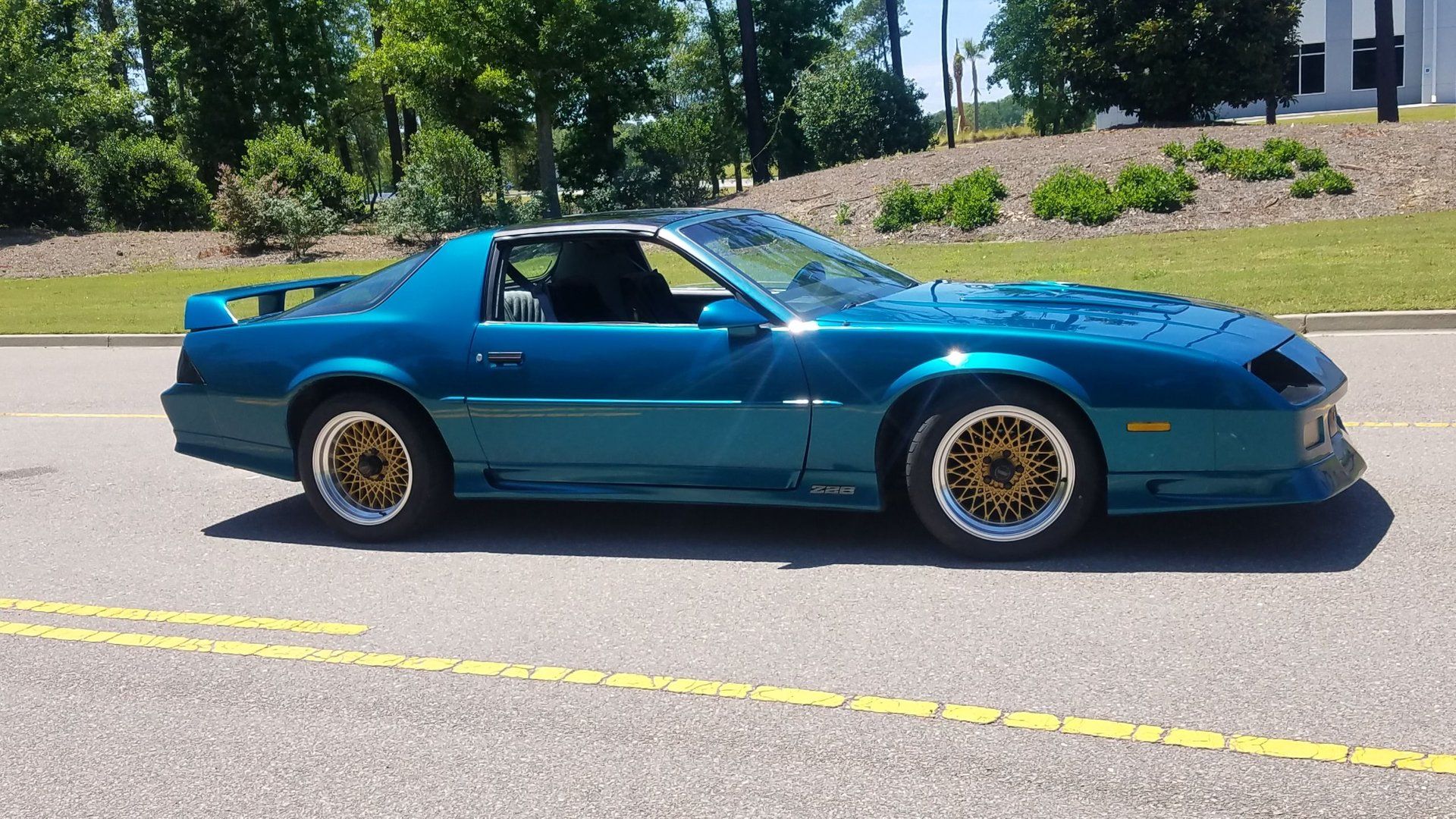 Back then, tough guys wore pink, and teal, purple, and neon was all the rage. We'll readily admit that we miss the ability to order a performance car in teal. Dark grey is just so boring by comparison.
Believe it or not, all of the aerodynamic aides, from the aggressive ground effects to the wild spoiler, are 100% factory. The only deviation from stock is the wheels, which are 17" reproductions of Trans Am GTA wheels.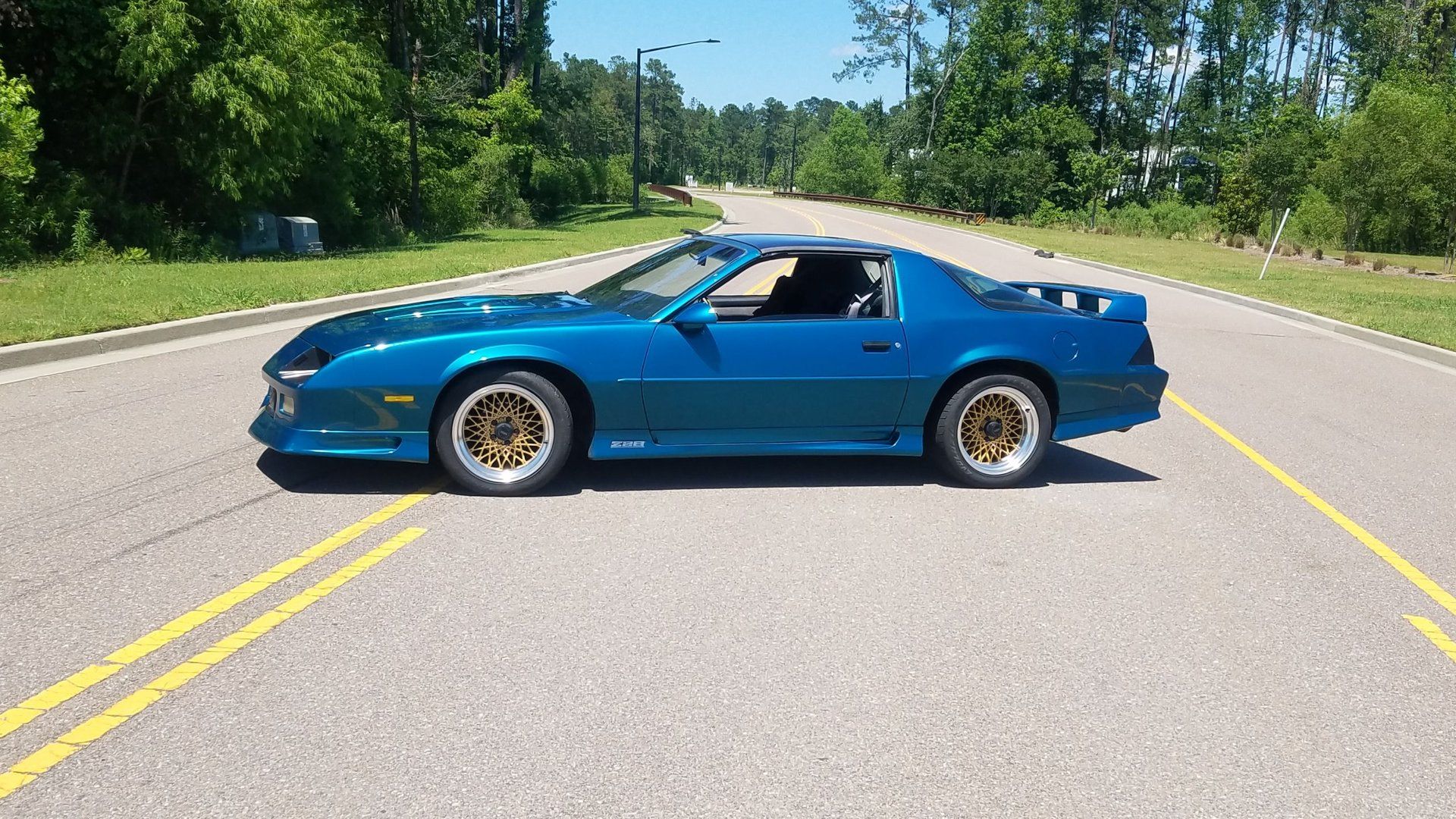 They look great, and the gold basketweave style really fits in with the early '90s theme. Will gold BBS-style mesh wheels ever fall out of favor? Probably not.
1992 was the final year for the third gen F-Body. All of the Camaros built that year had small "25th Anniversary" plaques on the dash. Under the hood, you'll find a 5.7 liter, 350 cubic inch small block fed by Tuned Port Injection.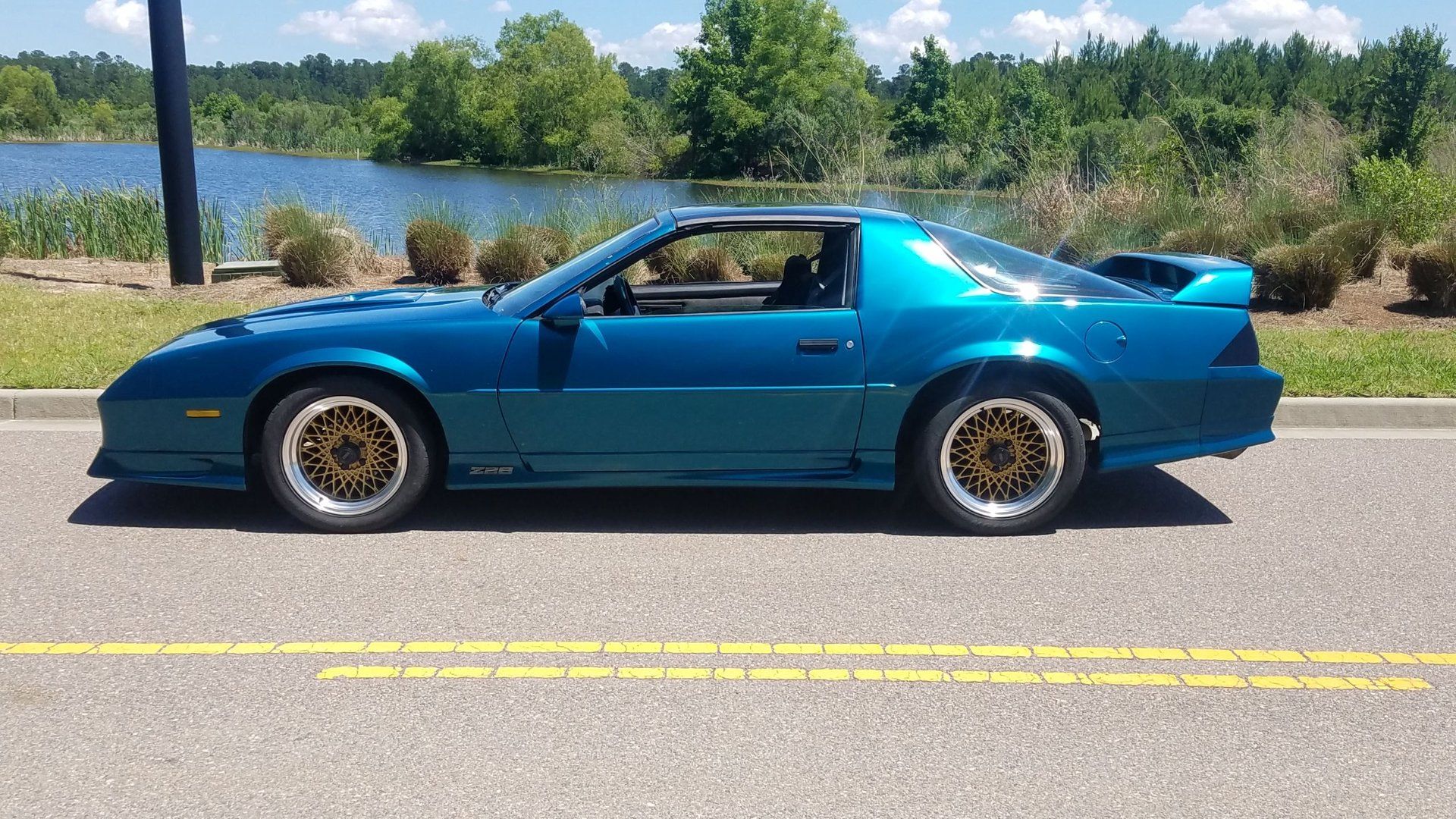 The Corvette would switch from the L98 TPI engine to the LT1 in 1992, while the Camaro would wait until the next year – and the next body style – to make the switch.
Many third gens were used and abused. While this car is mostly stock, we're just happy to see that it's been well cared for by a loving owner. That alone deserves recognition.