This collector car is going to auction.
---
Everyone dreams of owning an exclusive, lust-worthy car, but now is your chance. A 2009 Chevrolet Corvette C6RS by Pratt & Miller is headed to the auction block, giving bidders a rare crack at such a car. Even better, this is America's sports car, so if you win this is a unique way to show off your patriotism while scooping up something truly collectible. Just remember you need to register before bidding on this vehicle.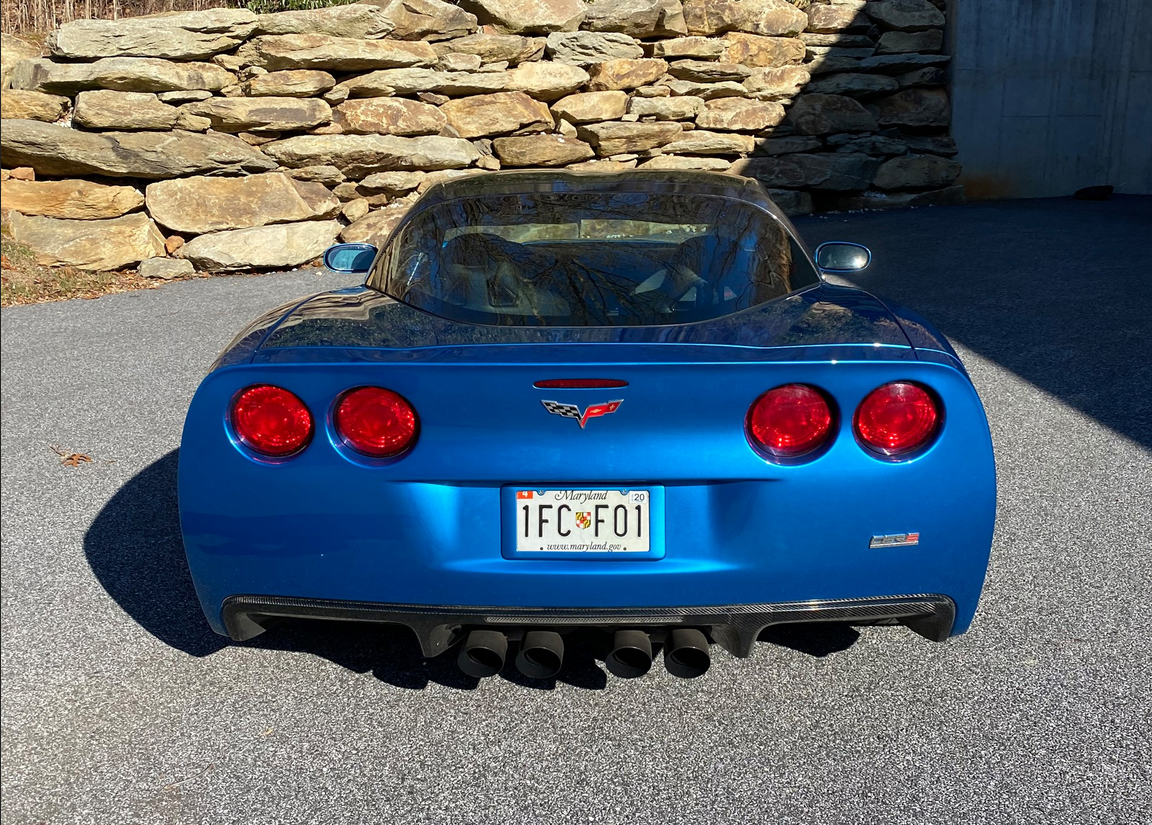 Pratt & Miller only made seven of these cars and this is number six. This thing is a legend and something many 'Vette fans lust after, making it an excellent acquisition for any collection, large or small.
You get 600-horsepower at your command, thanks to the massive 8.2-liter V8 engine from Katech Performance. Bolted up to that is a blueprinted six-speed manual transmission, which works with an upgraded Centerforce dual-friction clutch and an aluminum flywheel. That combination means when you drop the hammer this Corvette rips forward like an animal. That kind of performance is seriously addicting, and so is the sound of the Corsa cat-back exhaust.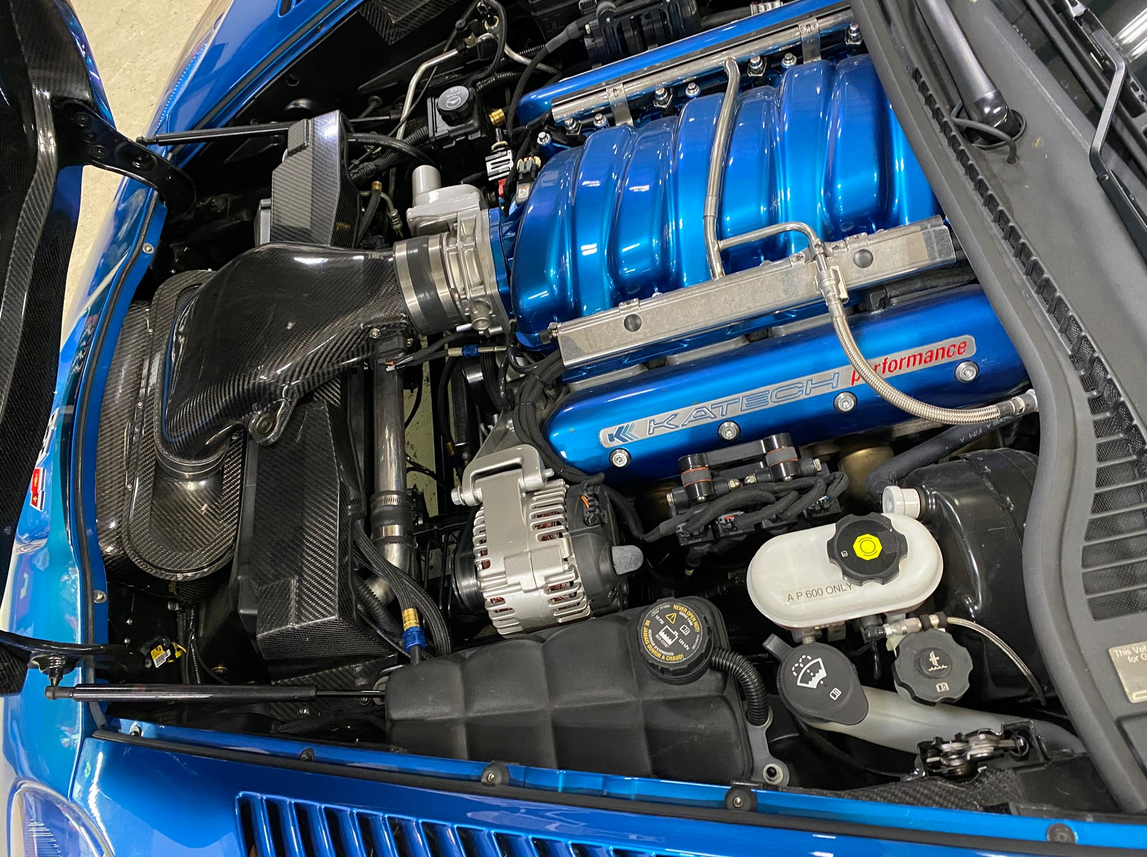 You'll note this car doesn't exactly look like a stock C6 Corvette from the exterior. One of the most obvious changes is a massive heat extractor in the hood and huge vents at the top of both front fenders. Scoops at the front of the rear fenders help keep the Brembo brakes cool. The rear wing is powered. And you'll note exposed carbon fiber on the front splitter and rear diffuser. Dual front fender stripes tie into Corvette heritage and add a nice touch.
The last thing anyone wants to do with a car like this is scrape that beautiful body or the chassis on a steep driveway skirt. An Arvin Meritor Dynamic Height Control suspension helps this car ride just as it should in different scenarios. You also get fantastic center-lock BBS wheels, 18-inch up front and 19-inch for the rear.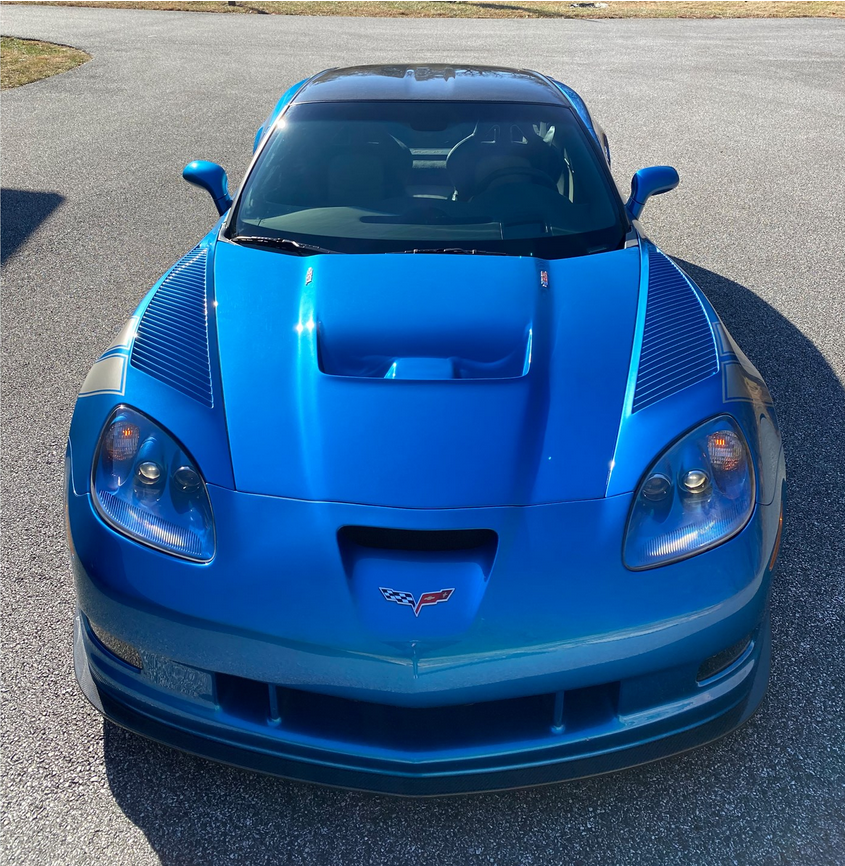 RM| Online Only - ONLINE ONLY: THE PALM BEACH AUCTION BIDDING OPENS FRIDAY 20 MARCH 2020. Consignment for your vehicle is also available.
More Corvette News