It's a beautiful British roadster.
---
British roadsters from the 1950s are absolutely iconic, with many lusting after them. This 1956 Austin-Healey 100M BN2 Roadster listed on Bring A Trailer stands apart from many of the others on the market for several excellent reasons. You'll need to act quickly by registering to bid if you haven't already, because bidding on this car ends in one day.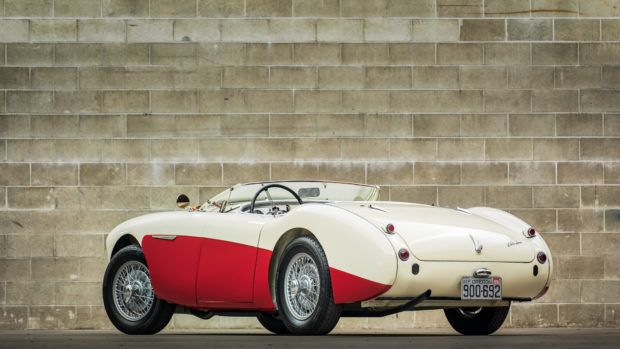 A mere 640 of these Austin-Healey 100M BN2 Roadsters were made in about 10 months, so these cars aren't exactly lying around in dusty barns all over the place. This particular car was made for the US market and reportedly has had the same owner for 39 years, apparently being cared for extremely well.
The current owner bought the car in 2016 and put it through an exhaustive restoration which included not only refurbishing the exterior and interior, but also rebuilding the 2,660cc inline-four using a Denis Welch aluminum cylinder head, Arias forged pistons, an Elgin ground and re-hardened camshaft, high-volume oil pump, etc.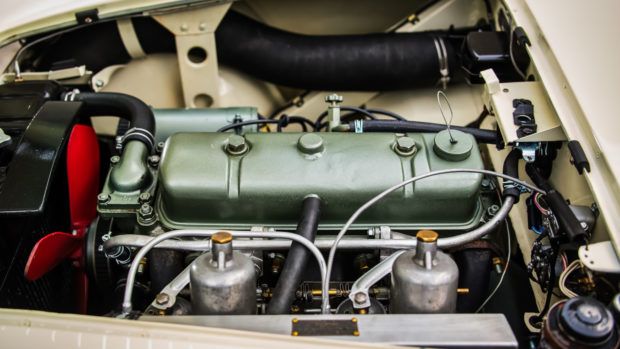 Other mechanical improvements have been made. The four-speed manual transmission has been preserved and retains its overdrive. Both the suspension and brake systems have also been overhauled.
As you can clearly see, this Austin-Healey is a real looker. The two-tone Old English White and red exterior promises to turn heads, plus it goes nicely with the black and red interior. Wire knock-off wheels, factory badging and trim, plus that iconic "smiling" grille are all included.
Included with this car is a British Motor Industry Heritage Trust Certificate as well as a 100M Registry Certificate. The seller is sweetening the deal further with the 1959 sales invoice and a clean Oregon title.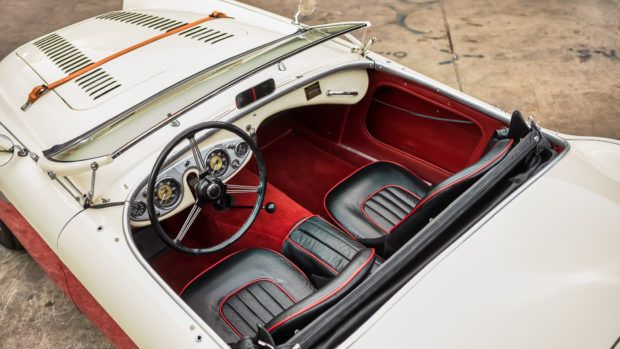 If you're not familiar with Bring A Trailer, you can learn more about the site here. Of course, you can submit one of your vehicles to be auctioned and peruse the other cars being auctioned right now.
More Cool Cars To Buy