The revolutionary Bond Minicar began as an economic necessity and is now a rare piece of automotive history.
---
Coming out of the great depression and heading almost immediately into WWII was not easy on the world. This left a mass amount of people looking to take the most economical route to go about their daily business. For many, the simple answer was to ride a bike, motorized or not, others needed a form of transportation large enough to carry a passenger, goods, or groceries around. For these purposes there were few options that were affordable to the average person as four-wheeled cars were simply too expensive to own due to taxes and fuel costs as well as the initial cost of the vehicle itself.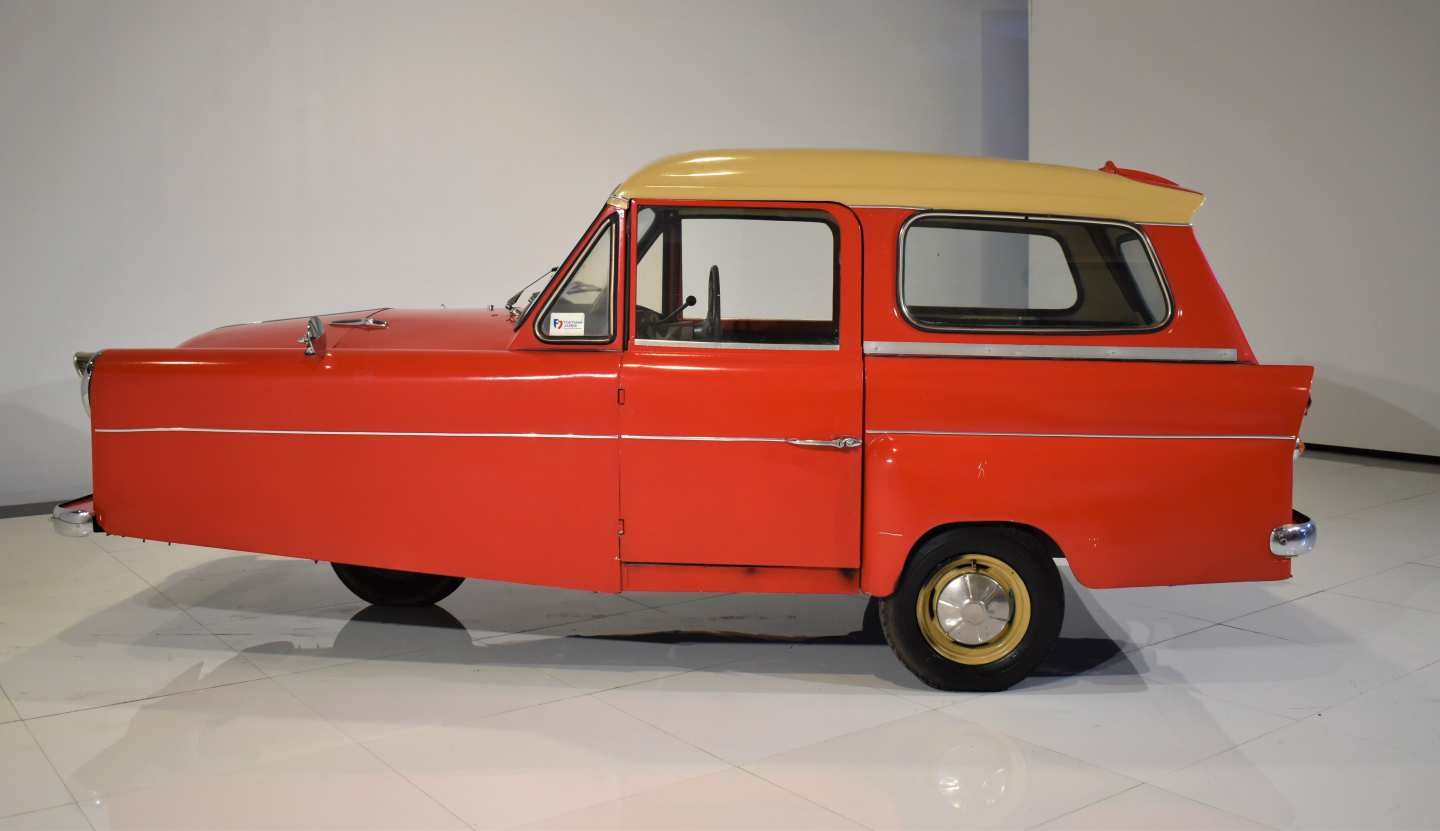 In 1949, Lawrence Bond, an engineer from Preston, created a three-wheeled economy car called the Bond Minicar. Powered by an air-cooled motorcycle engine paired with a 3-speed gearbox, the little car incorporated lightweight materials to allow for 30-mph top speed while getting an astonishing 97-mpg. On top of the economical cost of operating this revolutionary little car, there were also many tax incentives that drove its success among the public. Because of its small stature, the fact that it only had three wheels, and its lack of a reverse gear, it could be driven with a motorcycle license, it qualified for a lower vehicle excise duty, and it also had a smaller initial purchase tax.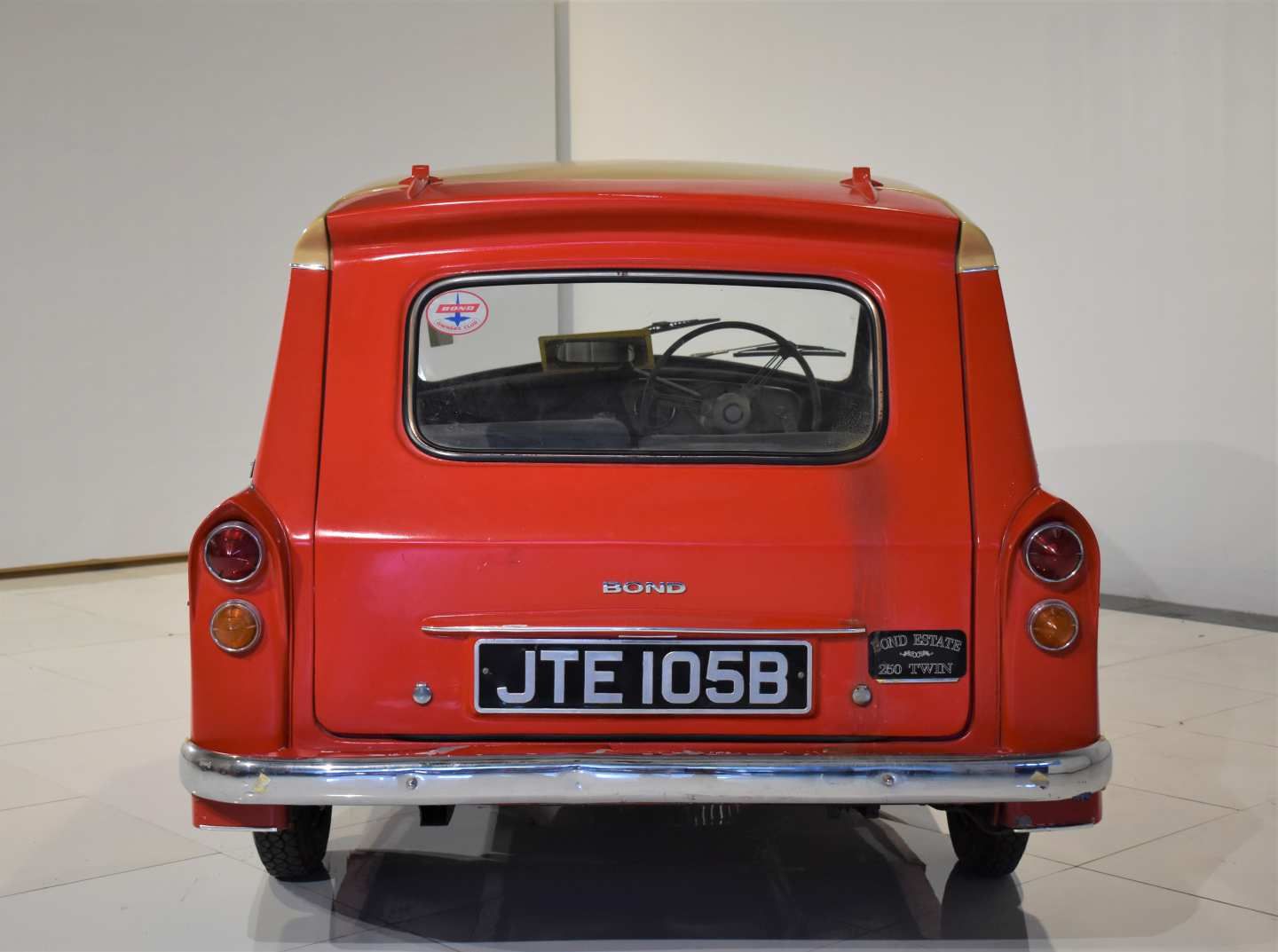 While these advantages led the Bond Minicar to be quite popular, it also led to a restructuring of tax rates for four-wheeled cars. In turn the four-wheeled economy cars of the time became the more economical choice and the last Bond Minicar was made in November of 1966. These small three-wheeled cars went from being a popular and affordable option for the average person to a novelty and now they are rare collectibles.
This Bond Estate 250 Twin is being offered by Vicari Auctions. Finished in red over a gray interior, the car appears to be in good condition. Under the hood is what seems like a correct air-cooled motorcycle powertrain and a modern battery. For more information on this car visit vicariauction.com or click here to consign your vehicle.