Ford's fastest is even faster after taking some weight-saving measures.
---
Ford's GT supercar is an incredible, state-of-the-art machine. Regardless, even after it was released, Ford engineers looked for ways to squeeze even more performance out of the already potent GT.
After some hard-fought race success, Ford released the GT Competition Series to commemorate their victories. These cars featured several weight-saving measures, employing materials such as carbon fiber and titanium. Thinner glass was always used.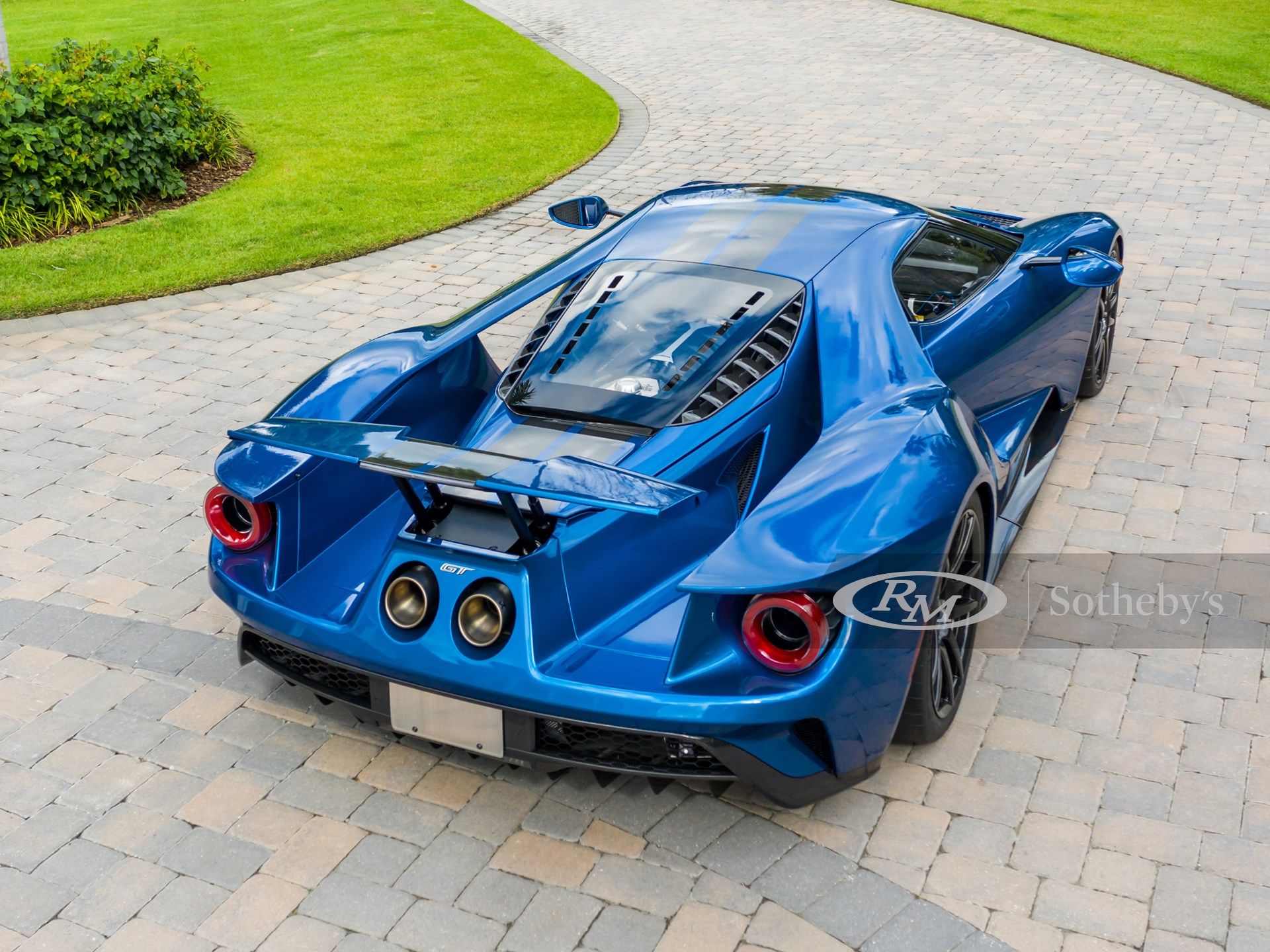 Major weight savings, though, came from removing the Ford GT's creature comforts, such as the air conditioning, stereo system, and even the cupholders. For some, this was a bridge too far.
As a compromise, Ford built a limited number of Lightweight models, which included all of the weight saving measures but retained the infotainment system and air conditioning of the standard car.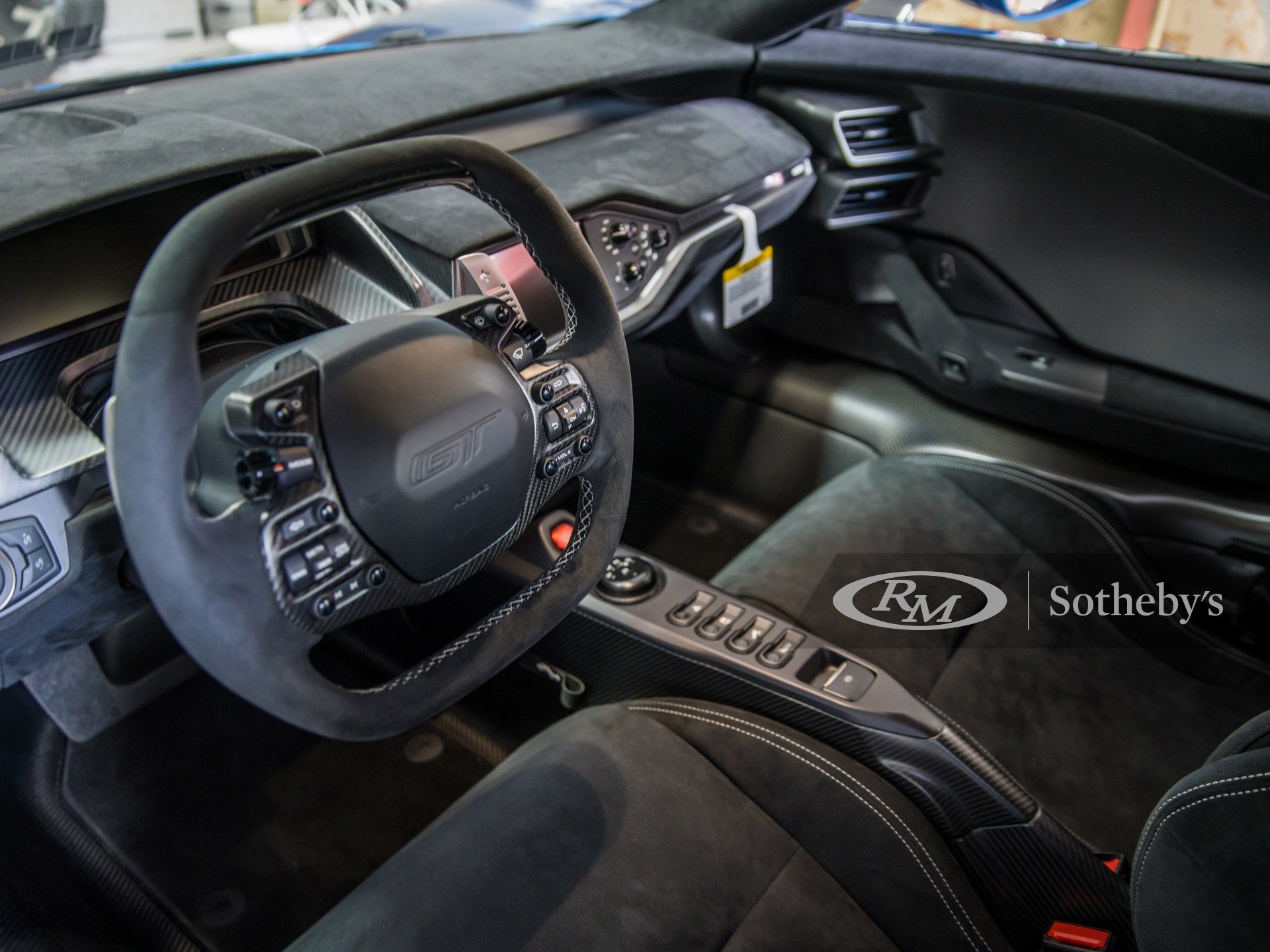 The Lightweight package costs $70,000, and includes carbon fiber stripes, carbon fiber wheels, a titanium exhaust, titanium lug nuts, and more. Even the steering wheel was lightened – then wrapped in alcantara.
The original owner of this car special ordered it from a dealership in Sebring, Florida. Upon delivery, they had a shop professionally apply paint protection film. Inexplicably, the owner never drove it – there's just 8.2 delivery miles on the odometer.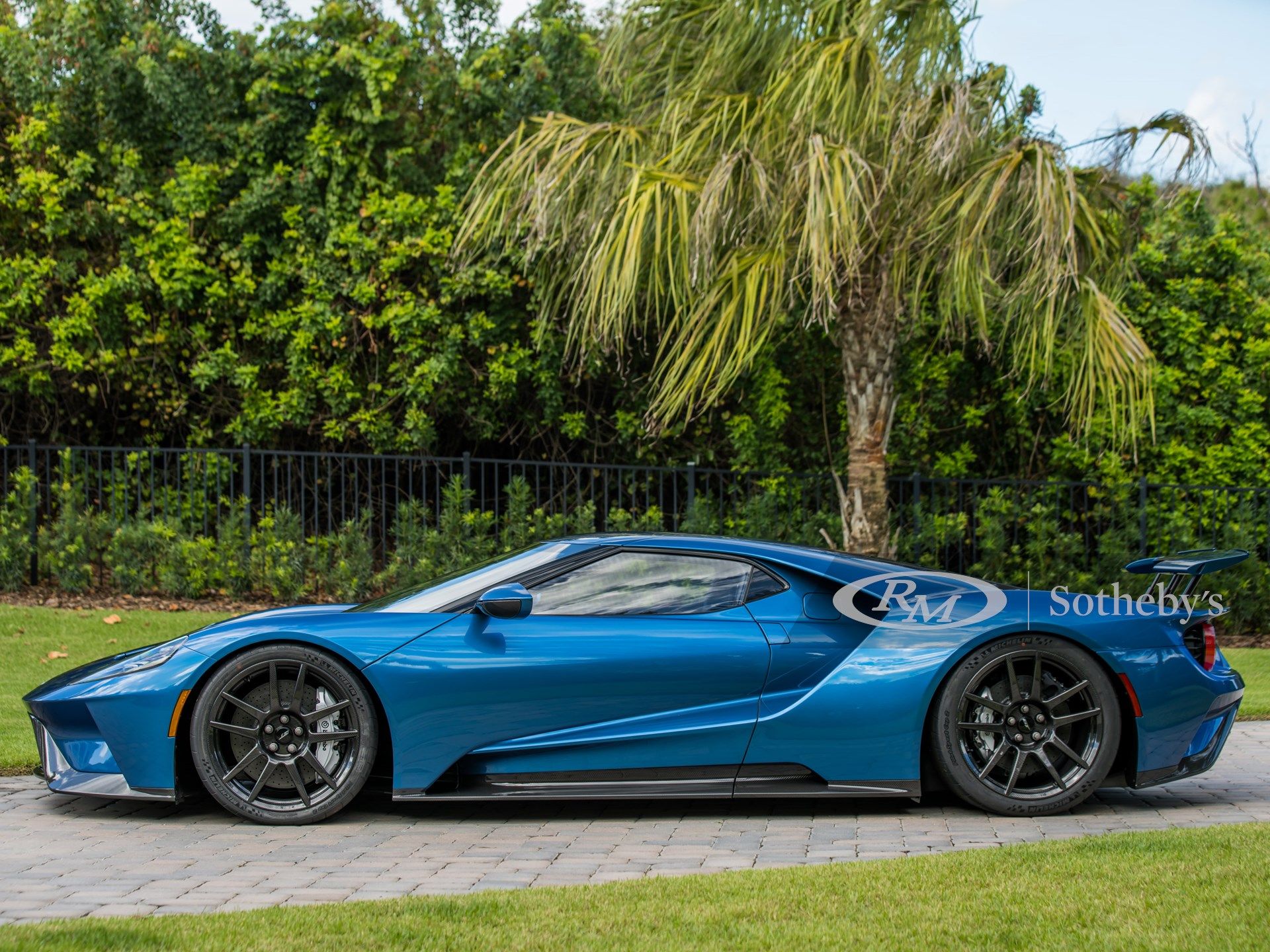 We hope that the next owner gets to enjoy this rare machine more than the current one. Of course, given the price of these cars, it's no surprised that they were a little hesitant to turn it loose on the street.
Still, we can't imagine anything more fun than getting groceries in a 200 MPH supercar – then taking the long way back home. If that sounds appealing to you, your chance is coming up.
This Ford GT will be auctioned off by RM Sotheby's as part of their Arizona 2021 sale. This car will cross the block on January 22.