A built small block moves this 1/8th mile racing truck.
---
Collector cars come in a myriad of forms. From classics to hot rods, there's no right or wrong way or rule book on how one should be done. Although, many of us enthusiasts do have our checklists we use to sift through our options and there is no doubt there are winning formulas. A recipe, if you will. Like the one that was obviously observed when this 1987 Chevrolet S10 Pro-Street, available through Streetside Classics, was built. Seemingly nothing was overlooked.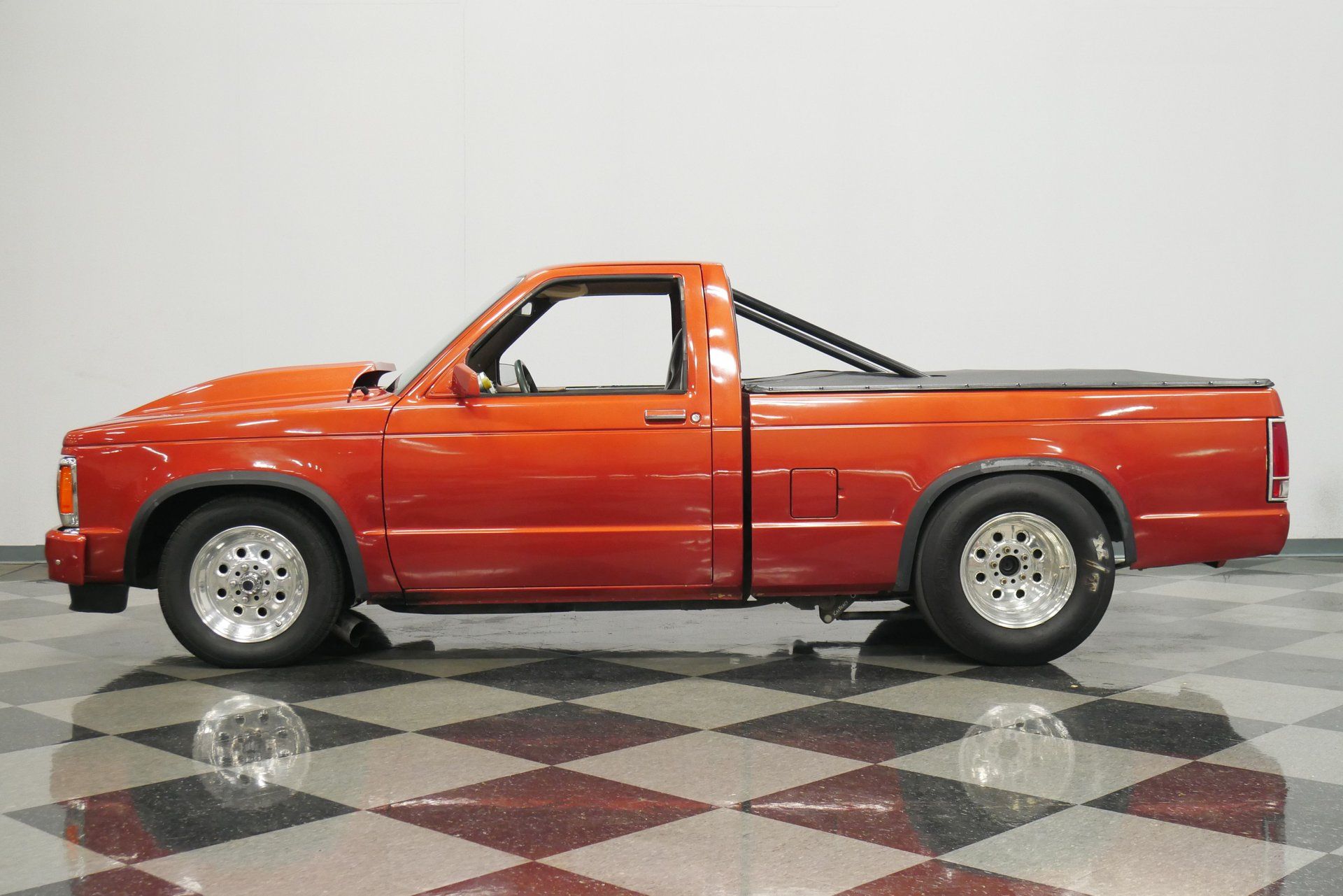 Because the ability to put the power to the ground is just as important as the over 500-horsepower small block under the hood, this truck was built with tire/pavement contact in mind. The skinny and Mickey Thompson slick wrapped weld style wheels give way to a bevy of chassis and suspension strengthening modifications including a 12-bolt rear end with 4.88 gears, a custom aluminum driveshaft with stout 1350 u-joints, CalTracs adjustable shocks, hardy traction bars, and a full race cage with integrated reinforcement bars coming out of the bed.
The interior is centered on the straight-line track to match the rest of the truck. G-Force five-point harnesses are in charge of securing driver and passenger to the dual racing bucket seats. The Lecarra sports steering wheel sits between driver and white-faced auxiliary gauges. A floor mounted Hurst ratchet shifter is used to control the 4500 stall and trans brake equipped Powerglide transmission while toggle switches man the front disc brake line lock.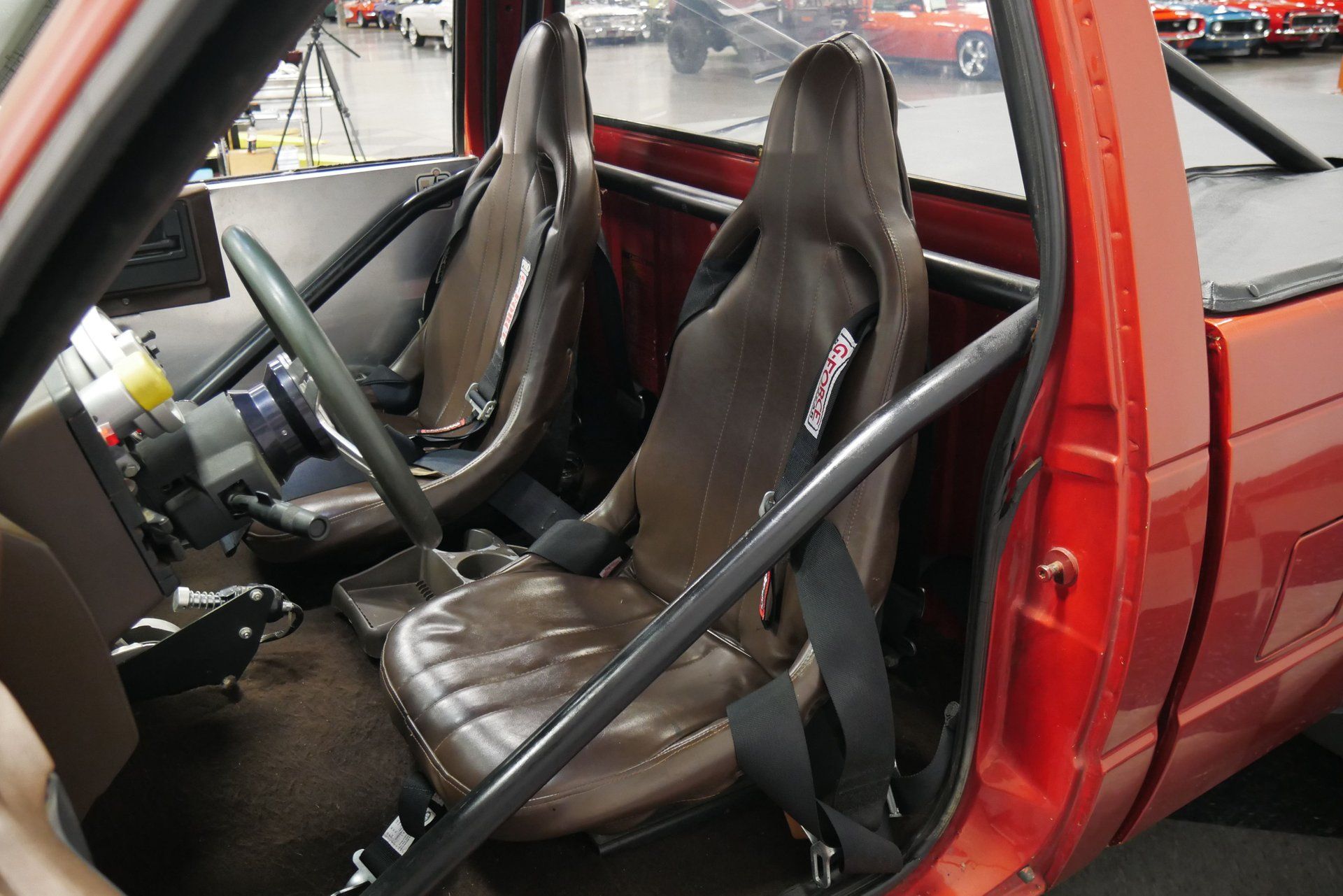 The 400 cubic-inch V8 has been bored .030 over for a total of 406 cid, a perfect fit for the 10.86 forged pistons. A Holley 750 double-pumper four-barrel carburetor sits atop the Pro Comp intake and a 255/255 roller cam dictates the top end inside the aluminum heads. Nothing has been overlooked on this 1987 Chevrolet S10 Pro-Street that affords the opportunity to be competition ready for less than $20,000.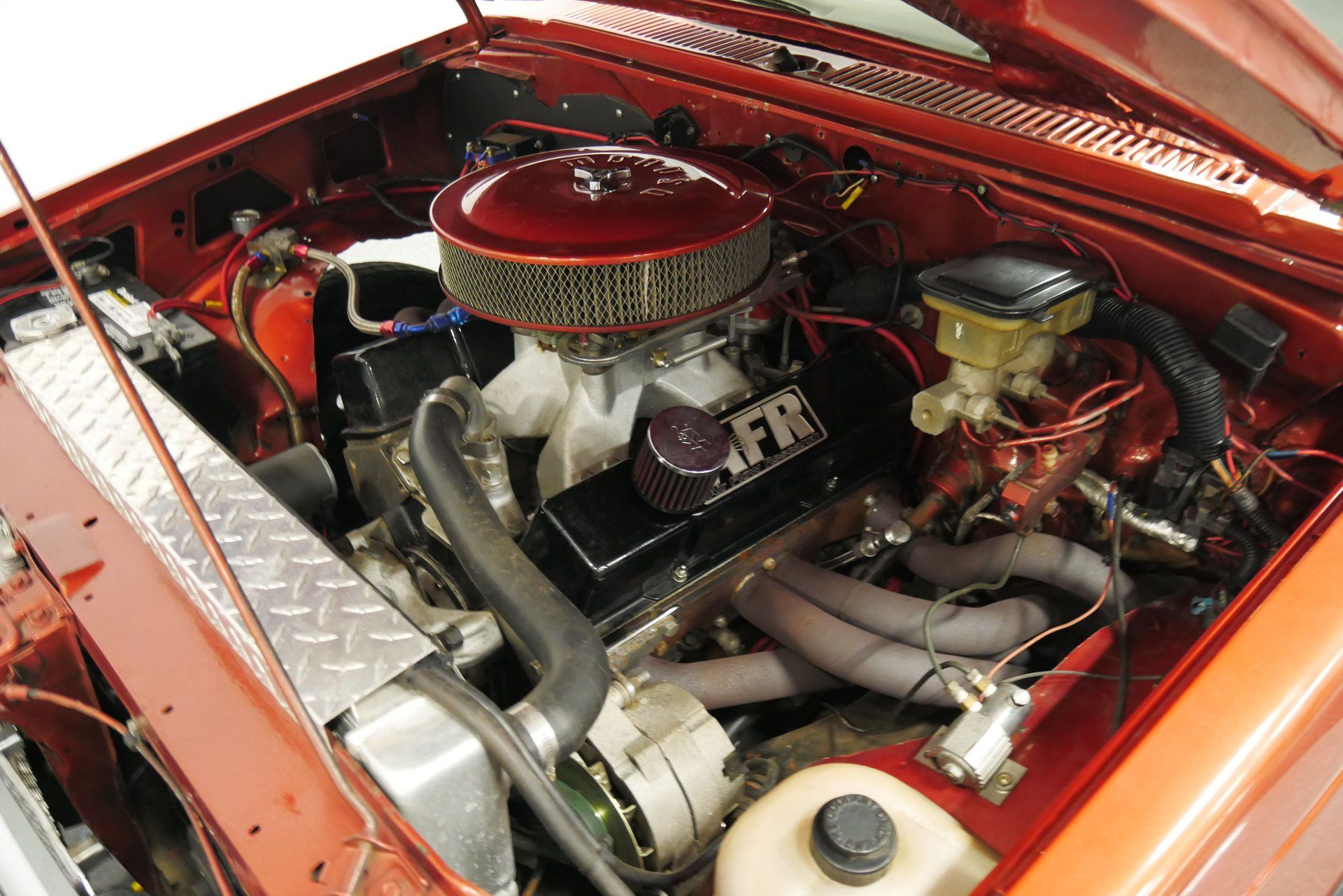 Related articles...