Transformed from a Defender 90 model into a 130 during a full nut and bolt restoration.
---
A British off-road vehicle with four-wheel drive, the Land Rover Defender (or Land Rover 90) evolved in the 1980s. Its roots go much deeper as the original Land Rover series was actually introduced in April 1948 at the Amsterdam Motor Show. Pedigree Motorcars is excited to offer the opportunity to own this stunning Land Rover Defender 130 custom build that started life as a NAS Defender 9.
The body of this Land Rover was stretched into a crew cab high-capacity 130 pickup while under the knife for a complete nut and bolt restoration. Finished in a beautiful hue with black accent, this Defender is an incredibly attractive pickup truck will demand attention no matter where it goes. A set of SVX wheels complement its exterior, and the front end was given the treatment. Appearing brand new, only 5,000 miles have been put on this custom build since its restoration was completed. Open the doors to this Defender to an immaculate black interior. Other highlights include the XS Black Rack seating, a full TD5 dashboard, and air conditioning.
Under the hood of this Defender sits the original drivetrain configuration in the form of a 4.0-liter V8 engine that runs on gasoline, and it is backed by an automatic transmission. Disc brakes on all four corners provide stopping power.
For the 1997 model year, the Defender came in either a soft top or station wagon version. With two million Land Rovers Series and Defender models built, production ceased after a continuous 67 years on January 29th, 2016.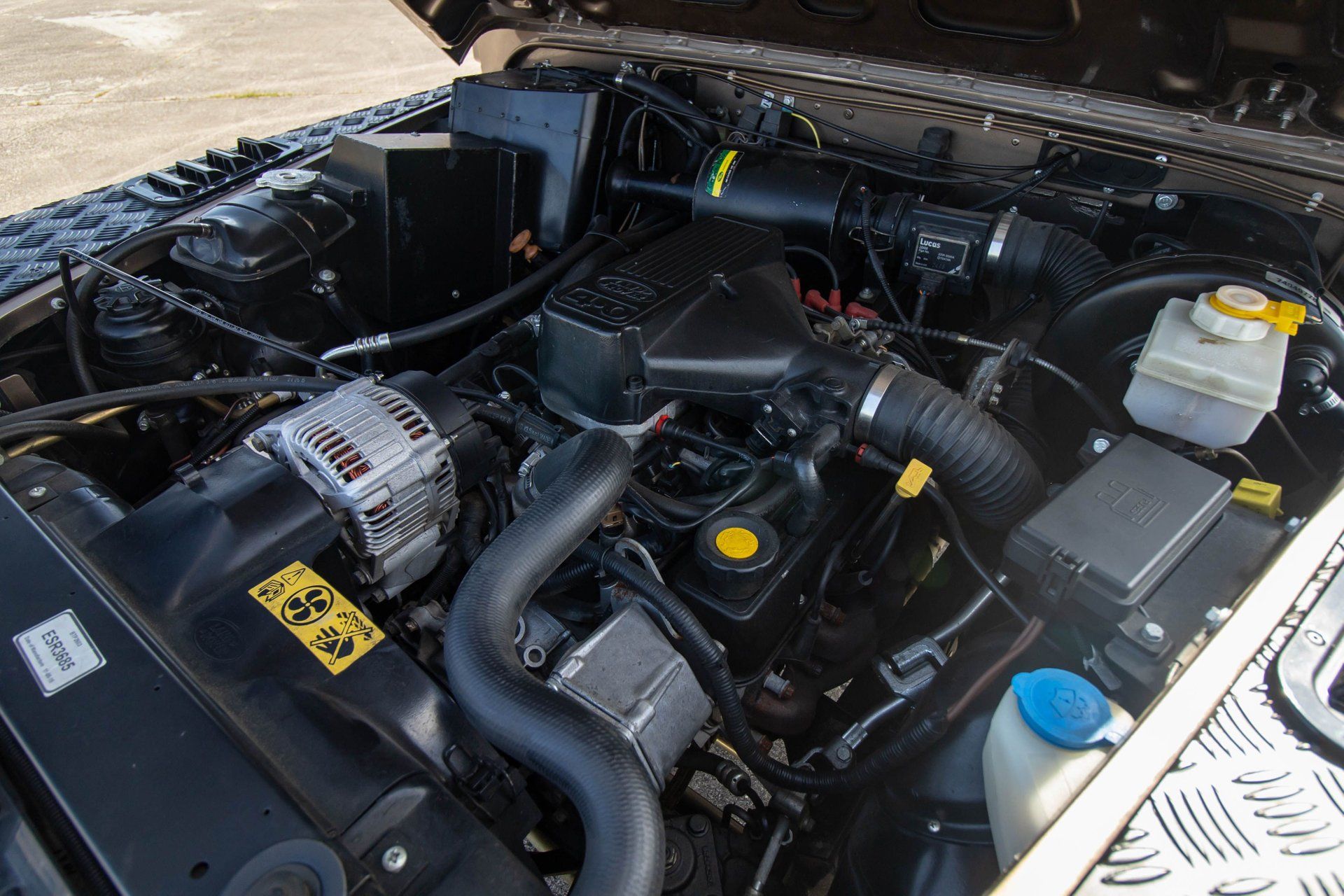 If you're in the market for a cool reliable truck with lots of personality, feel free to check out this custom 1997 Land Rover Defender 90-turned-130 offered by Pedigree Motorcars. With just 5,000 on the clock since completion, this truck looks and runs brand new. The truck is listed at $129,500, but feel free to submit an offer.
Read More Truck News Here...