You can't cruise through town in this car and not get admiring looks.
---
1969 was a memorable year for the Ford Mustang for a number of reasons, the release of the Mach 1 not least among them. The Blue Oval was in need of a sales boost now that Chevrolet, Dodge, and Plymouth were pushing hard to take a commanding slice of the pony car market. While the Shelby GT350 and GT500 were nice halo cars, the Ford Mustang Mach 1 was a more affordable, yet still potent performance machine which captivated enthusiasts.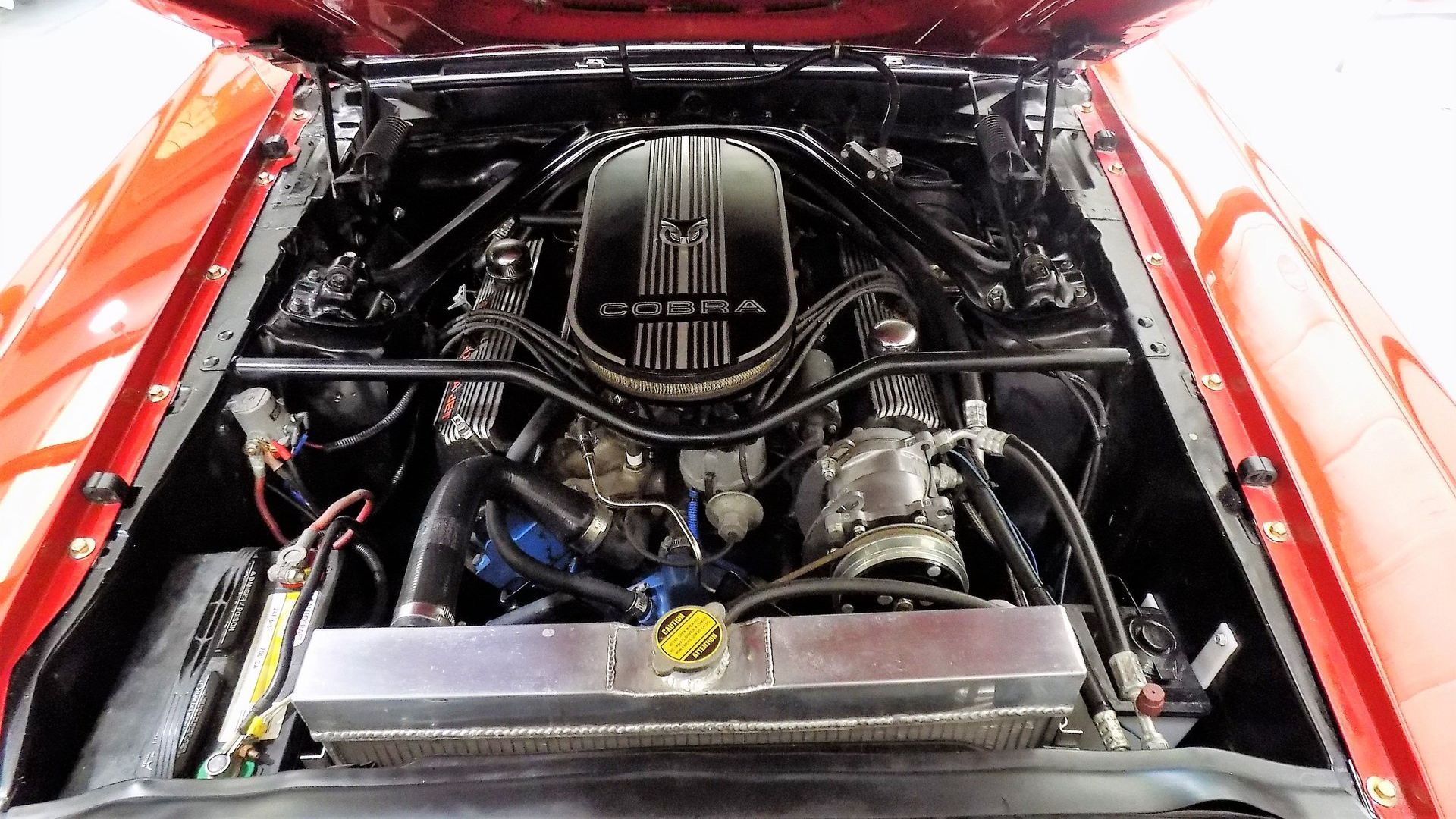 You could say it was love at first sight. After all, the '69 Mach 1 comes in that beautiful SportsRoof body style. Other treatments like the black hood stripe, shaker hood scoop, and chrome exhaust tips separated the Mach 1 from other fastback Mustangs. This one has all that lovingly restored, plus it has the wing and the rear window louvres to complete the effect.
Just as captivating is the interior, which is pretty faithful to the original, including the wood-grain door panel and dash accents. Stripes on the seats and floormats tie in with that beautiful red body. Also included is Vintage AC, power windows, and a fold-down backseat.
Don't be fooled, because this Mach 1 isn't just a beauty. The seller says the 428ci Cobra Jet V8 has been tuned to over 500-horsepower. Backing that up is a 4-speed Top Loader with hydraulic clutch, plus a 9-inch rear with 3.25 gears and a locking differential. Also included is a Scott Drake front end with adjustable front strut rods, so you're maximizing all that power. Four-wheel power slotted disc brakes also help provide balance.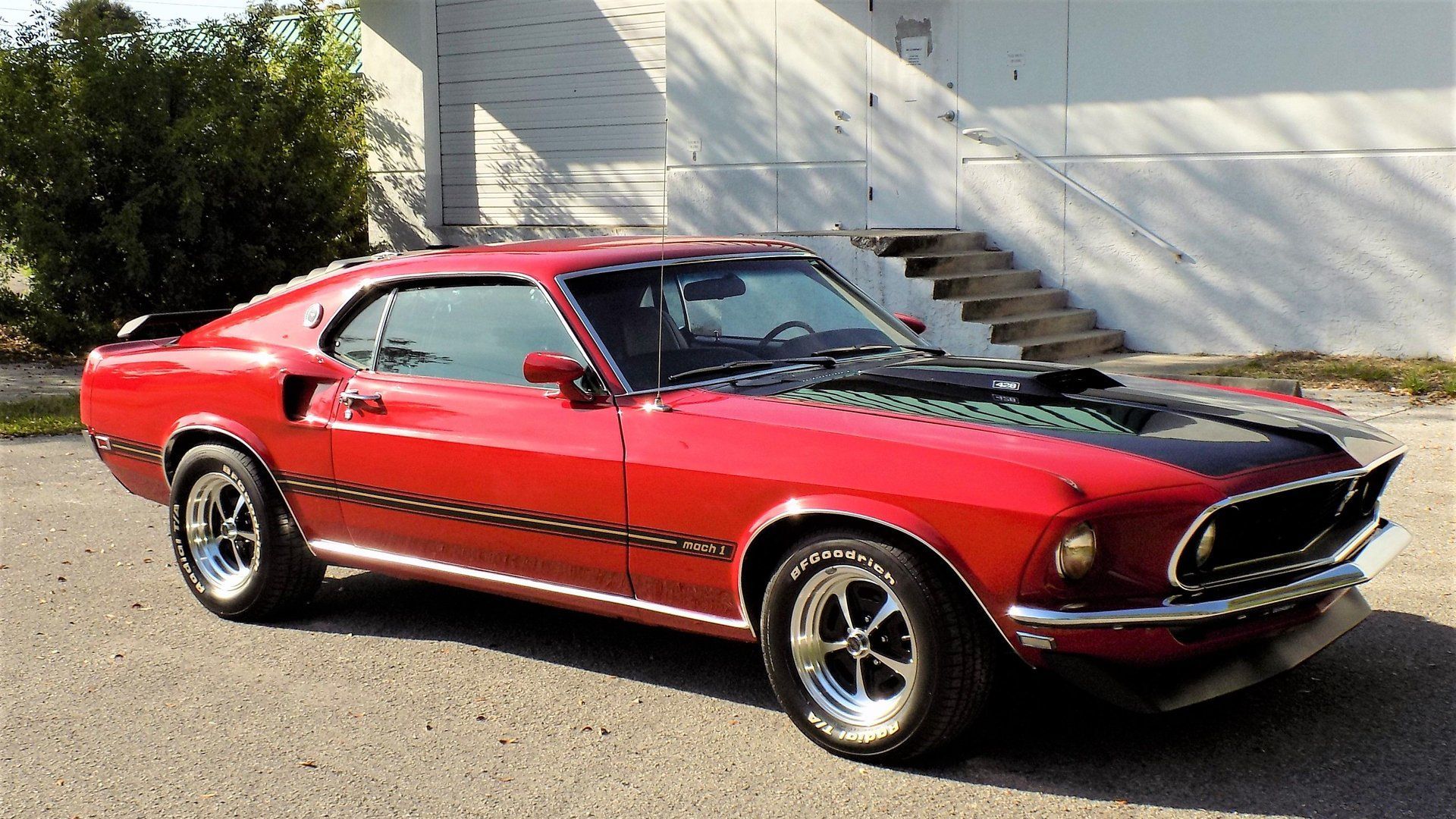 This is quite the machine, carefully crafted to celebrate a Mustang legend. If you're interested in potentially buying this 1969 Ford Mustang Mach 1, the transaction is being handled by GAA Classic Car Auctions.
More Ford Mustang Love...